Best classic three-wheelers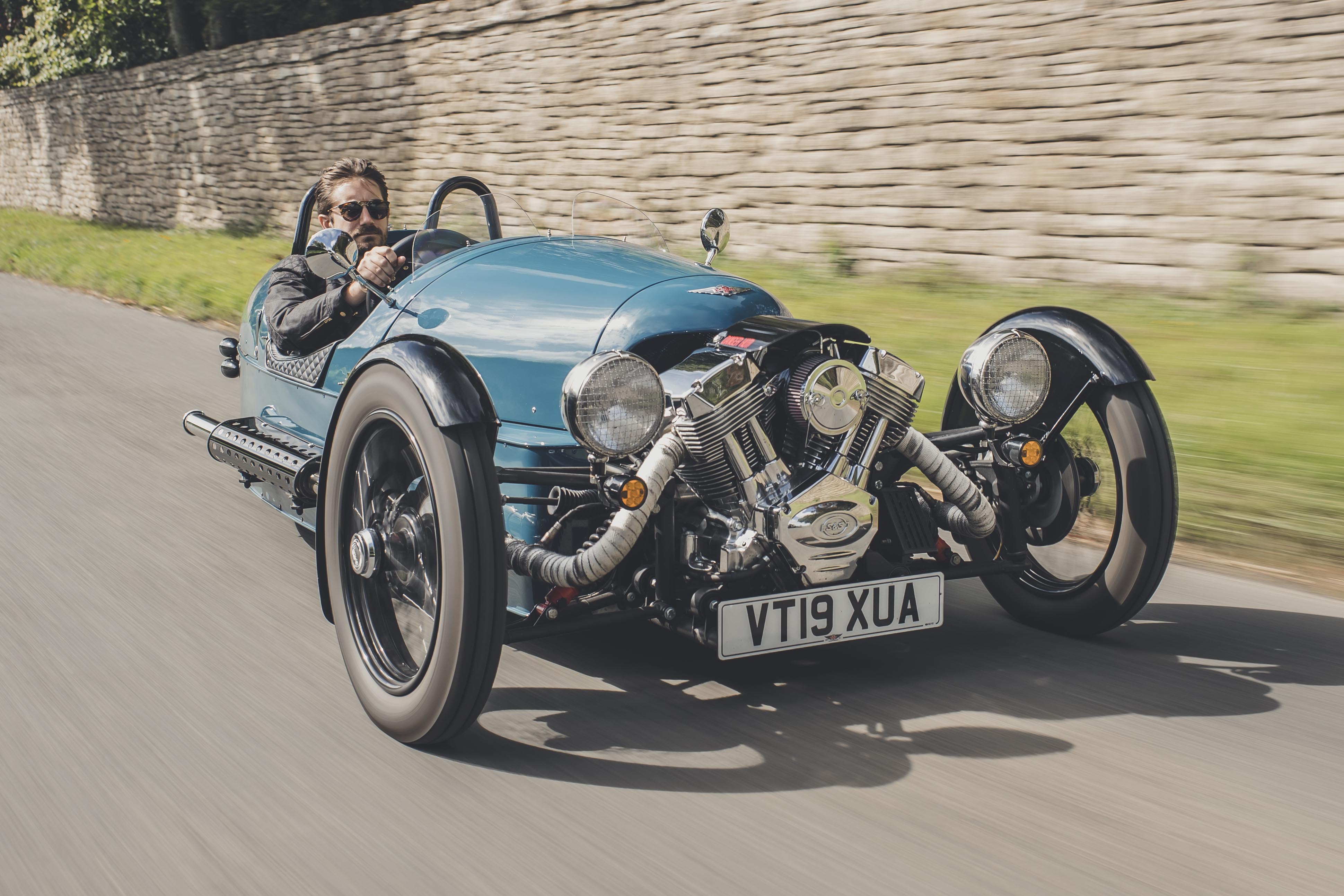 When it comes to three-wheelers, Britain has been a world leader over the years. Some of the most iconic models sold in big numbers during their heyday, when former motorcyclists without car licences could legally swap two wheels for three once they needed family-friendly transport.
There's quite a following for three-wheelers nowadays too, with values of the most popular classic models shooting up in recent years. So let's celebrate the British trike, its quirkiness and (on occasions) its sheer brilliance.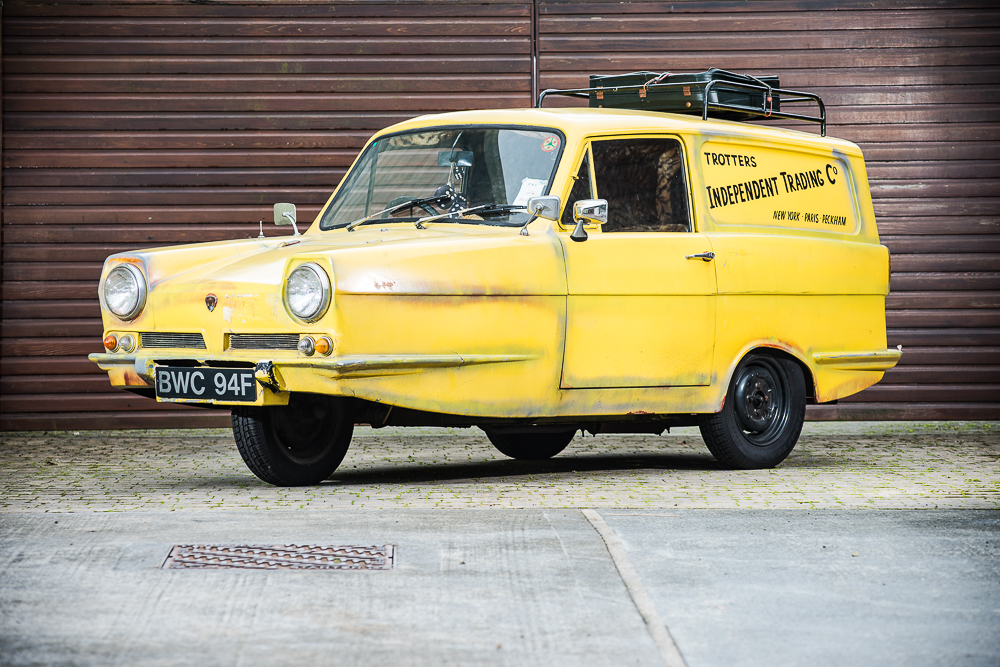 Reliant Supervan
If it hadn't been for a BBC sitcom going by the name of Only Fools & Horses, the Regal-derived Reliant Supervan III of 1962-73 would probably have faded into relative obscurity. But once 'Del Boy' was seen behind the wheel of the battered yellow example owned by Trotters' Independent Traders, it was destined to become the biggest three-wheeler in popular culture. That's why most survivors nowadays have been sprayed yellow and turned into replicas of the TV version – and why values of the best examples have rocketed. Three-wheelers don't get much more famous than this.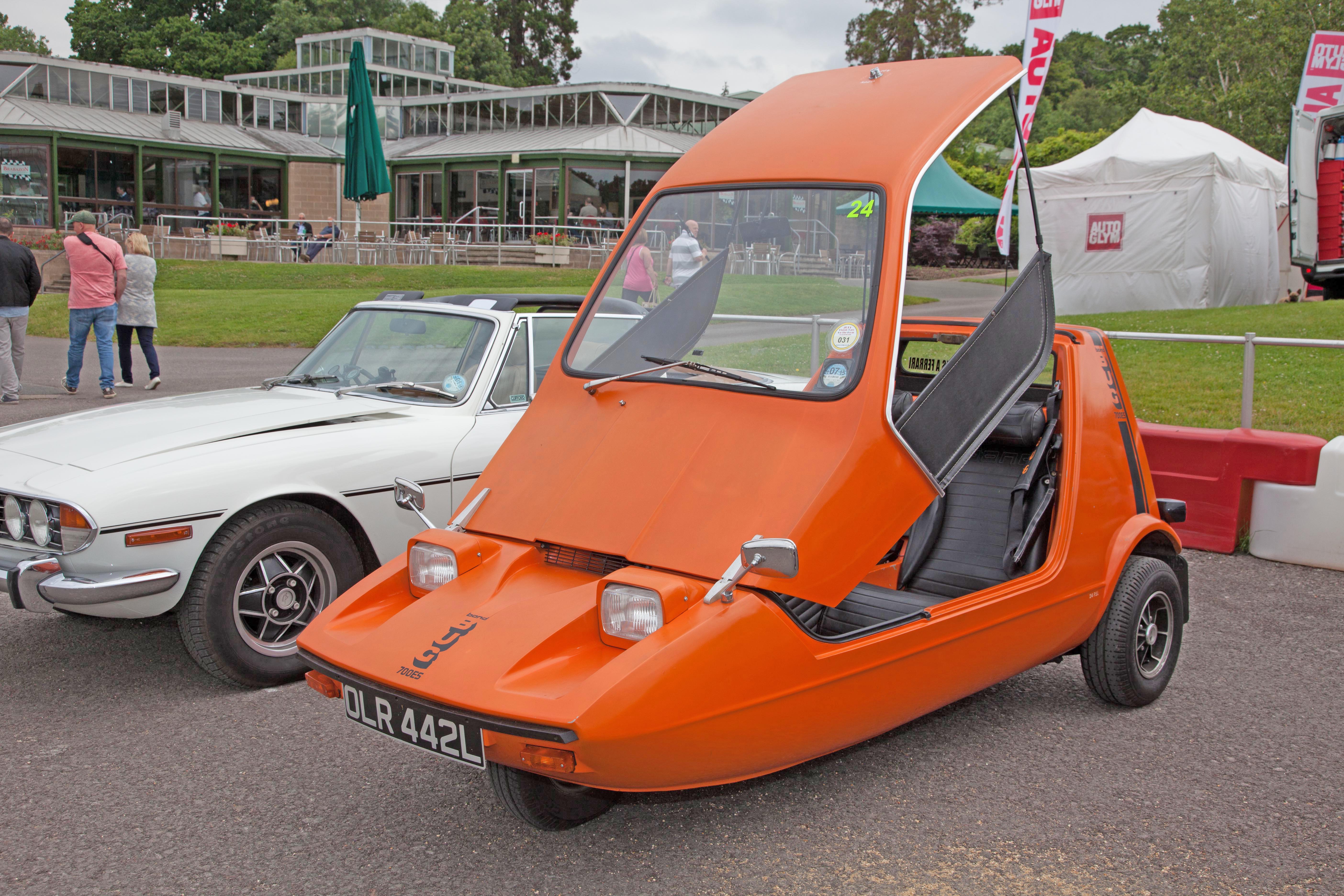 Bond Bug
When Reliant acquired rival firm Bond Cars Ltd in 1969, it was inevitable that the latter's three-wheeler would be discontinued to rid the Regal of its main competitor. But Reliant saw potential for Bond in a sportier direction, hence the arrival of the wedge-shaped Bond Bug in 1970. Produced for just four years (with 2270 cars made), the Bong Bug was based on a modified Regal chassis and used the same 700/750cc engine. But it was a whole lot trendier, with a brilliantly '70s look and a huge lift-up canopy in place of conventional doors.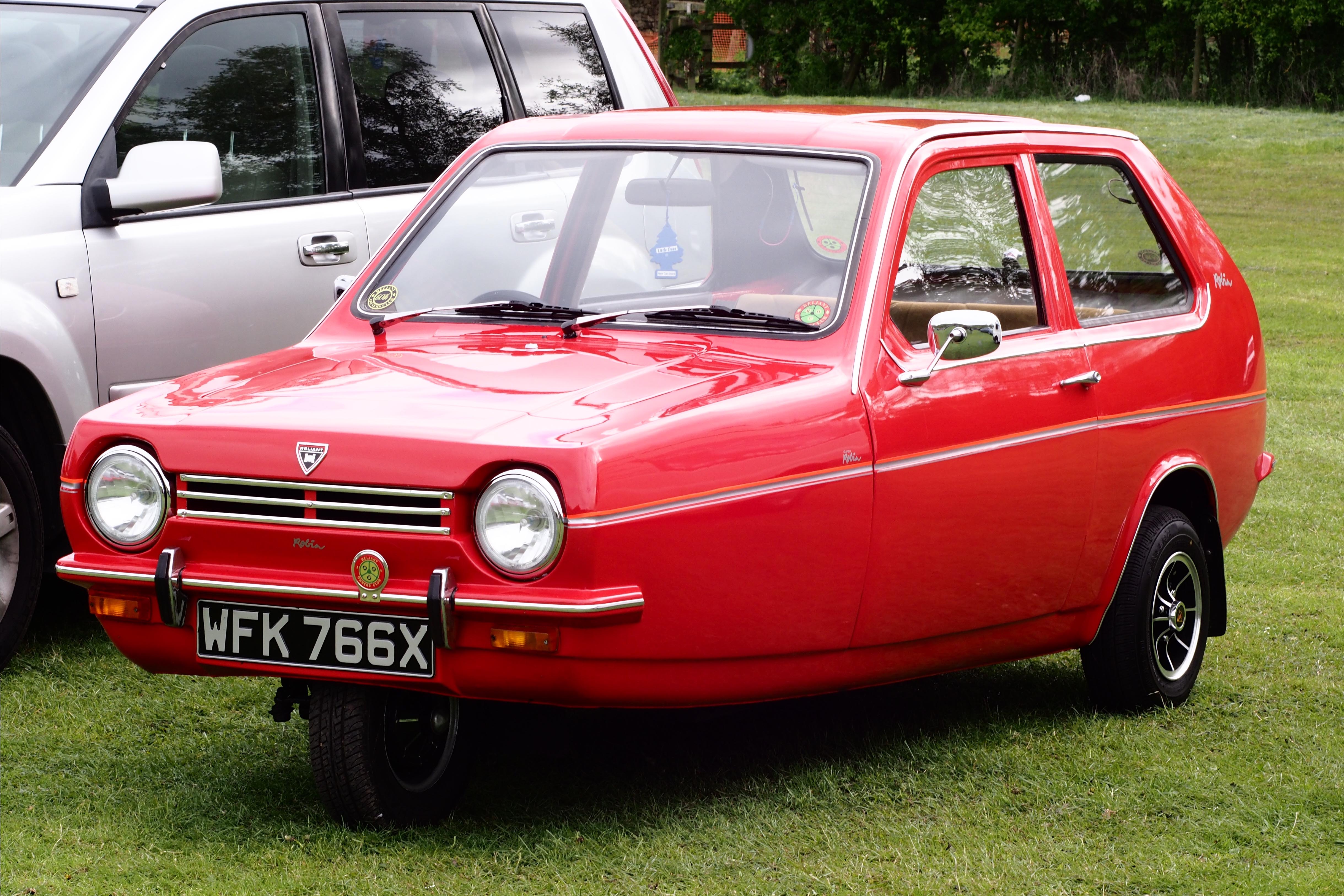 Reliant Robin
Cast your mind back to pre-1973, when the only three-wheeled saloon that Reliant had on sale was the ancient Reliant Regal (with its '60s-style miniature tail fins). Then along came the ultra-modern looking (by three-wheeler standards) Reliant Robin of '73, a car that went on to be an instant hit among Reliant's loyal supporters. With styling by Ogle Design (the same folk who'd bought us the Raleigh Chopper kids' bike in 1970), the Robin was a three-wheeled revolution for the '70s. No wonder it sold more than 10,000 units in its first year on sale.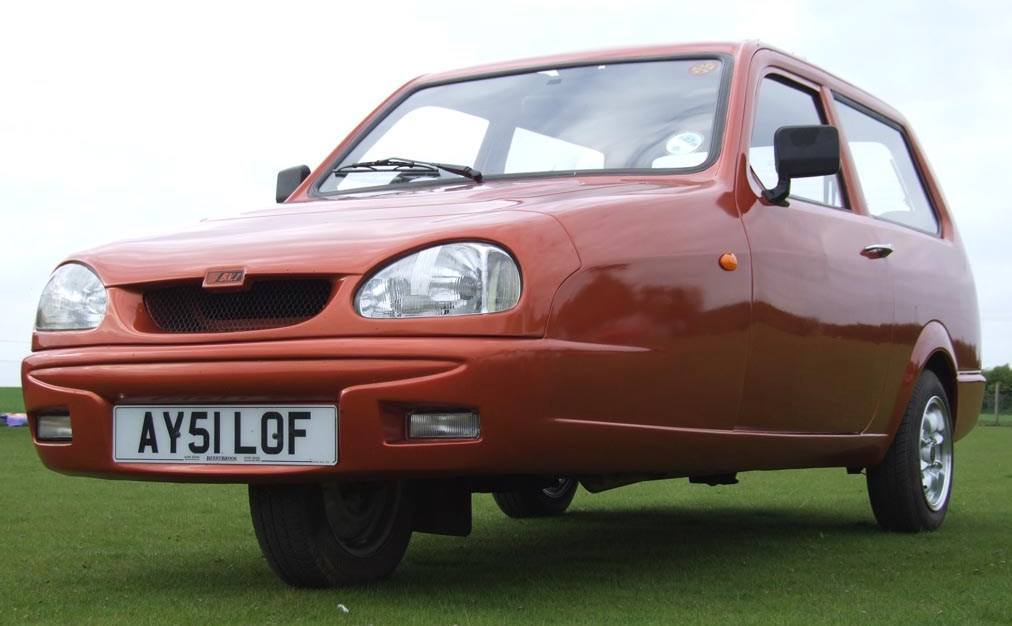 BN-1 Robin
After replacing the Robin with the Rialto in 1981, Reliant resurrected the Robin name for the 1990s with a new-look version. By the end of the '90s this was updated once again, this latest version having Corsa headlamps and a 'softer' looking front end. But with sales falling, Reliant announced that three-wheeler production would cease altogether in December 2000 – which is where B&N Plastics stepped in. The car you see here is a BN-1 Robin, built in 2001 when B&N acquired all production rights and tooling. The project was short-lived, with just twenty cars built in total.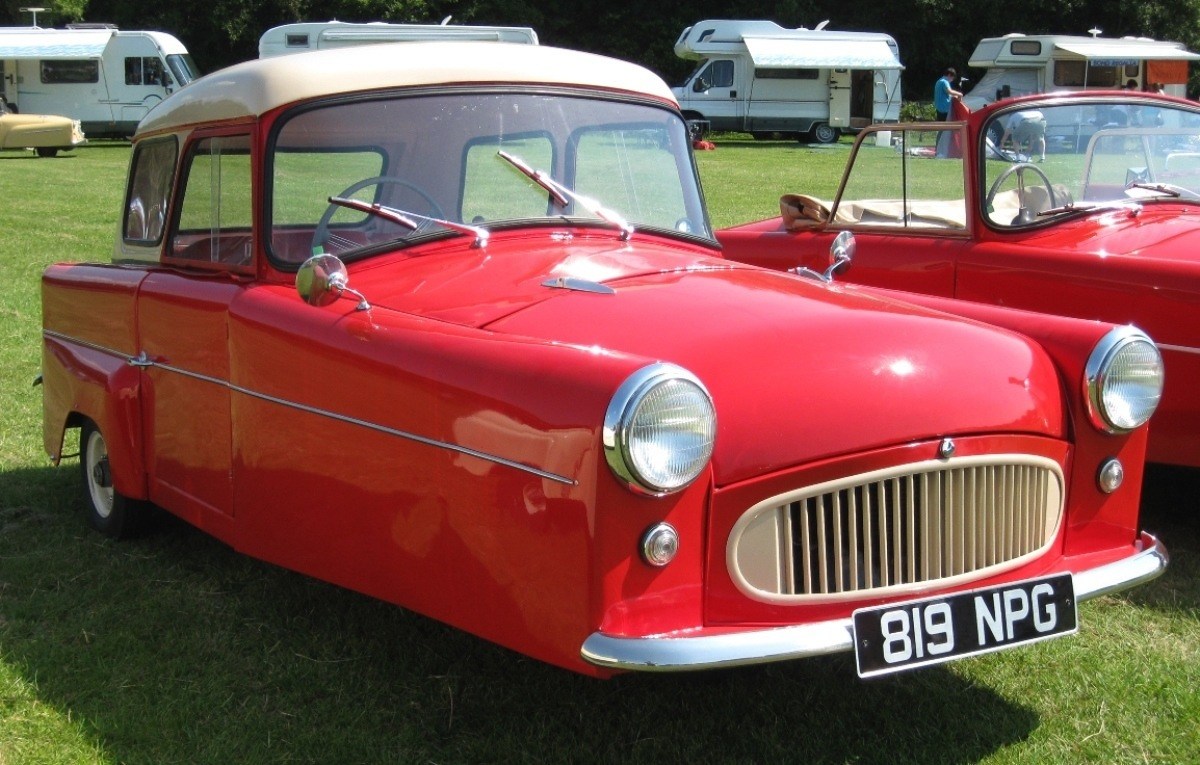 Bond Minicar
In production in various forms from the end of the 1940s through to 1966, the Bond Minicar was a very popular model with an intriguing spec. Despite having just the one front wheel, the Minicar came with front-wheel drive and a Villiers air-cooled two-stroke motorcycle engine that ended up at a whopping 247cc. There was no reverse gear, but this was no hindrance as the Minicar's 90-degree steering meant it could turn within its own length. More than 24,000 Minicars were built by Bond, making this the Preston-based company's most successful model ever.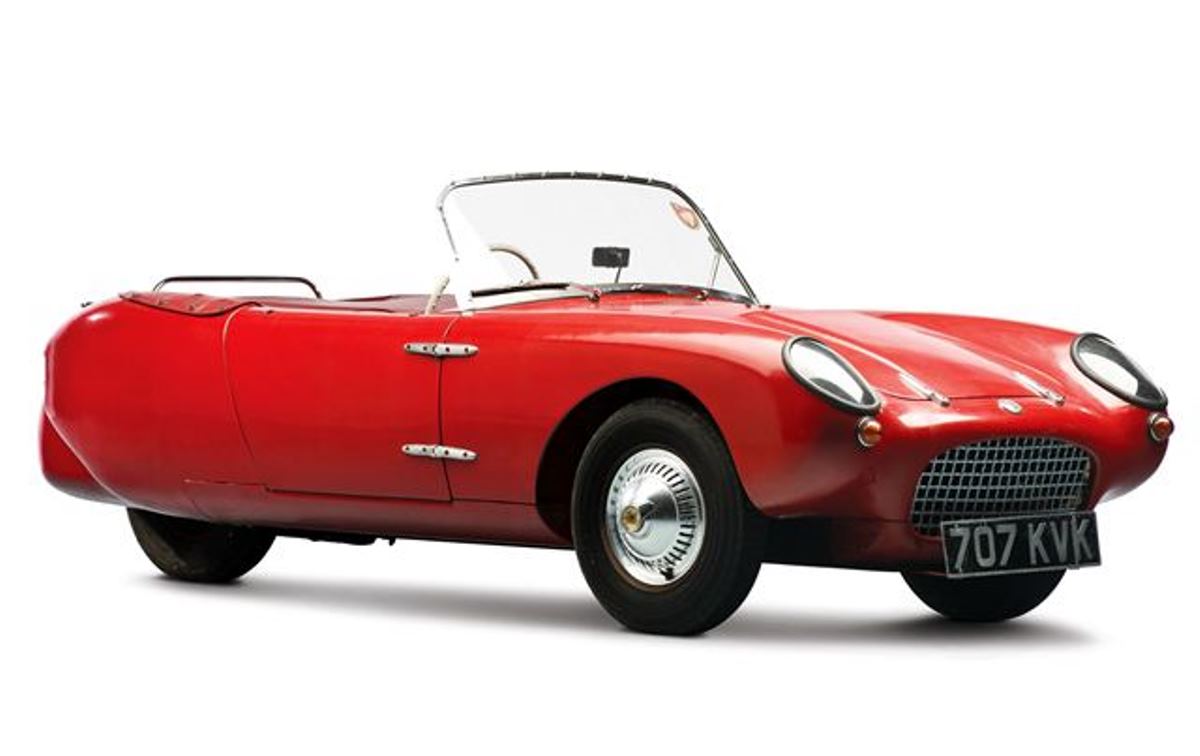 Berkeley T60
Berkeley had become known for producing nimble, lightweight, four-wheeled sportsters from its formation in 1956. Three years later though, it saw a gap in the market for a three-wheeled version, appealing to ex-motorcyclists who could legally drive a trike but who craved something sportier than a Bond or Reliant. That's why the pretty little Berkeley T60 (featuring a single wheel at the rear) was launched in October 1959, powered by a 328cc Excelsior motorcycle engine. A total of 1800 Berkeley T60s had been produced by the time Berkeley Cars went bust at the end of the following year.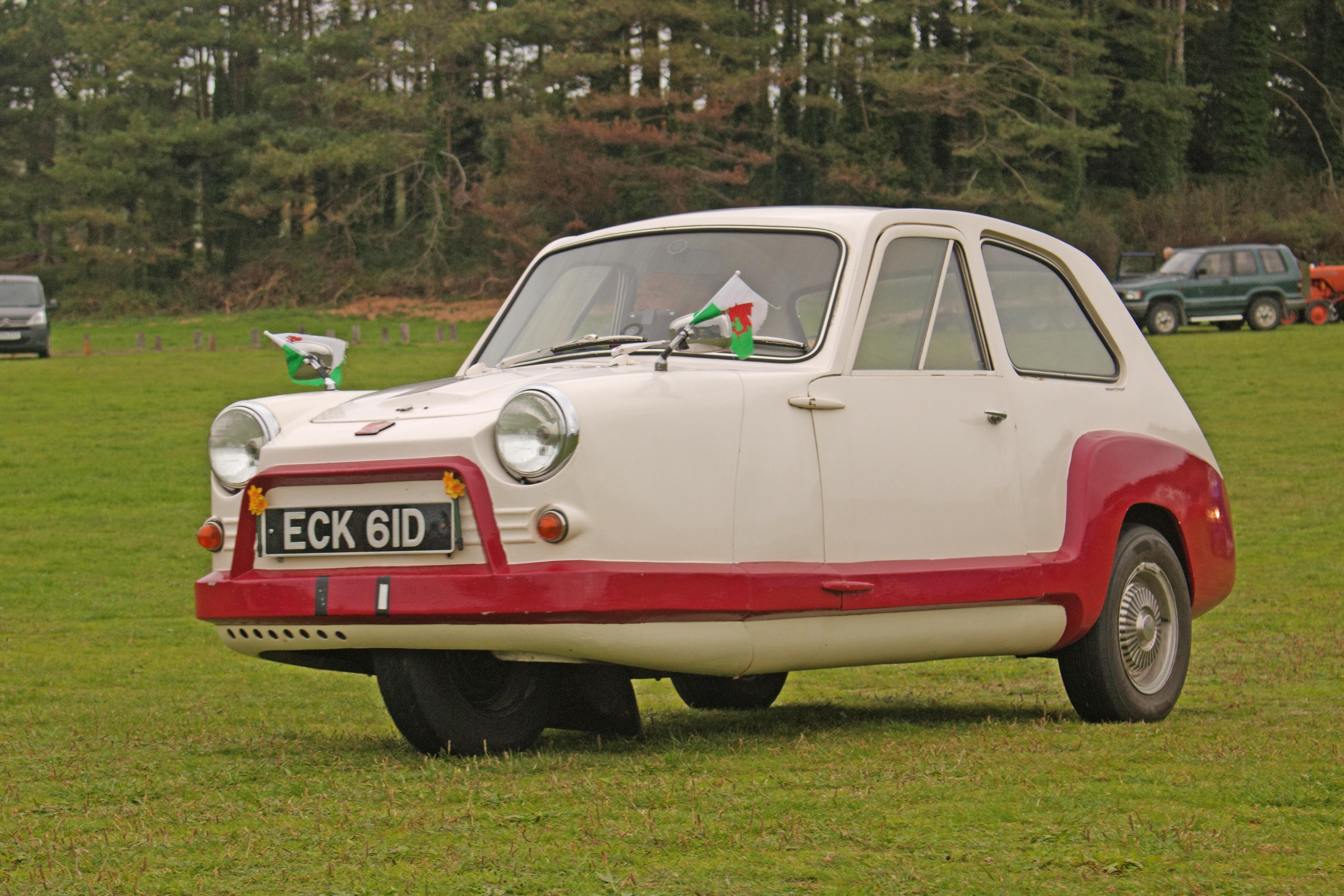 Bond 875
Replacing the Minicar in 1966 was the Bond 875, a revelation in three-wheeled performance thanks to its rear-mounted 875cc engine borrowed from the Hillman Imp. It might have had just 34bhp on tap, but the 875 was quick thanks to its kerb weight of less than 400kg. Officially the top speed was around 85mph, although racing legend John Surtees achieved up to 100mph when completing a lap of Brands Hatch. The 875 was fast, fun and well-developed but its life was cut short in 1970 after the buy-out of Bond by main rival Reliant.
Invacar Model 70
Anyone who grew up in the '70s will have seen these light blue single-seater machines roaming our streets. We'd had dedicated cars for the disabled before, but the Invacar Model 70 became the most famous of all. It remained in production until 1977, supplied by the Government with a choice of controls to suit all levels of mobility. Power for the Model 70 (which was designed by AC Cars) came from a 493cc Steyr-Puch flat-twin engine. Safety concerns saw the Invacar outlawed as recently as 2003, however, which means it can no longer be used on the road.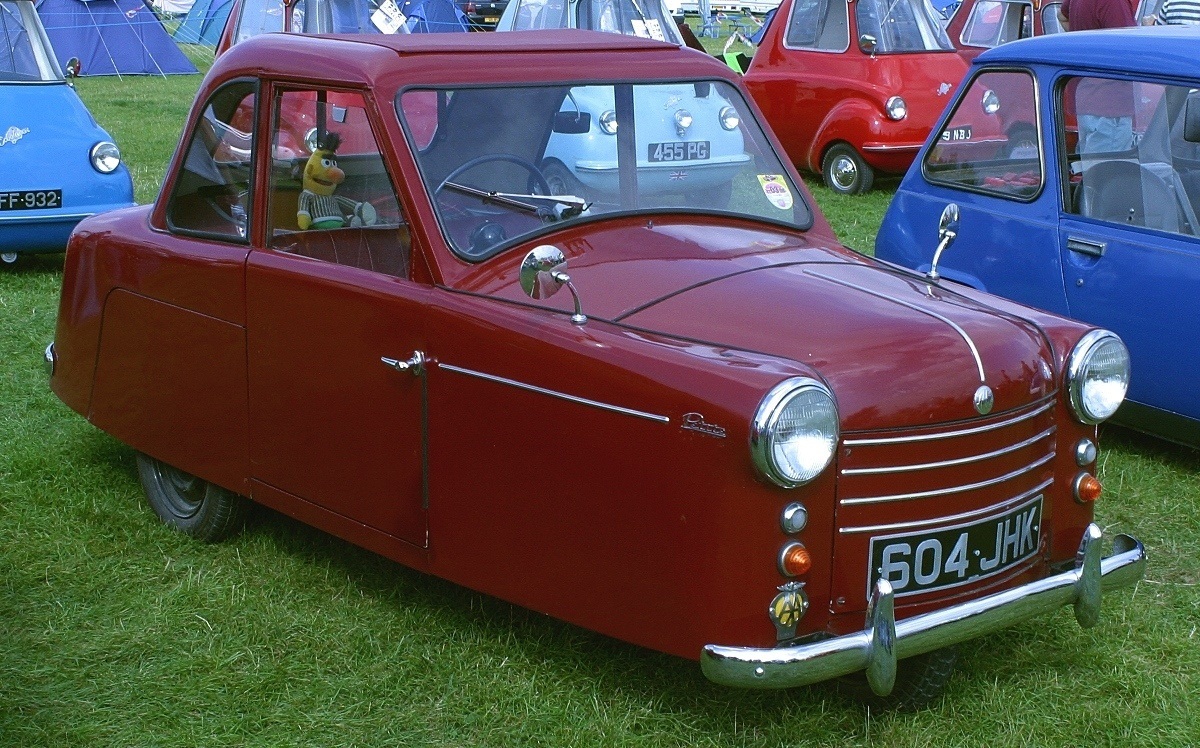 AC Petite
The Invacar Model 70 wasn't the only three-wheeler designed by AC Cars, although the company's first effort – the appropriately named AC Petite – was slightly more mainstream. Well, as mainstream as any three-wheeler can be. In production from 1953 to '58, the AC Petite came with a rear-mounted 350cc two-stroke Villiers engine and was unusual for featuring 18-inch spoked wheels at the back, hidden by removable panels. With fewer than twenty now thought to survive worldwide, the AC Petite is now one of the rarest British three-wheelers – as well as one of the most oddball.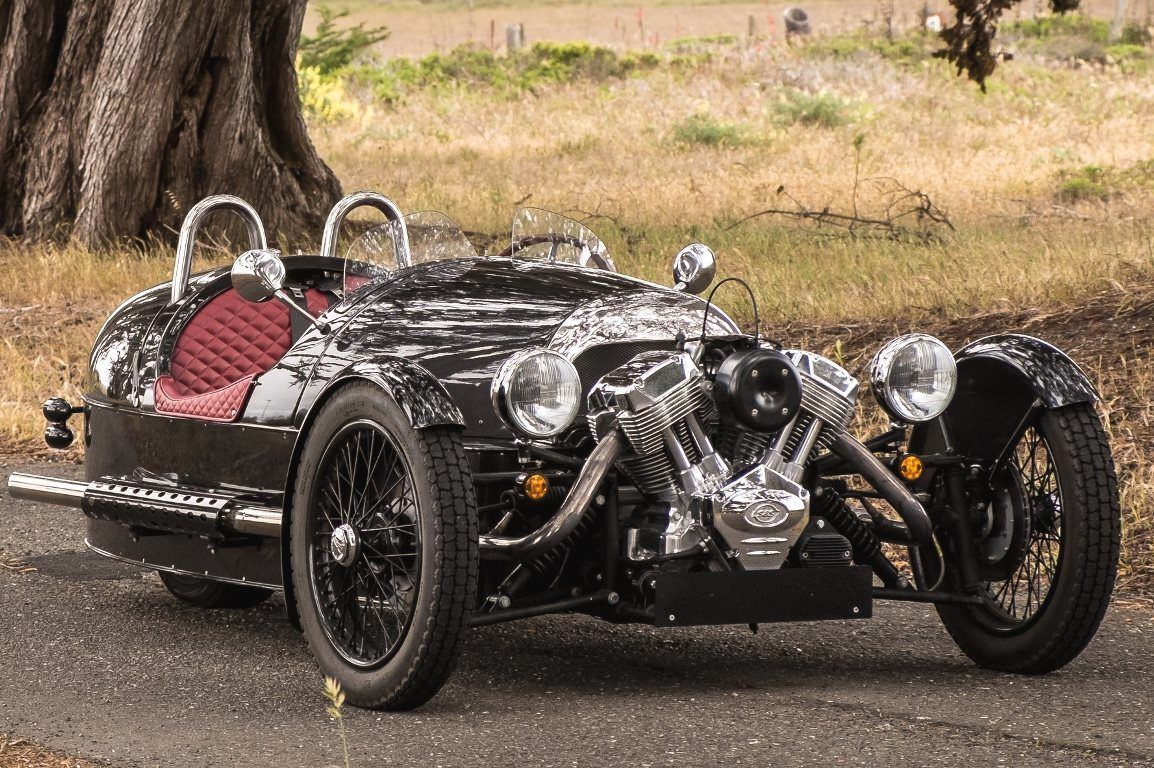 Morgan 3 Wheeler
Last but far from least is this: 2012's reincarnation of the classic Morgan 3 Wheeler, featuring an S&S 2.0-litre V-twin motorbike engine mated to a five-speed Mazda MX-5 gearbox. It's one trike that's become a classic in its own lifetime, just three years on from its launch. This hand-built gem uses aluminium panels over an ash frame, supported by a tubular chassis. What's more important, however, is that it's huge fun to drive. Some might baulk at the cheapest version's £31,000-plus list price, but we reckon the Morgan 3 Wheeler is worth every penny.