Best classic four seater convertible cars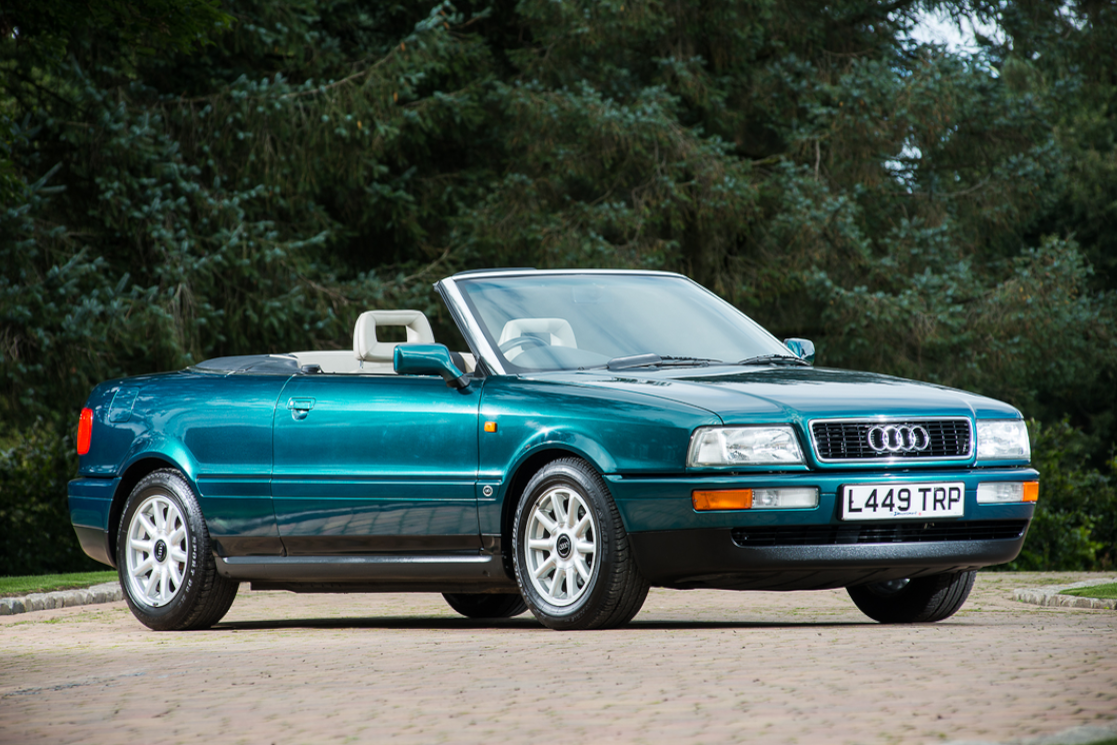 While the UK may not have the warmest climate, the market for convertibles is still very strong. And while a two seater roadster may be the first thing that springs to mind when people think of a convertible, if you need space for friends and kids, a four-seater makes more sense.
In the 1980s we saw a resurgence of interest in the four-seater convertible market, with best-sellers from the likes of Ford and Volkswagen leading the way. And the trend continued into the following decade, as other manufacturers joined this rapidly growing sector. On today's classic scene, that means a good selection of modern-classic family-friendly convertibles. Here are our ten top suggestions.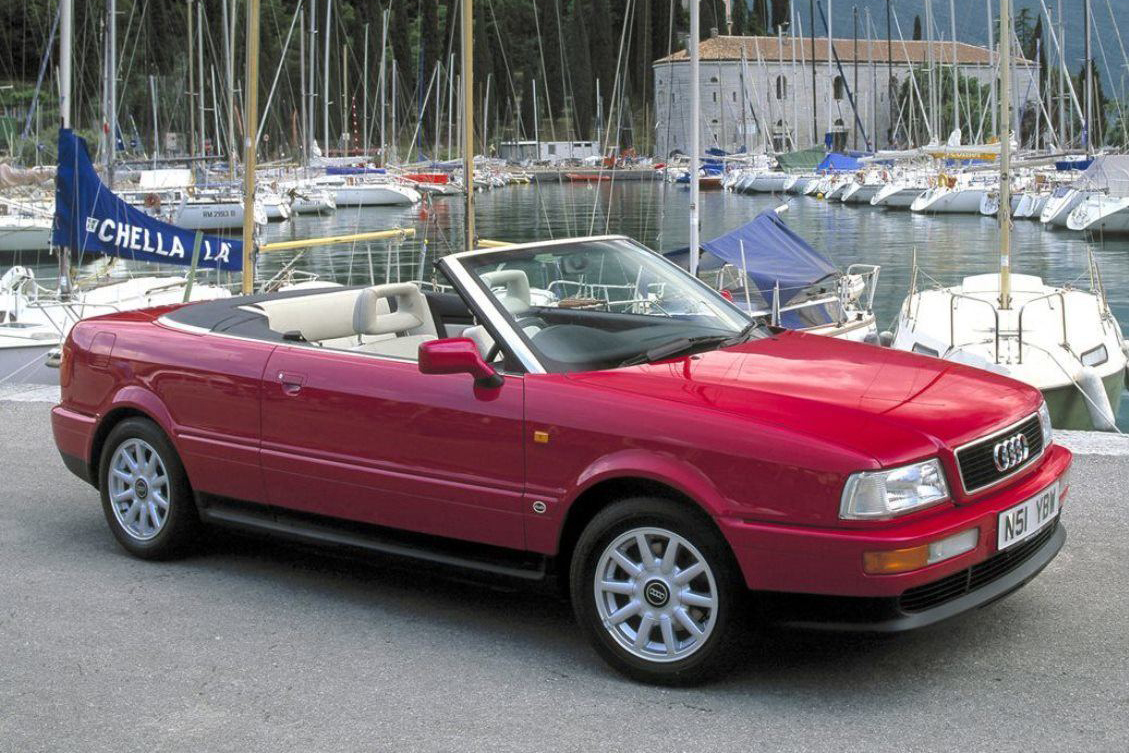 Audi Cabriolet
Audi's already successful third-generation 80 became even more tempting in 1988 when brand new coupe and convertible versions were announced, employing a slightly shorter wheelbase than the saloon on which they were based. The 80 badge was actually dropped for the two newcomers, with the model shown here being known simply as the Audi Cabriolet. Whatever its moniker, it was a handsome beast thanks to a clean, simple appearance that even now seems ageless. That probably explains why essentially the same car stayed in production through to 2000.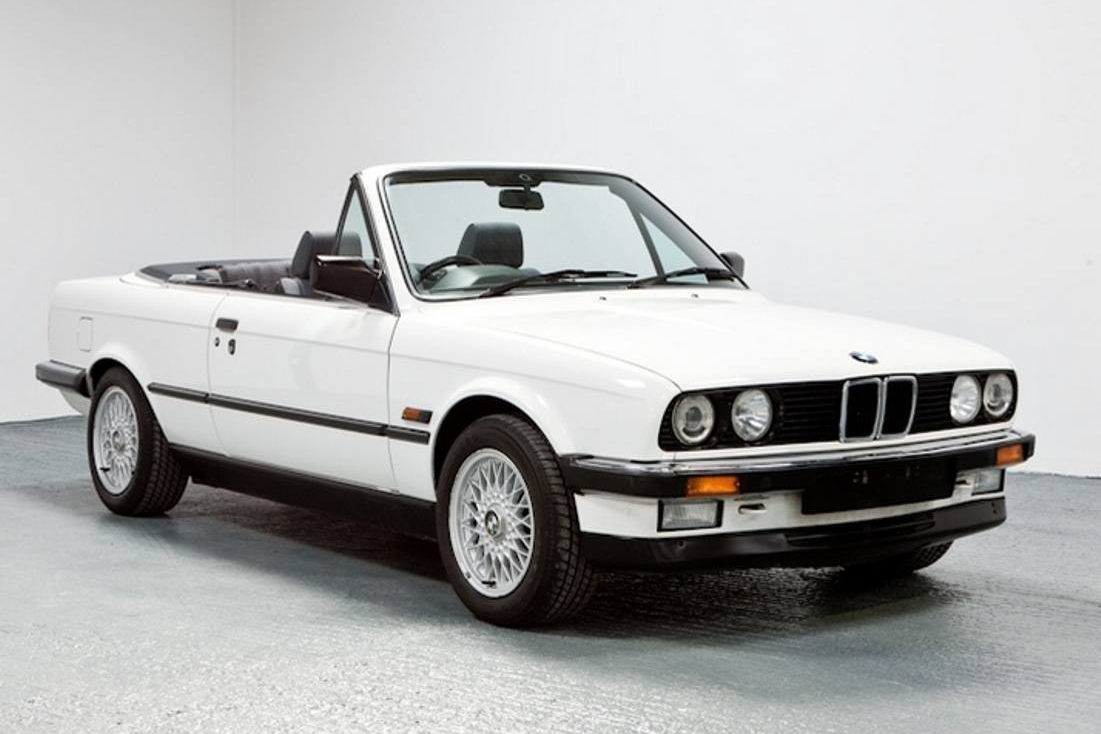 BMW 3 Series (E30) Convertible
Pre-dating its arch rival (the Audi Cabriolet) by a couple of years, BMW's soft-top version of the second-generation BMW 3 Series was one of the best looking convertibles of the '80s, as well as one of the best-built. Where the previous soft-top BMW 3 Series was a Bauer-converted cabriolet complete with obtrusive roll-over bar, this latest E30 version was sleek and stylish with an uninterrupted waistline. With 2.0-litre and 2.5-litre versions available, all BMW 3 Series Convertibles offered six-cylinder refinement and strong performance.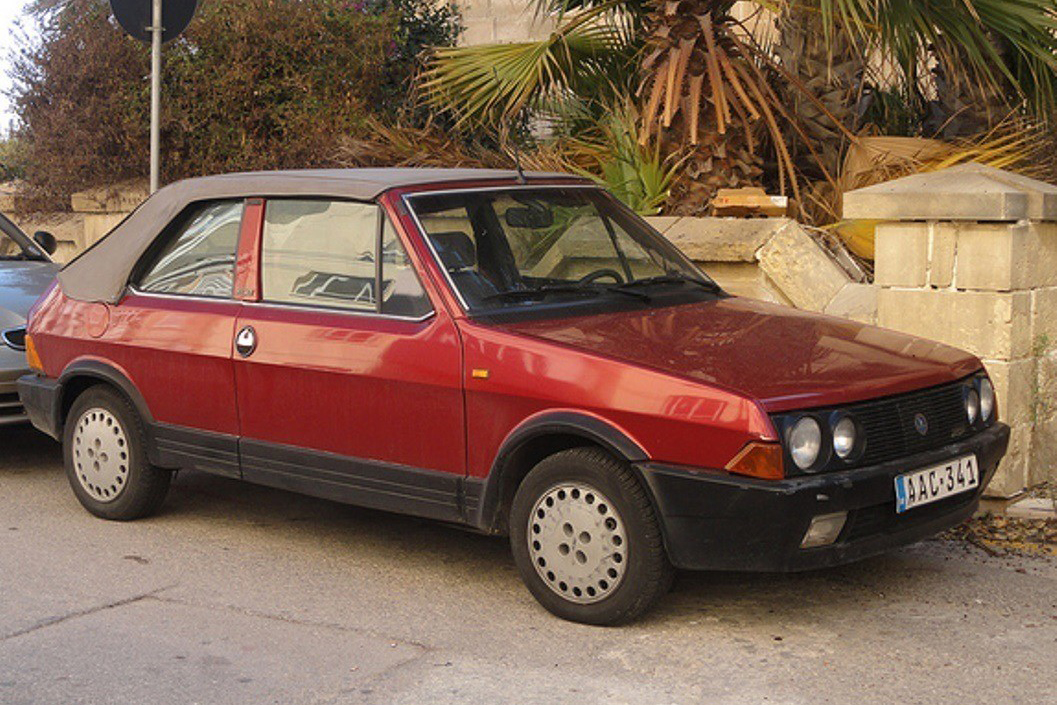 Fiat Strada Cabriolet
Here's one convertible from the '80s that you won't easily find, as the ragtop Fiat Strada was never as big a seller as its Escort and Golf rivals, and enjoyed only a short production run. Launched in 1983 as Fiat's sudden entry into the four-seater soft-top market, the Bertone-built Strada Cabriolet survived in the UK only through to 1985. The Strada's 1498cc engine developed 82bhp and endowed it with reasonable performance. It was good value too, costing £7198 in '84 – compared with £7513 for the Escort 1.6 Cabrio and £8150 for the Golf GL Cabrio. Now though, it's a rarity.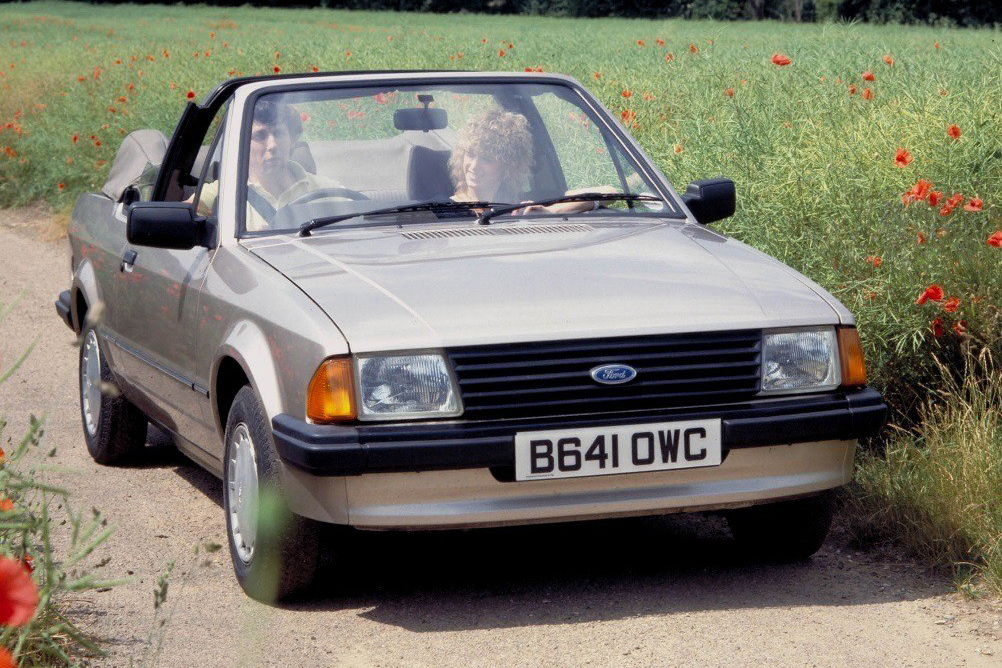 Ford Escort Mk3 Cabriolet
With the new Mk3 Escort being announced in 1980, it's surprising that Ford took until '83 to launch a soft-top version – especially as the Volkswagen Golf Cabriolet was doing so well for itself. When it did finally go on sale, the Escort Cabriolet was available in 1.6-litre Ghia and XR3i guises, though lower-spec versions (and a 1.3-litre) would appear later. With production of the soft top Escort entrusted to Karmann (the company also responsible for the Golf Cabrio), it was a quality conversion and proved to be a best-seller.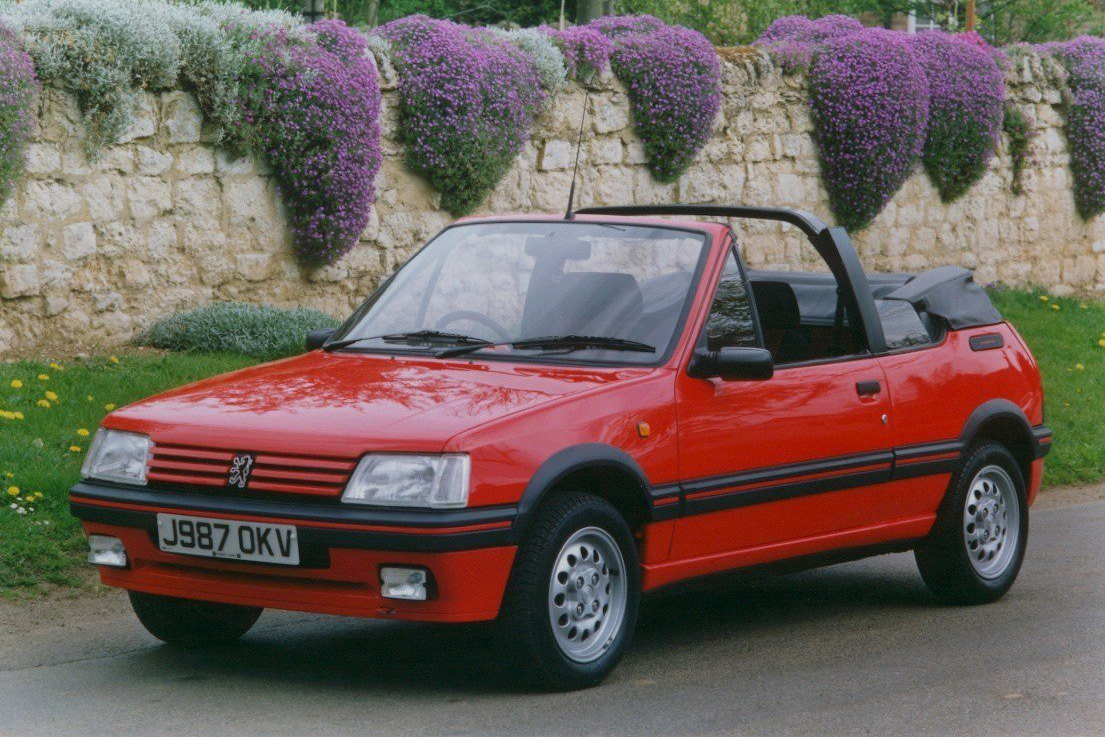 Peugeot 205 CTi
One of the prettiest four-seater cabriolets of its generation, the 205 soft-top was both designed and built in Italy by Pininfarina. In CTi guise this was one of the most rewarding-to-drive cars in its class, combining 205 GTi power and handling with open-air fun. It proved to be a strong seller too, prompting Peugeot to expand the range later on. The smallest-engined version was the 205 CJ, a 1.4-litre model with significantly less oomph but still plenty of fun appeal. And with most examples seemingly being white with colour-coded detailing, it appealed to the style conscious back in the '80s.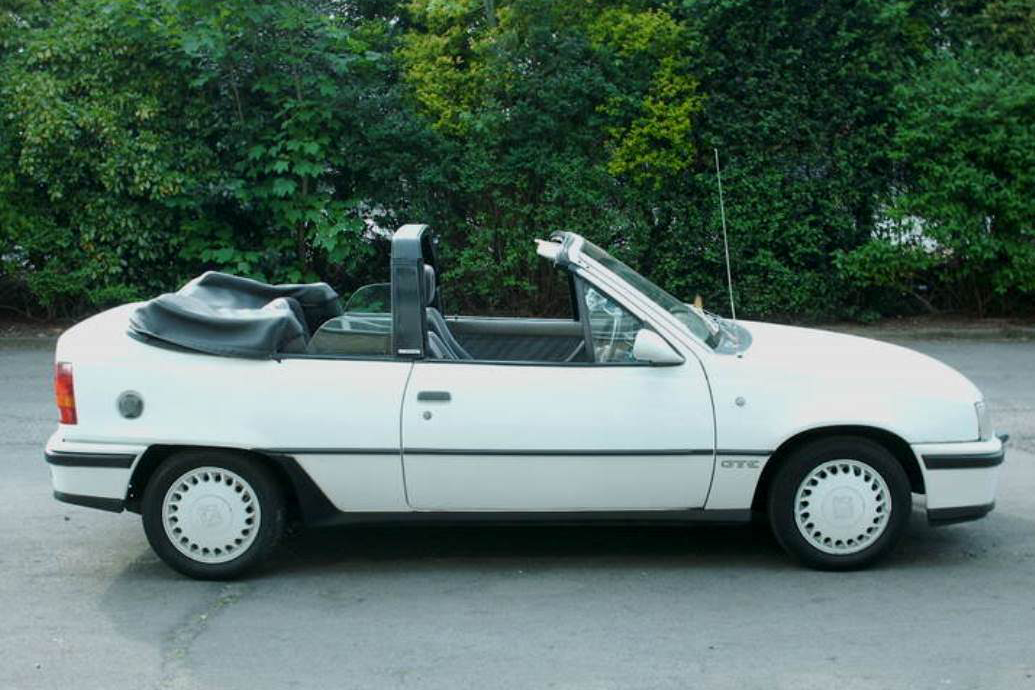 Vauxhall Astra Mk2 Convertible
Vauxhall was another company that arrived fairly late to the four-seater soft-top party, three years after the launch of its 1984 second-generation Astra. Still, the wait was worthwhile as the Astra Convertible was a terrific conversion and (despite having an Escort-like roll-over bar to add strength) quite an attractive offering. Buyers could choose a regular 1.6-litre version or a 2.0-litre GTE-based Convertible, the latter being pricier than its XR3-based main rival but significantly more powerful and quicker. The biggest problem now will be finding a decent, low-mileage survivor that hasn't been thrashed.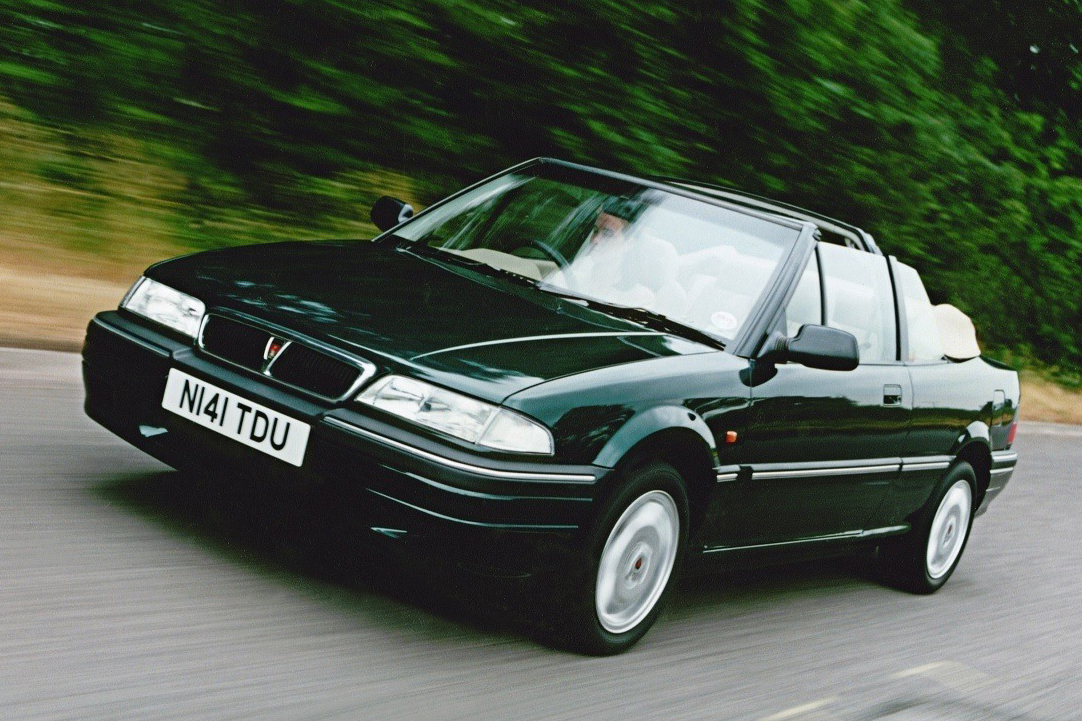 Rover 200 Cabriolet
The R8-series Rover 200 that ran from 1989 to '95 saw the launch of a soft-top version during the second half of its career – which means early versions had the original plain-looking 'face', usurped in 1993 for the modified front complete with chrome Rover front grille and a more upmarket image. Available in 214 and 216 guides depending on how much power the buyer craved, this mid-size Rover Cabriolet sat above the soft-top Mini and Metro in the line-up, and proved a popular buy throughout the early '90s. A rarity nowadays but something of a modern-classic bargain.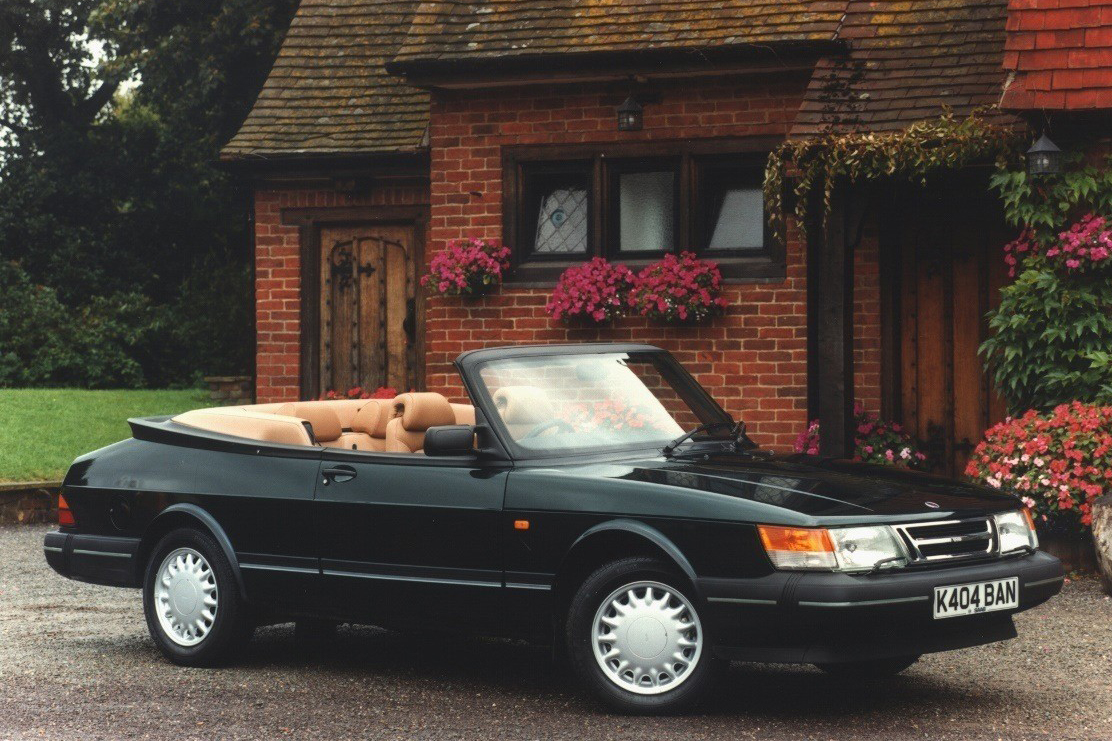 Saab 900 Convertible
The 900 had been around for eight years by the time Saab took a tin-opener to it in 1986, creating the long-running and extremely popular 900 Convertible. For anybody who lusted after an upmarket family soft-top but who disliked the Germanic feel of a BMW or Audi, the eagerly-awaited Saab was the perfect solution. Even when the aged 900 line-up was replaced by the second-generation model in 1994, the old-style convertible continued for another year. And with 16-valve turbocharged engines, good build quality and an impressively rigid feel, it's still easy to see the appeal of this golden oldie.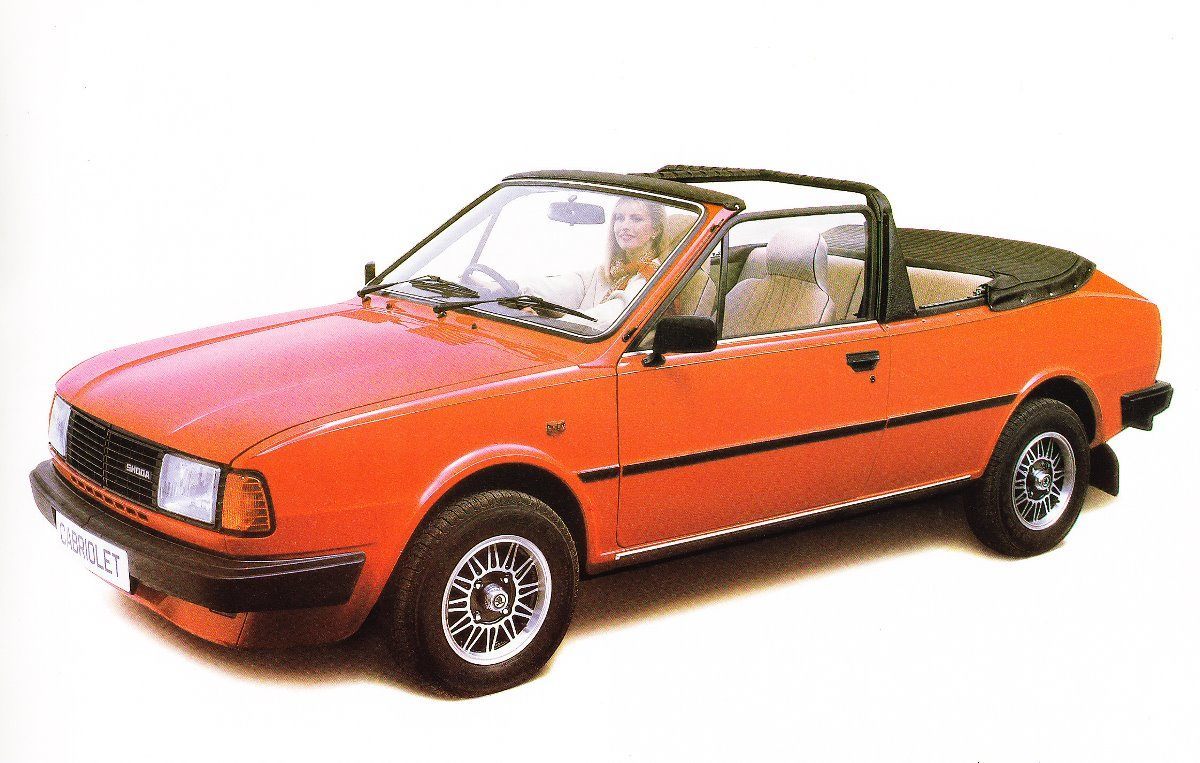 Skoda Rapid Convertible
Derived from the Estelle saloon of the previous decade, the 1984-90 Rapid featured new two-door coupe bodywork and a surprisingly sporty image. But things improved still further when the UK-converted Rapid Convertible arrived on the scene, giving Britons the most cost-effective way to acquire a proper soft-top. Undercut in price only by the Citroen 2CV, the Rapid Convertible offered wind-in-the-hair motoring on a budget, as well as a charismatic driving style. Performance isn't exactly sloth-like, thanks to the Rapid's 1289cc engine (later ones with fuel-injection).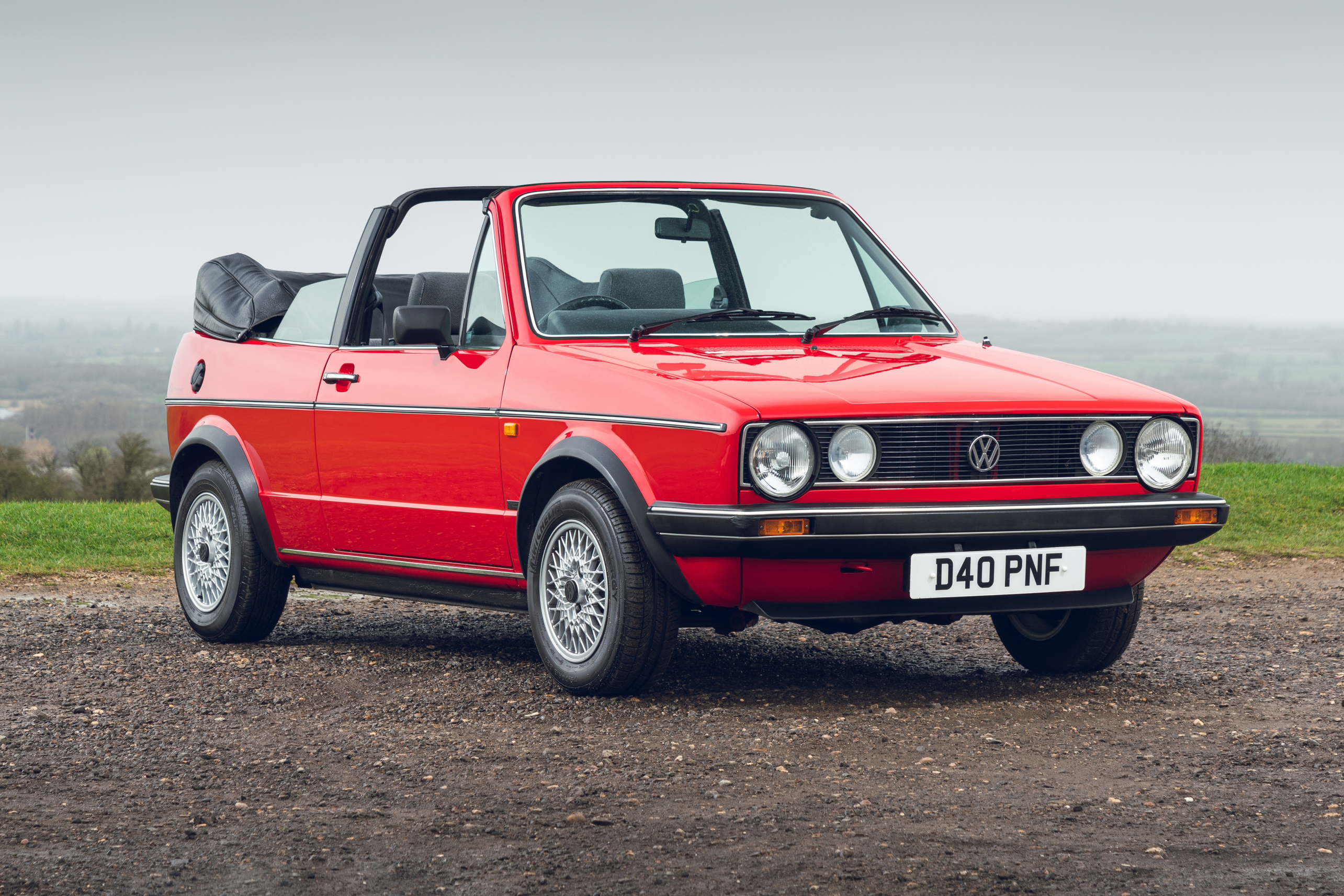 Volkswagen Golf MkI Cabriolet
The archetypal four-seater convertible of the '80s, the ragtop Volkswagen Golf arrived at the start of the decade and enjoyed an unrivalled 13-year career thanks to its enduring popularity. Well-built by the experts at Karmann and available in a choice of different specs (from a 1.5-litre to a 1.8-litre GTi-spec version). The MkI-based Volkswagen Golf Cabriolet was as snug in the winter as it was fun in the summer, thanks to its insulated hood and heated glass rear window. You can buy an example of this golden oldie for anything from £3000 to £6000-plus these days, depending on spec and condition.