Best classic roadsters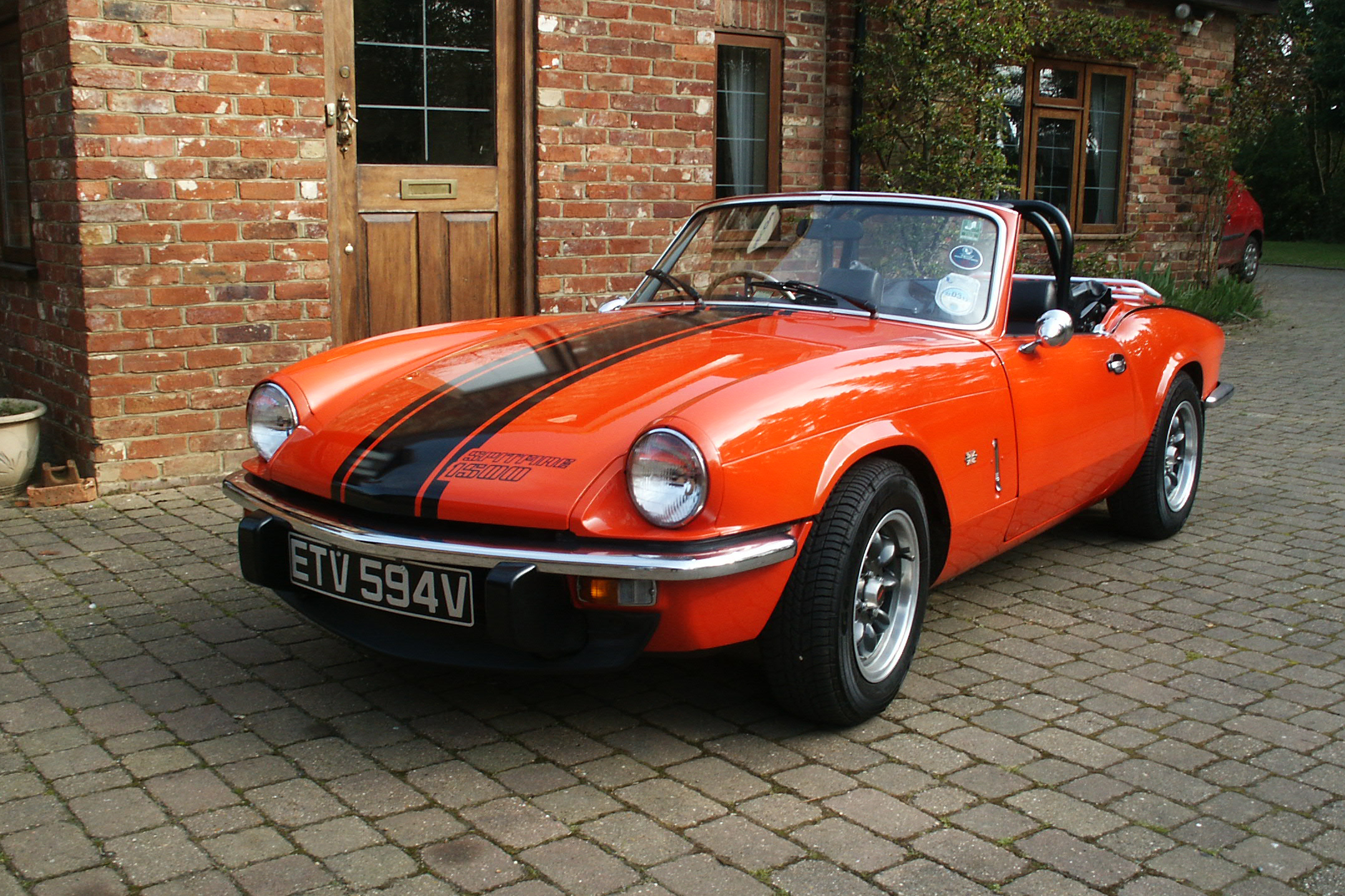 Even with a limited budget, it's still possible to invest in a classic roadster offering real entertainment value.
Some of the cars featured here are available for even less than that. So however much cash you've got lurking in the bank, why not release it and enjoy some summer fun out on the road? There's never been a better time to invest in any of these ten affordable sportsters.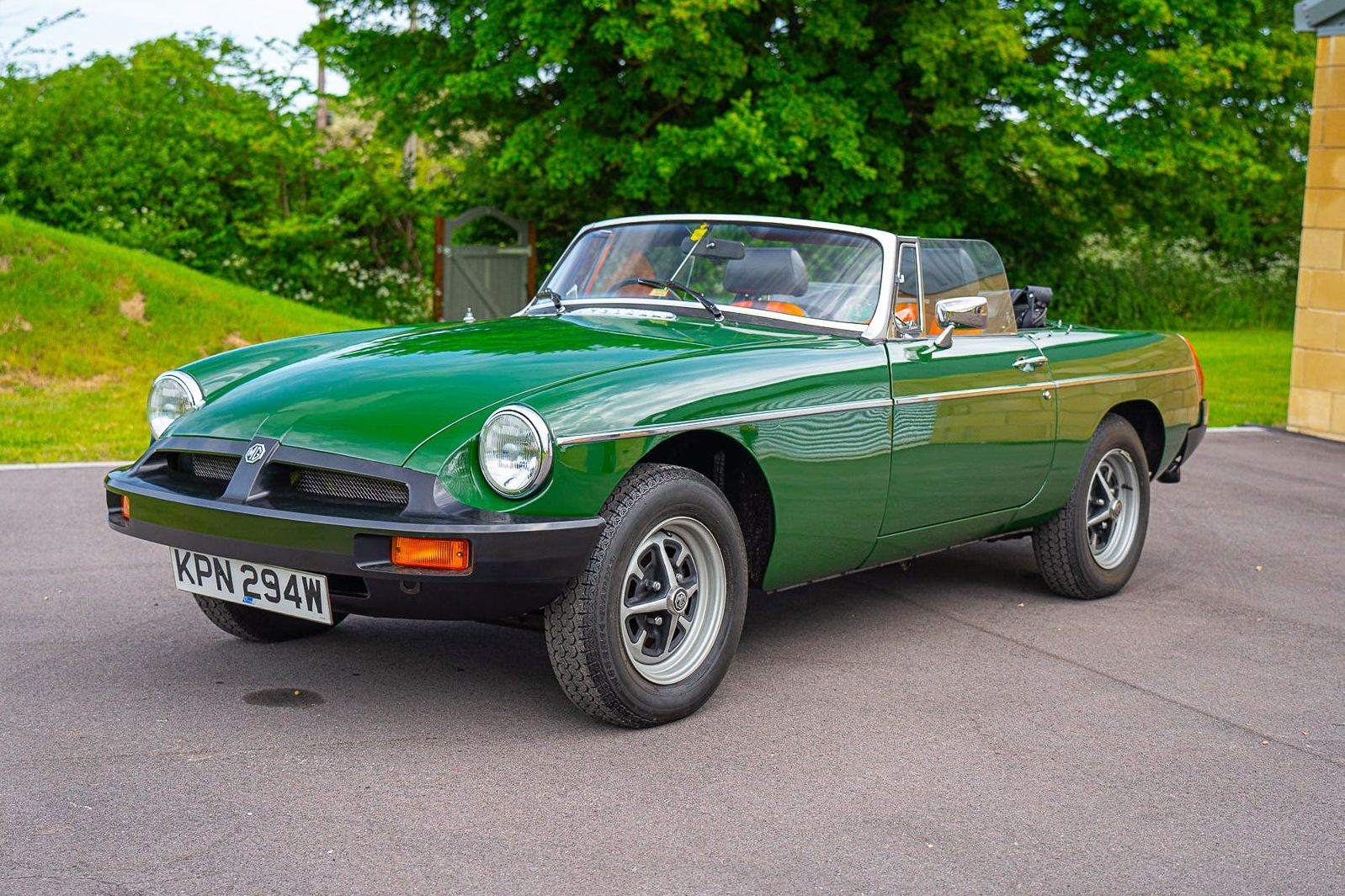 MGB Roadster
Like the MG Midget, the evergreen MGB Roadster offers a real split in values these days, with the earliest MkIs fetching as much as £20,000 in exceptional condition, whilst a decent black-bumper model in similar order can be picked up for around our maximum budget of £5000. It might not be the prettiest MGB ever produced, but the updated range introduced for 1975 is still a great buy – and good value for money, too. Easy to maintain, cheap to run and with amazing back-up from clubs and specialists nationwide, there's a lot to be said for a late-model MGB Roadster.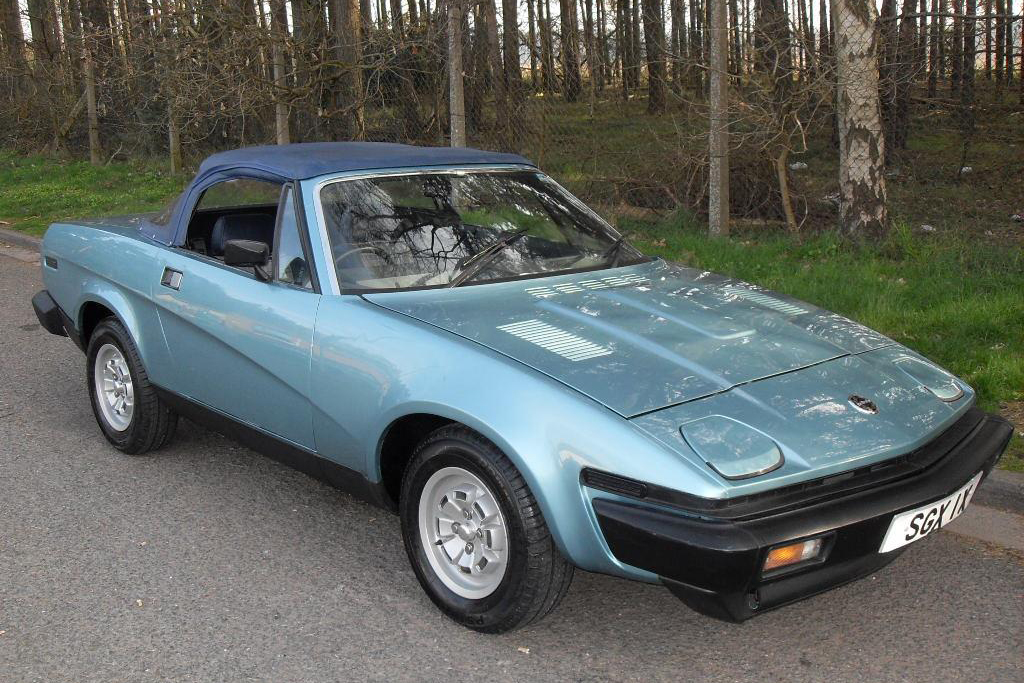 Triumph TR7
Triumph was a major player in the sports car market – not least through its long-running TR line-up. The problem though, is that rising values have made most TRs prohibitively expensive for many enthusiasts, leaving only the Triumph TR7 Convertible as a top-value ragtop. The much-maligned Triumph TR7 is rapidly gaining respectability on today's classic scene, which makes now an excellent time to buy – before values rise too far. Pick up a cracker for £4000-5000 (or from £2000 for a rolling project) and you won't go far wrong.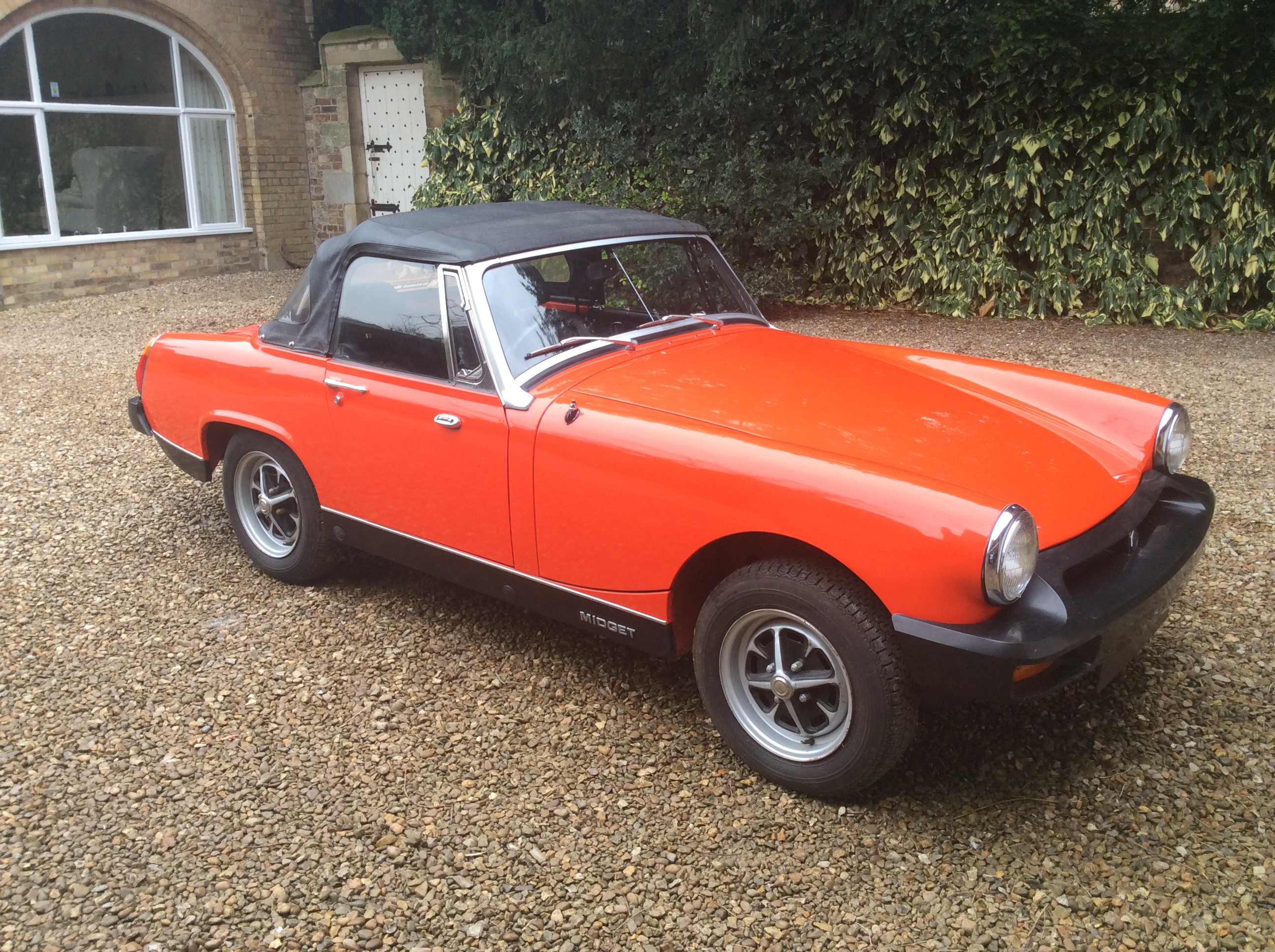 MG Midget
The 1961-79 MG Midget went through several incarnations, with styling tweaks and engine upgrades being announced over the years. Through its life the MG Midget's A-series powerplant went from 948cc to 1098cc and on to 1275cc, before being replaced completely by the Spitfire's 1493cc engine with the arrival of the black-bumper MG Midget 1500 for 1975. In an ideal world you'd spend £5000 on a chrome-bumper MkIII MG Midget, arguably the prettiest and most useable of the lot. But with values on the increase, you might struggle to find a stunner. Happily though, an MG Midget 1500 will be well within reach.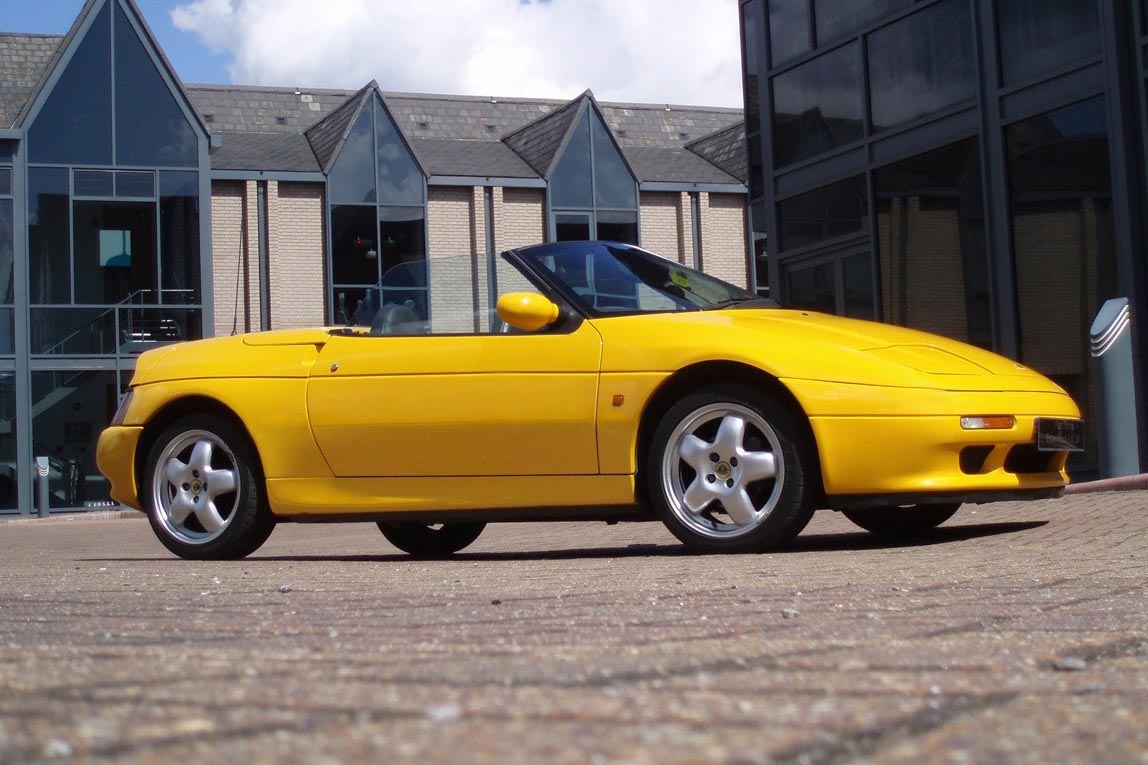 Lotus Elan
Lotus fans celebrated when the legendary Lotus Elan name returned to the showrooms in 1989, although many were aghast that this latest version featured a front-wheel drive layout. Happily, however, the new Lotus Elan's fantastic chassis design brought superb handling, while the turbocharged 1.6-litre ex-Isuzu engine fitted to most examples led to terrific performance. A top speed of 136mph and a 0-60mph time of just 6.5 seconds was thrilling stuff back then – and still is now. Low-mileage cars can command £8000 or more, but a budget of £5000 will buy a usable and presentable car in which to have some fun.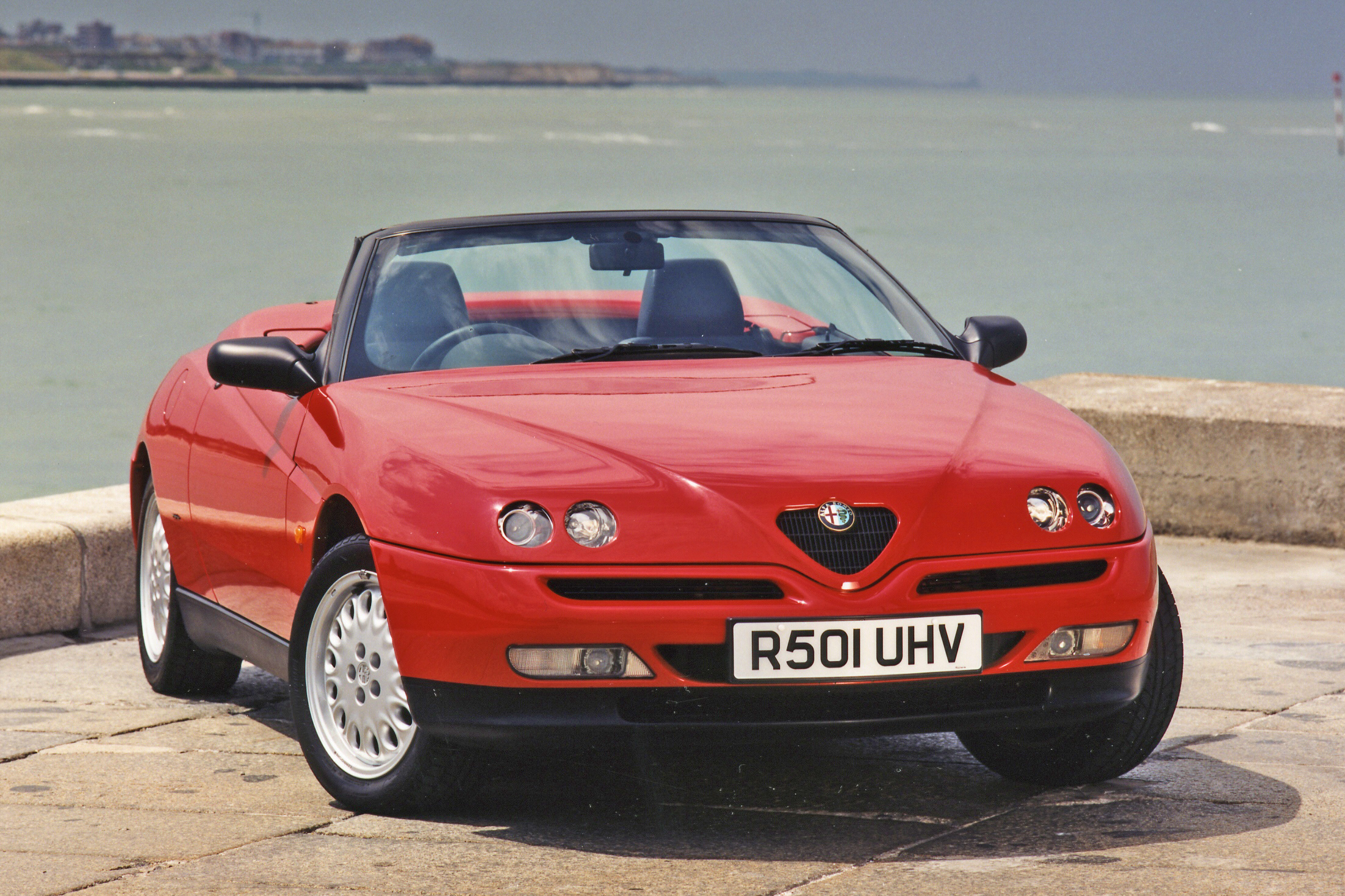 Alfa Romeo Spider
As values of the classic rear-wheel drive Alfa Romeo Spider have risen, Alfa fans on a budget should consider the front-drive model of the same name. It's certainly no hardship though, for the 1995-2006 Alfa Romeo Spider (effectively the roadster version of the Alfa Romeo GTV coupe) is a superb buy. Any Alfa Romeo Spider will be entertaining, coming as it does with either a four-cylinder Twin Spark or a V6 engine with great performance and a superb soundtrack. And you needn't pay a fortune for the privilege: you can pick up an MoT'd Alfa Romeo Spider for less than £1500, though £3000 will secure a low-mileage car with a full history.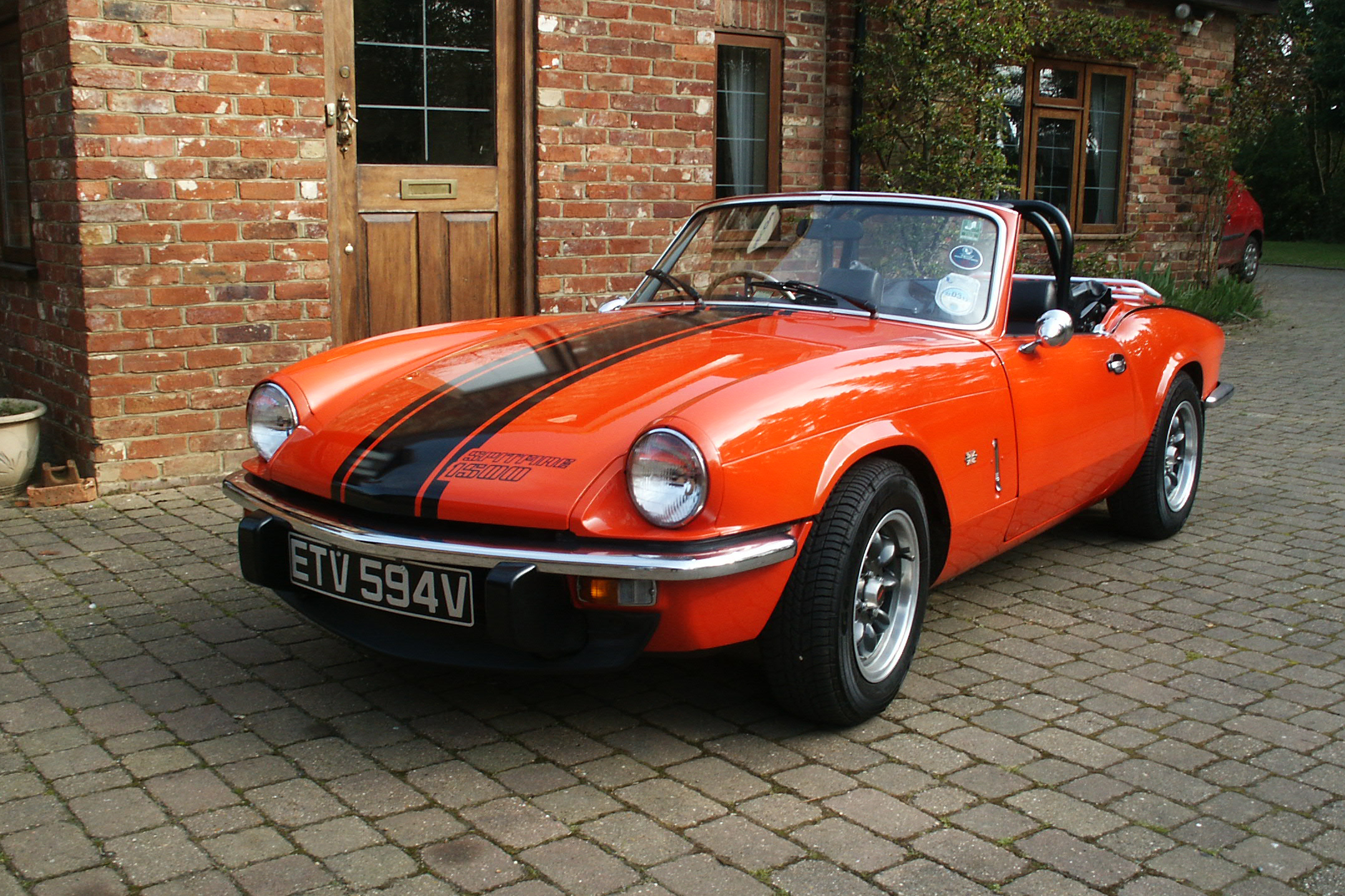 Triumph Spitfire
For the best value in Triumph Spitfires it takes a lot to beat the 1500 model that arrived in 1974 and remained on sale through to the start of the '80s. Visually similar to the 1970-74 MkIV, the Triumph Spitfire 1500 benefited from extra power thanks to its switch to Triumph's 1493cc engine, which also found its way into the MG Midget at the same time. Triumph Spitfire values have risen but if you buy one, you can enjoy amazing back-up from Britain's Triumph specialists and clubs.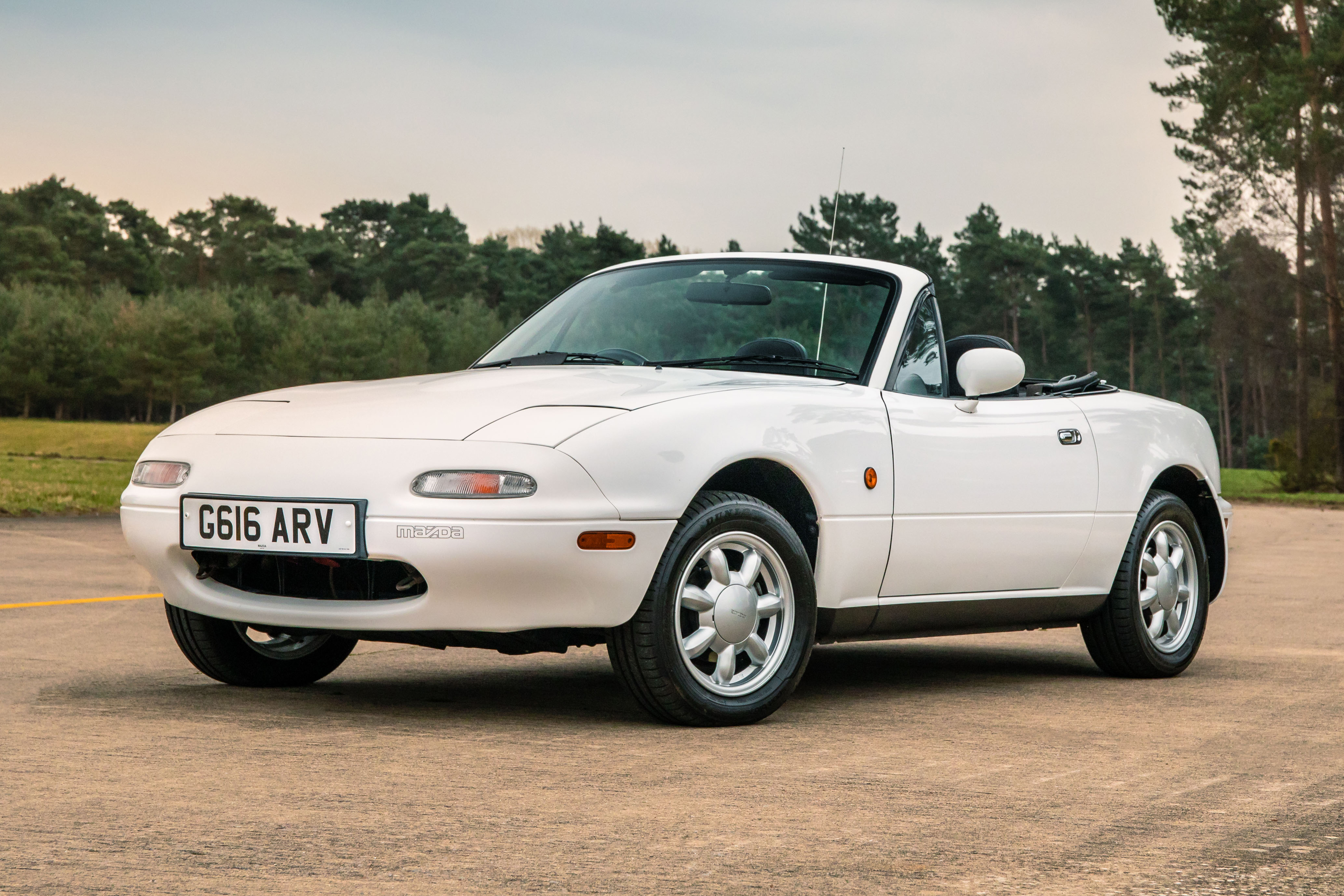 Mazda MX-5
Arriving in the UK in 1990 and remaining on sale for another eight years, the first-generation Mazda MX-5 became a legend in its own lifetime – and is now one of the most popular modern classics on the road. It also offers impressive value for money, with MoT'd cars available for £1000 or less. You should be able to pick up a low-mileage, full-history example in original condition for no more than £2000-2500 – so what's stopping you? Both 1.6- and 1.8-litre versions of the Mazda MX-5 provide lively performance, while the traditional rear-drive set-up guarantees plenty of fun.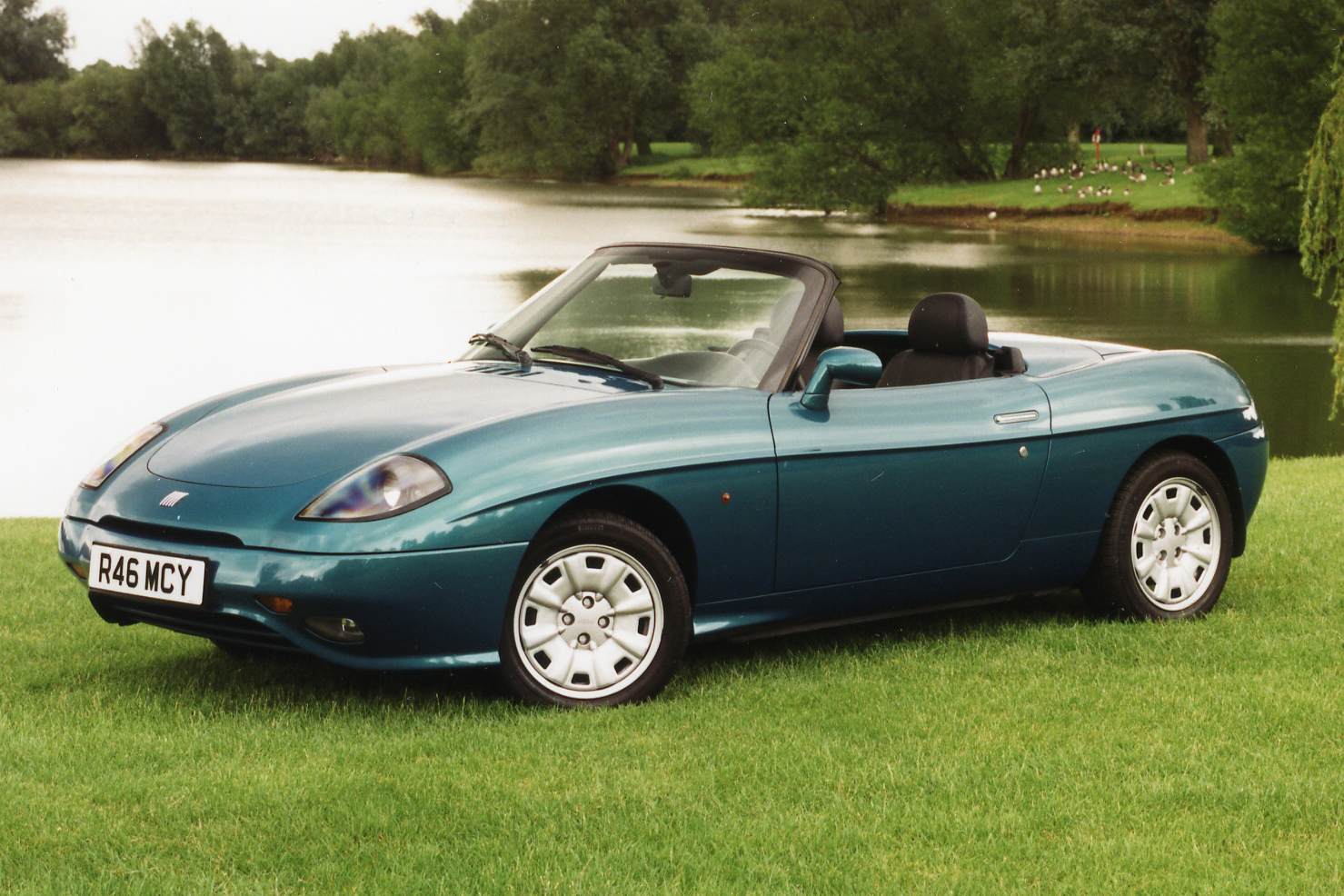 Fiat Barchetta
Launched in 1995 and remaining in production for the next decade, Fiat's addition to the booming soft-top market of the '90s was an entertaining little machine - the Fiat Barchetta. Sadly for us it was only ever available with left-hand drive (despite being an official import), but don't let that put you off as it's still huge fun to drive. Power was courtesy of a 1.8-litre 16-valve engine pumping out a healthy 130bhp, matched by sharp front-drive handling. The Fiat Barchetta also looked sensational, with smart detailing throughout.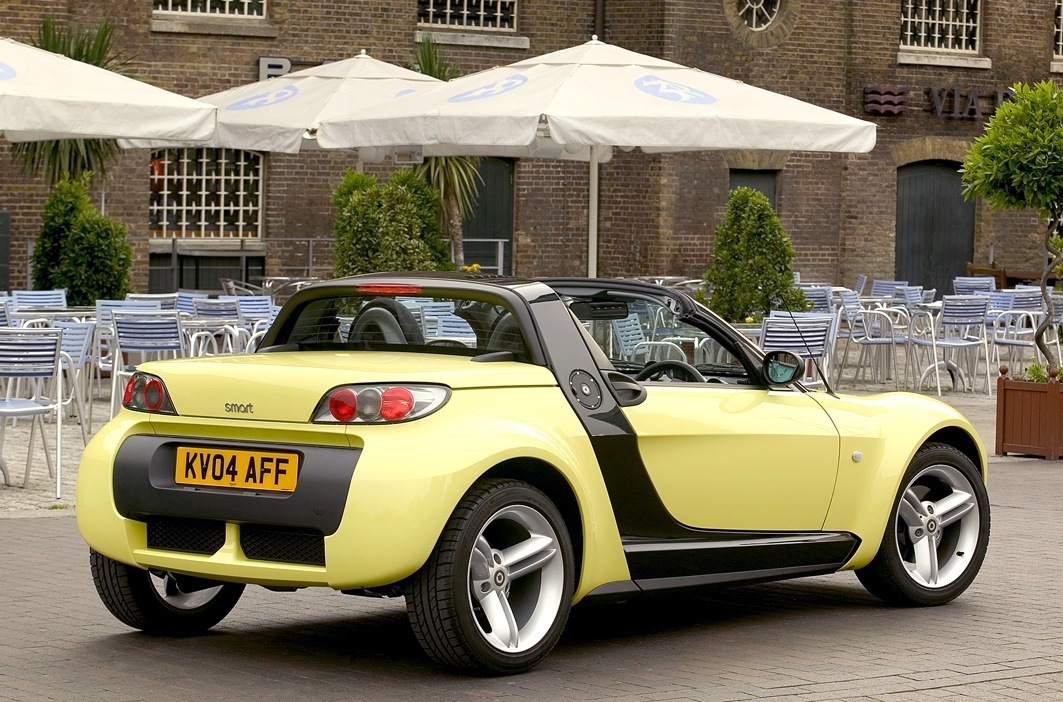 Smart Roadster
With just over 43,000 built during a career lasting less than three years, the Smart Roadster might just be a dead cert for future classic status. Its on-paper performance figures might not sound exciting (with 'just' 80bhp from its 698cc three-cylinder engine), but the behind-the-wheel driving experience genuinely is. The tiny mid-mounted turbocharged engine revs madly, while the super-taut suspension helps to create one of the best handling and roadholding combinations of its era. Even better news is the value on offer, with £3000-4000 now buying a well-presented roadster with plenty of life left in it.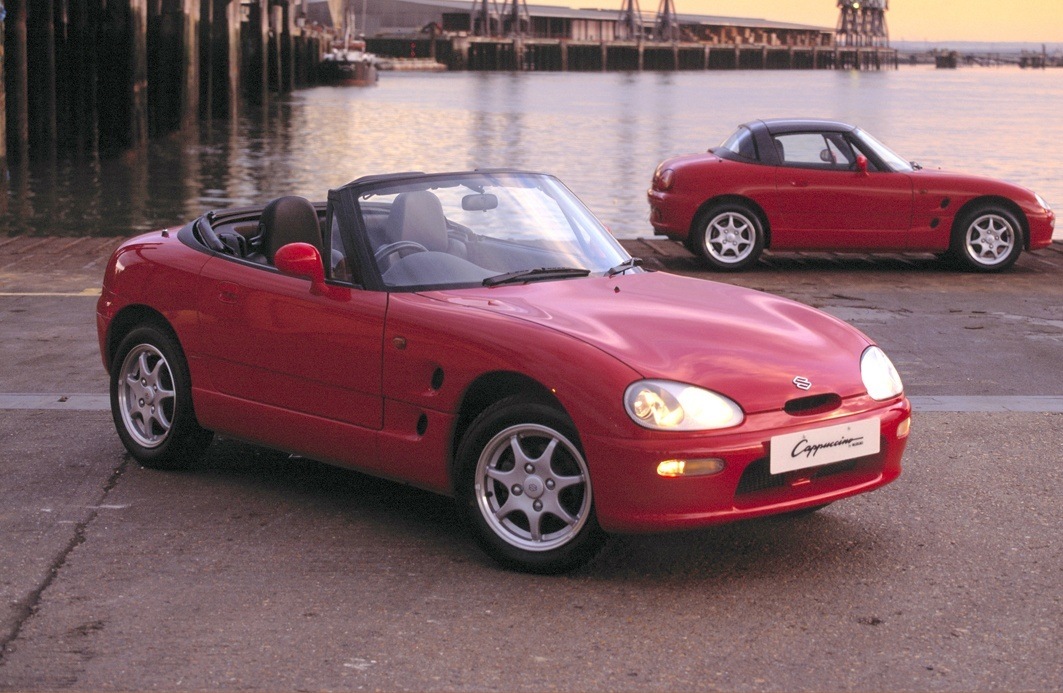 Suzuki Capuccino
Although the minuscule Suzuki Cappuccino was available in the UK and other European markets only from 1993 to 1995, it enjoyed a lengthier career in Japan before production finally ceased in 1997. Just 1100 cars were sold in Britain, though others have since arrived as personal imports. So what makes the Suzuki Cappuccino a great buy? Well, it's brilliantly entertaining. This 657cc three-cylinder sportster might have developed no more than 63bhp, but the way in which it was delivered was guaranteed to make you smile.