Best classic police cars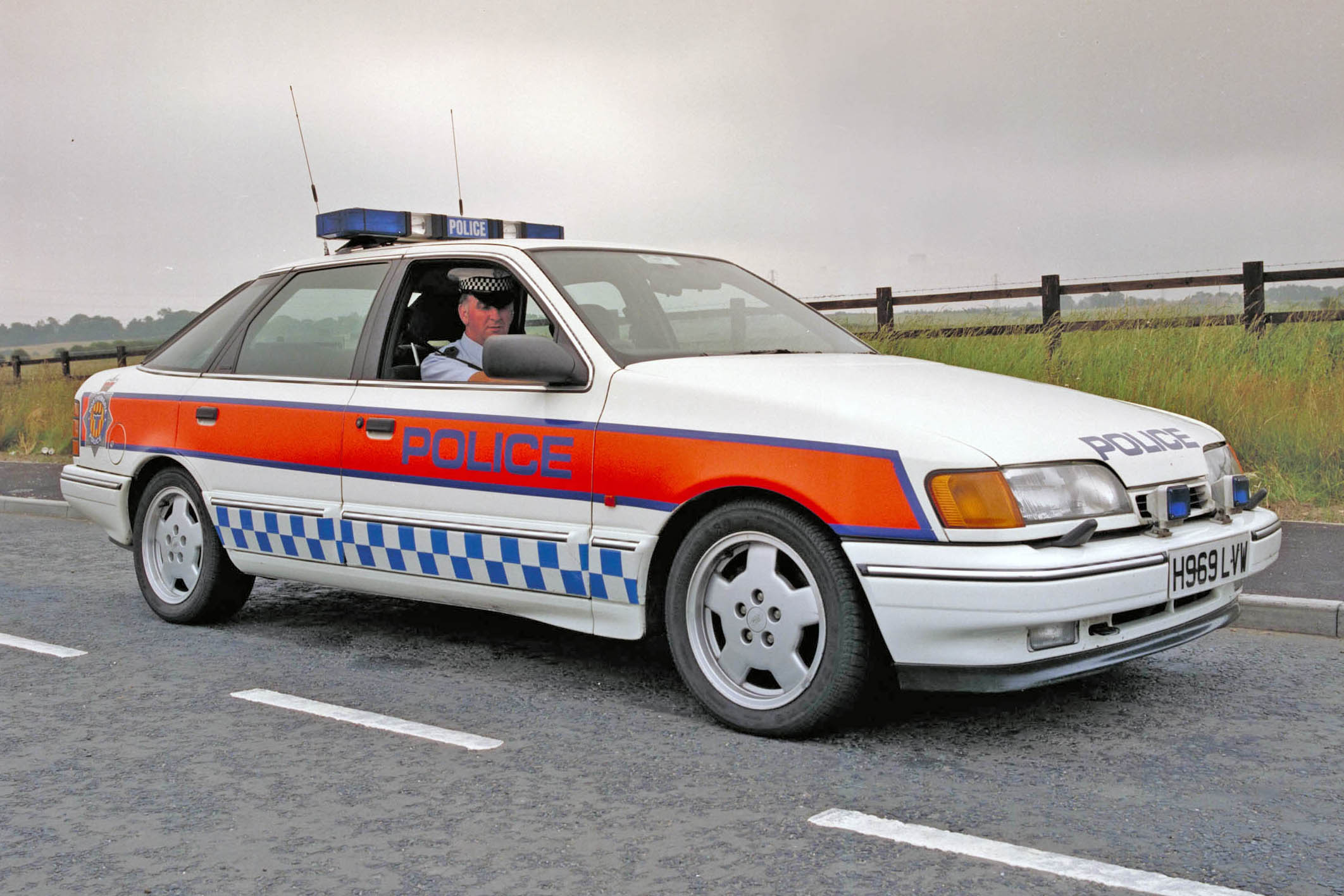 Before the mid-1970s, it seemed as if Britain's police forces bought nothing but British cars.
Watch any film or TV programme made between 1945 and 1980, and you'll be treated to a veritable feast of classic British metal afixed with blues and twos, and painted in iconic 'Jam sandwich' livery. The most famous of the lot is probably the Rover SD1, which for people of a certain age, is the police car.
Here, then, are 10 British police cars from through the years - a time when the idea of one of our forces buying a Volvo, Skoda or Hyundai simply wasn't cricket. Some are more recognisable than others, so be prepared for the odd surprise...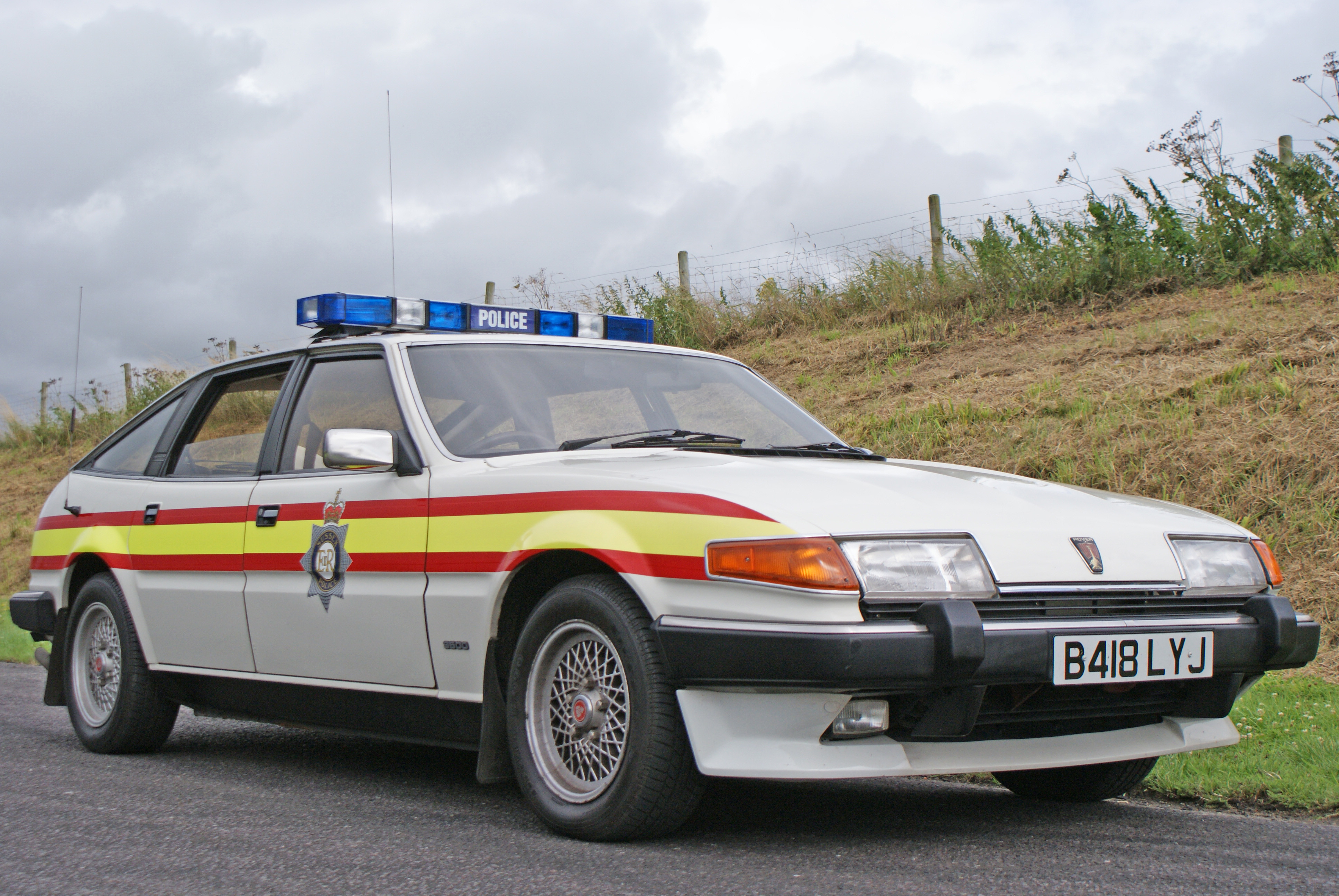 Rover SD1
As soon as Rover installed its 3.5-litre V8 into the P6 saloon in the late '60s, it was guaranteed a slice of the police car market thanks to the newcomer's turn of speed and effortless performance. And that trend continued when the rakish new Rover SD1 hatchback took over in 1976, employing the same engine but in an even more police-friendly package. The Rover SD1 would be a popular choice among police forces for the next decade, and was a sight dreaded in any speeding motorist's rear view mirror. The 'jam sandwich' Rover SD1 became something of a police legend in its own lifetime.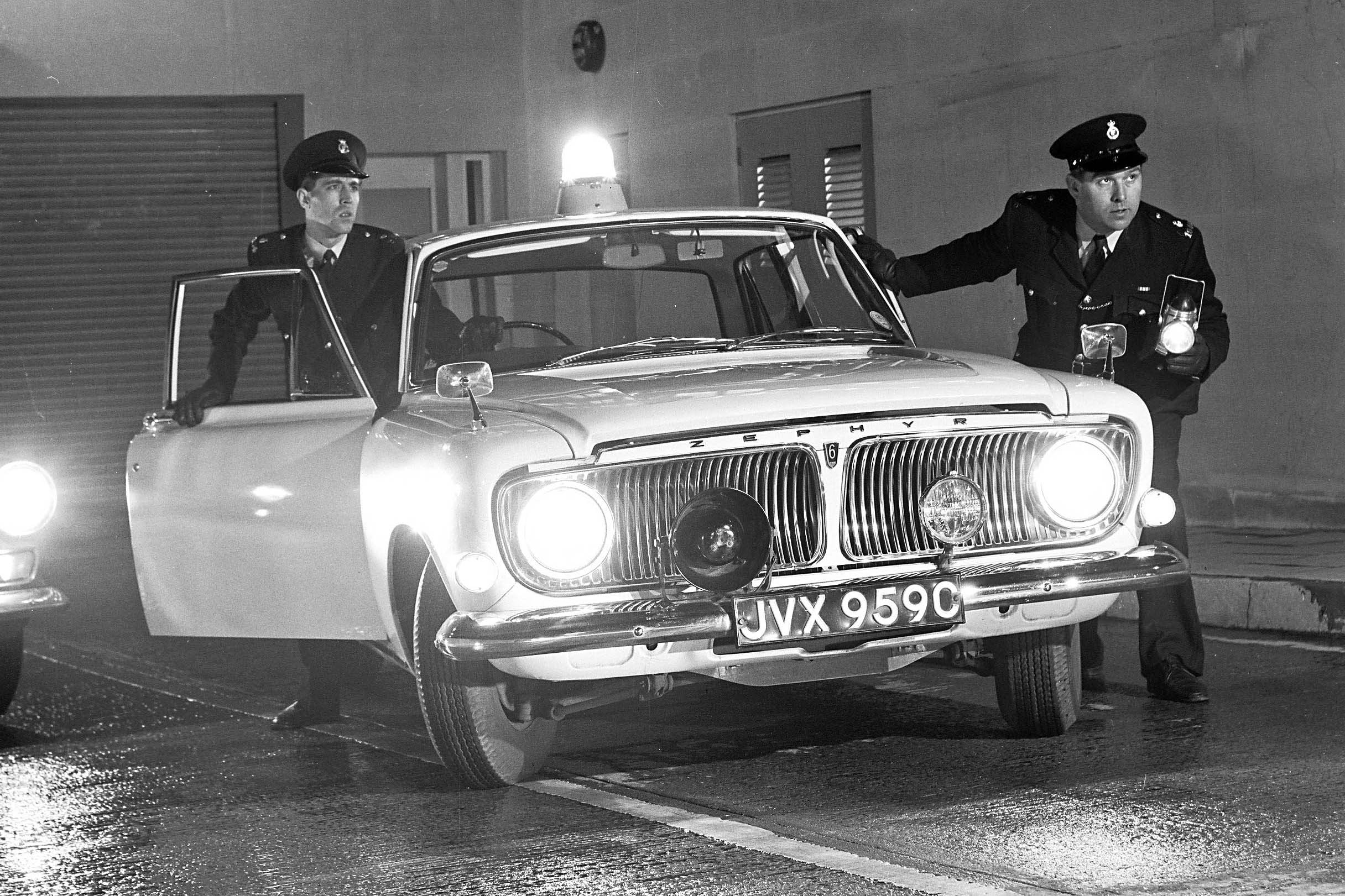 Ford Zephyr
When Z Cars was first broadcast in 1962, it employed the services of Ford's Mk2 Zephyr as it came towards the end of its career, while later episodes switched to the 1962-66 Ford Zephyr 6 shown here. But were such vehicles actually used by Britain's police? Happily yes, with the MkIII in particular being a popular patrol car among many police forces. It was easy to see the appeal, these big saloons being relatively powerful, pretty quick for the time and spacious enough to accommodate plenty of police gear. Oh, and being a Ford they also offered excellent value.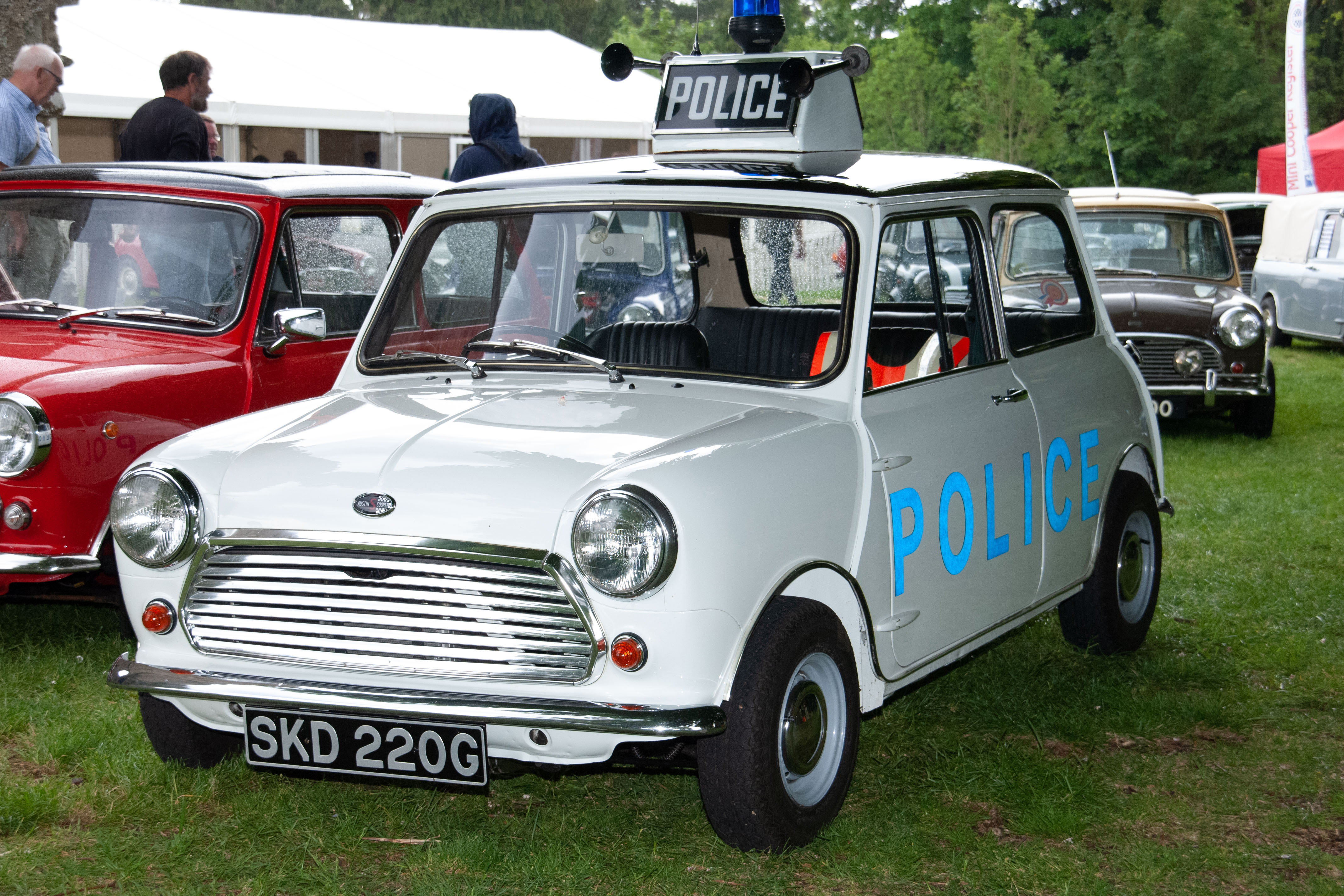 Mini
As panda cars became a common sight from the mid-1960s, some of Britain's most popular saloons found favour with our police forces. A panda car had to be compact, nimble, economical and reliable, making cars like the Ford Anglia 105E a popular choice. As was the humble Austin Mini, famed for its nippy nature and brilliant manoeuvrability. The Mini's popularity with the police continued through to the 1970s, with many forces choosing it over more modern alternatives. With its well-proven mechanicals, low running costs and fantastic roadholding, the Mini's appeal to the police was obvious.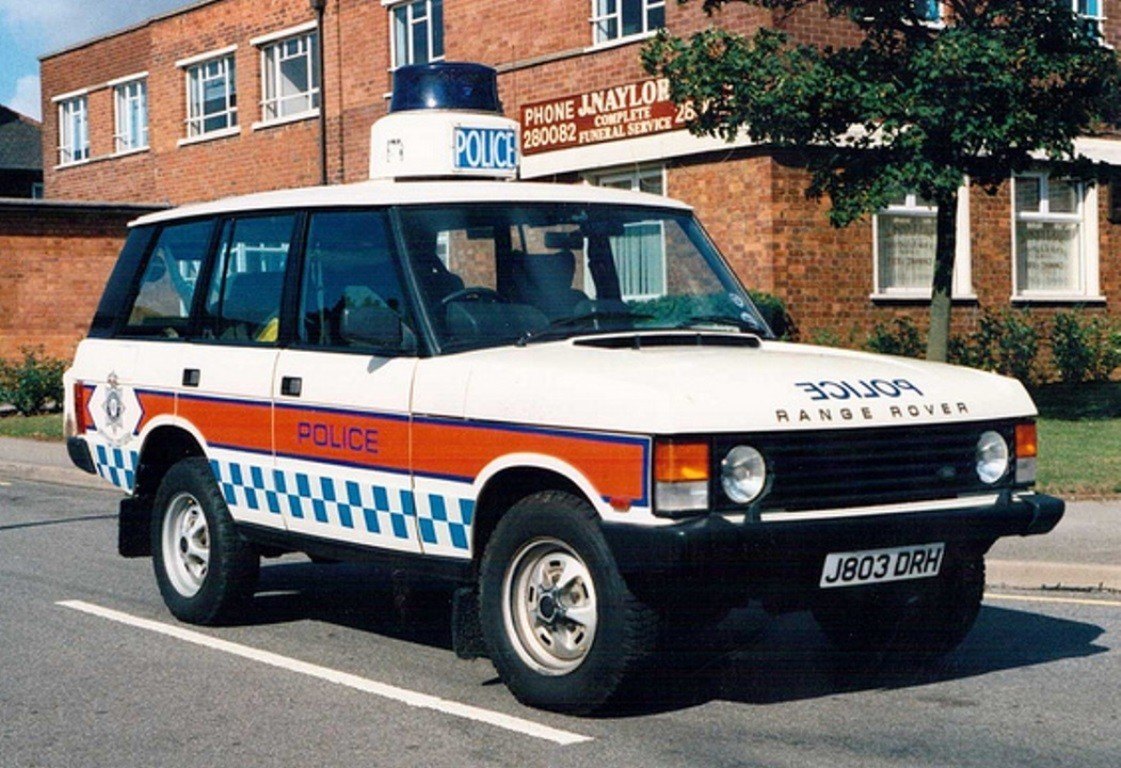 Range Rover
From the launch of the Range Rover in 1970, it was clear that British Leyland's revolutionary new 4x4 had to plenty to offer as a motorway patrol car. With its 3.5-litre V8 engine providing rapid acceleration and high-speed cruising, and its capacious rear end allowing for a full load of cones and emergency signs, the Range Rover was pretty much perfect for the job. Its permanent all-wheel drive gave superb grip in poor conditions too, making this one of the safest choices.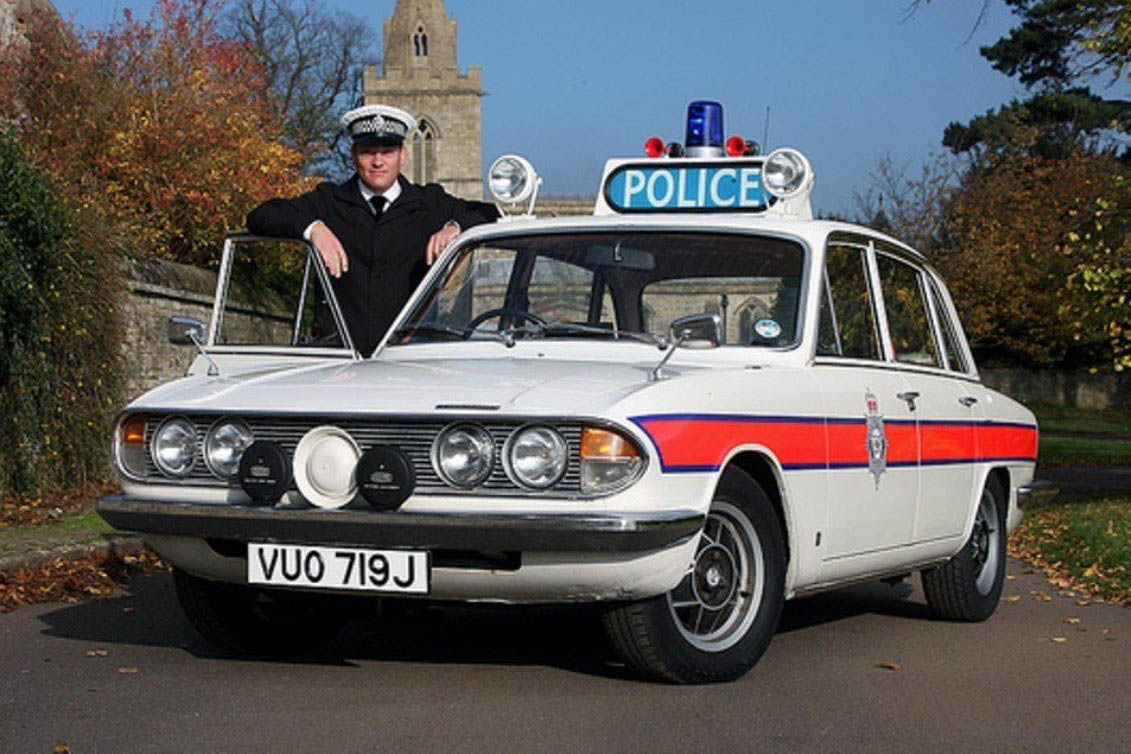 Triumph 2000/2500
Coventry's take on a compact executive car with impressive performance was the Triumph 2000 and 2500, which in both MkI and MkII guises was a tempting choice for any police force. High-speed chases were a doddle, while sharp handling and decent torque levels helped the Triumph to rise to any emergency situation. We won't dwell on the unreliability of the fuel-injected 2.5 PI, which caused problems for many owners over the years. Instead we'll pay tribute to the others in the range, which provided many a force with the ideal solution to their patrol car needs.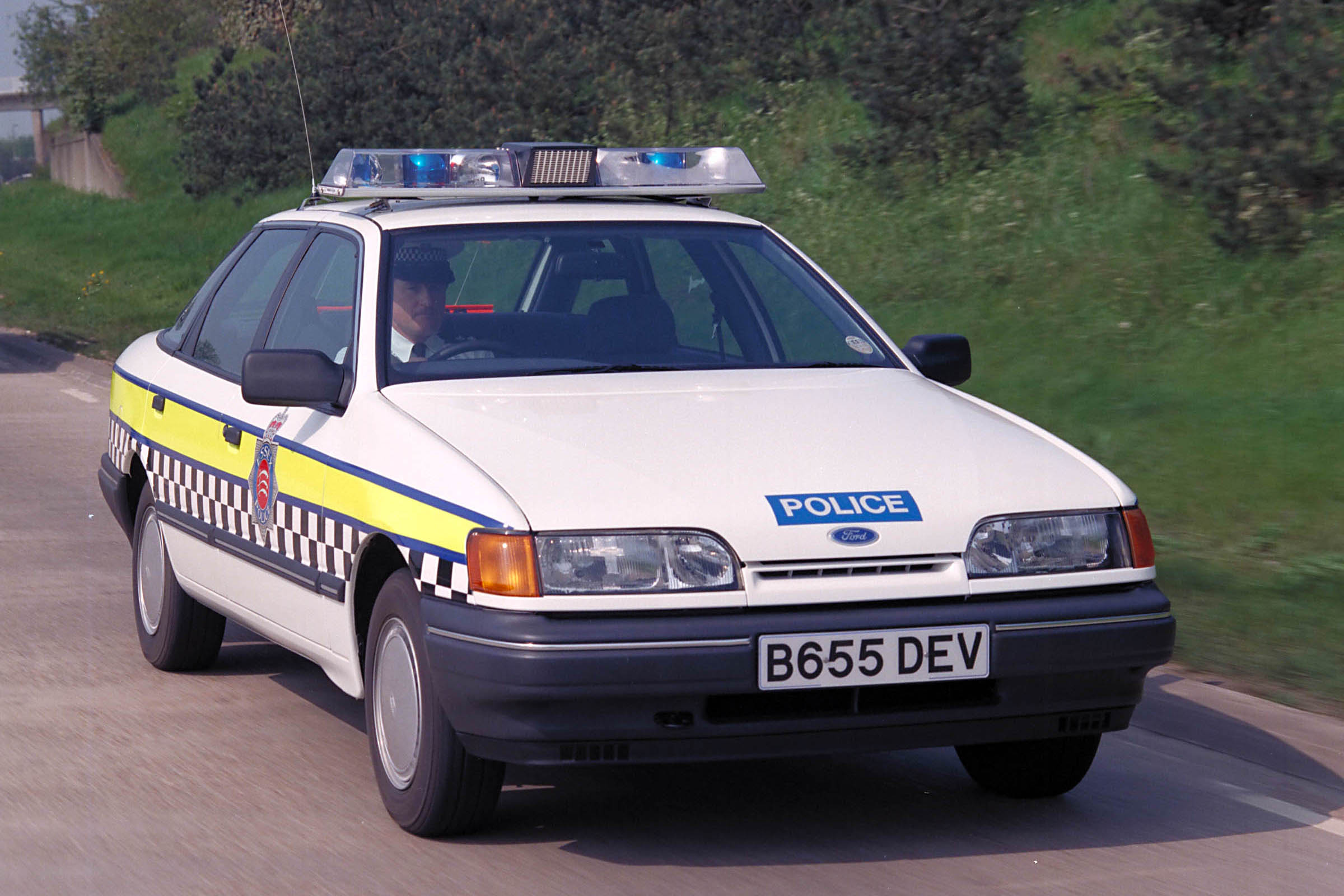 Ford Granada
The launch of the first-generation Ford Granada in 1972 saw Ford continuing its popularity among Britain's police forces, a trend that continued with the MkII of 1977 and the MkIII of 1985-on. The latter (pictured here) was particularly useful, its vast load-carrying ability making it perfect for motorway patrol work and all the paraphernalia that goes with it. Performance-wise it was ideal too, with 2.8-litre V6 versions offering plenty of oomph for those high-speed chases, while the Ford Granada's impressive reliability also won it many friends. It wouldn't be long though, before Vauxhall's mighty Omega was nipping at its heels.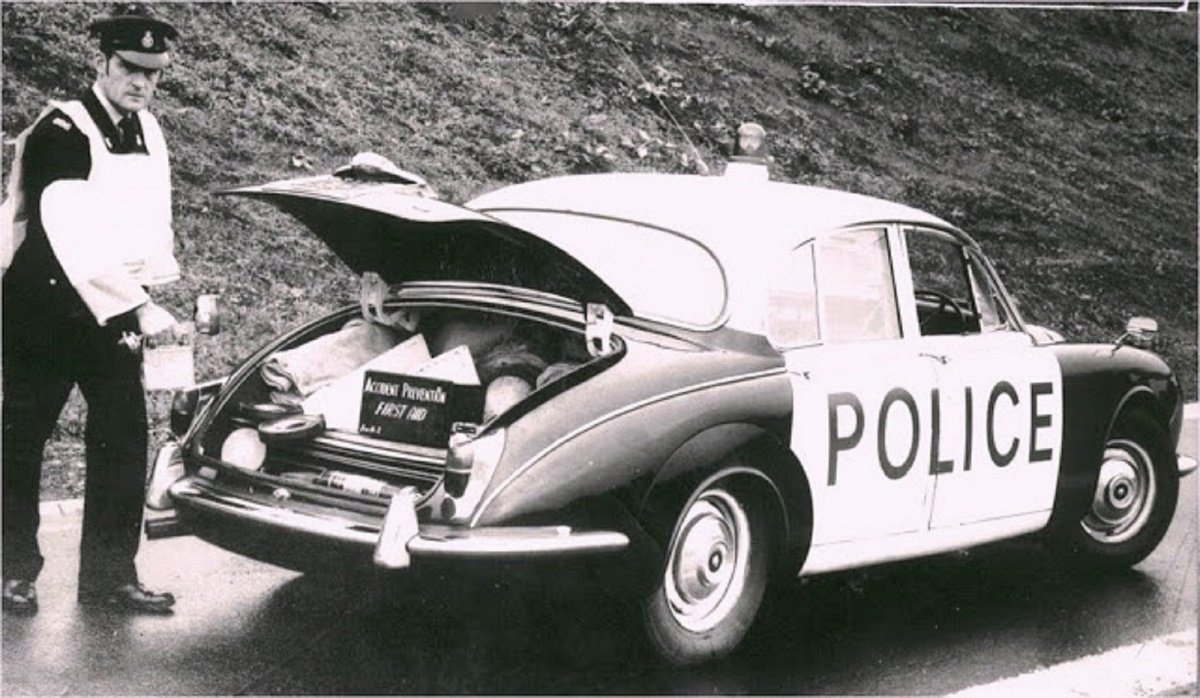 Jaguar Mk2
The 1960s saw the dawn of an exciting new era for Britain's car drivers, as we entered the age of the motorway. And inevitably this brought fresh new challenges for the police. The ideal car for patrolling this new style of road had to be capable of high-speeds over long distances, which made the 1959-on Jaguar Mk2 absolutely perfect. Shown here is the Jaguar 240 that arrived in 1967, based around the Mk2 but with less trim and a more basic spec. Either version performed the role of motorway patrol car brilliantly, and was a familiar sight for motorway travellers at the time.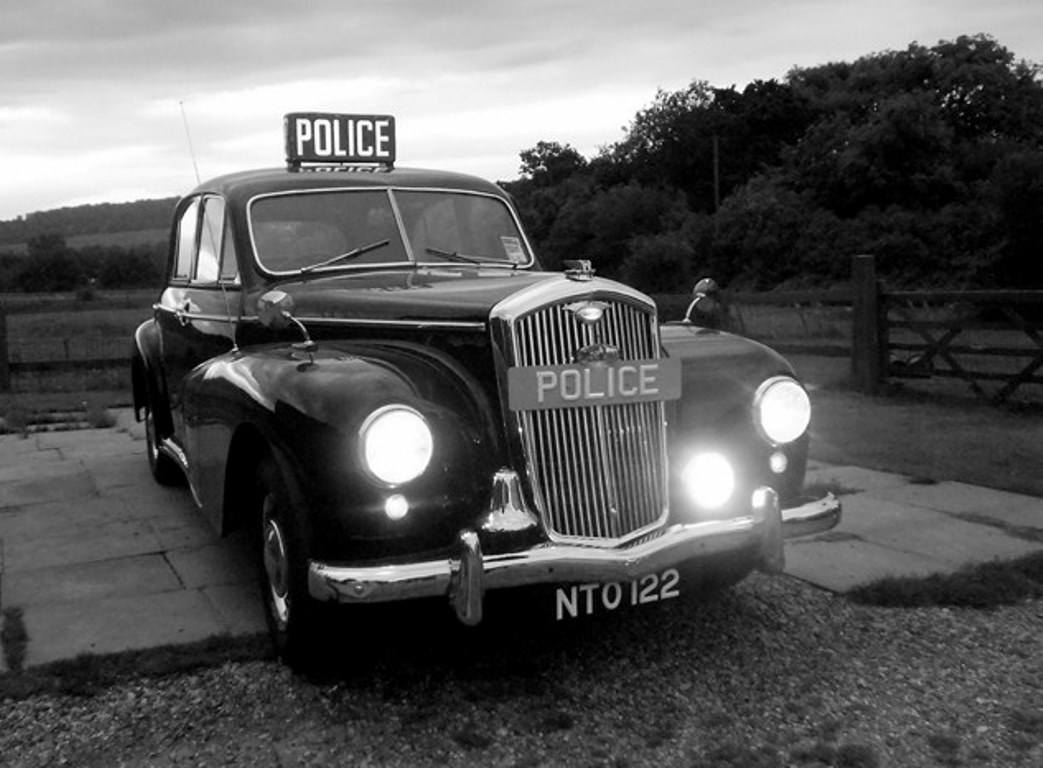 Wolseley 6/80
While the default police car of the British film world for many years was the Wolseley, they also proved popular with many of the UK's real-life police forces. And that was particularly so with the 1948-54 Wolseley 6/80 (pictured here), an interesting model for combining the bodyshell of an MS-series Morris Six with a Wolseley front grille and posher interior, with both cars sharing the same 2215cc straight-six powerplant. The 6/80 in the photograph still survives in original police spec, and can be hired for your big day from www.arrowvintagecars.co.uk if you fancy heading to your wedding in classic police style,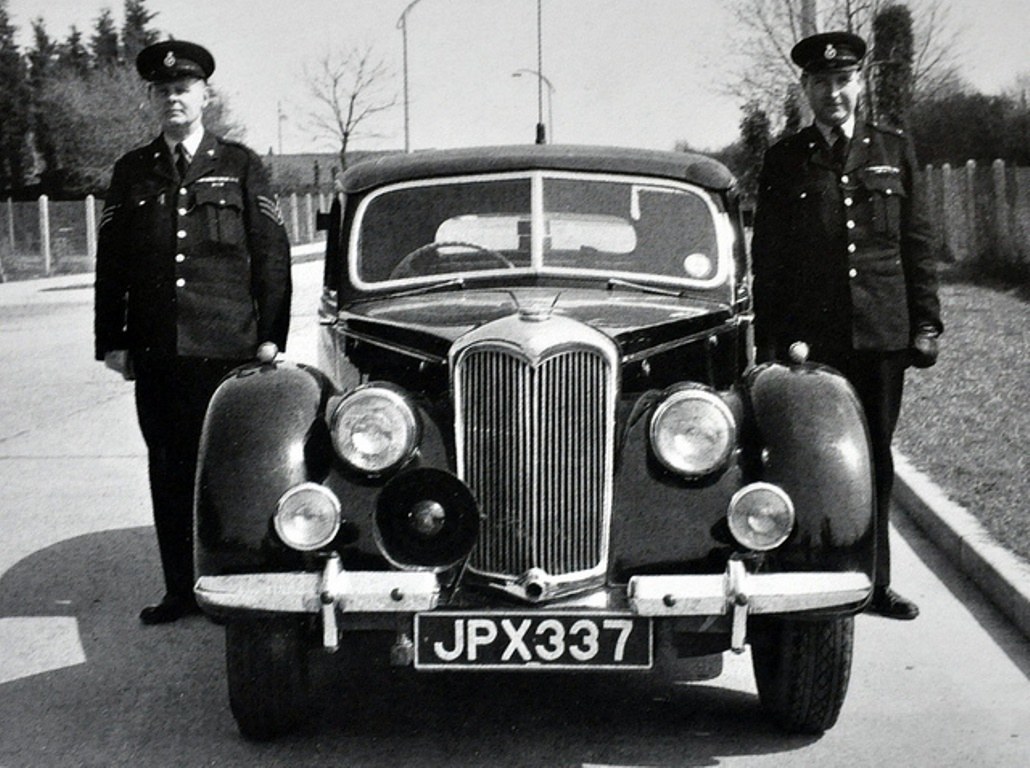 Riley RM
Watch any old British black-and-white film involving a police car and you could be forgiven for thinking that every force of the 1950s used Wolseleys and nothing else. In truth, however, the Riley RM was a more popular choice with many, despite what film-makers of the time might have had us believe. With its sporty nature and good performance, the Riley RM made an ideal car in which to go after ne'er-do-wells. And with its high quality finish and its reputation for reliability and durability, it made just as much sense when it came to long-term running costs.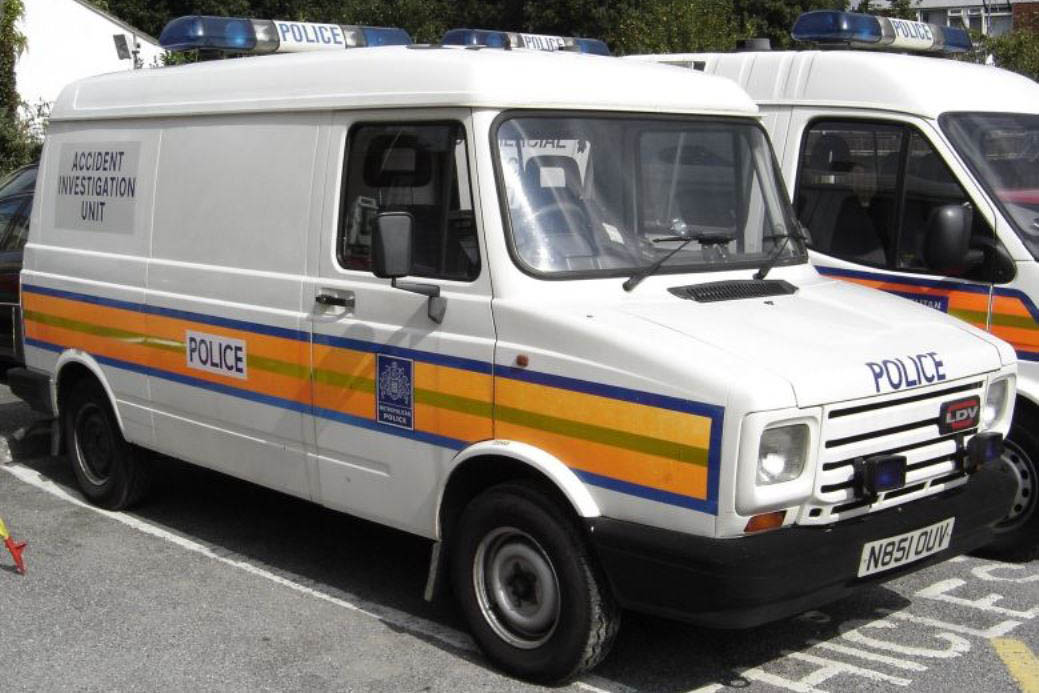 Leyland Sherpa
We realise this isn't a police car. However, British Leyland's good old Sherpa van offered Britain's police a vast array of different variations over the years. From riot vans to personnel-carrying minibuses, dog vans to prison vans, the list went on. Ford's Transit proved extremely popular too, of course but we can't help having a soft spot for the good old Sherpa (which ended up as a Freight Rover, a Leyland Daf and an LDV in later years). Its big-screen claim to fame is also impressive, thanks to its starring role in Billy Elliott and the film's miners' strike backdrop.
More classic car guides