Best 90s Coupes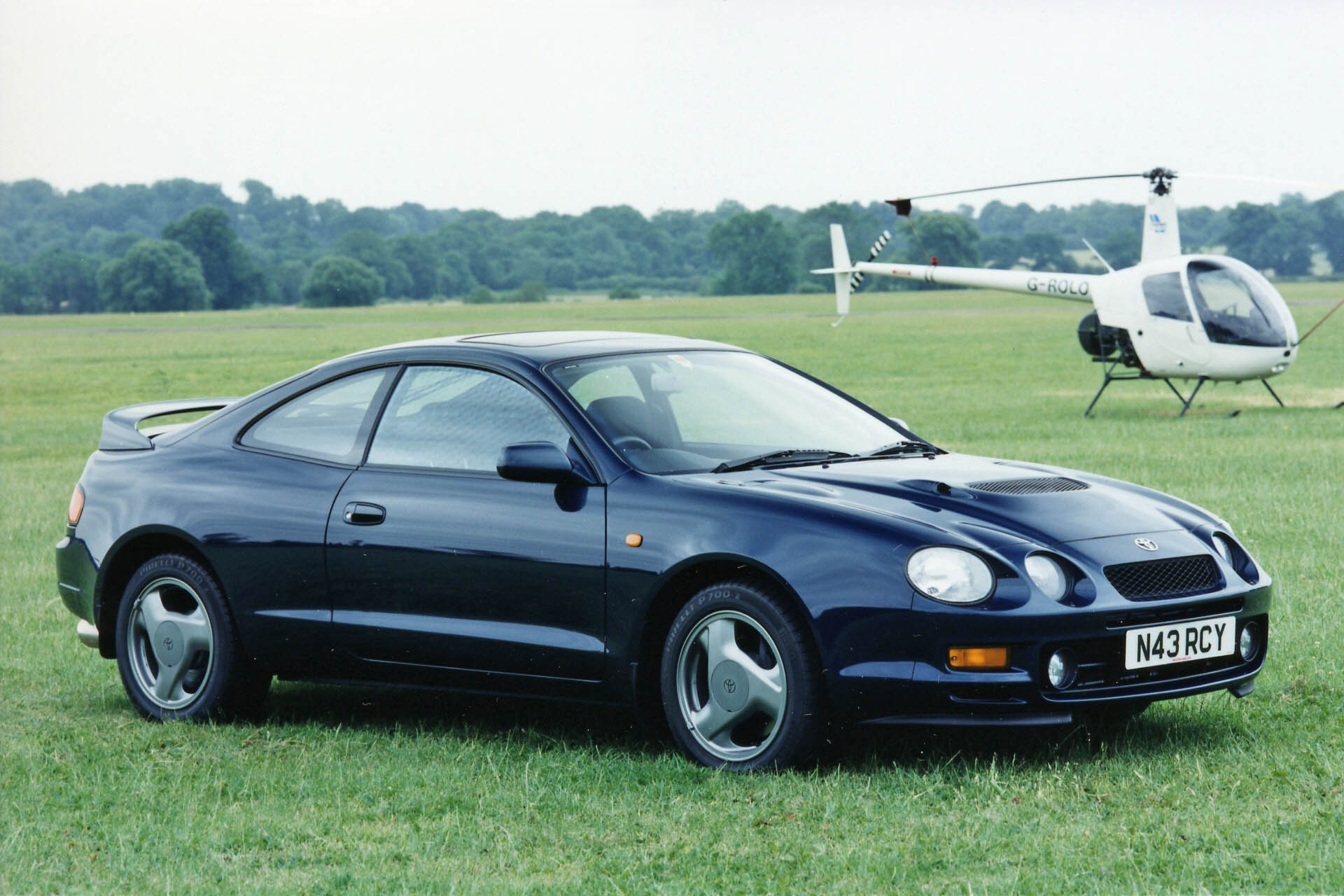 The 1980s was the era of the hot hatch – everyone wanted a small, affordable performance car – but the 1990s saw a resurgence in the popularity of the sporty two-door.
Relatively inexpensive coupes flew out of showrooms and now they've passed their best they're tremendously affordable. There's a good chance they'll start to appreciate soon.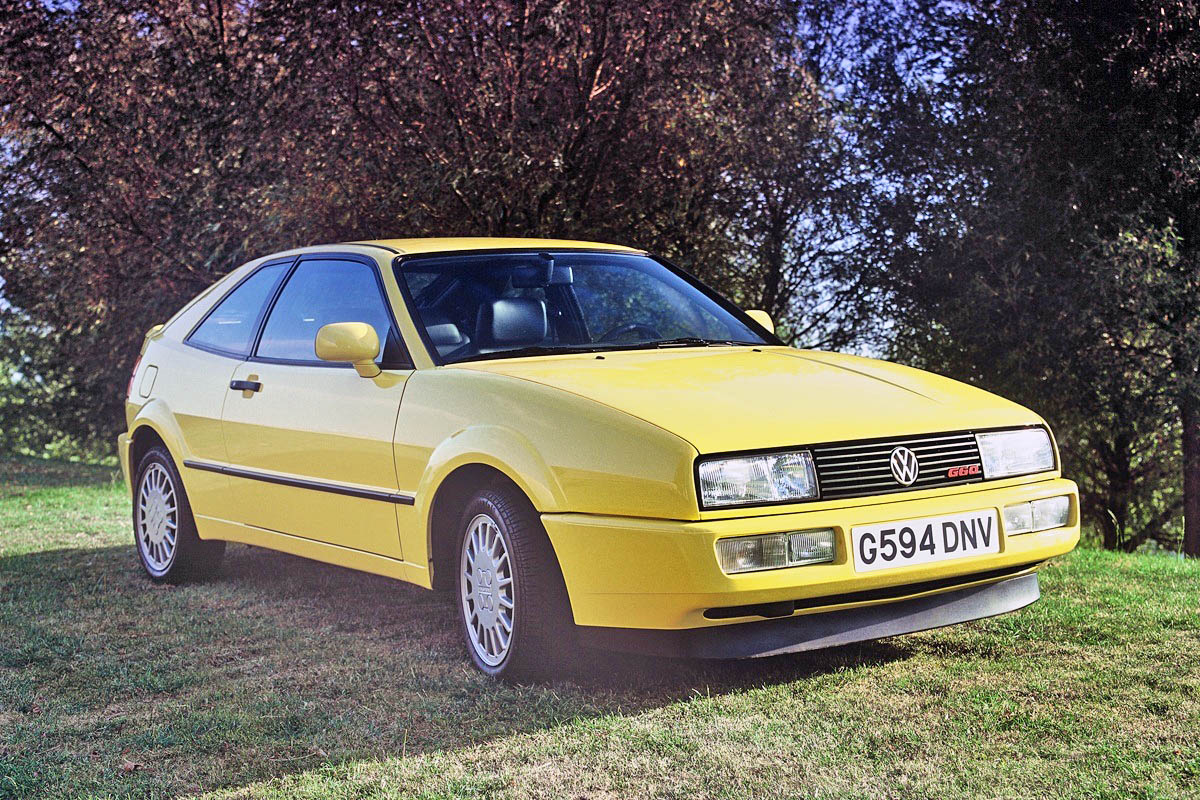 Volkswagen Corrado
Originally conceived as a possible replacement for the Porsche 944 and Volkswagen Scirocco, the Karmann-built Volkswagen Corrado undid much of the bland design that seemed to permeate Wolfsburg's core during the 1980s. In its execution, the Volkswagen Corrado was a classic coupé – it's underpinned by the Golf Mk2′s platform and drivetrains. But it wasn't a 'people's coupé', like the Scirocco (which remained in production until 1992), being priced well above the older car. The electrically controlled rear spoiler was a nice touch, but in truth, the Volkswagen Corrado was (and is) a very conservatively designed car – but no less brilliant for being so.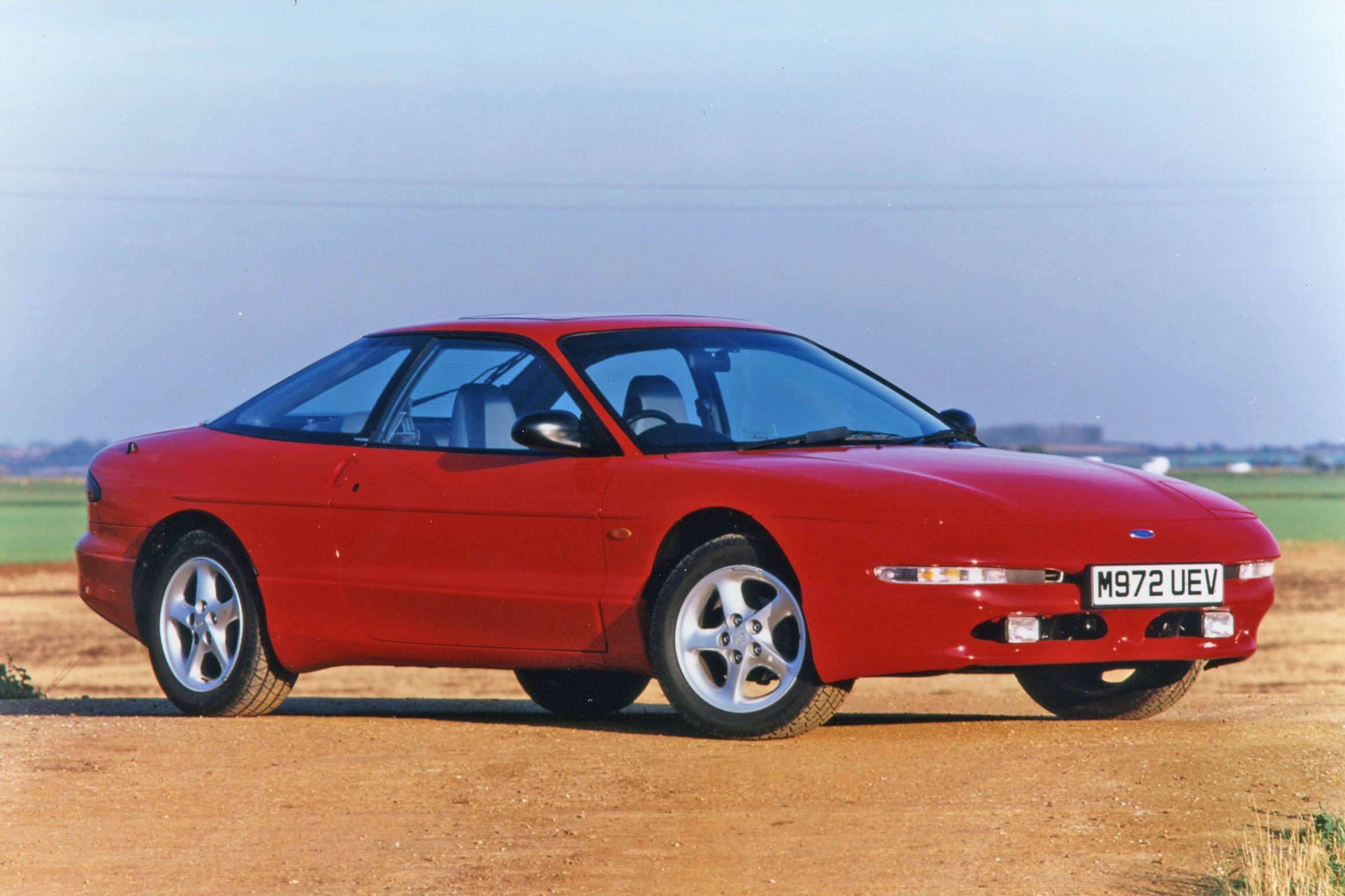 Ford Probe
After the success of the Ford Capri it's easy to see why everyone was expecting so much from the Ford Probe – but its styling wasn't quite up there with its arch nemesis, Vauxhall's Calibra, and it wasn't the success Ford hoped it would be. It was part Ford, mainly Mazda, built as part of a joint Venture known as AutoAlliance International near Detroit. The Ford Probe was offered with two engine options, a 2.0-litre Mazda four-pot and 2.5-litre V6. Interestingly now it's the Ford, rather than the Vauxhall Calibra, that's gaining something of a cult following – probably not on merit, despite cool pop-up headlamps.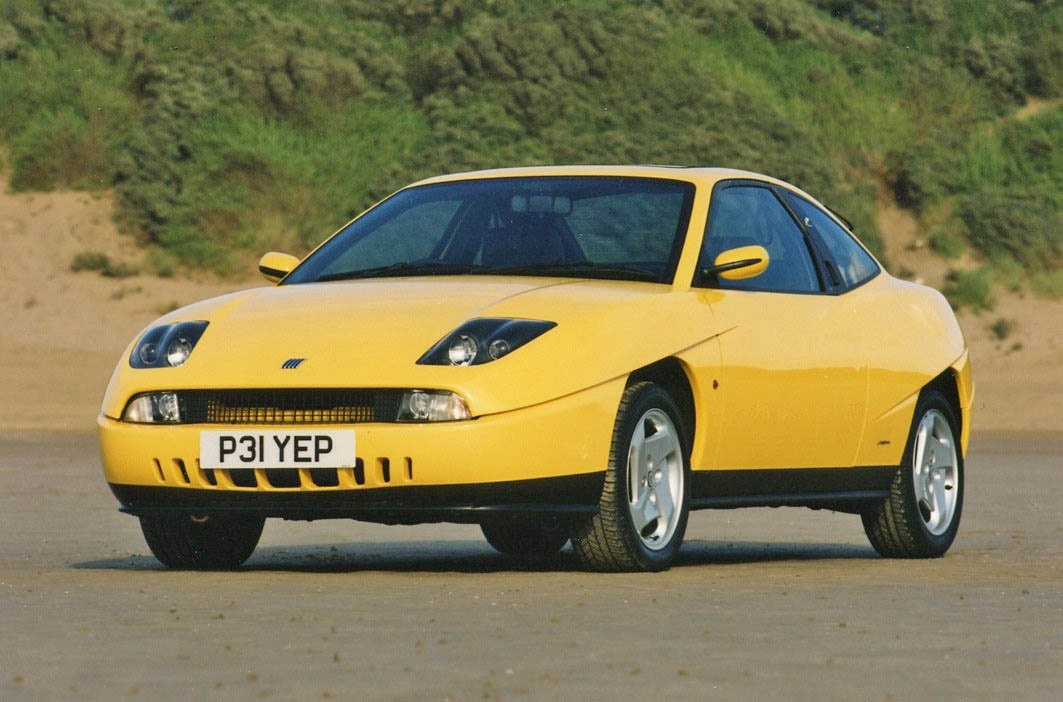 Fiat Coupe
Just like its principal rivals, the Fiat Coupe was front-wheel drive and powered by a very familiar range of engines. But thanks to decades of experience spinning out sporting cars from more humdrum family cars - and the fact that the engines include such gems as a straight-five 20 valve unit - you know there's only one thing it can be – brilliant. The styling, with its trade-mark slashes down the flanks, is a love-it-or-hate it affair, just like so many of its creator – Chris Bangle's – later efforts, while the interior (penned by Pininfarina, and originally planned for the Alfa Romeo GTV) is little short of a work of art.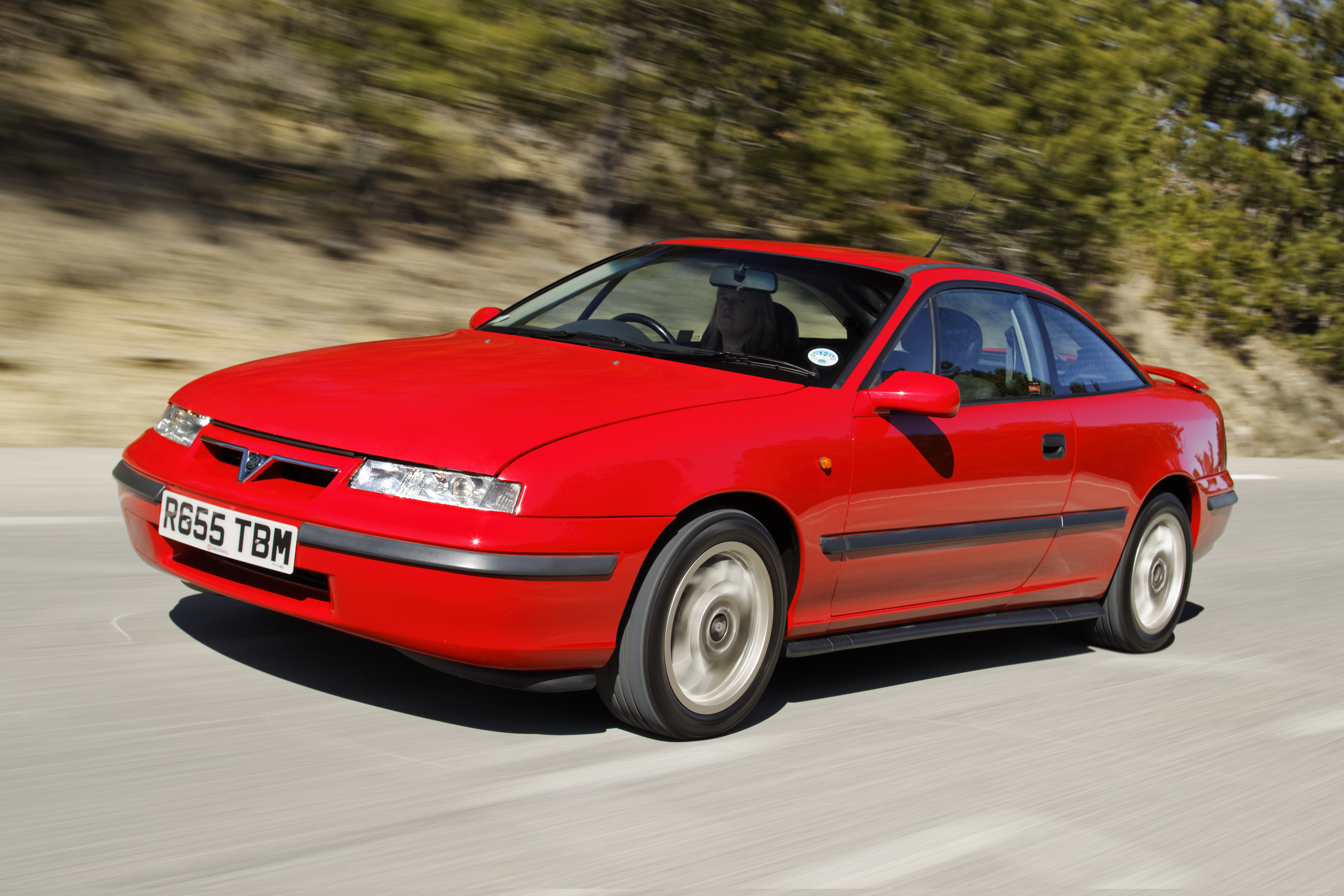 Vauxhall Calibra
The Vauxhall Calibra doesn't possess the greatest dynamics and the best of the lot was probably the mid-range 2.0-litre 16-valve version. It also picked up an unfortunate reputation for attracting the 'wrong' type of buyer in the last decade – before disappearing rapidly from the streets once Corsa drivers realised the Calibra's brilliant XE 'red top' engine fitted under the bonnet. That's a shame as the Calibra is great-looking and boasted a ground-breaking drag co-efficient of 0.26 and that meant that even the weediest 115bhp model could crack 130mph. It might not have been the best, but it was certainly the most important offering of its era. Buy one now, while they're in the gutter.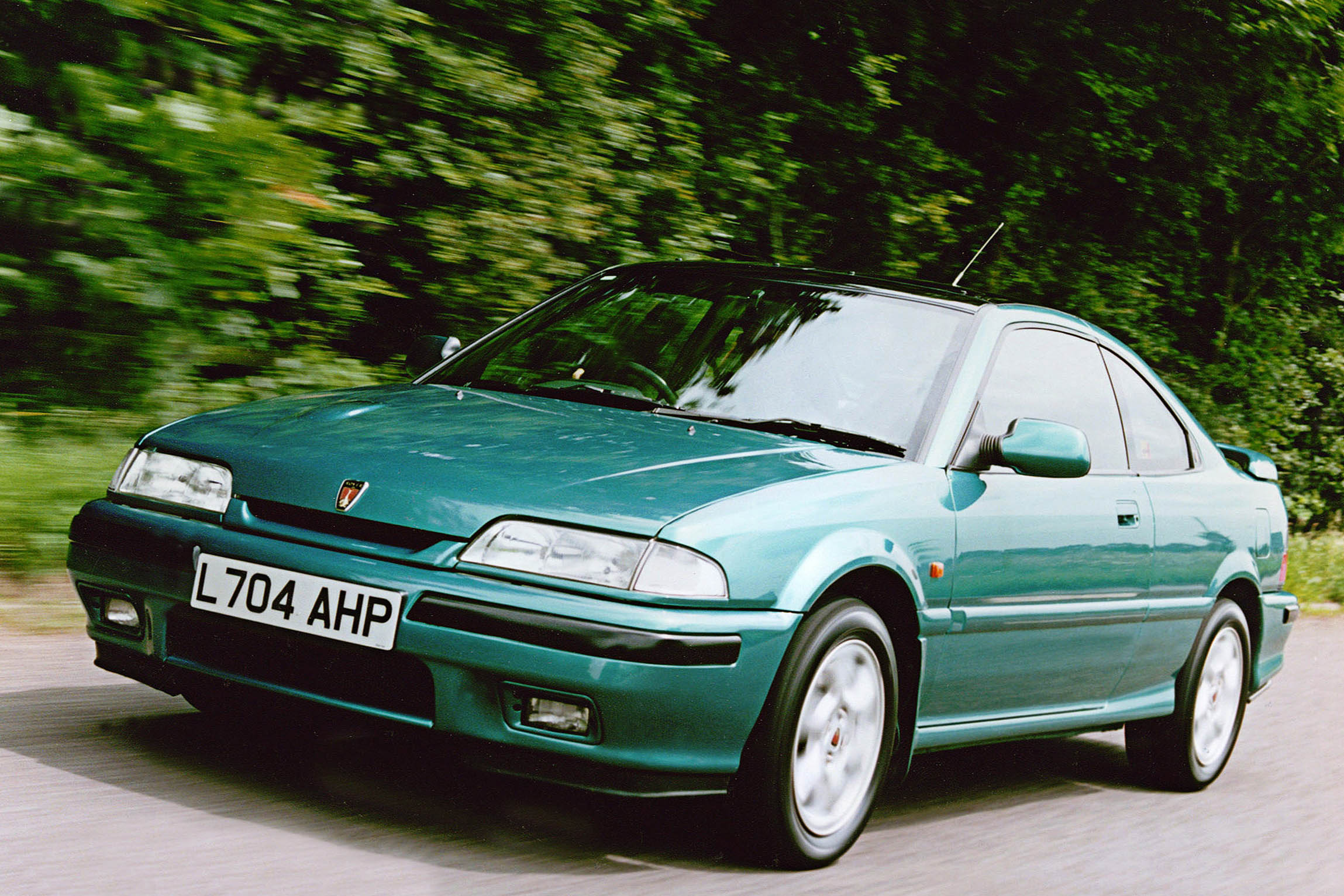 Rover 200 Coupe
The Rover Tomcat was a really interesting product built and designed by a company that truly understood the benefits of platform engineering. In coupe form the Rover 200 Coupe combined great styling, a practical glass T-bar roof, a wide range of engines. In turbocharged 197bhp 2.0-litre form it had electrifying performance. Handling wasn't up there with the much more expensive Corrado, but it could hold its own. But – and there's always a but – Rover failed to capitalise on the Tomcat's success by replacing it. The company made the best use of its 'soft tooling' and kept it in production after the 1995 Rover 200 and Rover 400 were launched, but sales soon tailed off.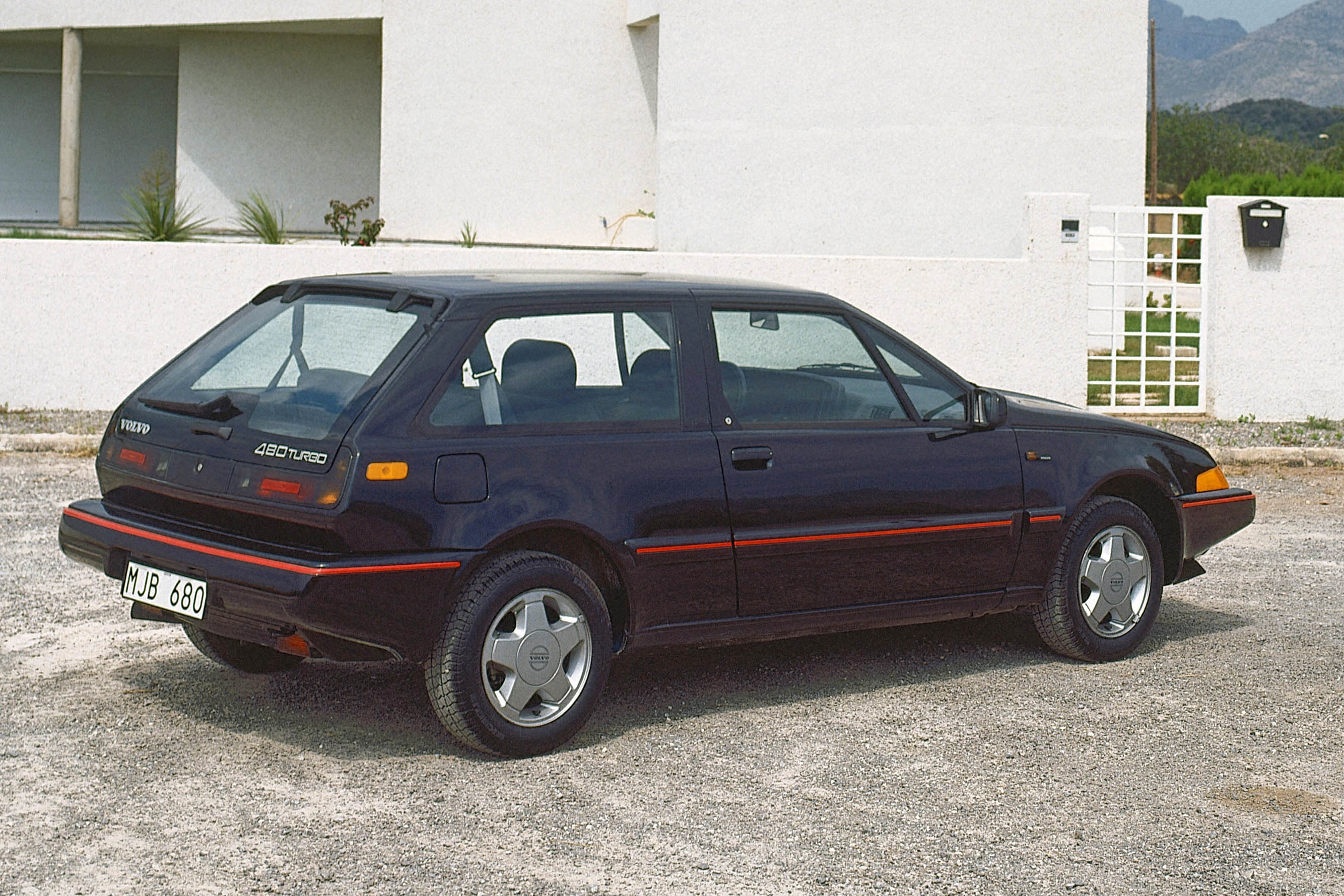 Volvo 480 ES
Volvo's first front-wheel drive car - the Volvo 480 ES - was a wonderfully retrospective thing. A sporting three-door estate that was launched in 1987, it recalled the P1800 ES, right down to its glass hatch. It would be a theme Volvo returned to with the Volvo C30. As for the 480 ES, its styling had British input from designer Stephen Harper, paving the way for a move away from the box-like Volvos that had dominated the company's output since the 1960s. The 480 ES was packed was technology and had a wonderful analogue/digital dashboard, but it hardly set the world on fire in terms of performance – it had a maximum power output of 108bhp, and a 0-60mph time of around 11 seconds.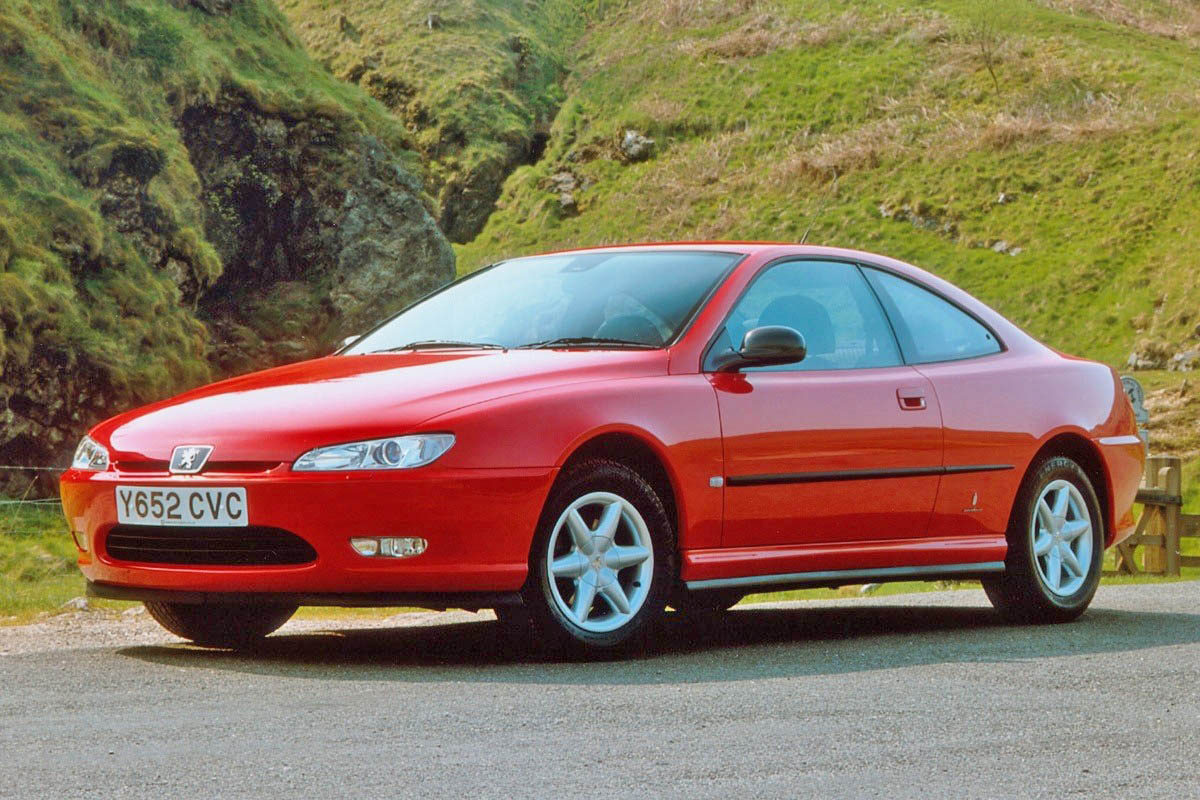 Peugeot 406 Coupe
Possibly the most beautiful Peugeot ever, today, you can pick up sorry examples of the Peugeot 406 Coupe for less than £500. And if you're brave enough to buy a bargain V6 (packing up to 210bhp) for that kind of money, you're looking at possibly the most bangs you can get for your bucks. If you spend a little more and buy a well-kept example, you'll be rewarded by a civilised, fine-handling coupé that still looks a million euros. The one to have if you love driving is the 3.0-litre V6 – especially when you know it can crack 150mph.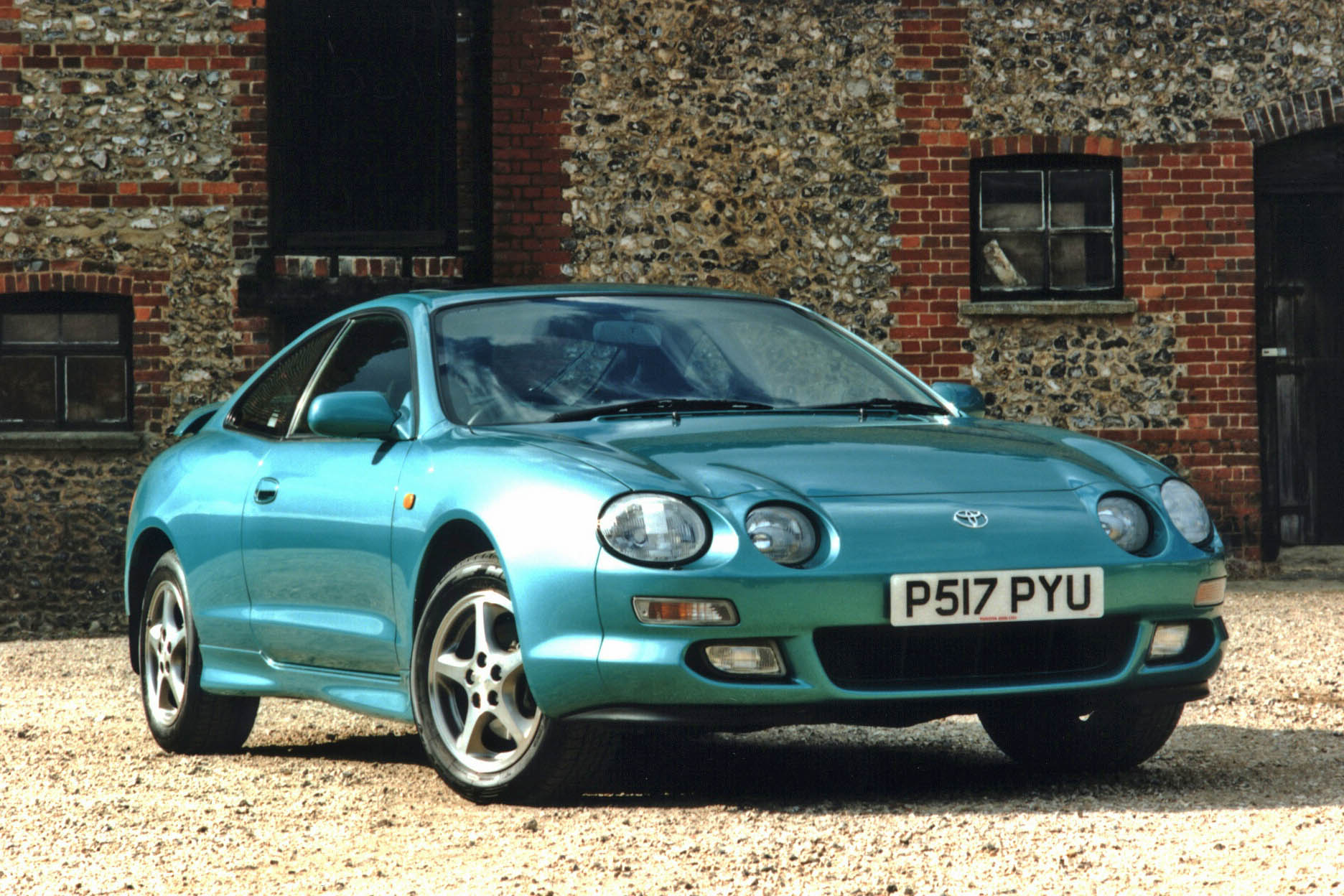 Toyota Celica
Toyota enjoyed unbroken coupé production with its long-lived and highly successful Toyota Celica line. Some were bad, but most were good – and since 1986 and the switch to front-wheel drive, the Toyota Celica was an excellent driver's car with plenty of performance, tidy road manners and that all-important legendary Toyota reliability. Although it was overshadowed by big-selling European rivals, the Toyota Celica continued to sell strongly in the UK, helped in no part by the Celica GT-Four homologation special, which packed 250bhp and four-wheel drive. Standard 1.8- and 2.0-litre models were far from slow, though.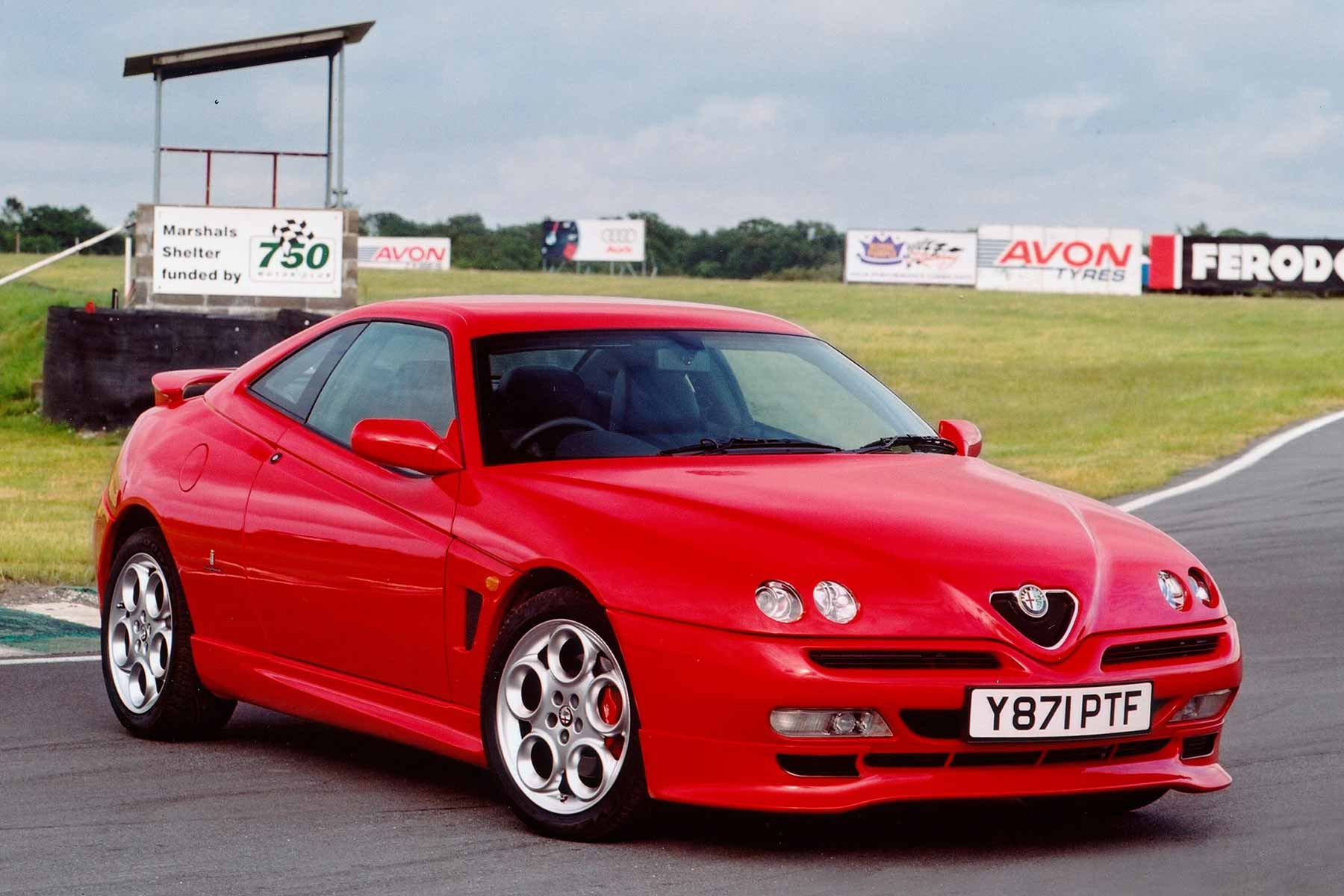 Alfa Romeo GTV
The Alfa Romeo GTV Coupé and its Spider cousin followed the Fiat Coupé onto the market, establishing the Italians as the ones to beat. The Alfa Romeo GTV was offered with Alfa's brilliant Twin Spark and Busso V6 in 3.0-litre form. All were quick and fun, although the lighter 2.0-litre car possessed the most balanced handling. Fabulous to drive and far more reliable than anyone expected, the GTV proved quite a hit – and many examples came across to the UK. Until a couple of years ago they were plentiful, but numbers are thinning rapidly, with many having been lost for good as a result of low values and high cost of repairs. 3.0-litre Alfa Romeo GTVs with the right suspension modifications are thing of real joy – but buy wisely.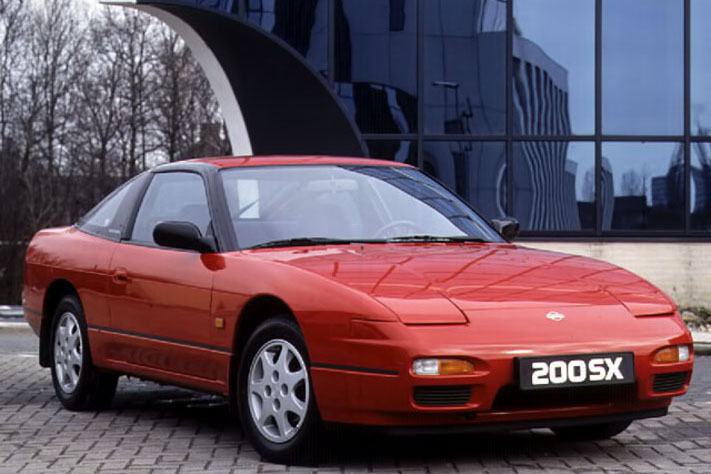 Nissan 200SX
Like the Nissan Silvia it replaced, the Nissan 200SX had plenty of rear-wheel drive turbocharged power (167bhp), but the 1989 car was so much quicker – now sprinting from 0-60mph in under seven seconds and going on to a maximum speed of 140mph. It was blessed with fun rear-wheel drive handling and plenty of turbocharged performance making it something of an old-school player. The car sold well, and lasted a mere five years in the UK before being replaced by the S14 Nissan Sylvia (also known as the 200SX in the UK). Rust was an early killer and as a consequence, it ended up being one of the first '90s coupés to dip below £1000. Numbers soon thinned, so finding a nice unmodified one today is quite difficult.
More classic car guides