Best classic Alfa Romeos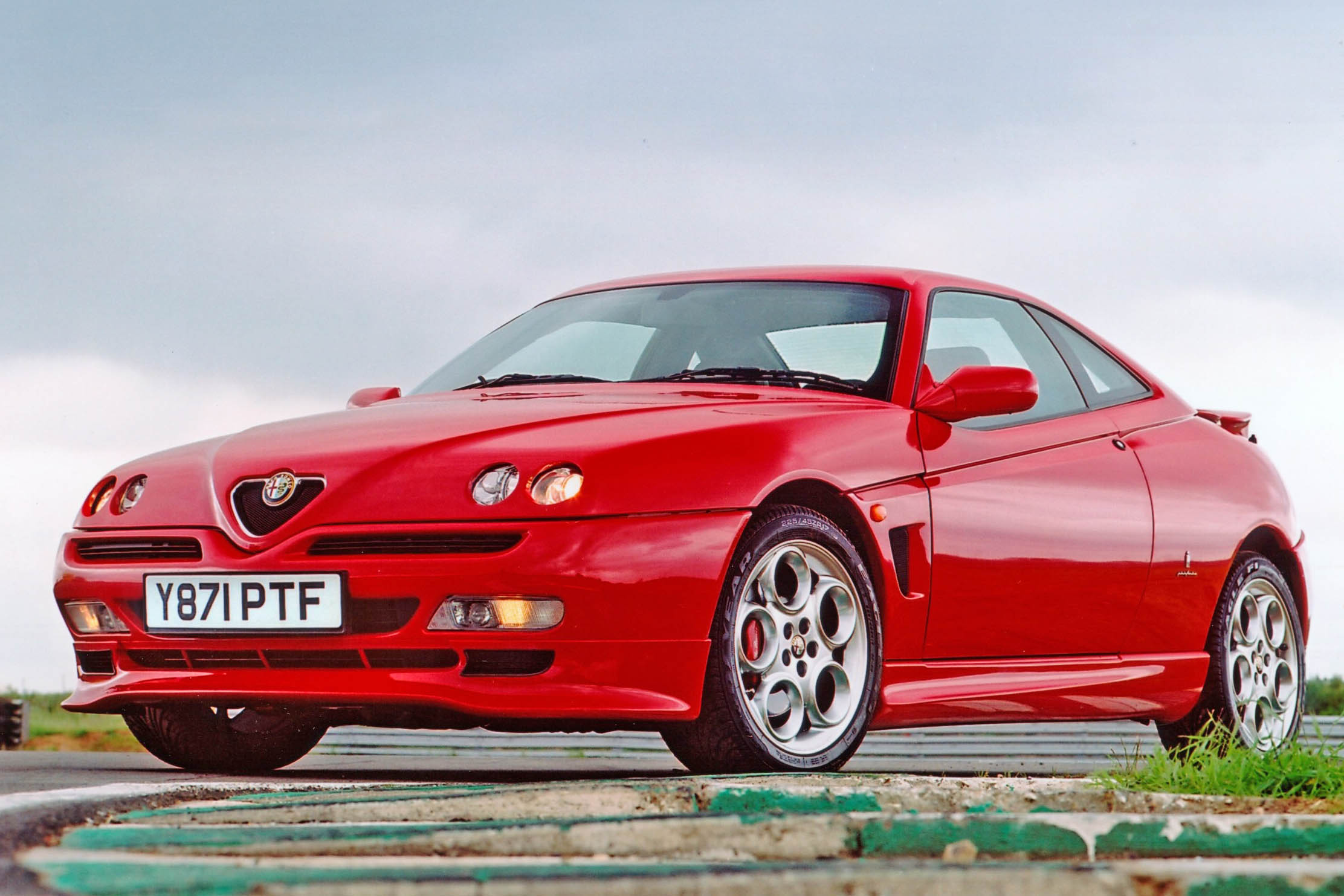 Alfa Romeo has endured a rollercoaster ride of fortunes over the last forty years, lurching from one financial crisis to another and producing a range of compromised designs in the process.
And yet, despite not being the best in their class in many cases, Alfas have always appealed to keen drivers and individualists alike.
There's a saying that you're not a proper petrolhead unless you've owned at least one Alfa Romeo. But what's the solution if your funds are limited – with as little as £500 (or perhaps as much as £5000) to spend? Fear not, because we've got ten great buys lined up here.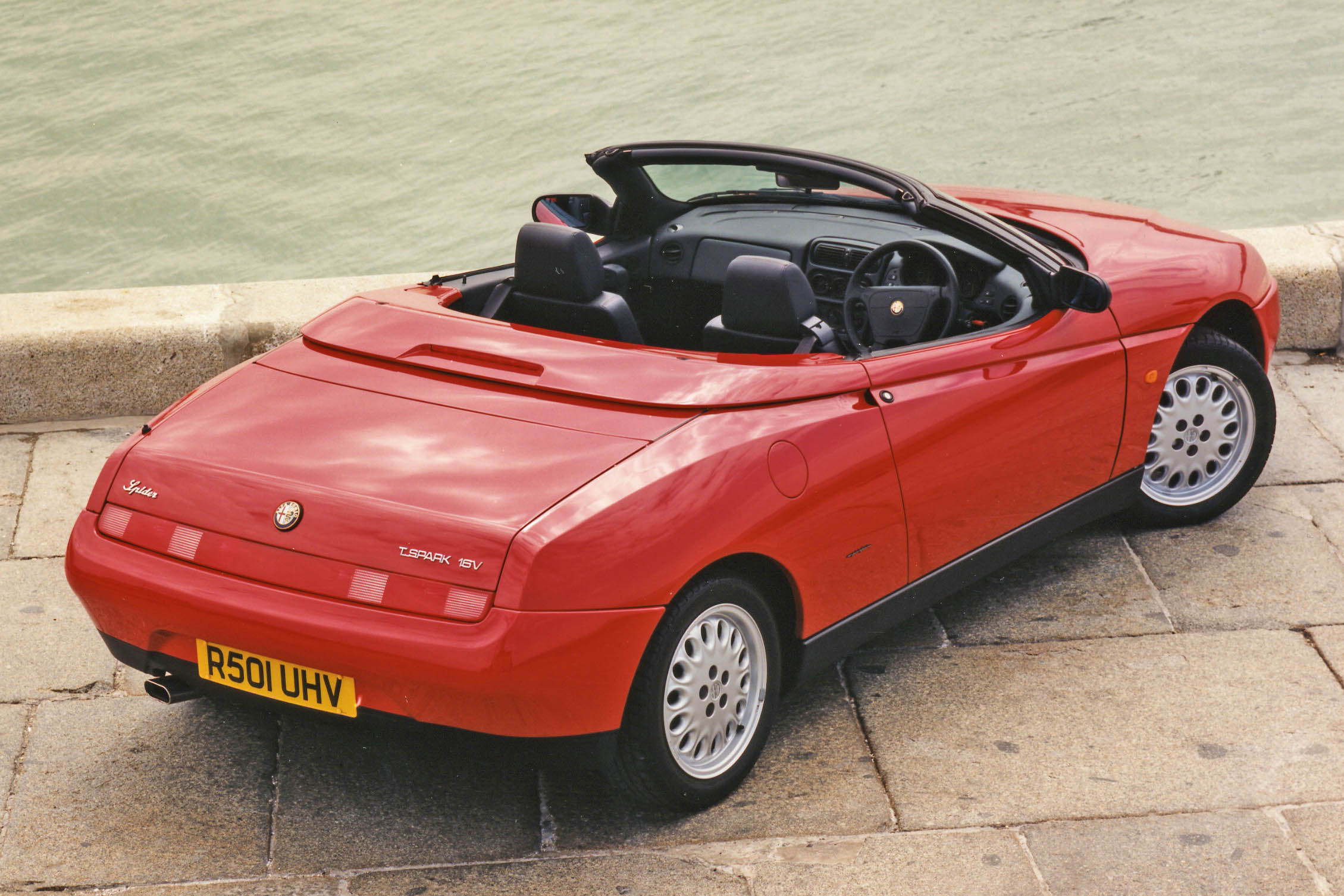 Alfa Romeo Spider
With values of the original Alfa Romeo Spider having increased dramatically in recent years, it falls to the front-wheel drive Alfa Romeo Spider of 1995-2006 (known as the 916-series) to offer the best value – and some serious temptation for fans of modern-classic Italian sportsters. Effectively a roadster version of the same-era GTV coupe, the Spider was available with either four-cylinder Twin Spark or 3.0-litre (later 3.2) V6 power, each engine offering great performance and a superb soundtrack. And you needn't pay a fortune for the privilege, with MoT'd Spiders available from £1500 or less – although £3000-5000 will secure a smart, low-mileage early car.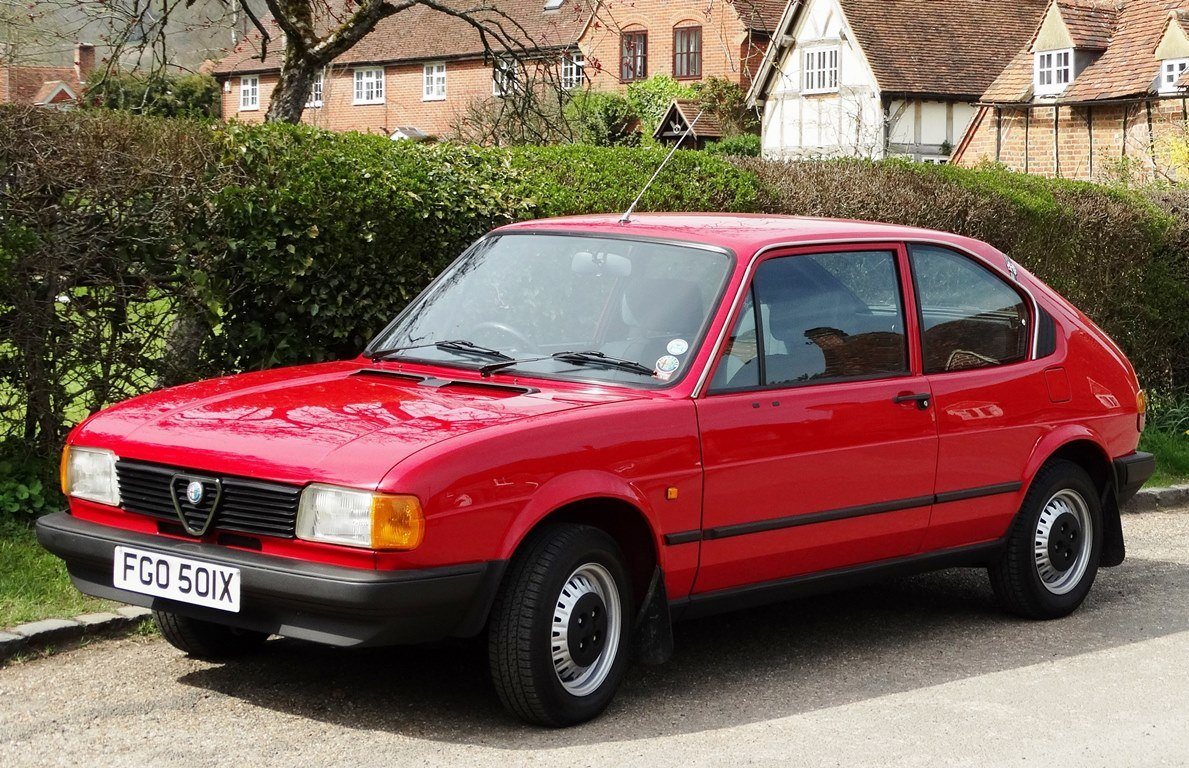 Alfa Romeo Alfasud
The new-for-1972 Alfasud was a significant arrival, for this was Alfa Romeo's first front-wheel drive offering – and its most affordable car ever. Finally there was an Alfa Romeo within the financial grasp of the masses... but this was no ordinary machine. Think of the Alfasud as Alfa's equivalent of the Mini Cooper (thanks to its tenacious handling) and you'll get the idea. Then there's its throaty (1.2- to 1.5-litre) flat-four engine, its eager nature and its all-round fun appeal. Yes, it's rust-prone but £5000 or so will buy a very solid Alfa Romeo Alfasud, or you can spend twice that amount on a minter.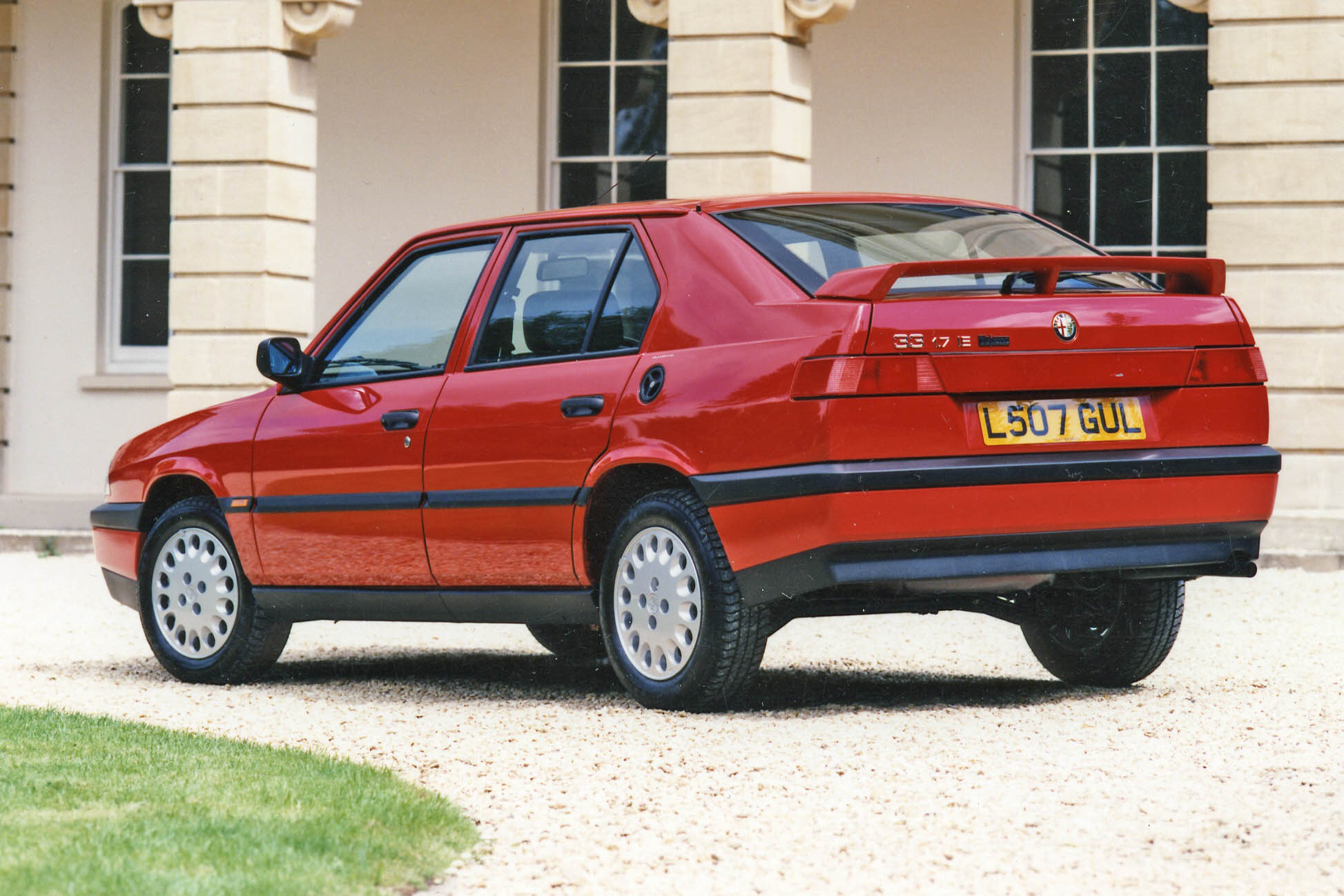 Alfa Romeo 33
Replacing such an icon as the Alfasud was never going to be easy, but that was the task of the 1983-95 Alfa 33 – featuring essentially the same Boxer-layout engines that eventually stretched from the entry-level 1.3 through to a new 1.7-litre flagship. The Alfa Romeo 33 was a distinctive looking five-door design with decent handling and good performance, but it was always overshadowed by GTi-type hot hatches in the UK. That's good news now though, as just £2500-4000 buys an Alfa 33 in good to excellent condition – a car that's sure to both entertain and turn a few heads.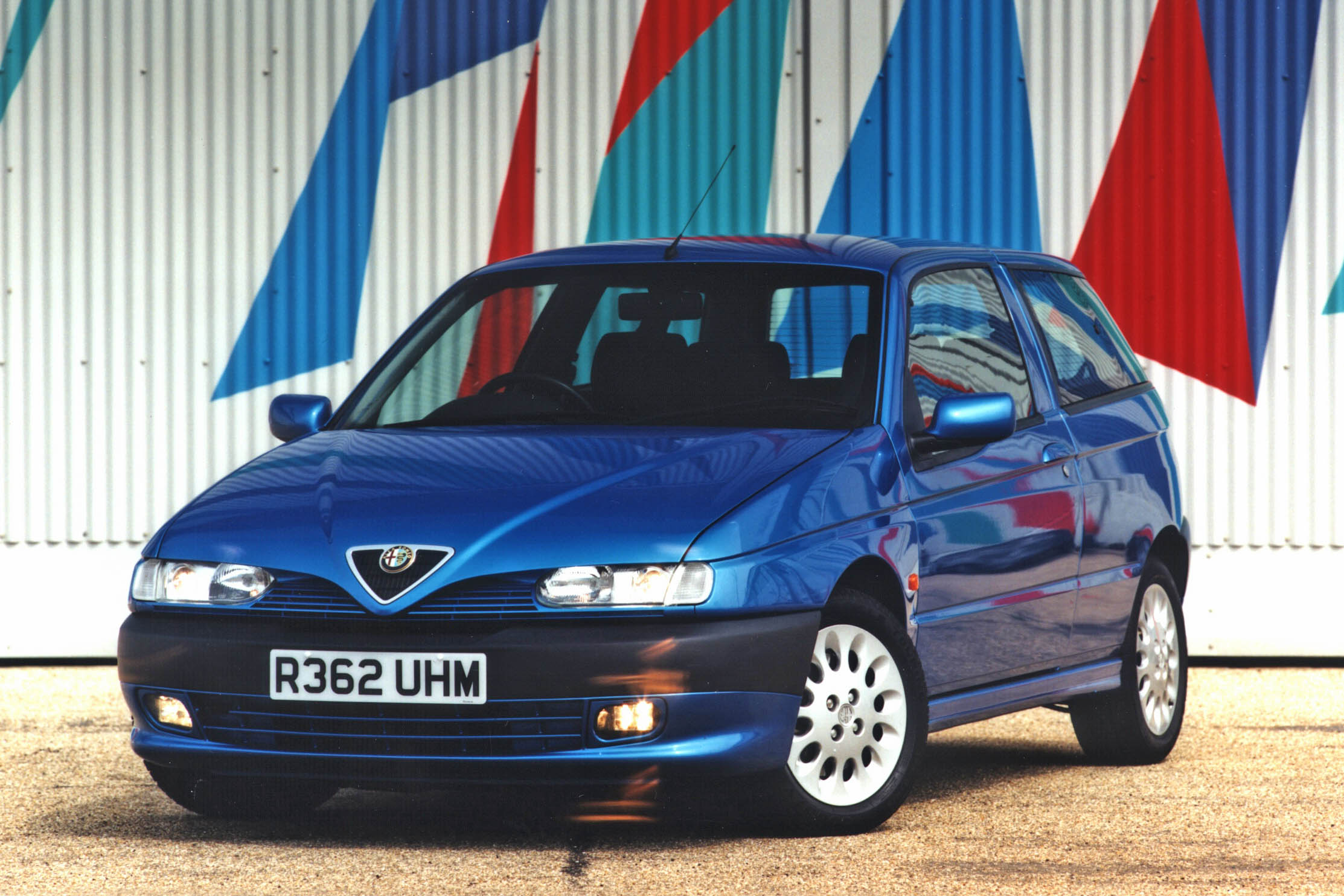 Alfa Romeo 145
Launched in 1995, the Alfa Romeo 145 arrived to replace the ageing Alfa 33 and did reasonably well for itself, surviving through to 2000 and bringing some individuality to the 'Golf class'. The Alfa Romeo 145's three-door styling was sharp and attractive, with an upright tailgate and distinctive profile. But the best news of all was what lay under the bonnet, with a choice of charismatic flat-four engines or the flagship 2.0-litre Twin Spark – the latter pushing out 150bhp. Prices vary from as little as £1000 for a high-miler to £3000-plus for a low-mileage gem, making this a top-value choice.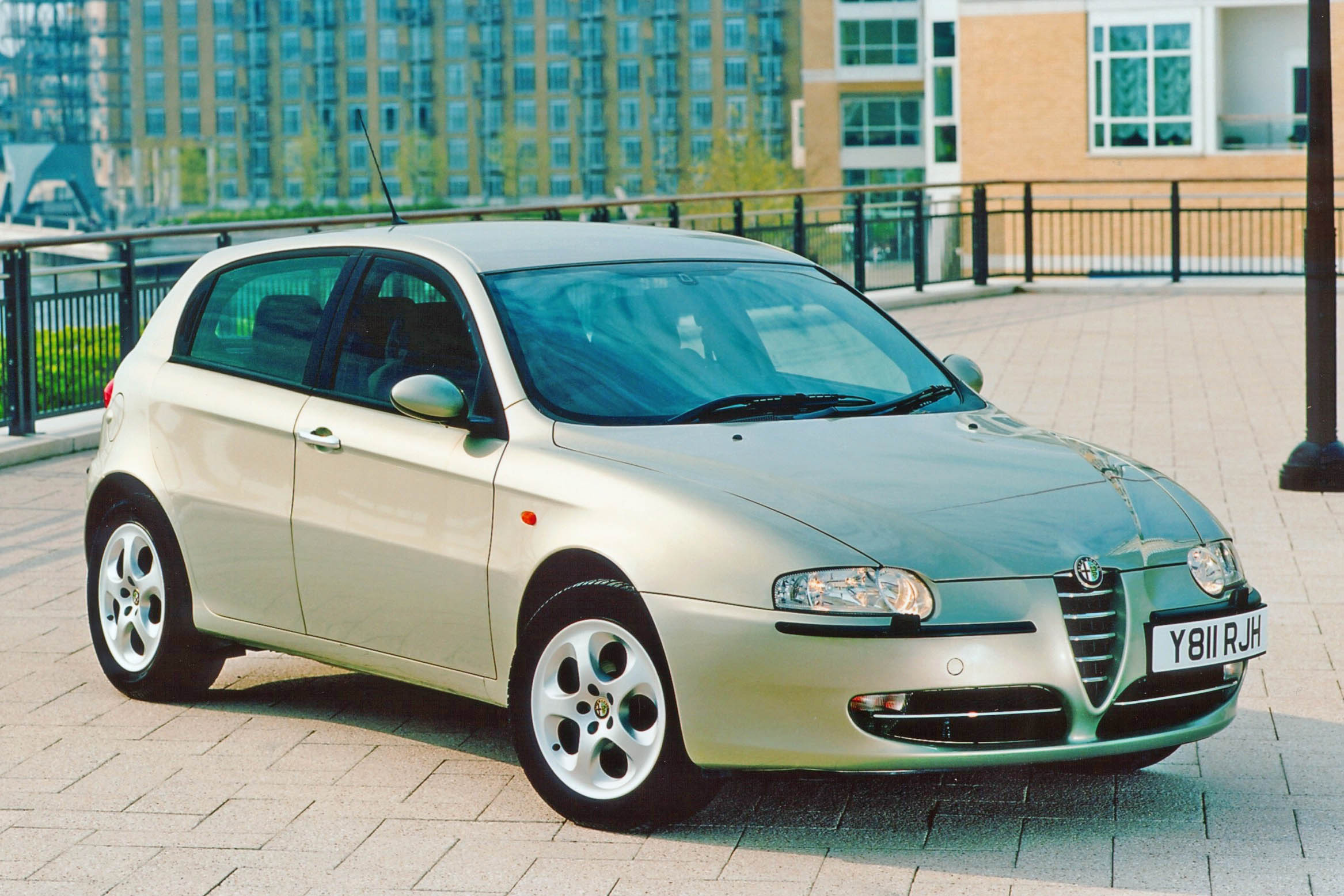 Alfa Romeo 147
Effectively replacing the Alfa 145 (and its five-door cousin, the Alfa 146) in 2000 was the logically-badged Alfa Romeo 147, a model that went on to enjoy a career lasting almost a decade. This cleanly-styled three- and five-door range was offered with 1.6/2.0-litre Twin Spark power, or even a 1.9-litre turbo-diesel – which means there's an Alfa Romeo 147 to suit anyone otherwise toying with the idea of an ageing Volkswagen Golf. This much-underrated hatch offers sensational value now, with prices starting from as little as £500 for an MoT'd but scruffy car, rising to £5000-plus for an excellent late-model example.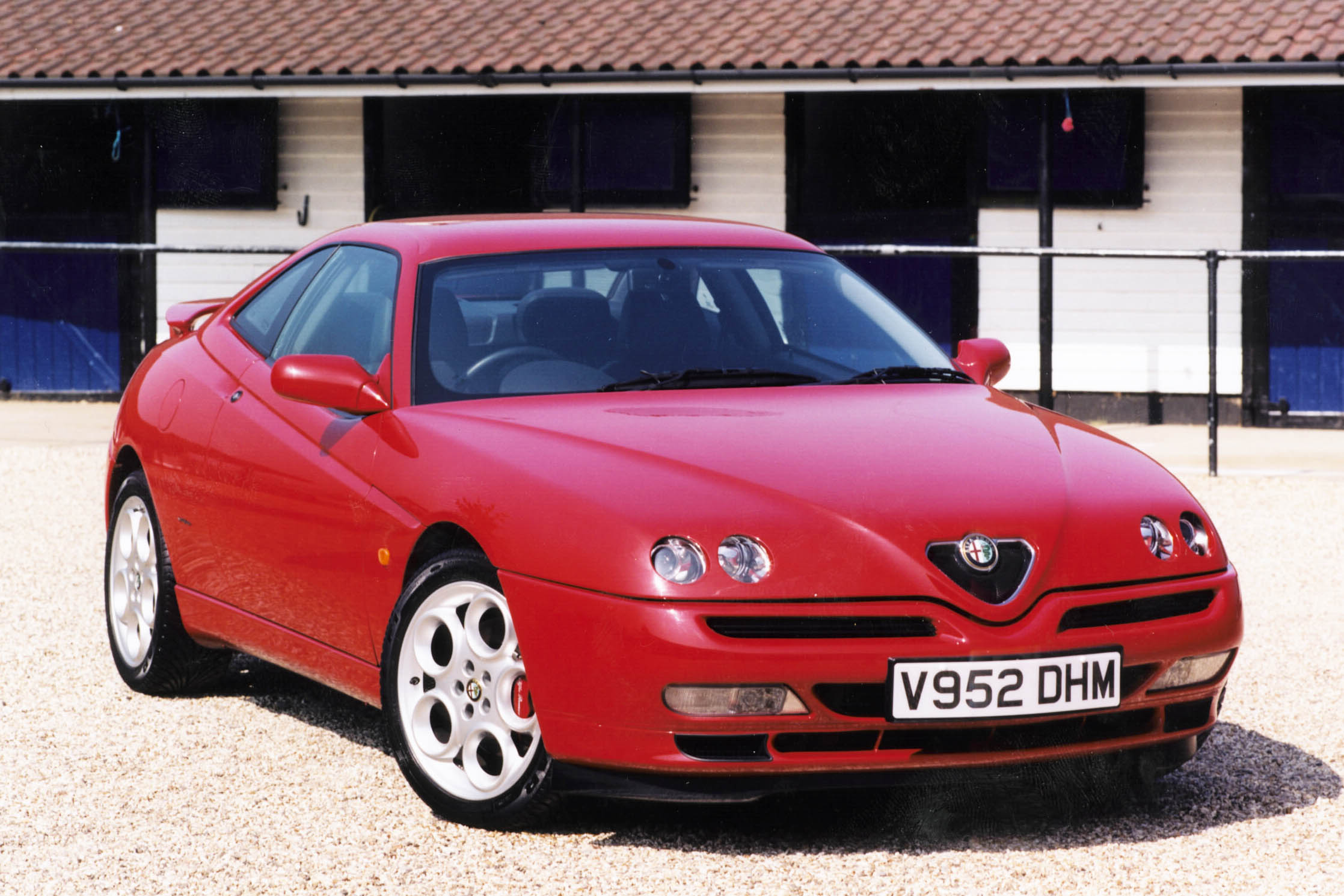 Alfa Romeo GTV
Essentially a coupe version of the '916' Spider featured earlier, the Alfa Romeo GTV enjoyed a decade-long career and nowadays caters for most budgets – which means that early, high-mileage cars can be picked up for less than £1000. Spend £2500-plus, however, and you should find a very well-maintained Alfa Romeo GTV in excellent order, with a choice of 2.0-litre Twin Spark or 3.0 V6 powerplants. Combine head-turning styling with the aural delights of a thoroughbred engine and all the performance you'd expect from an Alfa, and you have one of today's most tempting classic coupes. What's not to like?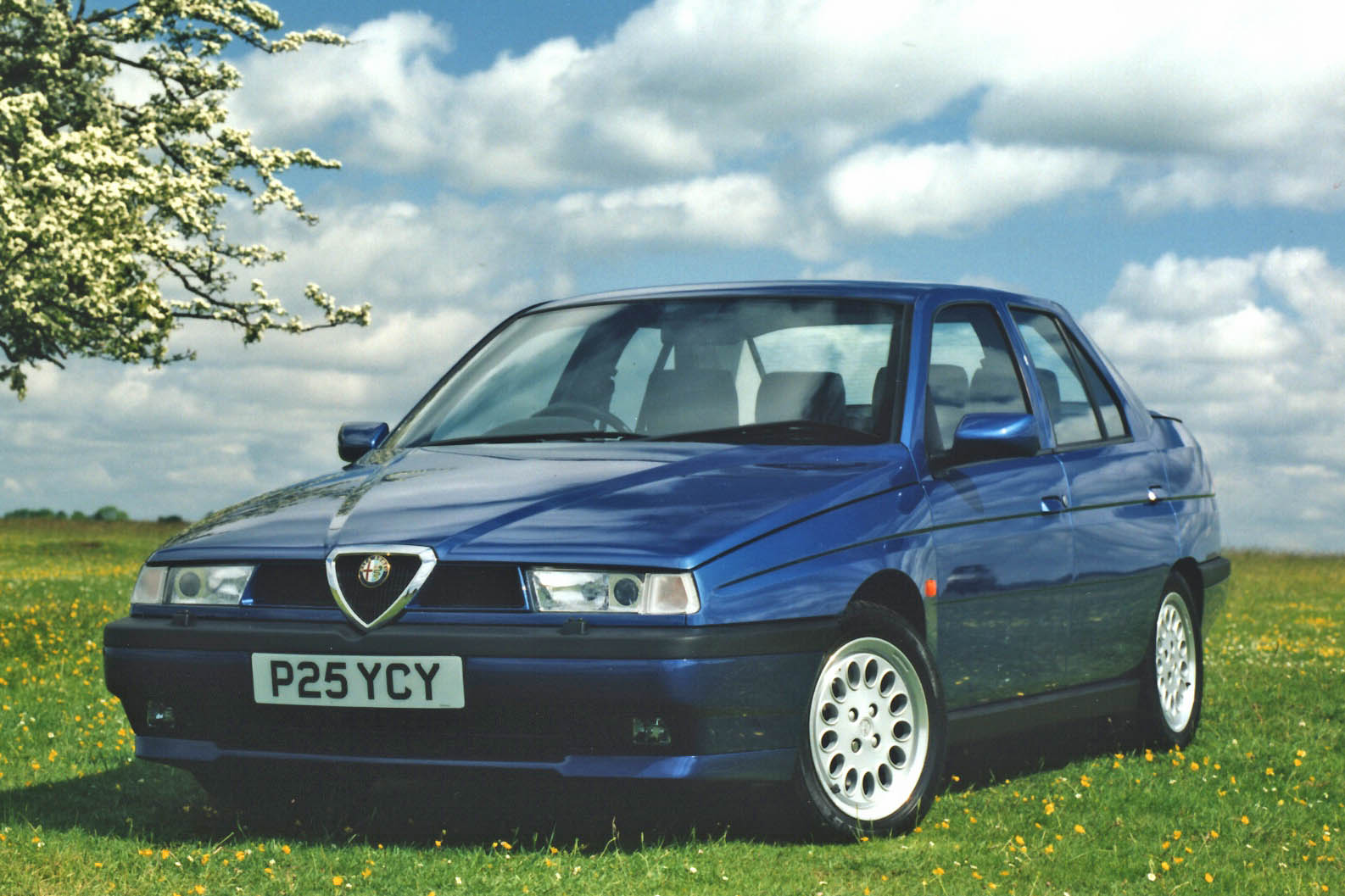 Alfa Romeo 155
With values of the Alfa Romeo 75 on the increase, it falls to its front-drive successor – the Alfa Romeo 155 – to offer superior value. Launched in 1992, this oddball but likeable BMW 3 Series rival provided a terrific choice of engines, an Italian-style driving experience, decent handling and the kind of charisma that was alien to German car makers. And now? Survivors aren't an everyday sight, but a decent 1.8-litre Alfa 155 can be bought from around £2-3000 in good, well-maintained condition. But our personal favourite has to be the Alfa Romeo 155 V6, featuring the power (166bhp), performance (131mph) and sounds that every V6 Alfa is known for.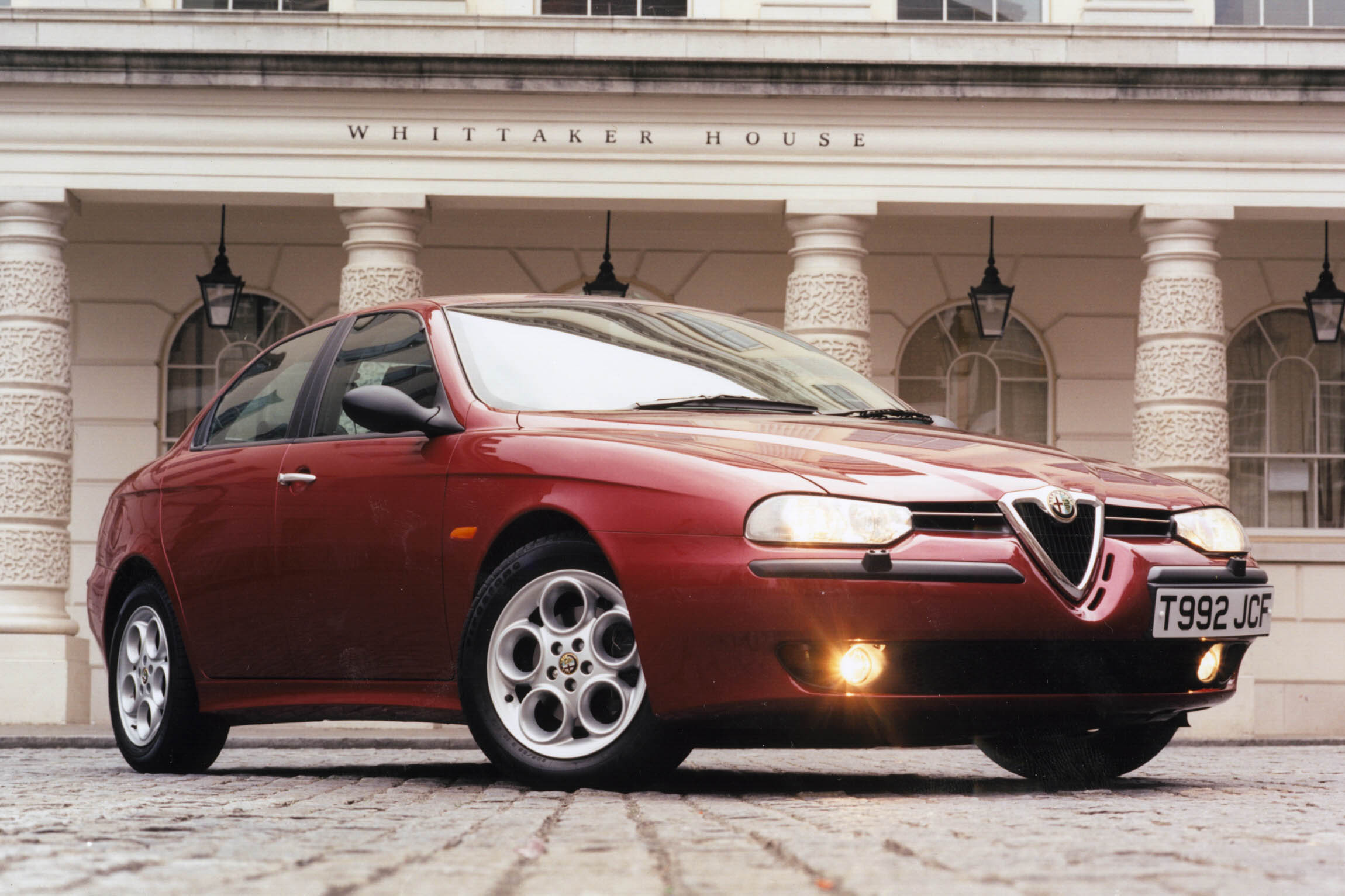 Alfa Romeo 156
Proof that Alfa Romeo really could design a car capable of taking on the BMW 3 Series arrived via the 1996 Alfa Romeo 156, a stunningly handsome saloon with perfect proportions and a refreshing lack of clutter. Even the subsequent five-door estate – badged as the Alfa 156 Sportwagon – continued the good-looking theme, while build quality was also improved over previous models. Buyers could choose from the familiar TS/V6 petrol engine ranges (plus turbo-diesels), while those wanting the ultimate Q-car were offered the now rare Alfa Romeo 156 3.2-litre GTA. Prices of regular Alfa 156s start from just £500 for a high-mileage saloon, rising to £3000 for a superb late-model 156 Sportwagon.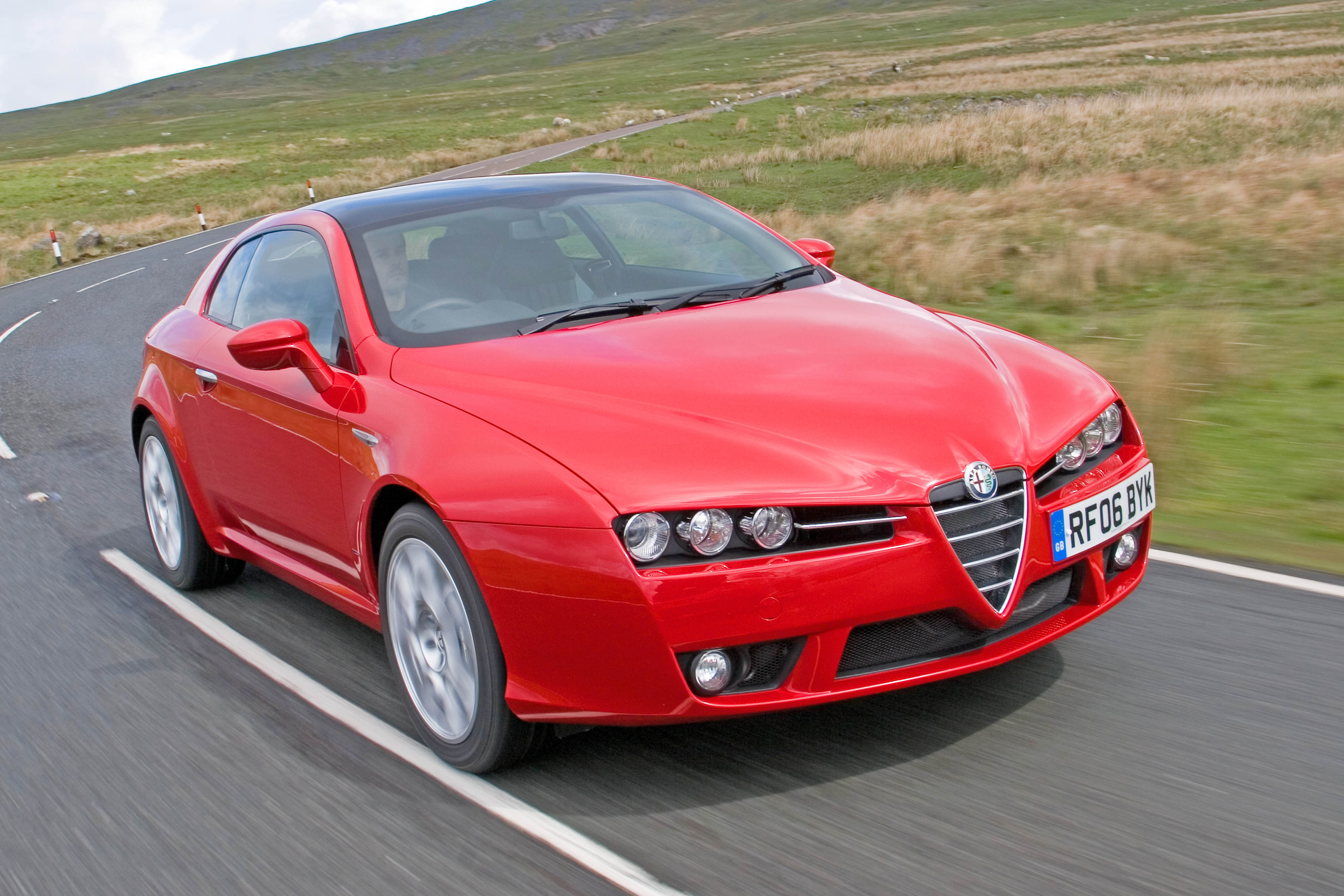 Alfa Romeo Brera
Do you like the idea of a more modern classic? Then the Alfa Romeo Brera coupe and Spider roadster of 2005 and 2006 respectively could be the answer. Both models were killed off by 2010, after global sales of just 22,000 Alfa Breras and 12,500 Spiders – and that gives this Alfa pairing some rarity appeal considering their relative youth, almost guaranteeing them future classic status. Which one you choose will depend on your priorities (hardtop, soft-top, petrol, diesel – take your pick). But with prices starting at less than £4000 for an Alfa Romeo Brera in good condition, it's easy to see the appeal.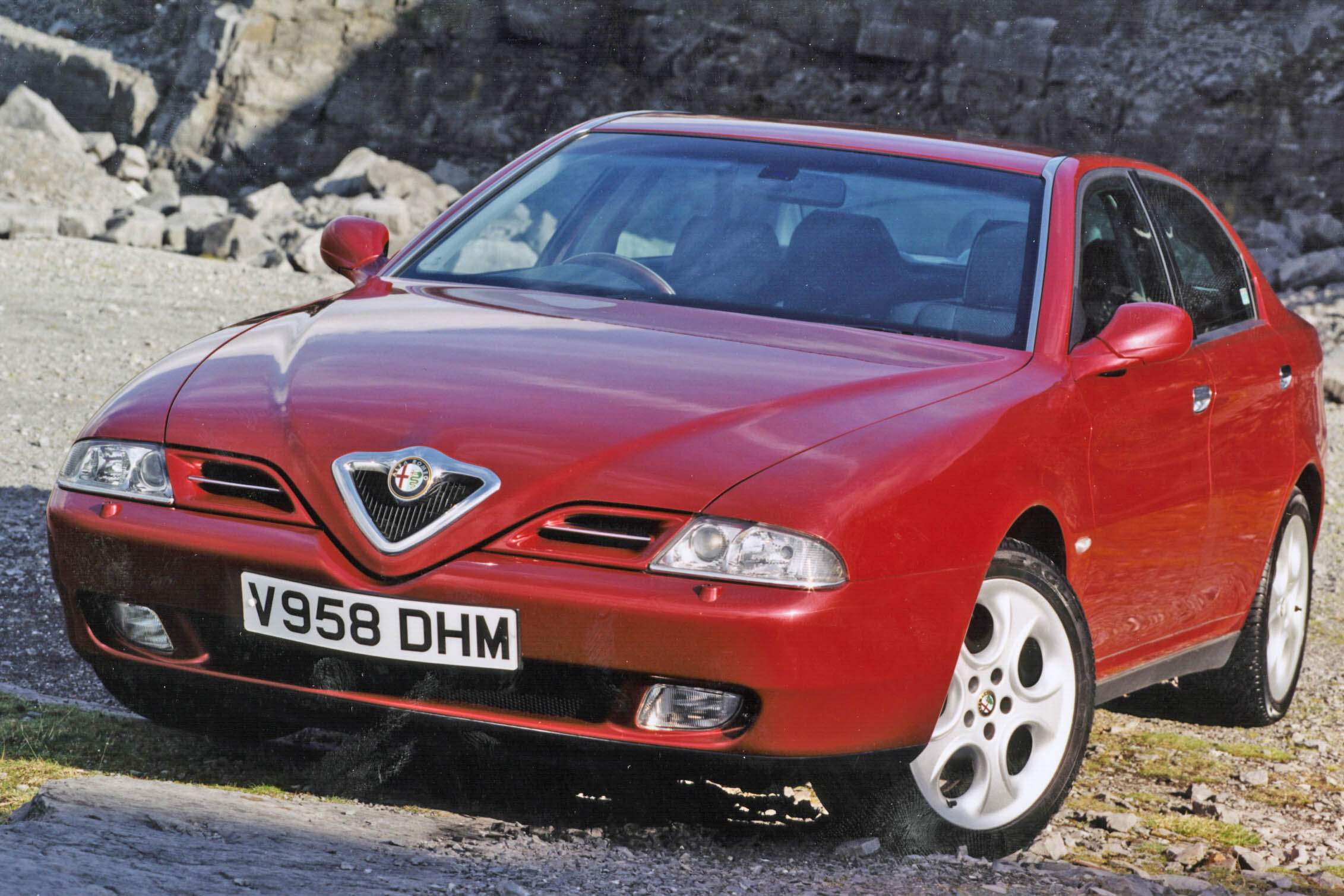 Alfa Romeo 166
Replacing the square-lined Alfa Romeo 164 executive saloon in 1998 was Alfa Romeo's new 166, a quirky looking offering aimed at buyers who found the idea of a BMW 5 Series or Mercedes E-Class simply too predictable. Not everyone admired the Alfa Romeo 166's droopy-looking front end but at least it stood out from the crowd. And with 2.0-litre Twin Spark and 2.5/3.0-litre V6 engines on offer, this well-equipped front-drive model offered a decent driving experience. UK sales were sluggish and the Alfa Romeo 166 is a rare sight, yet you can still spend as little as £1000 on one – with even the best examples rarely topping £4000.
More classic car guides