Best British V8s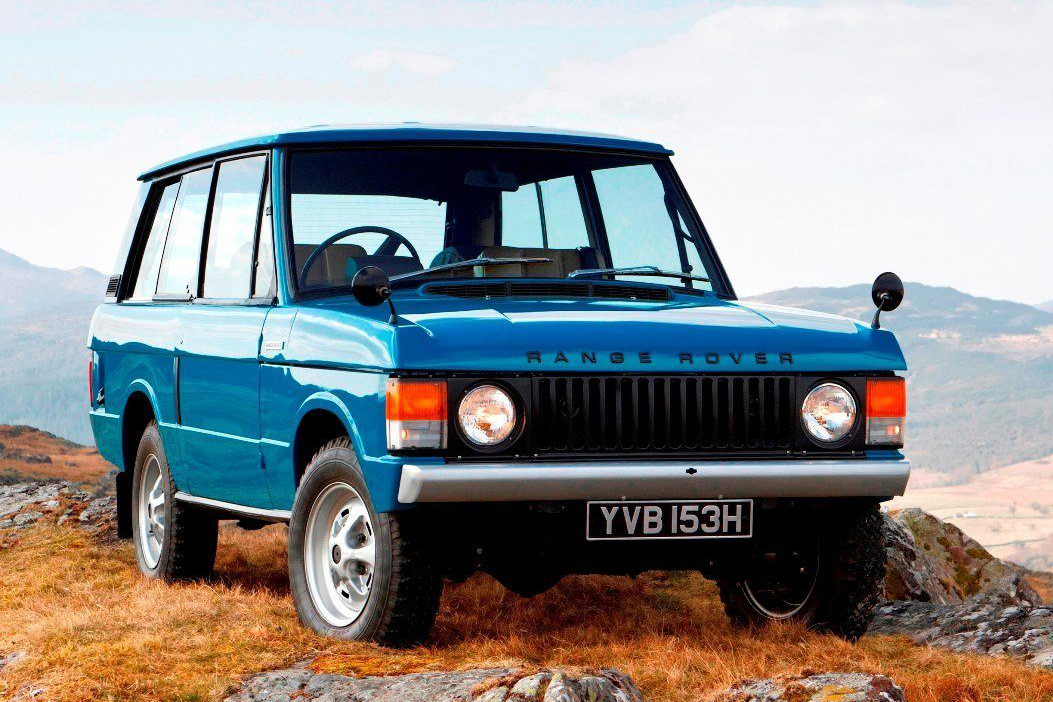 The British motor industry has for decades dabbled with the glories of the iconic V8. 
Enthusiasts everywhere have revelled in what is arguably the greatest engine configuration of all time.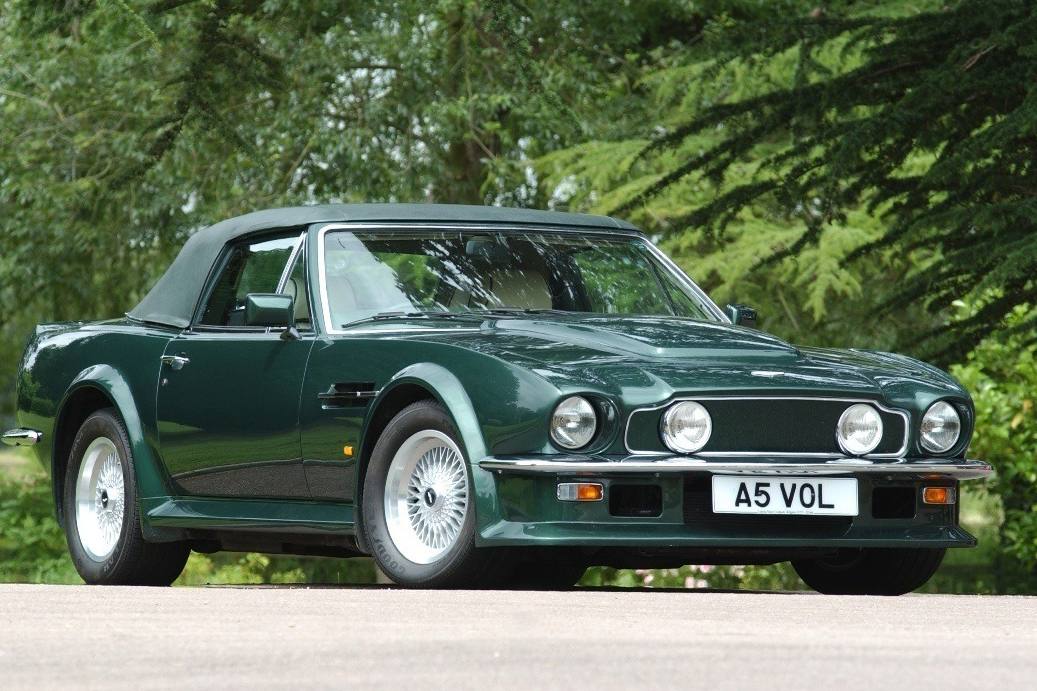 Aston Martin V8 Vantage
Closely related to the V8-engined DBS was the new Aston Martin V8 of 1972; but it was five years later that this brutal piece of British metal grew extra muscle via the launch of the V8 Vantage. Aston's mighty 5.3-litre V8 now had high-performance camshafts, bigger inlet valves and heftier carburettors for even more grunt.
The result was an output of 375bhp (increased to 400-plus by 1986), endowing the Vantage with a 170mph top speed. Coupe and convertible (Volante) versions would be offered, with just 534 built during twelve years of Vantage production.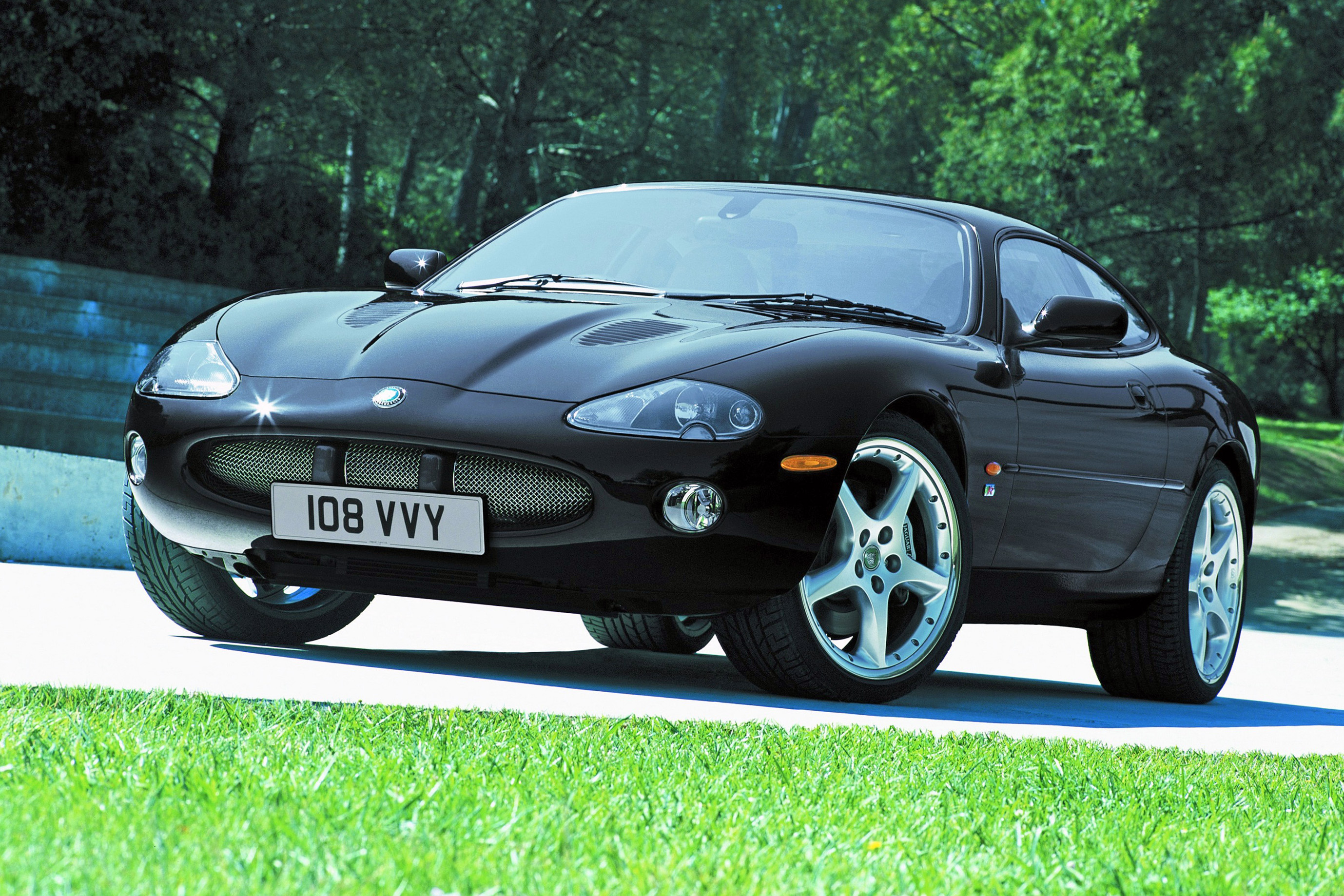 Jaguar XK8/XKR
Launched in 1996 as a replacement for the classic XJS, the XK8 was a superb looking coupe, with hints of E-Type all wrapped up in a contemporary and sportingly stylish bodyshell. A convertible version soon followed, each model featuring Jaguar's brand new (AJ-V8) 4.0-litre engine, with an impressive 290bhp on tap.
The XK range was boosted to a whopping 370bhp within just a year with the arrival of the supercharged XKR, while 4.2-litre versions of the XK8 and XKR (offering 300-400bhp respectively) replaced the originals in 2002. This first-generation XK remained in production through to 2006.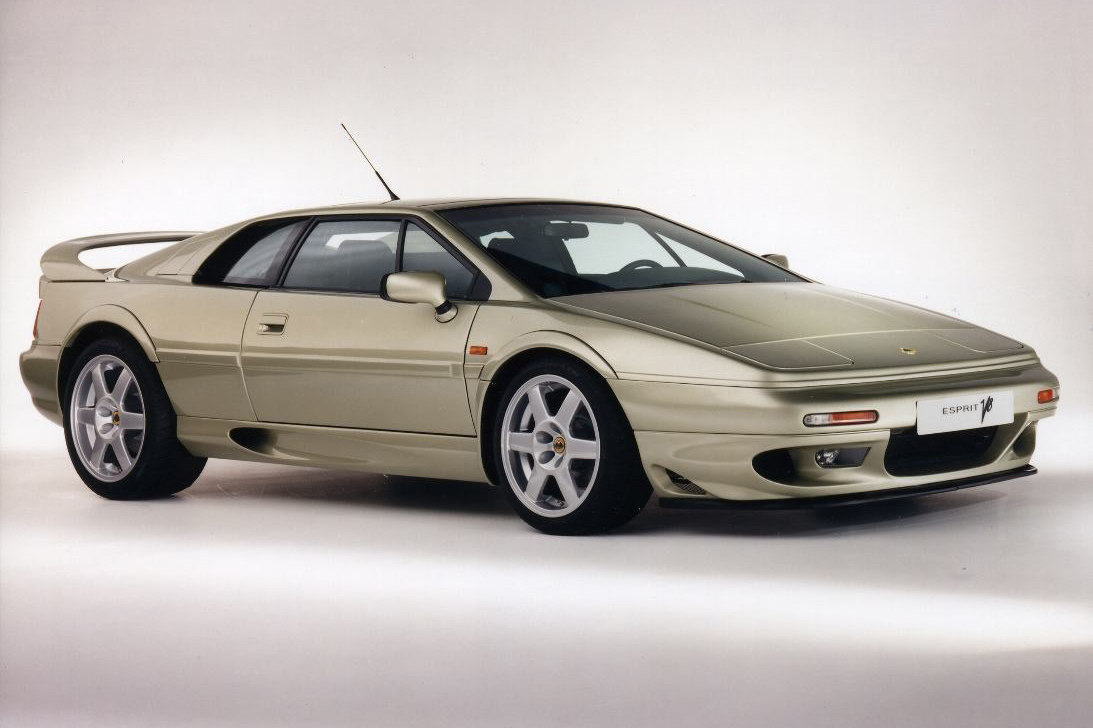 Lotus Esprit V8
The headline-grabbing Lotus Esprit had been saddled with four-cylinder power since the launch of the original version way back in 1976; but twenty years later this was finally addressed when the fourth-generation model (which had already been on sale since 1993 in four-cylinder guise) was given the V8 engine it had always deserved.  
The powerplant was Lotus' new in-house design, a 3.5-litre all-alloy unit developing a mighty 350bhp via its twin Garrett turbochargers. Performance was huge, with a top speed of 170-plus and 0-60 in around 4.2 seconds. The final cars were produced as recently as 2004.
MGB GT V8
The first V8-engined MGBs were converted by MG specialist Ken Costello, but British Leyland understandably wanted a slice of the action. The official MGB GT V8 arrived in 1973, using the standard GT's bodyshell but with the V8 power (137bhp) it had always deserved thanks to the fitment of Rover's ubiquitous 3.5-litre powerplant.
Just 2,591 GT V8s were built during its three-year career, not helped by the global energy crisis and the soaring cost of petrol at the time of its launch. A V8-engined MG would reappear in 1992, however, with the launch of the short-lived RV8.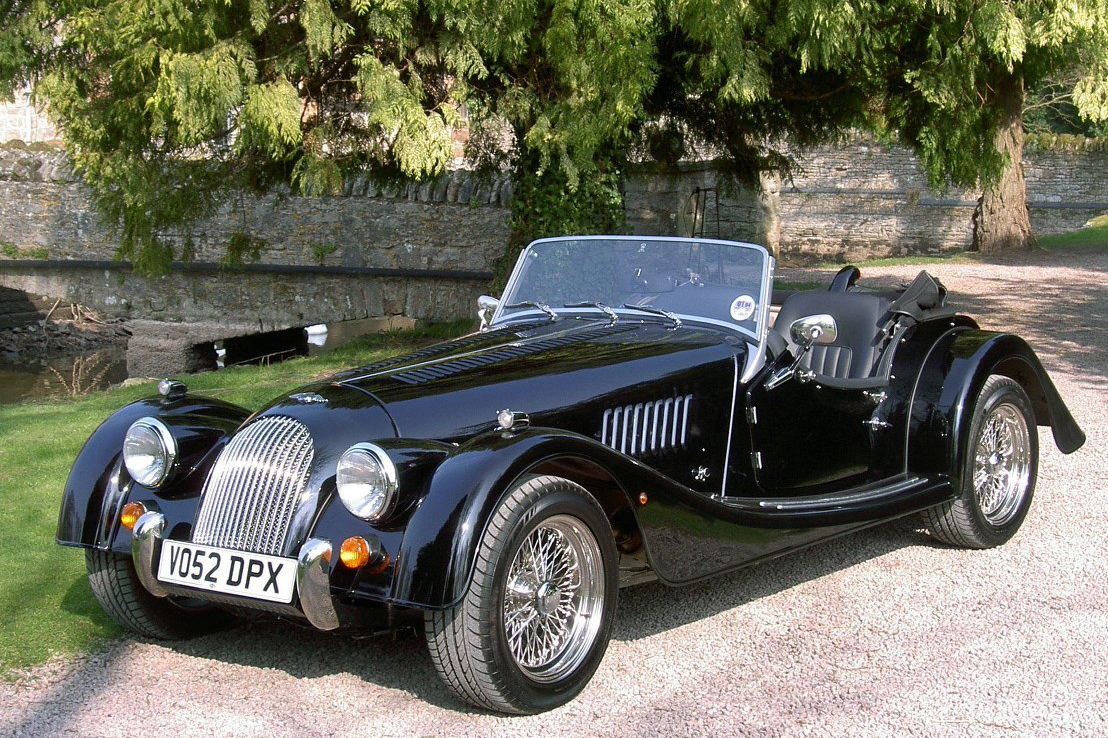 Morgan Plus 8
Using ex-Rover 3.5-litre V8 power was the 1968-on Morgan Plus 8, which (despite appearances) was developed steadily throughout its long career. Fuel-injection became standard in 1984; power was boosted to 190bhp in '87; and in 1990 the engine size was increased to 3.9 litres, giving 0-60mph in a neck-jarring 5.4 seconds.
By the late '90s you could even order a new Plus 8 with 4.6-litre power, which meant the kind of acceleration that made breathing nigh on impossible with the hood down. Production finally ceased in 2003, the Plus 8's 35th anniversary year.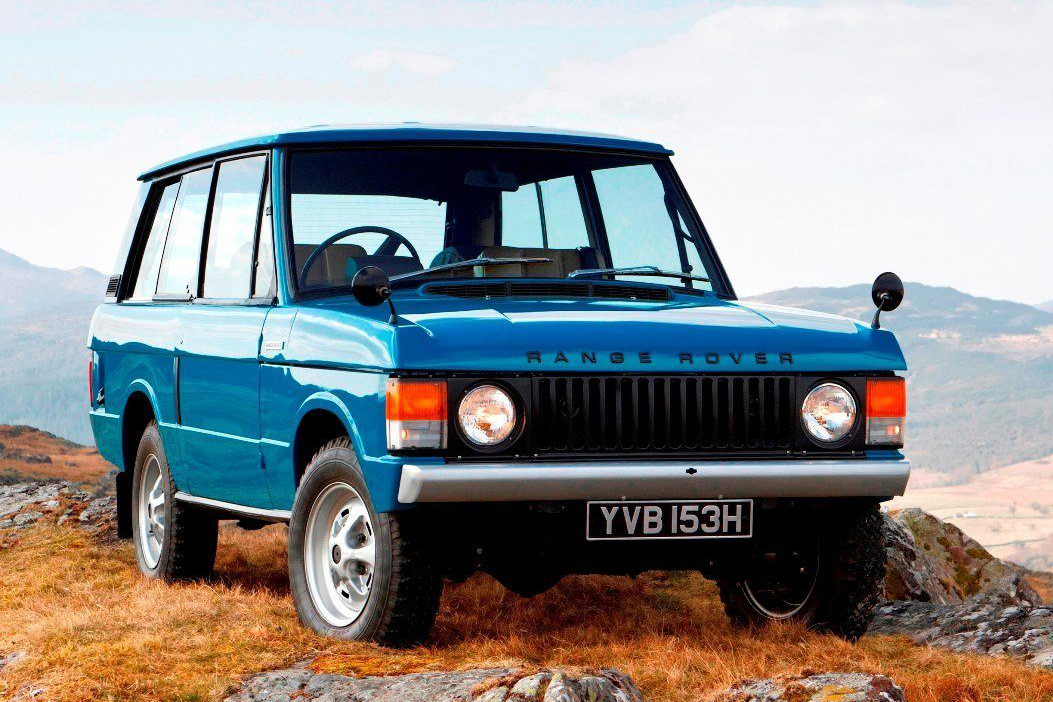 Range Rover
The launch of a truly upmarket Land Rover didn't occur until 1970, when the 3.5-litre Range Rover arrived. Despite its hefty £1998 list price, it proved to be an instant hit and went on to enjoy a 26-year career.
The Range Rover really came of age with the launch of four-door models in 1981, plus the 'In Vogue' edition that led to 'Vogue' becoming a permanent fixture in the line-up. Thanks to on-going development, the very last original-shape Range Rover – by then sold as the 'Classic' – didn't roll off the line until 1996, after total sales of 317,615.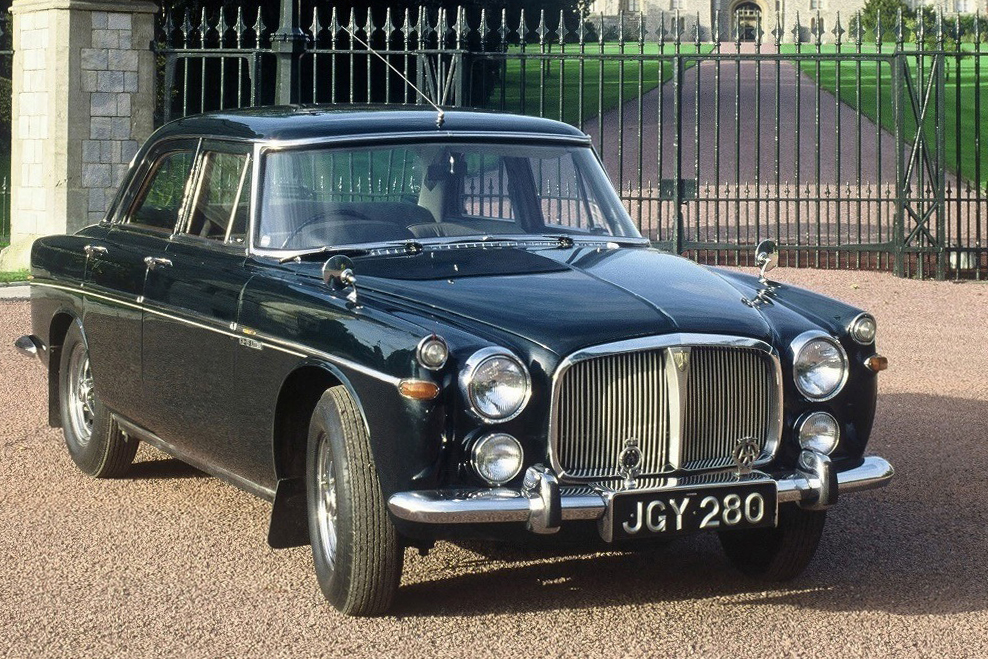 Rover P5B
Launched with a straight-six powerplant, Rover's majestic P5 went through various updates during its long career, the biggest change occurring in 1967 with the launch of the P5B – complete with Rover's latest 3528cc engine. This ex-Buick V8 pushed out a healthy 151bhp, dramatically improving the P5's performance and cruising ability.
The P5's looks were also brought up to date with the launch of the P5B, thanks to new badging and trendy Rostyle wheels as standard. Both the P5 and P5B offered saloon and coupe derivatives, the latter featuring a lower roofline that dramatically altered its stance.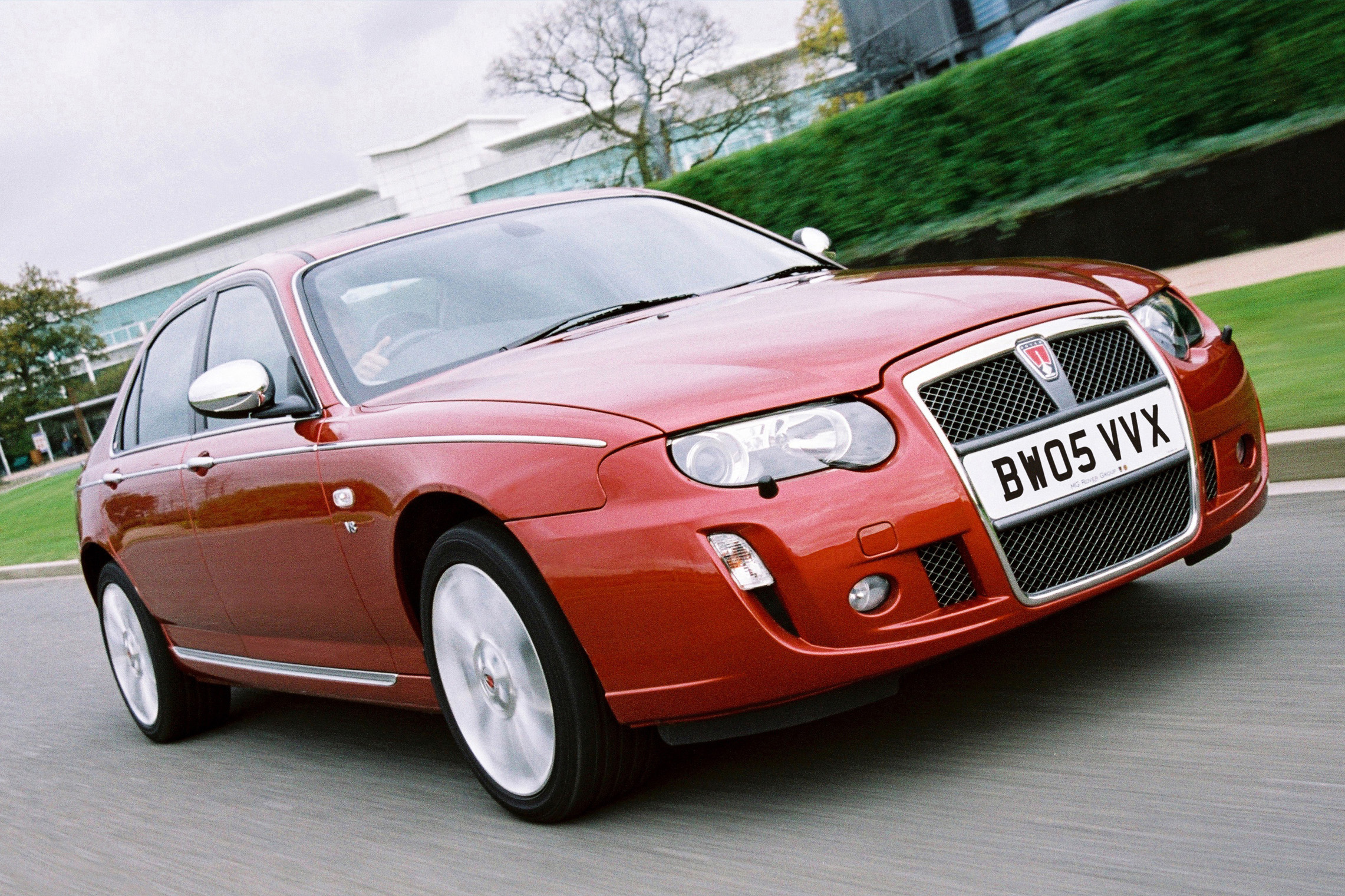 Rover 75 V8
We make no apologies for including a second Rover, for this was a brand that produced some of Britain's best V8 saloons. So why did we decide to feature the relatively recent 75? Because the V8 version's switch from front- to rear-wheel drive was a neat engineering twist, whilst its use of a 4.6-litre ex-Mustang engine made it one of the best Q-cars of all time.
Just a few hundred 75 V8s were built before MG Rover went bust in 2005, making this a high-performance luxury express with real appeal as a future classic.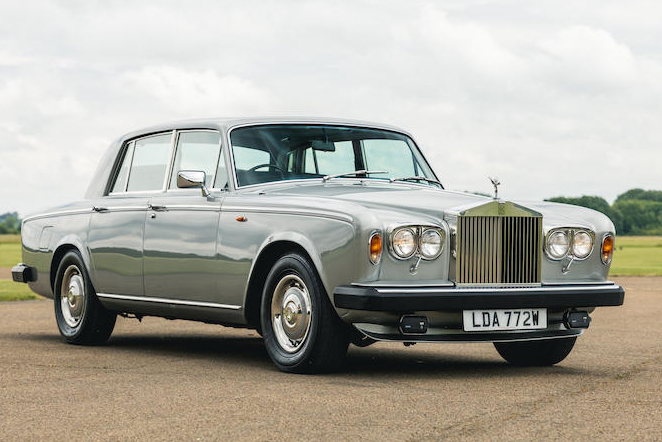 Rolls-Royce Silver Shadow
Traditionalists may have disliked the Silver Shadow's modernity in 1965, but Rolls-Royce knew it had to update its image. This was its first model to feature monocoque construction in place of a separate chassis; and with sharp styling, all-independent self-levelling suspension and disc brakes all round, this latest model was (by Rolls-Royce standards) almost state-of-the-art.
The Silver Shadow's 6230cc V8 had been seen before but was still a superb unit, and was improved further in 1970 when enlarged to 6750cc. Final update came in '77 with the Silver Shadow II, complete with (controversial) front spoiler.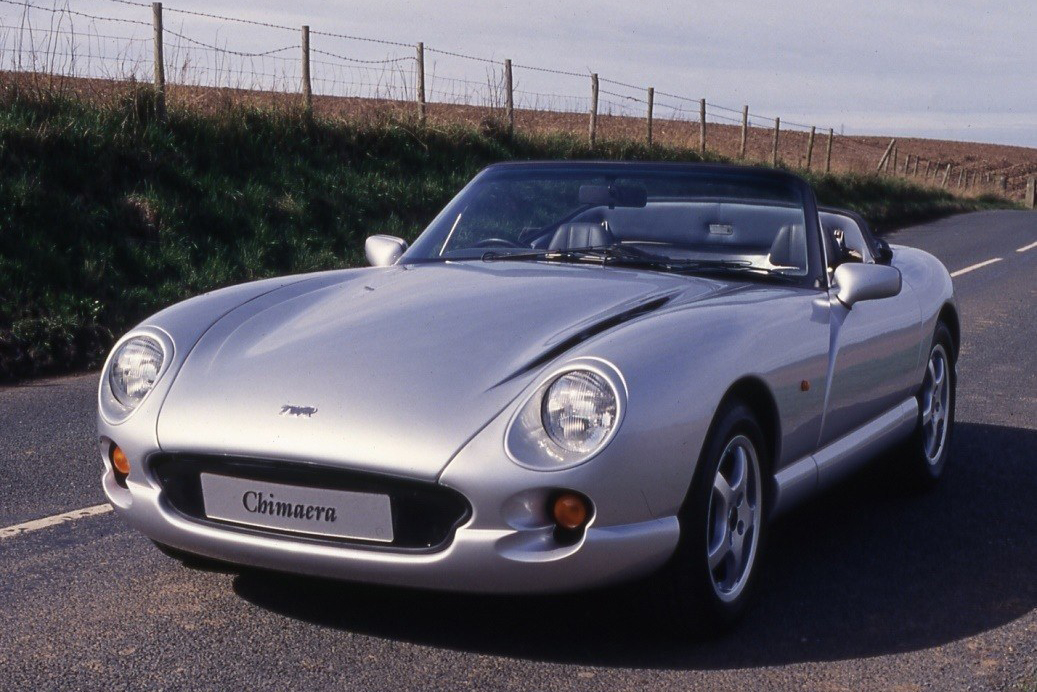 TVR Chimaera
Of all the TVR V8s built over the years, why choose the 1992-on Chimaera? Because not only is it a seriously quick and rewarding drive (with 4.0- to 5.0-litre engines, offering 240-340bhp), it's also one of the most practical models.
It shared the same backbone chassis as the hardcore Griffith, and came with a similar range of ex-Rover V8 engine options, but the Chimaera was longer and more spacious, with slightly softer suspension settings for a less back-breaking ride. Not surprisingly, the Chimaera was TVR's best-selling model throughout much of its eleven-year production run.
More classic car guides