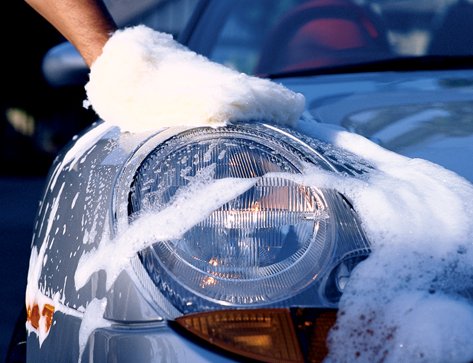 Selling tips and advice
With a little attention to detail and some elbow grease, you can save thousands of pounds by selling your car online. The following tips from DesperateSeller.co.uk the UK's premier car selling and buying website will show you how.
Your advert will appear on all 10 car websites within 24 hours of you placing your advert with us. Adverts placed on Friday will appear on all 10 websites by 1pm the following Monday.

Traditionally, trading in your old car on your new car has been the easiest way of disposing of it. However advertising your car online is now one of the most effective and cost effective ways to sell your car.

1. Preparing your car for sale
As a private car seller, it's important to maximise the value of your old car before getting rid of it by ensuring everything works properly and the car looks good:

• Have your car valeted or clean it yourself. A professional valet may cost quite a bit, but it can add so much more to the value of the car, particularly if it has lived outside. If you chose to do the clean yourself make sure you clean in all the hard to get places, such as door openings, boot openings, and the engine bay.

• Never leave anything lying around the interior or boot as it looks untidy to a poential buyer, additionally loose items can rattle around creating a poor impression on a test drive.

• Wash and polish the exterior including the wheels, windows and all chrome or stainless trim. Make sure the residue of polish is cleaned off afterwards as you don't want to give the impression that you've just cleaned it up to sell it.

• It is also worth having the engine oil changed a week or two before selling your car as it will look clean if the buyer pulls the dip stick, and doing it a week or two before will mean it wont look too fresh on the day.

• Make sure the windscreen washer fluid and radiator are topped up as well, as it will look like you have cared about your car.

• You need to collate all documentation you have about your car, especially the cars service record to show the potential buyer that you have had the car serviced regularly.

• If the car has any mechanical problems, have them fixed before the sale unless you are prepared to negotiate with a potential buyer. Also selling your car with a few months of tax is worth considering otherwise you'll need to be prepared to negotiate on this as well.

2. Advertising
Once you have decided to sell your car online, you need to research where you are going to list the car for sale. There are endless options for private sellers, but it's worth taking the time to read the small print and understand the final costs. Some sites charge commissions, listing fees, formatting and photo charges, or run your advertisement for a limited period of time.

DesperateSeller.co.uk is one of the UK's premier car selling websites, where for a small flat fee your car will be advertised for sale on 10 different used car sales websites and will run for four weeks. Not only will you save money but your car will be advertised to over five million buyers making us one of the quickest ways to sell your car.

3. Writing your advertisement
If you want to attract a buyer quickly, you must write an advertisement that is clear, concise and correct. Keep the description of your car precise and make sure you include the make and model, year of manufacture, engine and transmission details and its general condition. Include the odometer reading too if it is low for the age.

Photographs are also equally important when selling your car online. Include plenty of well-lightened photographs of your clean and shiny car inside and out.


Know the right selling price for your car

Ok, youre now ready to sell your car. However, it is vital you know the true market value of your car so that you ask the right asking price for it. Pricing it too high might price you out of the market and therefore mean that you wont get any genuine enquiries for it. However, pricing your car too low could mean that you lose money on your car.

We have made the process of finding the right valuation for your car free and easy. Click here to find the market valuation of your car today.