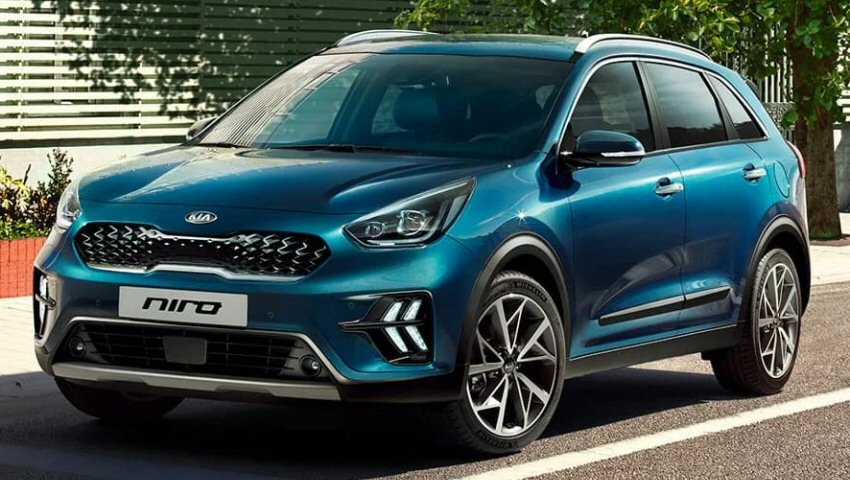 Kia Niro wins 2020 Used AFV of the Year Award
There are more motor industry and media awards these days that just about every model out there can probably claim to be an award-winner of some sort, but every now and again an award comes along that makes us sit up and take notice. The latest to fall into this category is the 2020 Used AFV of the Year award that's just been given to the Kia Niro by Car Dealer magazine.
Rewarding bravery
There are several reasons why this particular award deserves acknowledgment, but first, we have to congratulate Kia for the bravery of its decision to produce the Niro in the first place. The normal way of producing hybrids used to be as straightforward as slapping a hybrid powertrain into an existing model. Today, some automakers are just doing away with the traditional 12-volt electrical system and replacing it with a 48-volt system and larger battery and starter motor to produce what's called a mild-hybrid.

Kia decided to go down a much braver route than any of that by launching a completely new model back in 2016 that was produced as a hybrid-only model from day one. A plug-in version was introduced around a year later, but at no point have you ever been able to buy a Kia Niro with a traditional internal combustion engine setup and no electrification.

I was actually in the market for a new SUV when the Niro had been around for a year or so and I was totally open to the idea of a hybrid. For me, however, the Niro was a little odd-looking and I instead chose to go with the more conventional Sportage.

The award
We don't usually hear too much about awards for used cars in the media, but perhaps the fact sales of used cars have boomed over the last 12 months while new car sales have fallen off a cliff means the used car business will have a little more time in the limelight in future?

This award for the Kia Niro was the 'Used Alternative Fuel Vehicle (AFV) of the Year' award that was part of the Car Dealer's Used Car Awards 2020. The award ceremony was live-streamed and presented by Mike Brewer of 'Wheeler Dealers' TV fame, and there were sound reasons for the Niro scooping this increasingly significant reward.

Why the Niro?
Those responsible for the awards commended the Niro for its hassle-free and modern technology and for being so easy to drive, but perhaps the key reason for the Kia taking the crown was its industry-leading warranty. If you're not aware, Kia sells the Niro and all its other brand new vehicles a seven-year/100,000-mile warranty. Even though it's a big incentive for new vehicle buyers to choose the Kia, it is also a huge deal for used buyers as the warranty stays with the vehicle even when sold.

With the greatest of respect to warranty companies, no used car warranty is as good or as comprehensive as the original warranty from the manufacturer. Kia's new vehicle warranty means you could buy a used Niro that's three years old and it could still have more manufacturer warranty left than most rivals come with new. If that's not a strong incentive to choose a Kia Niro over a direct rival of the same age and mileage it's hard to think of what is.

What they said
Car Dealer's Editor in Chief, James Baggott, said of the Niro: ˜Kia dealers told us they have had great success selling new and used Niros and our judges could easily see why. It's great to drive, looks good and the choice of alternative fuelled options makes life easier for buyers. Our judges loved it and it's a worthy Used AFV of the Year winner!˜

Mike Brewer went on to add: ˜The Kia Niro offers a hassle-free driving experience that brings hybrid and all-electric motoring to the masses. It's easy to see why the Niro has been so popular among buyers. Our judges loved the hybrid powertrain and the impressive interior quality. The fact it's got a seven-year warranty only serves to make it even more of a cracking used car.˜

Strong praise there for the Kia Niro, but will it still be as relevant in a year or two when hybrid versions of the Sportage start to become widely available in the used cars market?