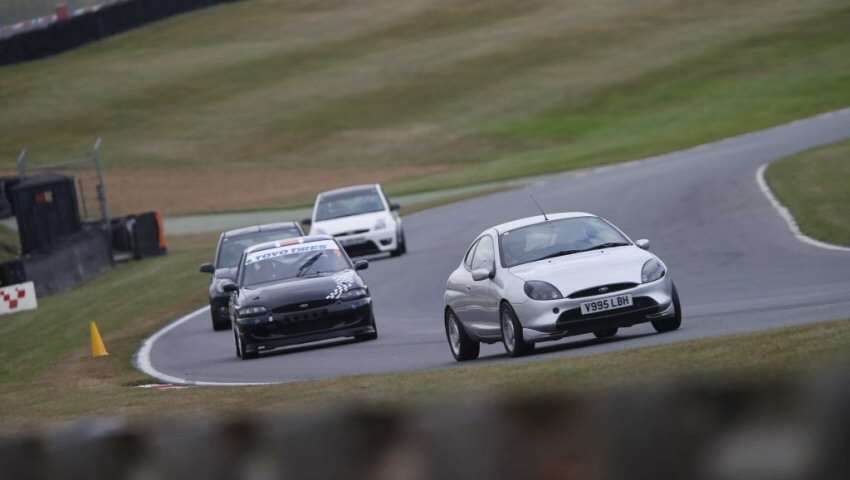 Now is the time to book your track day
With an optimistic left click, I booked the first track day of 2021. Race circuits are expected to open for business later this year, so track day organisations are marketing their pre-booked circuit time and filling spaces. If you have always wanted to test your skill on one of your favorite circuit layouts then it might be a good time to get a day booked and reward yourself with something to look forward to.
If you're tempted there are a selection of experienced companies that you can book through. Most offer a beginners, or novice day that are suited to the new comer. In addition, they will have (depending on the current restrictions) instructors available for hire. Having raced cars and been involved in track days for many years the very best performance gains come from the driver. I guarantee that half an hour with a quality instructor will give you confidence, improved technique and a quicker lap. A modified driver provides the best value over any mechanical upgrades. I would recommend pre-booking at least 2 sessions with an instructor, early morning and just after lunch to get the best out of the tuition on the day.

I have two good friends who were track day virgins a few years ago and I helped them with their journey into the fun of circuit driving. Once a suitable cheap car was sourced Japans finest 2003 vintage Toyota MR2, stickier rubber fitted, tracking and geometry done, we were ready for action. There are over 17 major UK circuits along with a few airfield track layouts. Brands Hatch Indy circuit was chosen for its close proximity and its short track. Brands has two layouts, the Indy at just under 1.2 miles, and the fabulous Grand Prix full track at around 2.4 miles. The Indy is best value and depending on car and driver, it takes around a minute per lap, therefore it is quite easy to learn. The art of driving on track is of course different from the road. Once you get accustomed to the simple rules, namely overtaking and flags, you can then get into the driving. Completing a few familiarisation laps is normally mandatory but there is no harm in doing a few more to get used to the track at a steady pace. I recall instructing a customer in a Caterham 7 racecar at Castle Combe circuit. The Caterham had the flexibility to lap in just one gear, so initially I tried to focus his concentration on just the lines (best position on the track) braking points and steering. Unfortunately he decided to try that forbidden gear change, missing the braking point and ramming the lever home into 2nd instead of 4th losing control of the car and firing us backwards into the tyre wall. We were unhurt apart from his pride and empty wallet. I was a little more robust with my instructions from then onwards.

In the UK we are blessed with a fantastic selection of racing circuits, all steeped in history from our colorful motoracing past. Being a small Island the tracks are virtually all reachable in hours, not days. Over the past year, the venues have been without the needed income and support due to the restrictions, so it's likely that public tack day prices will rise, so now is a good time to book and support the industry. Choosing the right car for your skill level and budget is a something for another day but simple upgrades and safety checks are the only things required for a novice day. I still love driving our circuits, Brands Hatch GP with all its history and the blind summit through Dingle Dell, driving flat out through the Craner Curves at Donnington Park, and the "one steering movement" through the fast double apex of "Sunny In" and "Sunny Out" at Croft. These are just some of my snippets of what makes our historic track venues brilliant to drive and be a part of. With a little optimism in the air and the early signs of spring, a forward ordered track day could be the start of a great adventure behind the wheel.