Are you looking to sell your car or maybe purchase a new one? If so then knowing the true market value really helps to put the bargaining power in your own hands. Knowing the value of your car gives you the best chance to get the most money for your car. Knowing what a car you're looking to buy is really worth increases the chance of you finding a real bargain and reduces the chances of you being ripped off!
Free car valuations
You can use our free value my car tool to help you get that all important valuation to avoid paying too much or selling too low. Our free online car valuation service provides you with all the information and data you need to find the right value for the car of your choice. BMW, Audi and Volkswagen are the most valued used cars in the UK. Honda, Mercedes, Ford and Vauxhall used cars are also popular. Get a free car valuation by selecting a manufacturer from the list below:
Things that affect a car's valuation
The valuation of a used car can change dependent on a number of different things such as its age, mileage, service history and general condition. The mileage and condition of the car can have a huge affect on the car's worth. If a car has a high mileage then the more the car will have depreciated. If the car has small scratches or dents then this can have a negative impact on the car's price too. If it's a car you're looking to sell then it may be worth taking some time getting your car looking the best it can as this will increase the value of your car. If it's a used car that you're looking to buy then factor this in when negotiating on the price.
Selling my car to the trade
If you're happy to put a little work in then selling your car privately is the best way to get the most money for your car. However, there is another and perhaps a more convenient, easier and faster way to sell your car and that's to sell it to the trade. If you need a valuation for a car that you're looking to sell and you don't really want to have to deal with private buyers then it's worth looking at what money you could get if you sold it to the trade.
Instant offer within 3 minutes - sell your car within 24 hours!
We have teamed up with the guys at WeWantAnyCar who will make you an offer for your car in less than three minutes, simply start by entering your registration in the form below. Then let us know about the general condition of your car and its mileage. If you're happy with the offer then you could sell your car within 24 hours.

Our "Value my car" free car valuations - How it works
Getting a valuation for your car or the car you're looking to buy with DesperateSeller.co.uk is easy. Simply start by clicking on a manufacturer from the list above. We will then ask you a few questions about the car such as it's age, mileage and trim level. We will then search our database of similar cars being sold today and then provide you with a estimate market valuation. For a more accurate valuation that takes into account added features of a car (eg sat nav or leather seats) then we strongly recommend that you use professional car valuation services such as the one offered by Parkers.co.uk or Whatcar.co.uk.
Car price depreciation
When the time is right to buy your next car itís vitally important that you consider its depreciation value. Car buyers often overlook the depreciation value of a car but itís one of the first things you need to think about.
Depreciation can be calculated as the difference between the amount you pay for your car and the value of your car when you need to sell it. If youíre lucky enough to buy a brand new car, the moment you drive it off the forecourt depreciation will kick in and it wonít have the same market value. The average new car will depreciate up to 40%, based on 10k per annum, after just three years.
Not all cars are the same and therefore depreciation values can depend on a variety of things such as the size of the car, its mileage and general condition.
Second hand cars have a much lower depreciation rate than new cars because they have already lost that initial 40% depreciation. If youíre in the market for a car then consider ones that are fuel efficient and cheap to run. You also want to try and purchase the latest model as they depreciate slower than a version thatís no longer being produced. Consider cars such as BMWís 3 Series. Itís consistently popular with both working professionals and families so the demand will always be high. As a golden rule, the more demand for a car then the lower its depreciation.
Valuation stats centre (June)

Valuation guides

Average car valuation: £10,799


Most valued age: 2009


Average mileage valued: 31,822


Highest car valuation: £795,000


Lowest car valuation: £150

| | | | | | | | | | |
| --- | --- | --- | --- | --- | --- | --- | --- | --- | --- |
| | | | | | | | | | |
| 8931 | 33475 | 91923 | 68625 | 31785 | 22831 | 6592 | 2721 | 2689 | 510 |

June is showing us that the average sale price for used cars is high therefore although you may struggle to find a bargain as a buyer, you should make a decent return on a car you are looking to sell. The valuation statistics are also showing us that cars are being valued for as little as £150. However, at the other end of the spectrum we have vehicles being valued as high as £795,000. The average used car price is strong for cars on a 2009 plate. We would suggest that cars with an average mileage of 31822 represents the best value for money.

It's important that you know the true value of any car that you are looking to buy. Paying too much for a car could cost you hundreds of pounds and ultimately lose you even more money when you need to sell that car.



Selling tips and useful advice


Read this guide for essential advice about the do's and don'ts when selling your car.

Buying tips and useful advice


Professional advice on the best ways to find and purchase your next car.
Sell my car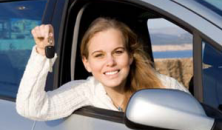 Advertise your car
Before you decide on a price on which to advertise your car itís essential that you do your research and get a market valuation for your car. You really are at the mercy of any potential buyers if you donít know what your car is really worth. Whatís the point of advertising your motor for £10k when itís actually worth £12k? Ok, youíre sure to get loads of enquiries and you may even sell it really quickly. However, youíll lose out on money that rightfully belongs to you, money that could go towards your next car. On the other hand, advertising your car at too high a price will scare off buyers and hinder your chances of selling your car altogether!
The benefits to a car buyer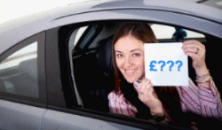 Get a value before buying
As a potential used car buyer, knowing in advance the value of a car you are looking to purchase places you in a more favourable position when negotiating with then seller of that car. Itís this information that can serve as your best bargaining tool when buying privately. Clearly the seller wishes to obtain the greatest profit possible while your aim is getting the car you want at the most favourable price. This way you end up not paying too much. Checking the vehicle (or a similar one) using our service beforehand is a simple and free means of obtaining this vital information.
The benefits to a car seller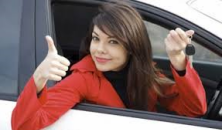 Know your sale price
Knowing the value of your car reduces the chances of you underpricing your car and therefore losing out of £££'s! It is important that you know the correct market value of your car so that you not only make it attractive to potential buyers but also so you get the right money in exchange for your car. An informed car valuation enables you to make a more advantageous decision when deciding what price to sell your car for. Your advertisement will then receive the greatest interest, whilst offering you the best chance for a quick sale.
Popular manufacturers: