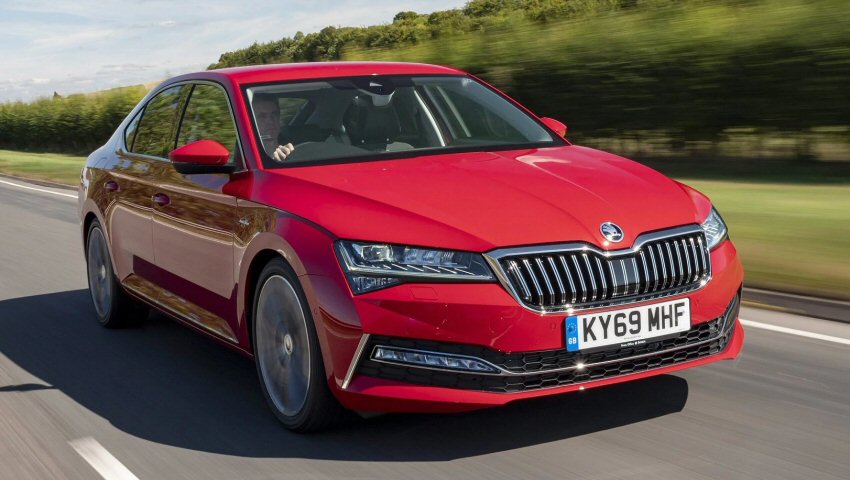 Why We Love The 2020 Skoda Superb
Weíre going to say, right off the bat, that the Skoda Superb is probably one our favourite cars here at DesperateSeller.co.uk. It goes to show just how far Skoda have come.
The Skoda Superb is so much more than simply a good alternative to more upmarket rivals. Itís been updated for 2020 and has taken several top honours including the large family category at several prestigious automotive awards. To shed more light on exactly why we like this car so much weíre going to tell you some of its best and worst bits.

Space
The Superb may count the Ford Mondeo and Vauxhall Insignia as rivals but the interior space on offer in this car trumps both. In fact, itís a car that rivals much larger and more expensive models such as the BMW 5 Series and Mercedes Benz E Class. The rear leg room is also so good that youíd have to look at a cars such as the limo-esqueAudi A8 to get significantly more. If you combine the passenger space with the 625 litre boot then what you have is a seriously practical car.

Comfort
Itís not just the interior space that makes the Superb so comfortable. You also have to factor in the way it drives which helps make it so incredibly relaxing. Skoda have focused in on providing a quiet and serene driving experience rather than a sporty one. Our pick would be the 1.5 litre petrol model with the DSG automatic gearbox. Itís a unit that offers plenty of power meaning that it never gets too loud even when you need to accelerate quickly. There are other more powerful engines available if you need them while the smooth ride can be improved further if you opt for the optional adaptive dampers.

Plug-in hybrid model
Not only are the other conventional engines great but buyers can now choose a plug-in hybrid model too. The IV plug-in hybrid model combines a 1.4 litre petrol engine with a battery and electric motor for potential economy of 201 miles per gallon (mpg). However, upwards of 50 mpg is more likely though you can get more especially around town and provided you charge it regularly. It has plenty of appeal for company car buyers due to the fact it has Co2 emissions of just 35 grams per kilometre. The quiet and smooth hybrid system really suits the Superbís character already hence enhancing the qualities we already love.

Image
Ok, the recent update may have given the Superb a slightly sharper look but itís still far from the most stylish cars on the read. Cars like this tend to be conservatively designed because so many are destined to become company cars. Even so both BMW and Audi are still streets ahead when it comes to desirability. Driving a Superb evokes similar feelings. Itís comfortable, sensible and solid but not one that will excite you from a driving point of view.

Warranty
We canít help but find the Superbís 3-year 60,000 mile warranty a little underwhelming by todayís standards. Yes, it might be about average as far as the industry is concerned but manufacturers such as Hyundai and Kia offer a 5 and 7-year warranty on their cars respectively. However, you can pay to extend the warranty and Skodaís reputation for excellent reliability and build quality will come as some consolation.

So thatís pretty much it, the best and worst of the Skoda Superb. Itís quite simply one of the best large cars money can buy. It offers tons of space, comfort and quality. Thereís a great selection of engines while the plug-in hybrid model only adds to its appeal. If itís a car that appeals to you then head to DesperateSeller.co.uk where youíll find a multitude of used Skoda Superb cars for sale right now.