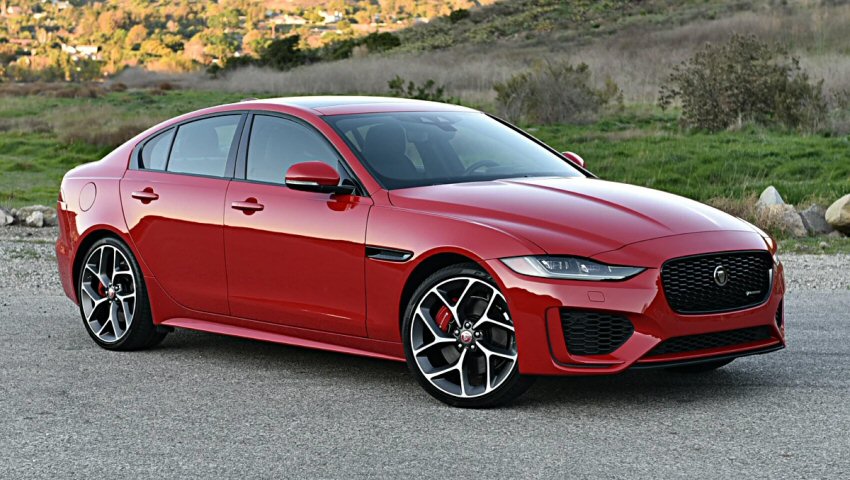 Best and worst bits: 2020 Jaguar XE
The designers of the Jaguar XE were arguably given one of the toughest jobs in the motoring industry. Not only were they asked to come up with Jaguarís first small saloon since the X type but more importantly it had to tempt buyers away from established rivals such as the BMW 3 Series, the Mercedes Benz C Class and the hugely impressive Audi A4. Their response was an attractive svelte saloon with pin-sharp handling and a choice of rear or four wheel-drive. But has the XE been able to compete with such stiff competition? One easy way to find out is by taking a look at some of its best and worst bits.
Letís start off with where the XE triumphs.

Comfort
Not only does the XE corner as well as any of its German rivals but itís also surprisingly comfortable. Jaguar has the advantage of developing the XE on UK roads so the XEís suspension is ideally tuned to rough surfaces. Long journeys feel effortless and the XE really does take bumps and potholes in its stride. Itís even more impressive when you pick up the pace where youíre rewarded with engaging steering and impressive body control. The Jaguarís 8-speed automatic gearbox is also smooth and quick-shifting.

Low running costs
Jaguar may be associated with large and potent petrol engines but the XEís target audience is company car drivers where low CO2 figures are important. The 2.0 litre petrol and diesel engines make the XE remarkably cheap to run. In fact, diesel models can return more than 50 miles to the gallon (mpg) with Co2 emissions of just 130 grams per kilometre.

Attractive interior
Updated in 2019 saw significant improvements to the XEís interior with handsome new materials and handy extras added like wireless smartphone charging. The latest Touch Pro Duo infotainment system is far more impressive than the old system with both sharper graphics and snappy responses. Thereís also a useful smartphone app so that you can check on the car and send routes to its sat-nav remotely.

So, there you have it. These are pretty much the aspects we like the most about the Jaguar XE. Letís move swiftly on to its weaker points.

Limited engine range
While some executive rivals offer an almost bewildering array of engines the Jaguar makes do with just a single diesel and petrol engine, although both come in a variety of power outputs. This means that buyers miss out on a chance of larger six-cylinder engines and more crucially the option of a plug-in hybrid. The supercharged V8 Project 8 version is worth a mention but over £100,000 (at the time of typing) itís a niche choice thatís in limited numbers.

Tight rear passenger space
The XE might be in the compact executive class but rivals continue to grow in size. Even the BMW 3 Series offers enough knee room for rear seat passengers to sit in comfort. The XE really does lag behind in this respect. It lacks rear head room while the large hump for the transmission tunnel robs leg room from the middle seat passenger.

No estate version
While the BMW 3 Series, Audi A4 and Mercedes Benz C Class all come in a handsome and practical estate body style thereís no such option for XE buyers. Considering the XE has now been on sale for several years itís safe to say that Jaguar isnít going to add a Sportbrake version any time soon. This is a particular shame as the XE saloonís 410 litre boot isnít that big.

This just about wraps up the Jaguar XEís best and worse bits. To conclude, itís a well designed and comfortable executive express thatís also affordable enough for company car drivers. Navigate to DesperateSeller.co.uk to take a look at a multitude of used Jaguar XE cars for sale.