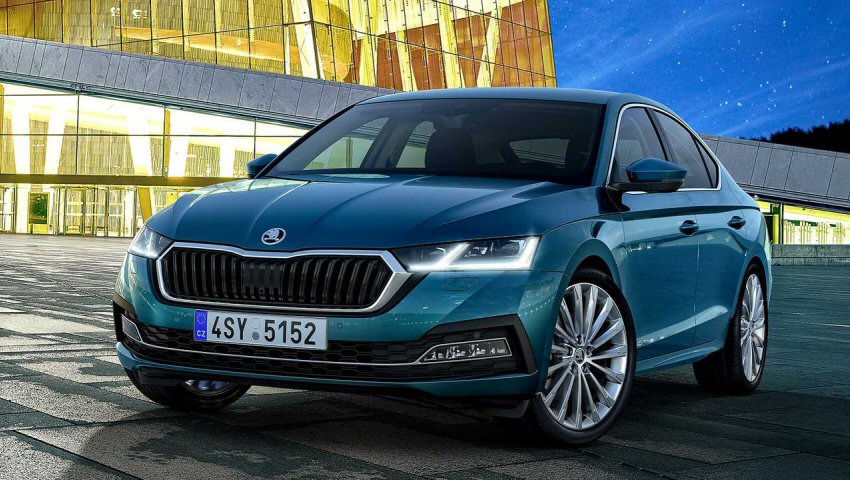 2020 Skoda Octavia gives you more metal for your money
The car in the photo is the 2020 Skoda Octavia and it's proof that looks really can be deceiving.
On appearances alone this car could easily be mistaken for an expensive rival to mid-sized saloons such as the BMW 3 Series and Audi A4. However, in reality it's a £20,000 family hatchback that's been designed to tempt car buyers away from the likes of the Ford Focus and the Vauxhall Astras of this world.

While other 5-door hatchbacks makes have gone for the more common flat-back design the Skoda Octavia gives you more metal for your money. This is especially evident in the interior where there's ample space for four tall adults or even five if needs must. There's plenty of quality on display too with the MK4 Octavia's cabin based on the latest Volkswagen Golf. What this means is that you get a simple design with minimal buttons and a large central infotainment screen which is 10 inches across. You also get the Virtual Cockpit which replaces traditional dials with a customisable display. What's more is that a head-up display is also available for the first time on the Octavia.

From it's launch the Octavia will be available with three trim levels. Kicking us off is the SE First Edition, then there's the SE Technology and finally the SE L First Edition. All trims feature at the very least Virtual Cockpit technology, LED headlights, cruise control, rear parking sensors and an 8.3 inch infotainment screen with both Apple Car Play and Android Auto. New safety systems are also available with collision avoidance assists being the most impressive thanks to its ability to automatically pull off an evasive manoeuvre to avoid a collision.

As you can probably imagine the boot space in the Octavia is superb. You get 600 litres of room with all seats in place and a whopping 1,555 litres with them all folded down. The simply clever accessories are also out in full force and include smart phone pockets in the front seats, a child friendly sleep package and made-to-measure storage netting for the boot.

With deliveries starting in the summer of this year (2020) the Octavia will be initially offered with three engines. These include a 150 bhp (brake horse power) 1.5 litre petrol and a 2.0 litre diesel with either 115 bhp or 150 bhp. The former two variants will come with a six-speed manual gearbox with the latter using a 7-speed DSG automatic. There will be more engines on the way with an additional petrol, diesel, mild hybrid and plug-in hybrid variants confirmed. Also includes is the first ever electrified ERS model.

Interested in the Octavia? If so, then be sure to keep an eye on the DesperateSeller.co.uk website where we have a multitude of Volkswagen used Skoda Octavia cars for sale in one place.