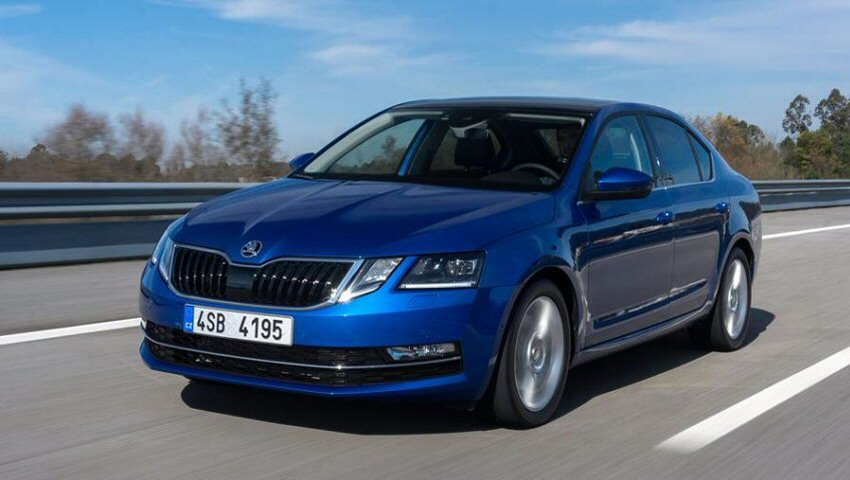 2017 Skoda Octavia reviewed
Controversy isnít usually a word associated with the Skoda Octavia as itís long been seen as the more sensible choice, especially if space is a priority. However, Skoda has given it a new look and itís caused quite a stir.
In the family hatchback class itís often hard to tell one brandís car from another. So, what Skoda has done is make an excellent job of making the Octavia really stand out. However, should you really choose it over a Volkswagen Golf or Ford Focus? Well, this is exactly what weíre going to explore in this review.

The Octavia is available with a perky 1.0 litre petrol engine. However, the popular choice amongst buyers will be the 1.4 litre. Both can tackle busy streets and motorways although the 1.0 litre can struggle when fully loaded with people and luggage. There are diesel engines too but the petrols are smoother and quieter while theyíll also cost you less to run thatís unless youíre doing huge miles. Whichever engine you choose you can be rest assured that the Octavia has precise handling which inspires confidence and steering light enough to take the strain out of urban manoeuvres.

Most models come with switchable driving modes which not only alter the sensitivity of the accelerator but also the weight of the steering and that power of the climate control system. At higher speeds the Octavia glides comfortably over hardened surfaces but in town it can feel a little unsettled. In addition to this thereís more background noise from the suspension than youíd find in the Golf or Audi A3.

The Octaviaís seats are firm but supportive and thereís plenty of adjustment so drivers of all shapes and sizes should have no problems getting comfortable. We would avoid the entry level S trim and instead go for the SE. Thatís because with the SE you also get lumbar support and a useful arm rest. Added to this you also get parking sensors which are very useful as itís quite hard to tell where the end of the car is. All of the controls are logically laid out and the buttons feel good under touch. In fact, for an affordable car the Octavia has quite a lot of tactile soft finishes. The touch-screen infotainment system on the Octavia has to be one of the best in its class. Youíll love how logically laid out the menu is, how quick it is to respond and how the icons are big enough to be able to tell them apart quickly. If you go for he SE, L or SE Technology trims you get Sat Nav and if you would like the idea of a larger 9.2 inch screen then this is standard across the range topping models.

If youíre looking for the roomiest family hatchback that money can buy then look no further. The Skoda Octavia is really spacious up front, has large door bins, useful cup-holders and a clever storage folder that you can put your mobile phone in. When you step in the back of this car then youíll find it just as roomy as in the front. As for the boot itís one of the biggest in its class at 590 litres and 1580 litres with the rear seats folded down.

Although the Skoda Octavia wonít hold on to its value as well as a VW Golf or Audi A3 this car is significantly cheaper to buy. Although the cheapest S level trim is quite stingily equipped the SE doesnít cost a lot more and adds a number of useful features. Itís in this form that the Octavia really is an excellent choice. Itís well priced, well equipped, surprisingly classy, good to drive and spacious. If youíre thinking of buying a used Skoda Octavia then DesperateSeller.co.uk has a wide selection for you to choose from.