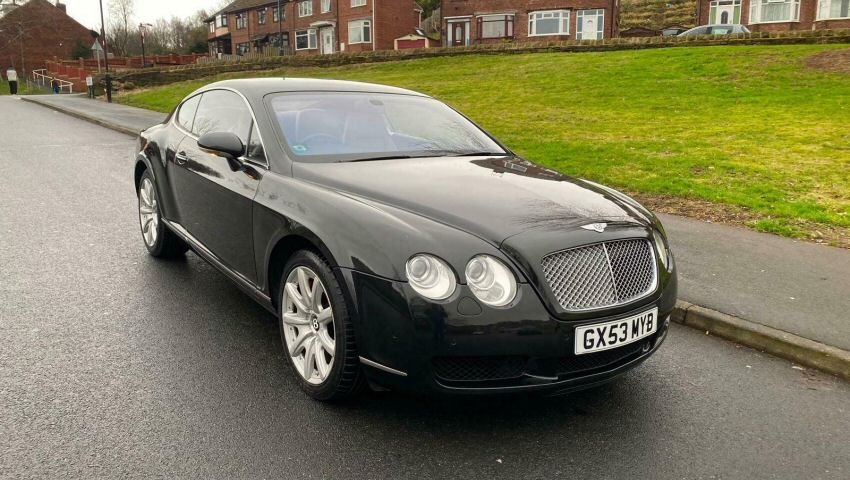 Caught in the classifieds: 2004 Bentley Continental W12
Today we've spotted something rather special. It was manufactured in 2004 and was the fastest car that Bentley had ever made at the time – a 6.0 litre W12 Bentley Continental.
This particular Continental has only 50k miles on the clock which is just crazy for its age. Furthermore, it has a full dealer service history, had just 3owners from new and includes features such as heated massaging seats, electric adjustable steering, sat nav, climate control, cruise control and keyless entry and start. You get all of this for just £14,850!

At the time this car was built Bentley said, if you like driving far and fast and the thought of a 625 brake horse power (bhp) makes your heart race then this is the car for you. Back in 2004 you'd be paying prices nearing six figures for a car like this. However, for well under £15k you can have it sitting on your driveway! Even today you still have to appreciate this car's beauty even when it's not moving. You can't help but indulge your eyes on the Bentley alloys, lower looking suspension and sleek contours.

Model: Bentley Continental
Year 2004
Trim: 6.0 W12
Mileage: 50k
Target price: £14,000 - £17,500
Rating: 8 out of 10

Interested? Then take a look at the used Bentley Continental cars for sale we have available right now.