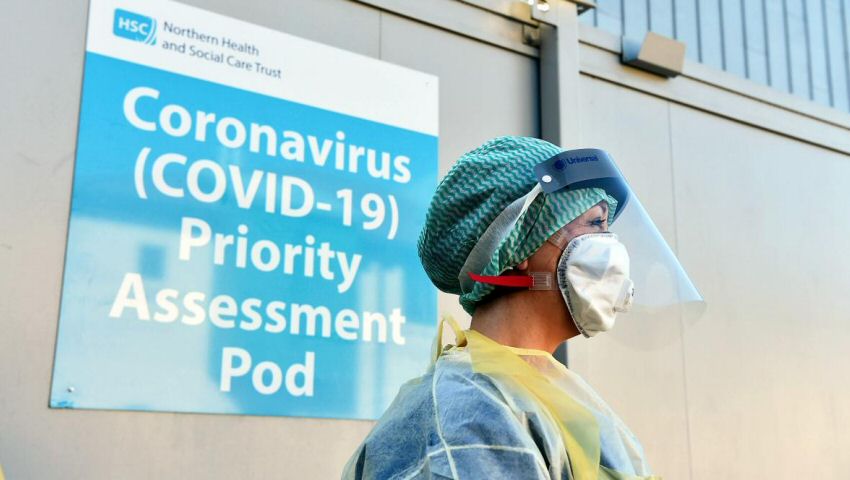 Wednesday praise: Not all heroes wear capes but they are wearing masks!
For those of you that don't know, every Wednesday a member of the DesperateSeller.co.uk team will try and document the things about cars that annoy them or just about motoring in general. We've badged it the "Wednesday Rant". However, in the current climate where everyone is affected directly or indirectly by the Coronavirus (Covid-19), it just doesn't feel right to have a trivial rant about cars. Instead, I want to take this opportunity to praise the efforts of the nation in their efforts to combat this terrible disease.
For those of you who have been living under a rock for the last 6 months and have only just surfaced, the Covid-19 virus is a member of the Coronavirus family that made the jump from animals to humans late last year. Unusually for a virus that has made the jump from one species to another, it appears to transmit effectively in humans. Current estimates show that without strong containment measures the average person who catches Covid-19 will pass it on to two others. The virus also appears to have a higher mortality rate than common illnesses such as seasonal flu. The combination of Coronavirus's ability to spread and cause serious illness has prompted many countries, including the UK, to introduce or plan extensive public health measures aimed at containing and limiting the impact of the epidemic.

At a conference back in 2015 Bill Gates, founder of Microsoft, warned that the biggest threat to mankind would not come in the shape of a mushroom cloud. Instead, it would be in the form of a highly infectious virus and that this would be the war that mankind would have to face. As members of the public we all have our roles to play in this war and I have no doubt that by working together and playing our parts we will overcome this. However, I think that a massive continual thanks must be given to those that are on the front line of this war. I'm talking about the doctors, nurses, paramedics, carers and emergency services. I'm talking about those overworked staff that are having to take on extra shifts - and even being asked to come in when they are in self-isolation. Those that are having to cut themselves off from loved ones in order to reduce any risk of infecting them. These are people that are working under stressful and scary circumstances in order to save people's lives. They're on the front line of this war against Covid-19 and they're the ones that really do deserve everyone's gratitude and respect!

I'll leave you with this: I believe that our health service, emergency services and members of the public are the best in the world. So, if it's a war that this virus wants then it's come to the wrong place. Not all heroes wear capes but they are currently wearing masks!