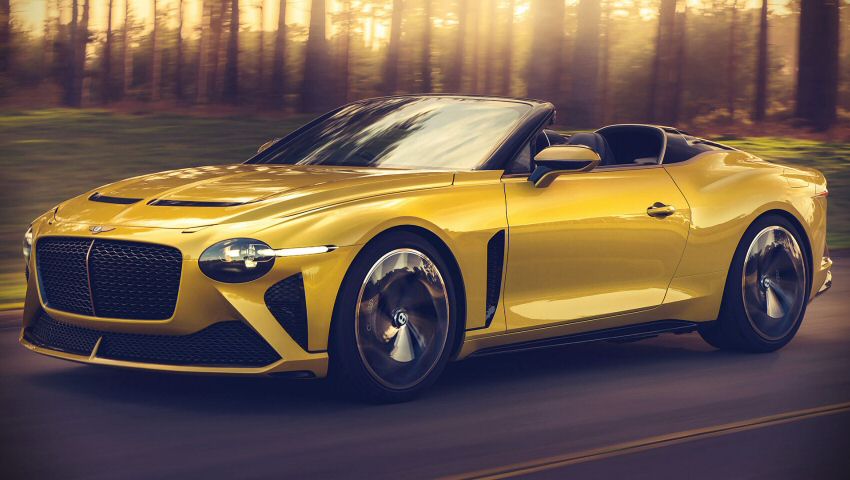 The 2020 Bentley Bacalar in numbers
The car in our photo is the 2020 Bentley Milliner Bacalar which is the most bespoke and expensive Bentley you can buy to date. This striking roadster is a car that comes with some pretty spectacular numbers Ė and hereís ten of them.
1. Wheels
The Bacalar rides on 22 inch alloys wheels which are completely unique in their design as is the rest of the outrageous body that sits on top of them.

2. 2 Door handles
The Bacalar is based on the Bentley Continental GT but the only exterior parts carried over are the two door handles.

3. Concept
The wild styling of the carbon-fibre body is taken inspiration from the EXP 100 GT concept car from 2019.

4. Stitching
Each seat in the Bacalar is decorated with a staggering 148,199 stitches. The seats themselves are installed in a cabin that shares its basic layout with the Continental GT but gets some new and unique detailing and finishes.

5. Powertrain
With 650 brake horse power (bhp) the Bacalarís 6.0 litre twin turbo-charged W12 engine makes 25 bhp more than the engine in the standard Continental GT. This means that it will accelerate from 0 to 62 miles per hour (mph) in just 3.6 seconds.

6. Seating
Unlike the Continental GT the Bacalar is a strict 2-seater. Instead of a rear bench you get a small luggage space between the double hump rear deck.

7. Riverwood
The interior features a riverwood veneer that adorns the Bacalarís dashboard. Itís around 5,000 years old and sourced from the Fenlands of East Anglia.

8. Roof
Strictly speaking infinity isnít actually a number. However, the Bacalar has no roof and isnít available with one so you get limitless headroom. Thatís except in a tunnel of course!

9. Mexico
If youíre wondering where the name Bacalar is derived from then youíll be pleased to discover that itís shared with the Laguna Bacalar. This is a 42 km long lake that sits in the south-east of Mexico and famed for its outstanding natural beauty.

10. Availability
£1.5 million is what each of the well-heeled buyers will need to fork out for a Bacalar. This is the price to pay for the first of a series of cars thatís expected to be coach-built by Mulliner. Just twelve examples of the Bacalar will be produced. Unfortunately for any of you that want one youíll be disappointed because theyíre all already accounted for!