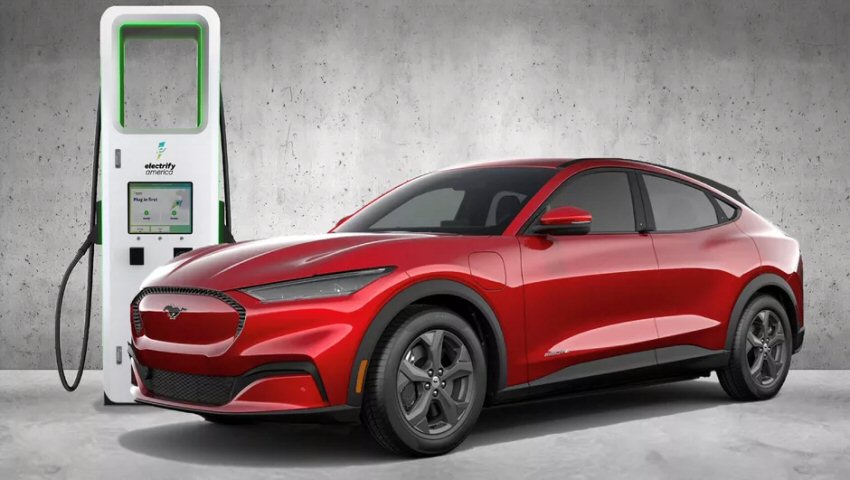 Are You Sure You Are Not Ready for an Electric Car Yet?
It's easy to sit there and dismiss the idea of buying an electric car next, especially when so many organisations and pressure groups are constantly telling us that we should go out and replace our perfectly good diesel and petrol cars with eco-friendly electric models to save the planet.
However, if you look in a little more detail at the tried-and-tested reasons we all have for not buying electric cars at the moment, you could find an electric car might be a better and more tempting option than you first thought. Let's take a look at some of the most common excuses for not going electric and consider the facts as they stand right now.

Range anxiety
The number one reason most people give for not considering an electric car is the lack of distance they can drive before the battery needs recharging. This fear of being stranded in an electric car that won't go anywhere because its battery has depleted is real and understandable, especially if you were to be stranded somewhere without a charging point anywhere close.

This certainly is a great reason for not buying an electric car, or it would be if the reality of our driving habits was anything like we imagine it to be. Think about how many miles you drive each day, and then think about it again honestly. According to the Department of Transport, the average distance of a car journey in the UK is just 8.4 miles.

Even the cheapest electric cars with the smallest batteries can go for about 120 miles before they need charging, so that would be enough for ten average journeys with some to spare for looking for a charging point. If you look at some of the more expensive electric cars on sale today such as Teslas and the upcoming Ford Mustang Mach E, ranges of three or four hundred miles or more are no longer out of the question.

Cost to buy
I'm not going to try and make out you can buy an EV (electric vehicle) as cheaply as you can buy a petrol Ford Fiesta or Vauxhhall Corsa, but prices are definitely coming down. However, the days of the cheapest electric cars in the UK costing well above the £30k mark are long behind us.

The Nissan Leaf still costs from close to £27k, but you can now get something like a Peugeot e-208 from about £22k or a Volkswagen ID.3 or Renault Zoe from around £24k. If you live in a city and do most of your driving in the urban sprawl, the money you can save on fuel, parking and congestion charges can start to make those models as cheap as a petrol or diesel equivalent if you look at the overall cost of ownership.

Practicality (recharging)
Electric cars are not practical, are they? You have to go out of your way to find somewhere to plug them in, and then it takes hours and hours for them to charge up, right? Well, once again, that's not entirely true.

You know how when you start to consider a certain model of new car you seem to see them everywhere you look? It's a similar situation with electric vehicle charging points. There are more of them around than you might imagine, and if you're serious about considering an EV you'll start to notice charging points you might not have realised were there before.

When it comes to recharging times, most EVs can now be recharged to around 80% of their battery capacity in as little as 40 minutes, and in some cases even faster. Admittedly, it's nowhere near as quick as filling up with petrol or diesel, but if you work it into a shopping trip or the daily commute it's not as much of a hardship as you might think.

Desirability
Electric cars look weird and shout your virtue signalling credentials out to the entire world, right? Wrong! The first Nissan Leaf was probably guilty of that, and you might say the same of the new Honda e. However, the majority of mass-market EVs now look just like any other car for the most part and prestige models like the Audi e-tron and Jaguar I-Pace are arguably more attractive models than their fossil-fuel-powered equivalents.

Verdict
It's still early days for electric cars, but the technology is advancing rapidly. Our driving habits appear to be changing too, and an EV is now a much more practical option for many of us than it was even a year or so ago if we're honest about it. If you're not convinced by my arguments here, just take a close look at the prices, styling, specification and capabilities of the upcoming Ford Mustang Mach E and then tell me electric cars are still not practical, desirable or affordable. Whatever car floats your boat, head to DesperateSeller.co.uk where we have a massive collection of used cars.