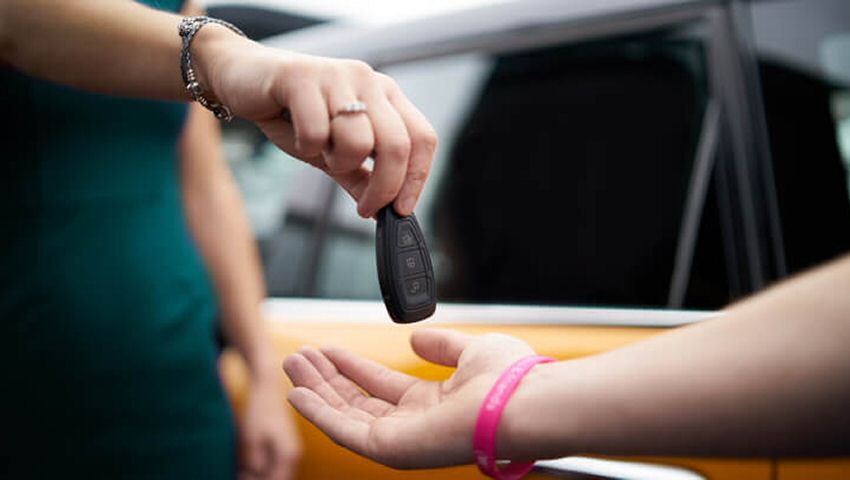 Our top 3 tips to sell your car safely
Selling your car can be a bit of a daunting challenge. However, with so many buyers keen to buy your car here are our three key points to stay safe and sell your car quickly.
1. Be honest
When compiling your advert you need to include all the relevant information while being accurate and honest. Itís against the law to misdescribe your car so if you mislead a buyer you could find yourself in trouble later down the line. When youíre creating your advert with DesperateSeller.co.uk we give you plenty of space to include details about your car and the ability to upload multiple photos. The more accurate a picture you paint then the more likely you are to sell your car successfully. Before you let any potential buyers look at your car make sure that itís clean, tidy and that youíve collated all of the relevant paperwork together. Your paperwork should include the V5C registration certificate, the service history and the MOT certificate. Donít forget to include any receipts you have for any work thatís been done to your car as this will help give the buyer the impression that youíve cared for your car.

2. Be aware of fraudulent buyers
Itís frustrating but thieves can often pose as potential buyers so you need to be alert and know how to protect yourself. Itís important to note that DesperateSeller.co.uk does not offer any payment or shipping services so beware of scammers posing, via email or text, as remote buyers keen to pay the full amount if youíre able to pay a refundable transport fee. Phishing is another type of scam where an email or text is designed to look as if itís come from a genuine company. The idea is to try and trick you into providing personal or valuable information like passwords or account numbers. If you receive an email or text prompting you to log into an account to verify your details then donít open the email or attachments. As a general rule only sell a car to a buyer who youíre willing to meet. If you do receive any suspicious emails then make us aware of it so that we can forward it on to the correct authorities.

3. Keep your keys until payment
When you have a potential buyer coming to view your car take their details before hand so that you can check who they are when they get to you. Once theyíve arrived then stay with them at all times. Do not, at any stage, give them your car keys. If they wish to take your car for a test drive then check that they have a valid driving license and their own insurance. Whatever you do donít let them drive off in your car on their own even if they leave their own car keys as security. Once you and the buyer have agreed a price youíll then need to agree how to take payment. However you choose to do this never hand over your car keys and paperwork until your bank has confirmed that the full value of your car has cleared into your bank account. This is not the same as the funds appearing in your account. Online bank transfers are the best way to get paid and these can be done quickly via Faster or CHAPS systems. However, you will need to provide the buyer with your bank details which you may not want to do. Accepting cash is an alternative but you need to arrange the handover to happen at a bank where the bank staff can count out the notes and guarantee that theyíre genuine. If you accept a cheque or bankerís draft then make sure you get proof of the buyerís name and address in advance just in case you need to chase them up. Finally, no matter how the money changes hands the most important thing is that you should provide the buyer with a receipt and keep a copy for yourself. Once the deal is done tear off the bottom section of your V5C document and send it to the DVLA. This will notify them that you have sold the car to the new buyer. If you donít do this then you wonít get the automatic refund on any tax and youíll still be responsible for any penalties. Last, but not least, youíll need to inform your insurance that youíre no longer the owner of the car.

If youíre ready to advertise your car then head to the ďAdvertise my carĒ section on the DesperateSeller.co.uk website.