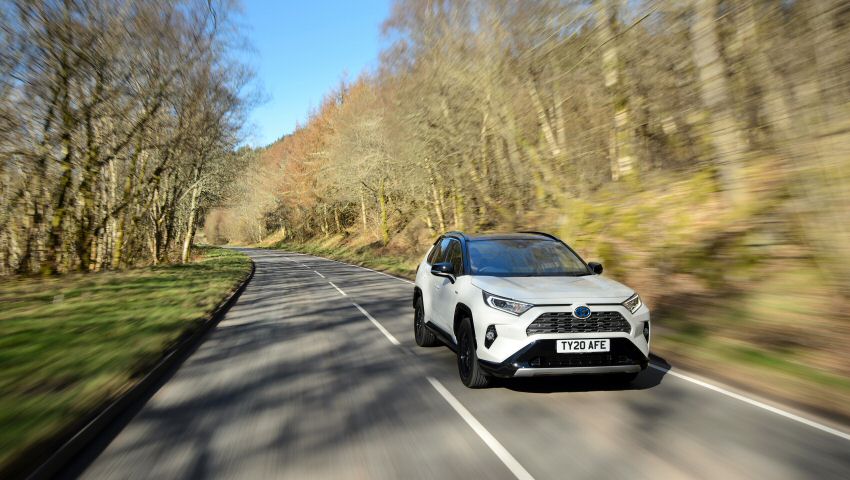 The 2020 Toyota Rav4 is an impressive family carrier that most drivers will enjoy
The latest incarnation of the Toyota Rav4 is an impressive vehicle with high comfort levels and a spacious cabin.
It's a much better offering than the model it replaces, and for those who remember the first generation of the three-door funky Rav4 then this new car brings something different to the market.

It's only available as a hybrid, there's no diesel option, but it's still a refined car to drive with plenty of braked pulling power for those who need it of up to 1,650kg. The Rav4 uses a CVT system for the automatic transmission and it works well – but some will need to get used to it.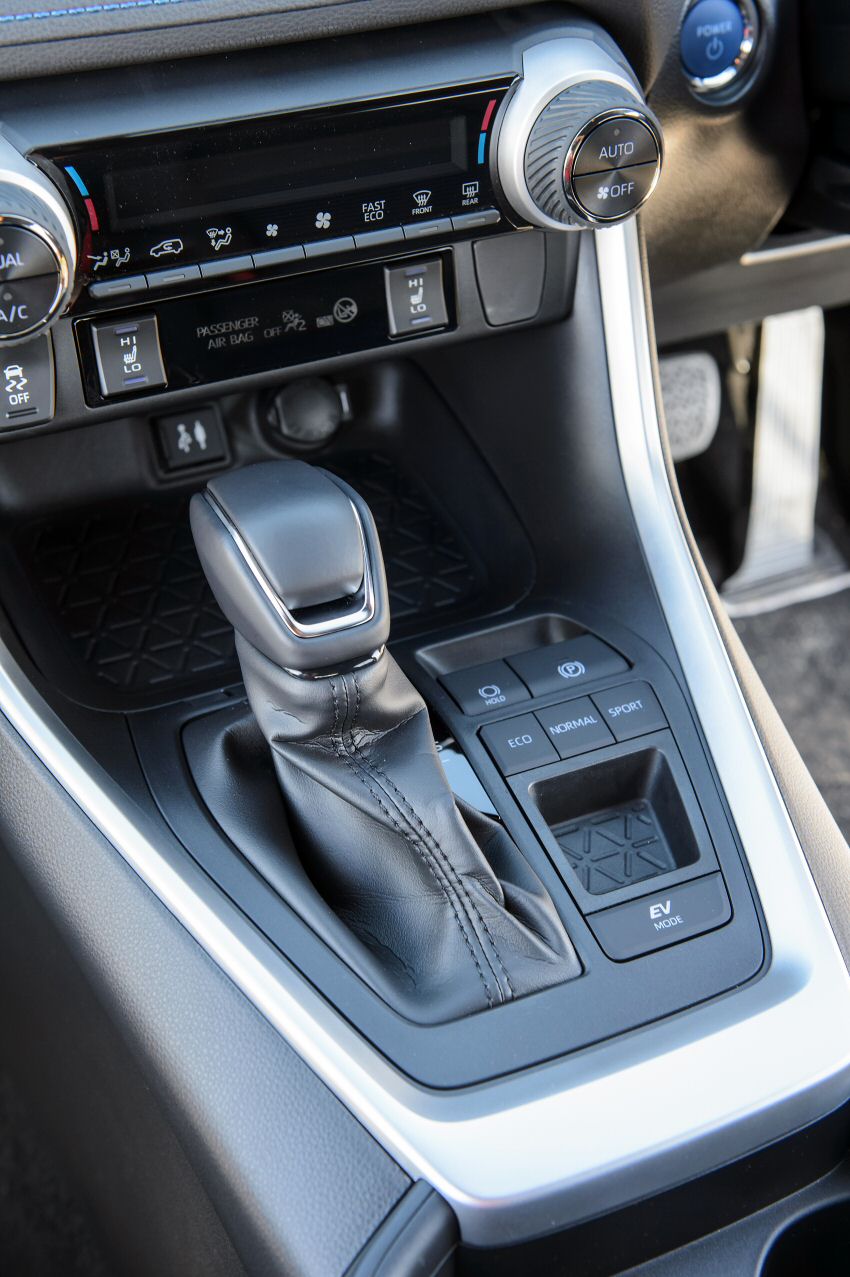 The initial model was something of a pioneering creation and the range has been one of the bestselling SUVs around the world.

This Rav4 is an all-new creation and there are similarities to the excellent C-HR with a shorter body but a longer wheelbase.

The Toyota Rav4 is a stable and rewarding vehicle
Out on the open road, the Toyota Rav4 is a stable and rewarding vehicle to drive and it's up against some well-known family crossovers, such as the Ford Kuga, Nissan Qashqai and the stylish Peugeot 3008. The Toyota designers have taken a lot on board for this latest offering and it ticks the boxes that must drivers wanting this style of vehicle are looking for.

It's available as either a two-wheel-drive or all-wheel-drive version with some lower body cladding to protect it when being taken off-road. This armour helps when driving down rutted country lanes or dealing with slippery surfaces and there's a 'trail' driving mode to sharpen up the suspension and throttle. The suspension delivers the grip - actually a surprising amount of grip - with the raised ground clearance making everything smooth and comfortable.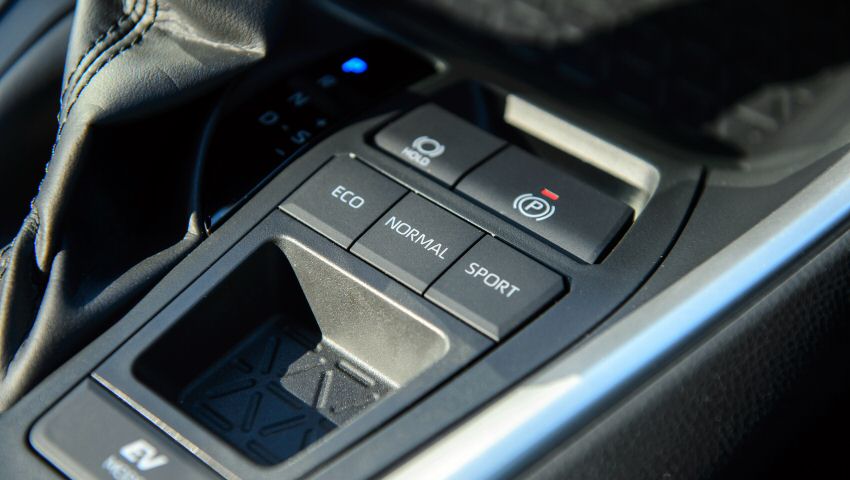 Indeed, compared with its rivals, the Toyota Rav4 will deliver a comfortable ride over rough surfaces whereas most of its rivals tend to be all mouth and no trousers when taken off Tarmac. Let's be honest - it's not a Land Rover but it is a capable off-roader and a great car to drive around town too. For those who will be racking up lots of motorway miles, the economy is around 50 mpg with emissions of 131g/km.

Toyota Rav4 is a fairly frugal offering
So, the Toyota Rav4 is a fairly frugal offering and the electric motor combines with the petrol engine to deliver plenty of power when necessary. It's also very good when overtaking at speed, even though the 2.5 litre engine doesn't have a turbocharger fitted. Having said that, the combined power output is 215 bhp, or slightly more for the all-wheel-drive model, and car will sprint to 62 mph in just over eight seconds.

That means the Toyota Rav4 is no slouch and it is fitted with an impressive list of safety and driver assistance systems.

Among these is a detection system for pedestrians, cyclists and vehicles. There's also road sign recognition plus steering assist to keep in motorway lanes. Radar cruise control is a feature on some models as is cross traffic warning and a blind spot monitoring system.

The stable ride is down to the chassis and there's little in the way of understeer or body roll when cornering at speed. Overall, the ride is supple and rough roads are dealt with very nicely.

The Rav4's cabin is more spacious
While the Rav4's cabin is more spacious than the model it replaces, it has undoubtedly been styled with an SUV's environment in mind because that's what drivers are looking for. The designers have introduced nice features and it's a distinctive offering.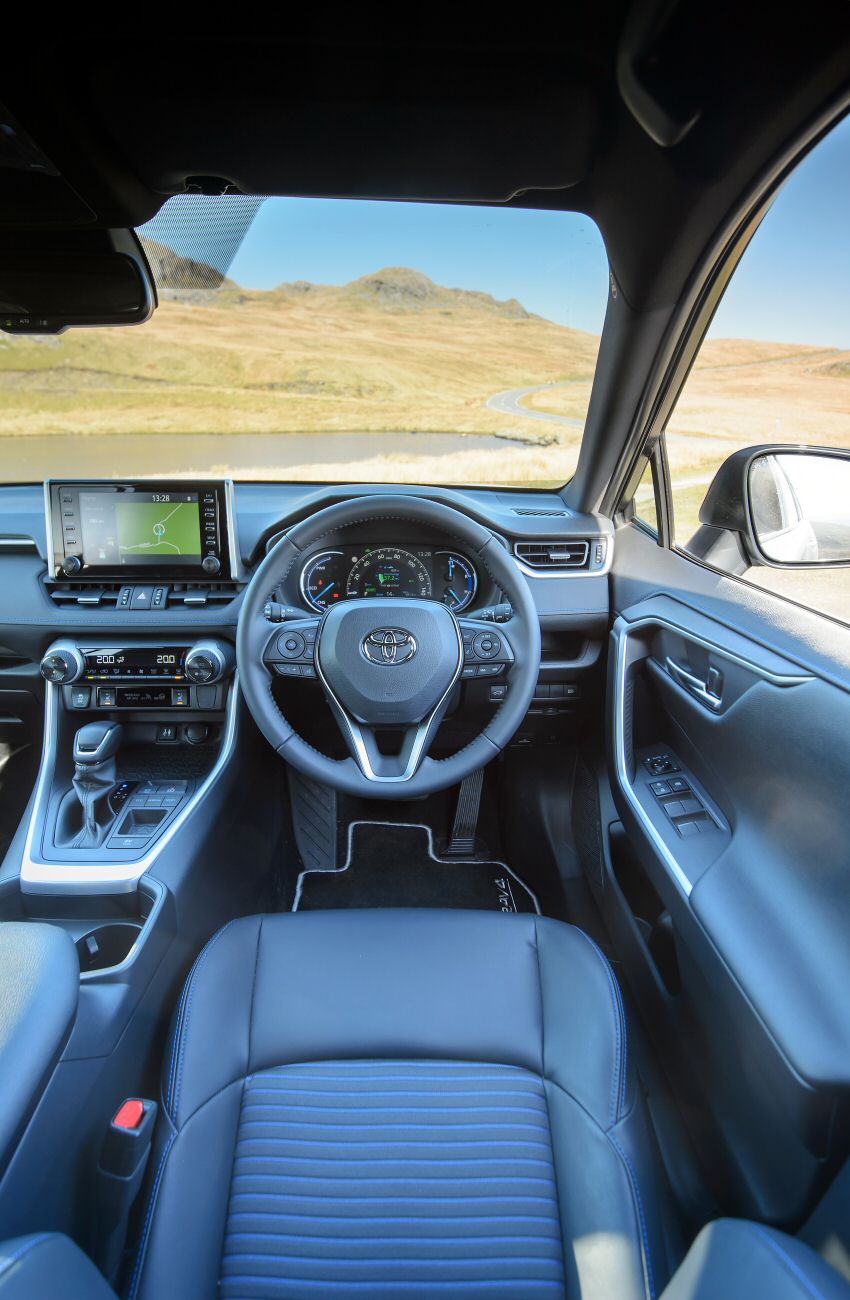 The materials are soft touch and the overall impression is that of a premium creation. The seats are comfortable with some models having heated and cooled offerings.

One of the benefits of owning a Toyota is for their renowned levels of reliability and the Rav4 has a solid and well-built feel.

Equipment levels on the models are impressive, with the basic offering including active cruise control with the front safety radar, as well as a rear camera. Go up the range and they include satnav and larger wheels plus the all-wheel-drive offering.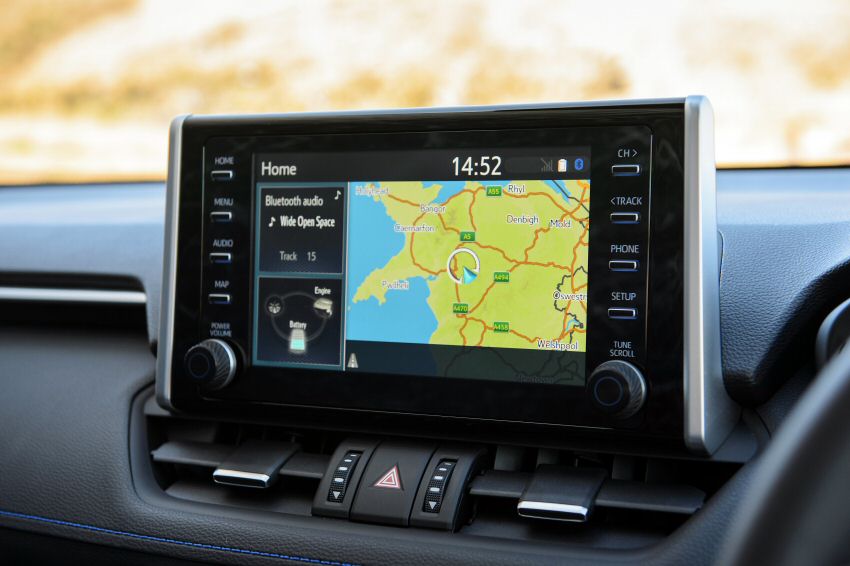 Toyota Rav4 is one of the cheapest crossover cars to own
Essentially, the Toyota Rav4 is one of the cheapest crossover cars to own so it will deliver financial benefits if this is an issue for choosing an SUV - it's also a decent car to drive and comfortable to spend time in. We really liked it, and while it's not as head-turning with its chunky exterior design as the initial model, it's an impressive family carrier that most drivers will enjoy. Check out some used Toyota Rav4 cars for sale today on DesperateSeller.co.uk.

DesperateSeller.co.uk rating: 4/5