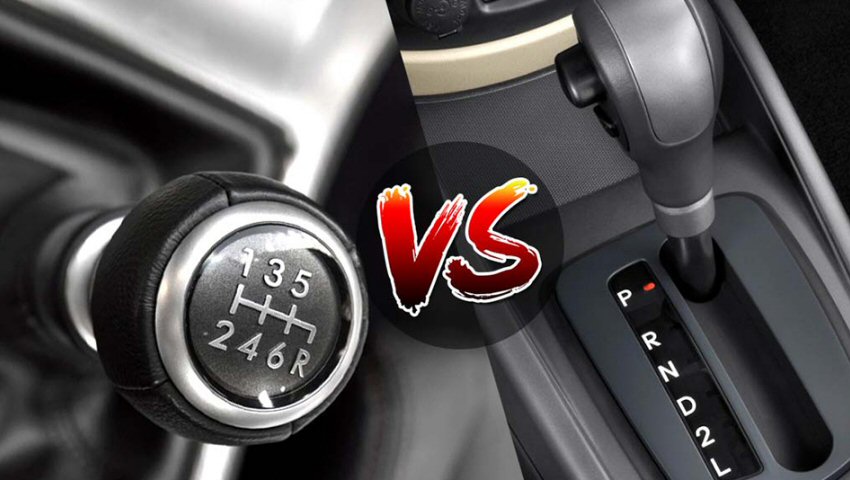 Automated cog swapper or a left foot pedal puncher?
This is one of the first questions asked by your local car sales specialist and your answer will start to funnel your requirements into a potential vehicle. Most of us who care about driving will have a preference and Iím guessing those of us with a ďstop start M25 carpark work commuteĒ will choose an automated cog swapper over a left foot pedal puncher.
In my experience It actually comes down to what youíre going to use the car for and the anticipated miles it will cover. The work hack will likely be an auto of some description and your fun car might be a manual, mine certainly are. This decision will soon be irrelevant once we are all buying and driving electric cars and a clutch pedal will be a thing of the past.

For now the current crop of automatic gearboxes are of good quality and the ratios and software are well designed to work with the car, I have owned a few motor cars that have the benefit of one of the best single clutch automatics available, the ZF 8HP (An 8 speed Hydraulic converter and Planetary gears) slotted into my Alfa Giulia then BMW 335d and current Discovery 4 all have this popular 8 Speed automatic. Another is the famous VW group double clutch unit commonly known as DSG, fitted to VWís, Audiís, Seatís, Skodaís and, from the same family, Porsche with the heavily modified version, Doppelkupplungsgetriebe (PDK) offering a quick, smooth preemptive cog change.

As well as the good there are the not so good. There are a few cars that have not benefitted from a two pedal configuration The early Smart cars from 1999, W450 and W451 build series were fitted with a robotised manual transmissions that took so long to change accompanied by a lunge forward then backwards they were laughable at best and dangerous at worst, even pulling out onto a roundabout required a preemptive lurch into the oncoming traffic. Some car models have had the auto treatment later in life, the iconic Porsche 911 had its first real automatic called the Tiptronic in the 964 version which had steering wheel mounted shift buttons, then later in 1995, a Tiptronic S version in the 993 model line. I have driven one and the gearbox robs the car of its full driving involvement and feel, rendering it not far short of a blunt instrument. Values of Tiptronic 911ís vs manual examples tell the story. However, conversely the later 2011 onwards 991 model line cars with PDK out sold the manuals 4 to 1 and more so in the US. Another that springs to mind is the 1995 E36 M3 when fitted with the optional SMG 1. This was another robotised manual with 2 pedals and a button slider that would increase the severity of the shifts. Albeit a forward thinking idea, it just wasnít ready for the M3 of the day and made it a bit of a pig to drive in traffic and less loveable compared to the manual. Later in the 2004 E46 generation M3ís the M division really missed a trick not offering 3 pedals in the E46 M3 CSL. Just think what they would be worth now with only 1383 produced, would have been even less as a manual.

Fast forward to today and almost every new sports, super and hyper cars have clever dual clutch gearboxes with 2 pedals. Thankfully, bucking the trend is the very special Gordon Murray Automotive T50. Gordon Murray who designed and developed the famous Maclaren F1 commissioned Xtrac to make a 6 speed manual. His latest road car is an amazing piece of engineering with one of the most exciting naturally aspirated engines ever made from Cosworth and yes, itís mated to a manual gearbox.

So whatever your preference when searching for your next car on DesperateSeller.co.uk, consider its use, mileage and even compare values for both the 2 and 3 pedal variants. Personally I would have a manual and enjoy a more involving experience but if itís an A to B transport to slide through rush hour traffic then an Automatic could be your preference, soon we wonít have the choice.