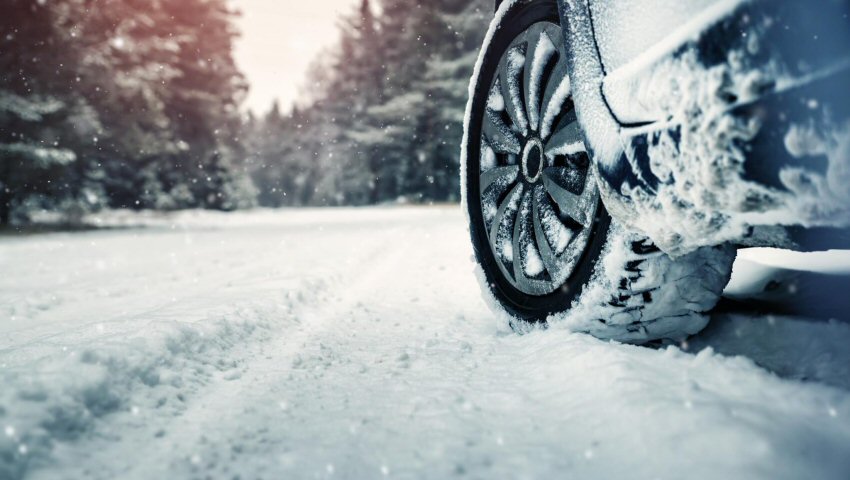 Best grip by far
With our recent flurry of snow and cold temperatures making the road conditions a little, well, slippery, it invited the question Are you really that much better off with a four-wheel drive vehicle? It's a popular notion and engrained into most our brains that the all-wheel drive vehicle is a safer companion in inclement road conditions. Whilst this is mostly true, we must apply some caveats.
Four-wheel drive, is just that. It delivers power to all the vehicles wheels. However, it does not change the laws of physics, nor does it make the vehicle handle any better (without power application) or improve the stopping power. It certainly aids traction, that's the benefit. Audi cleverly exploited this ability and named it "quattro". The Italian word for four, has been a great marketing tool for Audi to sell its passenger cars since they first produced the Audi quattro B2 back in 1980. Making use of new competition rules, four-wheel drive was applied to their rally cars, initially dominating over conventional 2-wheel drive cars. Then the Group B specials, the Audi A1 and A2 made quattro synonymous with Audi and a winning formula for grip. Transferring this into their road cars for the public was an inspired move, encapsulated by the famous TV advert with an Audi 100 CS quattro driving up a snow covered ski ramp.

There is no denying the benefits of driving all 4 wheels but on a snowy road the very best way to have grip is to fit winter tyres . You, like me, might have seen many a Ranger Rover, X5 or similar SUV stuck in the snow in the past and wondered why. Okay in lots of cases its, to put it nicely, an untrained driver but the interface between 2 or more tons of car and the road are just 4 small contact patches. The tyres make all the difference. A winter tyre set in sub-freezing snowy conditions will enable your front wheel drive Focus to overtake the summer tyred BMW X5, then safely make it round the corner in the knowledge it has a superior stopping distance, just in case. Have a look at the traffic in Scandinavian countries, they are not all 4x4 SUV's, in fact there are skillfully driven Saabs, Skoda's, hatchbacks, saloons and estates, basically, everyday cars. Lots are front wheel drive as in these conditions it provides better traction and progress than rear drivers, commonly though, they all wear winters. It's mandatory in lots of countries. Should we one day be allowed the freedom of driving outside the UK, or even past the shops for that matter, if its winter in Europe you will need them. Admittedly in the UK we don't quite have the consistent conditions for most to warrant the expense of a spare set of wheels and tyres clogging up the garage for 99% of the year. Even so the benefits would be apparent.

I have spoken with customers, car fans and colleagues who are under the impression that a 4-wheel drive car has superior handling dynamics and is safer, this is true if you're either On the power out of a bend, sprinting from a standing start or climbing a rocky mountain pass. Tipping the car into a corner and using the balance and gravity, your driven wheels are only relevant when you apply the gas. 4 wheel drive won't save you from going backwards into the bushes if you over commit into a corner. For example, many enthusiasts prefer a 2-wheel drive 911 to the "4" as its lighter and without the weight over the front, it's more of a pure driving experience. In addition, all Formula 1 cars are 2-wheel drive, it's the tyres that are changed to adapt to the conditions. So, with the wisdom of a Top Gear style consumer advice note Buy a previously enjoyed mk5 VW Golf with a manual gearbox, a spare set of steels with winters instead of an all-wheel drive SUV. It will save you a fortune over a 4x4 by far.