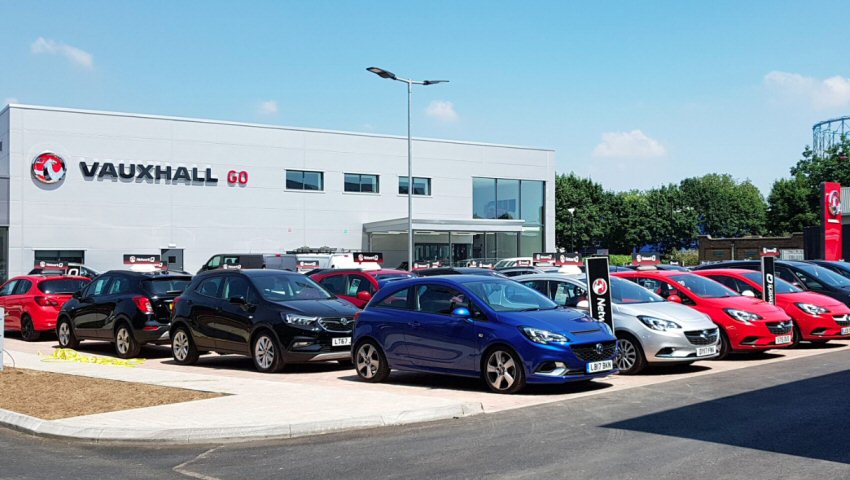 Is it the End for Car Dealerships?
The average UK new car buyer probably isn't aware of it just yet, but there are worrying signs that the end of traditional car dealerships could be on the horizon. Now I know a lot of people don't hold car dealerships and car dealers in particularly high esteem, but believe me, you'll miss them when they're gone. Well, your bank balance will miss them at least.
BMW leads the way
BMW has been carrying out a pilot scheme in South Africa where much of the new car buying process is conducted online through the manufacturer's website. The physical dealerships haven't been closed under the pilot scheme, but their role in the sales process has been drastically changed.

All direct responsibility for the sale is handled directly by BMW, and that means the order taking, invoicing and receiving of payment is no longer anything to do with the dealership. Dealerships, therefore, become more like consultancies, and instead of salespeople, they have consultants who are only there to show and explain how things work. If you imagine Apple Stores for cars you'll have a good idea of what dealerships will become.

It's not a new idea
To be fair, BMW isn't alone in considering this kind of system and it's certainly not the first to try it. Mercedes-Benz has been trialling similar schemes, and the most obvious example of this type of retailing in action is Tesla. This isn't the only fundamental change to car retailing that's in the pipeline either.

Mercedes, BMW, Porsche and Volvo have all been trialling subscription models for new vehicle sales too, but more of that later.

So what's the problem?
Buying a new car online from the manufacturer will be quick, simple, efficient and convenient, and you won't have to put yourself through that interminable sales process that car dealerships all use to get you to buy from them. What's not to like about all that? You'll still have local ˜dealerships˜ where you'll be able to see and drive the vehicles before you buy and have the vehicles and their systems explained to you by expert consultants. Dealerships will also still be there to service, fix and maintain your vehicle, so where's the downside?

There's one big downside I can tell you about, and that's the price you will have to pay for all this convenience. You might not like haggling over the price of a new car every few years, but are you prepared to accept a ˜take-it-or-leave-it˜ price that will inevitably be thousands of pounds more than you might have paid under the traditional dealership system?

Not just new car sales
You shouldn't sit there feeling smug if you always buy used cars either. The used cars market is actually further down this road already than the new car market. There are plenty of online-only used car companies operating online here in the UK, and there are more on the way. If you're okay with the idea of buying a four-year-old car online without seeing it or test driving it, and if you're happy not being able to negotiate on the price, then good for you. I buy my new cars entirely online, but I wouldn't do it with a used car and I certainly wouldn't just accept the asking price.

The future
Car manufacturers believe that the mobile phone market is the blueprint for the future of new car sales. They think a new generation of potential car buyers are used to that model and they'll forgo the opportunity to negotiate to get the convenience. The problem is they're not following the mobile phone contract blueprint at all.

You can shop around lots of different retailers to get the best deal on a new mobile phone and airtime contract and save yourself a small fortune. That isn't the case with this type of car retailing because you will only be able to buy a new BMW from BMW, a Mercedes from Mercedes, and so on.

The subscription sales model offers even more convenience as the price of the car, the insurance and maintenance are all rolled into one convenient monthly payment. The problem is I've looked at several trials of these subscriptions in America, and the cost of that convenience is astronomically higher than the way we can buy, lease or finance a car at the moment.

Convenience is great, but the potential cost for car buyers in the future is worrying, and that's before we're only allowed to buy incredibly expensive new electric cars!