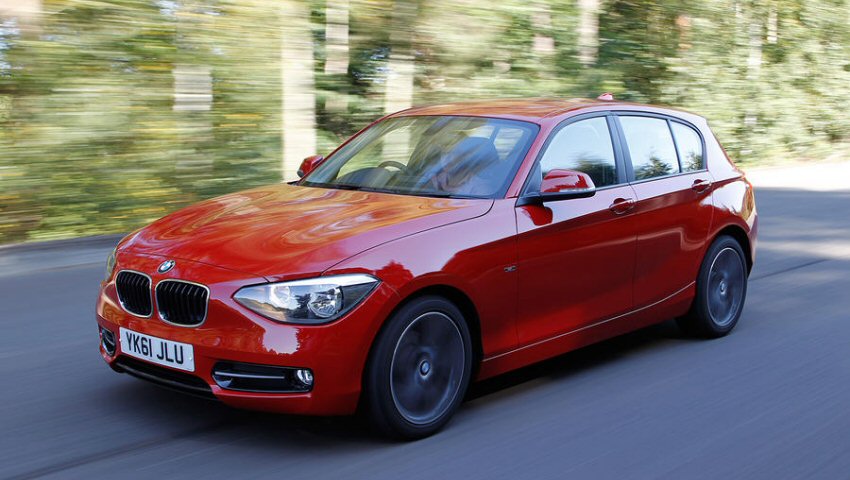 Four To Five Year Old Cars Now Favourite with UK Buyers
Whenever there's a major crisis going on, you'll hear lots and lots about the countries, people, businesses and organisations that are suffering as a result. However, while we should never underestimate or ignore those who are suffering, the truth is there will also be winners as well as losers in any crisis.
The coronavirus crisis is no different, and we're even seeing different parts of the same industry having very different experiences, especially when it comes to the motor industry. While the manufacturing and sales of new vehicles are at a historic low, the used car market here in the UK is positively booming and prices are soaring.

Older Cars Now Fashionable
Here at DesperateSeller.co.uk, we now find that five-year-old cars are the most popular with buyers, and other online and bricks-and-mortar sellers are also finding that four and five-year-old cars are what buyers appear to want. Some people are choosing them because they fit their budget better than something newer, but a lot of buyers also seem to be buying sportier and more premium models that are four or five years old, rather than more bread-and-butter cars that might be newer.

2008 All Over Again?
I was right in the thick of things managing the sales department of a prestige car dealership back in 2007/2008 when the global financial crisis hit, and I thought I'd never see anything like it again. We went from opening Glass's Guide at the start of each month to see our used Range Rovers had dropped in value by a thousand pounds, to then suddenly seeing them going up each month by almost the same amount instead. Buyers would enquire about a used car on a Monday, but when they came in at the weekend to see it, the price had actually gone up.

People had stopped buying brand new models almost completely, and the lack of new models being sold meant a lack of fresh used car stock coming into the market. The inevitable result was that used car prices began to rise, and anyone who knows anything about the auto business will tell you that's not the way it usually works at all.

Fast-forward to 2020, and you could be forgiven for thinking we're going through the same thing as 2008, but due to a different type of crisis resulting in the same distortion of the car business as 2008. This is similar, but it's not entirely the same.

What's Really Happening?
August is usually one of the quietest months of the year for car dealers, as new car sales come almost to a halt as buyers hang on for the new registration plate to arrive on September 1st. This year, however, new car sales ground almost to a halt several months ago as consumer confidence nosedived as the spectre of recession and mass unemployment appeared on the near horizon.

Unlike 2008 though, it appears this particular crisis is having a different effect on buying habits. Some people are now ditching public transport for commuting, which is down to both an increase in remote working as well as social distancing concerns associated with public transport. A lot of people are therefore moving back to cars, but they're being very careful about what they buy.

Because so many people are uncertain about what the future holds for them and their finances, older used cars are becoming an increasingly attractive and desirable option. As demand increases, but supply is limited as so few news cars being sold, it means a lack of part-exchanges and prices therefore inevitably rise.

If you're someone who used to pay something like £300 a month for a train season ticket but you're now working largely from home, you don't need that season ticket anymore, do you? You probably still have to go into the office now and again though, so why not use some or all of what you used to spend on that season ticket to buy a car? You then have all the flexibility of owning a car, but you're also travelling in a socially distanced manner too. And if you're going to buy a car, why not go for one you really like that's a few years older and still within your budget, rather than something pretty mundane that's newer and costs the same?

Will the Current Situation Last?
Nothing lasts forever, so don't assume you can hang on to your current car and keep seeing its value increase. As the country opens up and things get closer to something like normal, the usual rules of the motor trade will begin to reassert themselves before too long. Just like any other time, I'd say buy a car if you need or want to, but make sure you stick to a budget you're comfortable with.