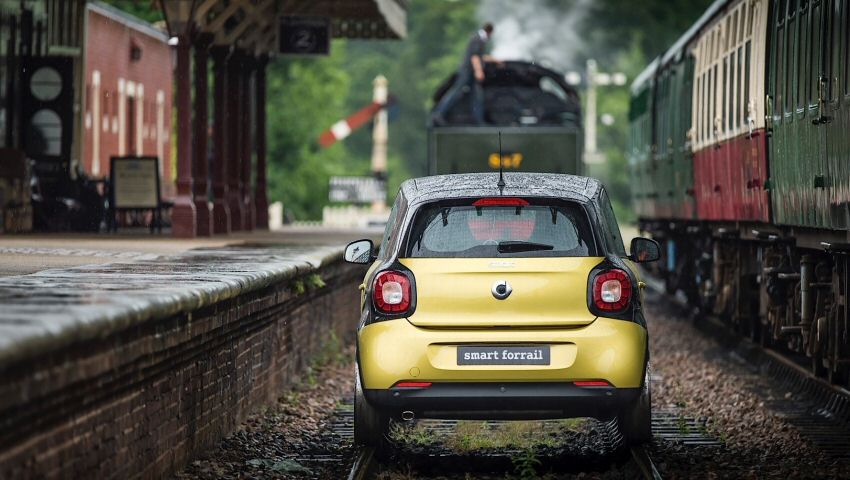 Cars Now Cheaper Than the Train
If you listen to the news on television or radio these days you could be forgiven for thinking almost the entire country goes to work on public transport. That's not the case at all, of course, but public transport is indeed hugely important in certain areas of the country, especially the southeast. However, Covid-19 has changed everything, and it's made a lot of people re-assess how they work, including how they get there.
A new study has revealed something a lot of us knew already, which is that buying and running a car can be cheaper than using the train. This is especially the case for those who have to buy those expensive rail season tickets, which go up well above the rate of inflation every year even though the service they offer appears to get worse.

The Rethink
Government advice is that commuters should avoid using public transport if at all possible to help with social distancing and the continuing suppression of the Covid-19 virus. However, if you live further away from work than is practical for walking or cycling you're going to have to use public transport or a car.

But even those who would traditionally shun the car in favour of public transport are thinking about what they're doing, with many concerned that going back onto public transport – even with social distancing – is a risk they're not sure they want to take.

If you are one of those having a rethink, a survey carried out for a used car supermarket chain will provide even more food for thought, and might convince you to ditch the train and get back into your own car.

The Evidence
With an Ipsos MORI poll finding that as many as 61% of people are now concerned with the perceived infection risks of using public transport, the car supermarket has come up with ten used cars that can cost less to buy, tax, fuel and insure than many popular rail commuter season tickets.

The research shows that a rail season ticket from Shenfield in Essex to Stratford in London – a journey of 27.3 miles – costs £285.70 per month. The car-buying alternative example it uses is a Seat Ibiza 1.0 Sol 3dr Sport Coupe with a PCP finance payment of £114 per month. That then leaves £171.70 per month for tax, insurance, fuel and maintenance, but it also means you have a car for journeys beyond the daily commute to work.

There are nine other examples given, but there's no denying that it's a compelling argument, especially as there's no better way of social distancing from other commuters than travelling to work in a car on your own.

There's More to the Story
Of course, you could pick several gaping holes in the argument for ditching the train in favour of the car. For a start, the numbers given to support the argument don't consider depreciation, which is something you wouldn't have to worry about if you use the train. The study also doesn't consider parking and congestion charges you might have to stump up for if you use a car to get to work every day. There are also issues like traffic jams, accidents and other things that could mean getting to work on time isn't guaranteed if you use your own car. Let's face it though, when have trains been a reliable way of getting anywhere on time?

There's a lot to weigh up if you're one of those people who have to commute to and from work, but there's a compelling argument for choosing a car that wasn't been made much of before the virus hit us. Who knows? Cheap hatchbacks and saloons might start making a comeback instead of everyone buying SUVs, but I'm not going to make any bold predictions in that direction.