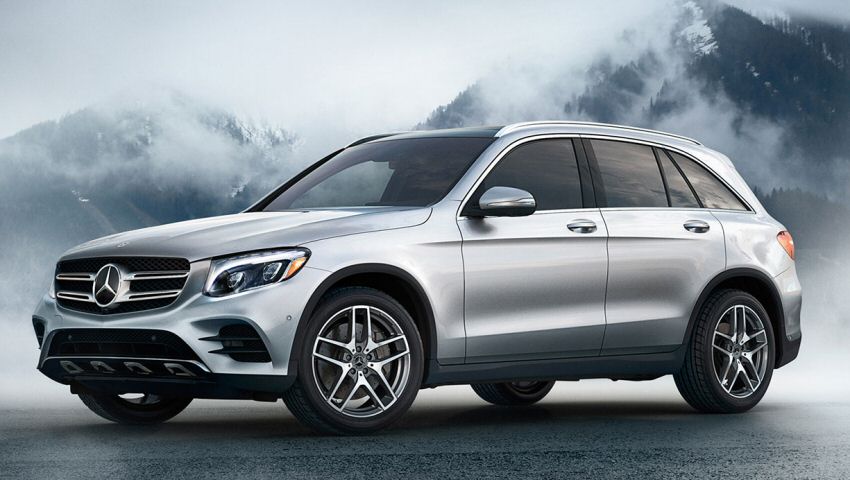 The 2019 Mercedes GLC could well be the prestige SUV for you
The GLC is Mercedes's take on the prestigious midsize SUV and market which makes it super desirable. It also puts this car up against super desirable SUV rivals such as the Audi Q5 and BMW X3. Over the last four years the GLC has become one of Mercedes's best-selling cars in the UK and understandably Mercedes wants to keep it this way. This is why the GLC has been given an extensive mid-life refresh for 2019.
So, what's new? Well, the looks for one thing as there's new bumpers on the front and rear, new headlights and new taillights amongst other things. There's also some new engines and revised efficiency figures as a result. There's also some additional luxury and safety kit too to boast about. The question is, has all of this new stuff made the GLC any more desirable?

The first thing that strikes you when you sit inside the GLC is all of the tech on display. You get a high-definition display in the middle of the dashboard and also a hi-def screen behind the steering wheel instead of regular instruments. It just feels as though everywhere you look there's another hi-def screen. The way that all of this works together does take a bit of getting used to but there's some really cool functionality. For example, the sat-nav has augmented reality which overlays instructions onto a camera image of what you can see in front of you. The overall quality throughout the cabin is nothing short of excellent. However, it should be noted that pretty much every major surface and trim piece in the car we're testing is an optional extra. This car is also very practical with plenty of space in the back and a very presentable boot.

On to the drive then and what we can tell you is that the car we're using for the purpose of this article is the 300d and it's the more powerful of a pair of new 2.0 litre diesel engines. This particular engine produces 245 brake horse power (bhp) which on the whole means it's pretty brisk. However, the best thing about this engine is just how civilised it is. It's smooth, quiet, relaxed and works really well with the standard 9-speed automatic gearbox. What's more is the fact that this car shields you so well from all of the noise and hustle and bustle of the outside world which helps make this car even more tranquil. The exact suspension setup you get very much depends on which version you go for. The car we're testing is fitted with optional air suspension that is a cost option on most versions. We would highly recommend it as it's actually really good. It's so good that you can alter the stiffness depending on whether you set a sporty driving mode or a more sedate one. However, whichever option you choose the ride stays smooth and comfortable on whatever sort of road you're on and whatever your speed.

This car stays very controlled through corners. It not only stays super-grippy but the steering is responsive, weighty and sublimely reassuring. We'd have to say that the whole thing just feels generally tidy. Ok, the GLC may feel a little bit top-heavy at times and a tad heavy on the brakes but it's nothing that will take the shine off of what is otherwise an extremely well-polished driving experience.

During our very brief test of the new 2019 GLC we found that it really does build on the strengths of the previous version. These strengths being its image, desirability, quality and civility. All of these traits make the GLC a very worthy contender in its class. So, if you're looking for a comfortable, posh-feeling choice that sits neatly within this class of car then the GLC could well be the prestige SUV for you. Head to DesperateSeller.co.uk for used Mercedes Benz GLC cars for sale, take a look and then make up your own mind.