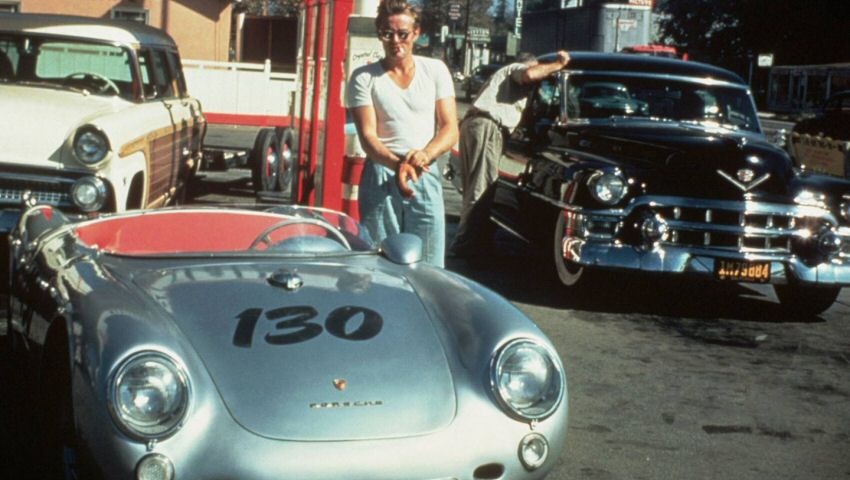 Your status gives you no protection on the road
At Desperateseller.co.uk, we usually like to make these articles upbeat – to always look, as the song so famously urged us, on the bright side of life. But, sometimes, just sometimes, we have to face facts: life can have a dark side. Like, for example, the fact that driving can be a dangerous activity. It can, to be blunt about it, kill people. And it often does. According to the WHO, global annual road traffic deaths reached 1.35 million in December 2018, and road-related deaths are now the leading killer of people aged 5-29 years.
It's easy, of course, to be lulled into the belief that it will never happen to us that it's only other people who are in danger from the perils of the road. But it's not true. In fact, everyone is equally at risk, from the most 'ordinary' of people to the wealthiest and most famous. And, to prove it, there are plenty of celebrities who have met an unfortunate end while driving, or being driven. Probably, the example that, for many of us, springs first to mind is that of Diana, Princess of Wales, who was fatally injured in the 1997 Paris tunnel wreck which also claimed her lover, Dodi Fayed, and driver Henri Paul. Conspiracy theories have surrounded the incident ever since, but the 'official' conclusion is that Paul's drunkenness contributed to his losing control of the Mercedes-Benz S280, while an inquest also pointed to pursuing paparazzi.

But Princess Di is far from the only superstar who, over the years, was killed on the roads. Here are just four of the most famous car-related fatalities. They're not meant as a ghoulish, schadenfreude indulgence, just a sad reminder that none of us are exempt from the deadly dangers of driving.

Marc Bolan, rock star
At the height of his fame in the early to mid-1970s, Bolan – born Mark Feld – outsold Jimi Hendrix and The Who with his band T Rex. But, as so often happens, fame bought temptation. And Bolan succumbed to it. He started taking drugs and drinking booze. He took pills to wake up and pills to go to sleep. Over a couple of years, he began to grow fat and become an alcoholic. It was only when he met the black American singer, Gloria Jones, that things began to change - they had a baby, and Marc Bolan began to make a come-back. Then, on 16 September 1977, just has life had regained a level of normality, his life was tragically snuffed out. Gloria Jones was driving them in a Mini 1275GT, when it crashed into a tree on Barnes Common. She was badly injured, but he was killed instantly.

Grace Kelly, Princess of Monaco
Grace Kelly, considered by many to be one of the most beautiful women of her time, married into royalty after a successful acting career. And it was while she was driving from her country home to the Palace of Monaco, on September 13 1982, in her ageing, but much-loved, Rover 3500, that she met her death. No-one really knows the exact circumstances, and the princess was generally considered to be a very placid driver, but whatever happened proved fatal – her car tumbled more than 100 feet down a cliff. Although her daughter Stephanie survived, Grace Kelly herself died later of head injuries.

James Dean, actor
This must be one of the best-known car-related deaths in history. Soaring to fame on the strength of his performance in ˜East of Eden˜ (1955), Dean was immediately signed to play the lead role in ˜Rebel Without a Cause˜ (1955), followed by ˜Giant˜ (1956). Sadly, he never got to enjoy the cult status to which these last two movies ultimately elevated him, as he died before they could be released. How? Well, in September 1955, Dean was driving his brand-new Porsche 550 Spyder to an auto rally in Salinas, California, when he was involved in a head-on collision with a 1950 Ford Tudor. He was only 24 years old. The result was the icon we remember today - a young man frozen in history as a talented, misunderstood, rebellious youth who symbolises the essence of teenage angst.

Jayne Mansfield, actress
Jayne Mansfield was on her way to becoming THE blond bombshell of the 60s, having already achieved huge success as an actress, singer, and early Playboy Playmate. And with the sad early death of Marilyn Monroe, she was poised to be the new sex symbol of a generation. Sadly, her life, like Marilyn's, would also end tragically. Following a nightclub appearance in Biloxi, Mississippi, on June 29th, 1967, Mansfield was traveling with her lover, Sam Brody, her driver, Ronnie Harrison, and 3 of her 5 children en route to New Orleans. Suddenly, a dense fog from an anti-mosquito spray drifted over the highway, and the car (a 1966 Buick Electra) rammed into a tractor-trailer in front of them. All 3 adults were killed instantly, though the children survived. The deaths led to the US National Highway Traffic Safety Administration requiring all semi-truck trailers to be equipped with a DOT Bar (designed to stop a car before it rolls underneath a trailer. This soon became known as the Mansfield Bar.

The lesson from all this? None really, beyond the obvious advice to be careful when you drive. One day, the driverless car will all but eliminate the risks of driver error, but – until then – we're in control we're stuck with manually controlled vehicles. And if you're looking for a used one, there's no better place to look than our used cars section. Why not check them out now!