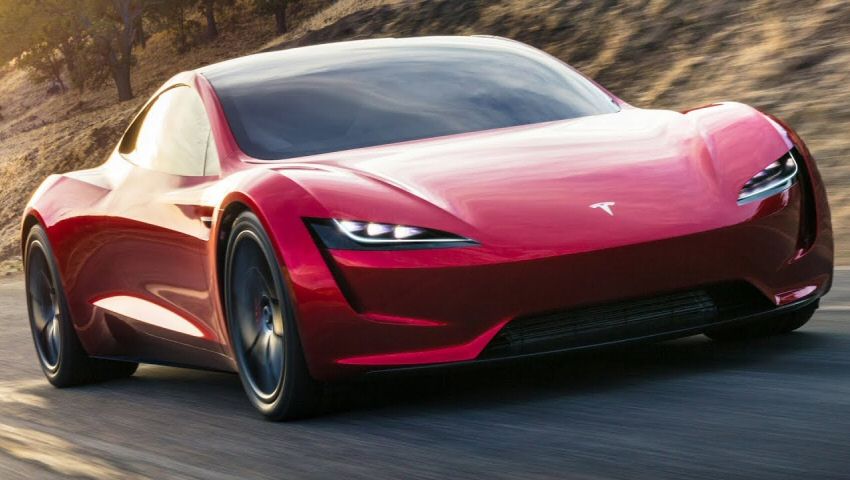 Goodbye mirrors, hello cameras!
Mirror, signal, manoeuvre. Remember that? It's one of the mantras of the learning-to-drive process. At Desperateseller.co.uk, we recall being made to repeat it until the sequence became not just a habit, but an instinctive reflex. You may have had a similar experience. Well, soon, it will have to change to something else – specifically: camera, signal, manoeuvre. Why? Simple. It's because, before long, manufacturers will replace the traditional rear-view mirror with all-seeing video cameras and screens.
In fact, it's already started to happen. The 2019 Lexus ES has just become the first production car to give mirrors the heave-ho – though only for the Japanese market just now – and Audi wants to do the same in the US market with its first mass-market electric car, the E-Tron, but the regulations still need to be changed to allow it. A similar situation pertains in the UK, where your car must legally sport at least two mirrors – one on the offside wing, and the other interior. Failure to comply can expose you to a fine up to £2,500. Still, it can't be long, surely, before the law here changes in favour of a video feed from a camera.

Probably, none of this has come as a huge surprise to you. After all, technology-wise, cameras are really just a natural progression, a sort of Darwinian evolution of automotive species. In fact, concept cars have included cameras instead of side mirrors for decades, and the production industry has been working toward an international standard for camera monitoring systems (CMS) since 2010. European and Japanese regulators finally gave automakers the go-ahead for mirrorless cars in 2016. Now, three years on, we're set for a deluge (legislative changes permitting) - other models, due to arrive soon, boasting cameras instead of mirrors, already include the (electric) BMW IX3, Jaguar I-Pace and Tesla Model X, and pretty well every other manufacturer will have plans to follow suit.

Of course, nixing wing mirrors is mainly about safety - cameras can eliminate blind spots, compensate for headlight glare, zoom in/out, dynamically adjust contrast for maximum clarity, and do much more to protect the vehicle driver and other road users. But safety isn't the only advantage of camera feeds – not by a long chalk. For a start, they'll make the car more aerodynamic - in fact, it's been estimated that external mirrors, depending on the specifics of their size and profile, account for 2% - 7% of a car's aerodynamic drag. You don't need to be Alan Turing to work out what that means for fuel economy and (therefore) range! Plus, for comfort lovers, cameras substantially reduce the NVH factor (that's geek-speak for Noise, Vibration and Harshness), and make squeezing your car into a really tight parking spot considerably easier.

And all this is happening right now. Look a tad further ahead, and cameras will be playing an even greater role in the automotive world. Take Driver Monitoring Systems, for example. The 2018 Cadillac CT6 already features technology which can intelligently track head movement, and alert drivers to pay more attention if necessary. And NIR (Near Infrared) systems are being developed that can see through sunglasses to analyse eye gaze, blink rates and pupil diameter to determine drowsiness or distraction. Tests show that such solutions can reduced incidents due to drowsiness by some 90%. Indeed, so effective is the technology that, by 2020, it's expected that manufacturers wanting to qualify for a full Euro NCAP safety rating will have to have a driver monitoring system (DMS) onboard.

Or take facial recognition. Soon, cameras will probably be used to identify a vehicle's driver as a security measure. Possible uses of such a system are many and various, from allowing only certain people to start the car at particular times (e.g. teenagers allowed to drive in daylight hours only, not late at night), to automatic payment for fuel, food or goods through an onboard payment system.

And then there's the use of cameras for automated collision avoidance, automatic lane centring, video recordings for training and insurance, purposes. . . and, well, lots more uses which are either here now, or coming soon. Basically, things are changing. Fast. Within a couple of years or so, the Car may still be the Star, but the camera will be playing Second Lead.