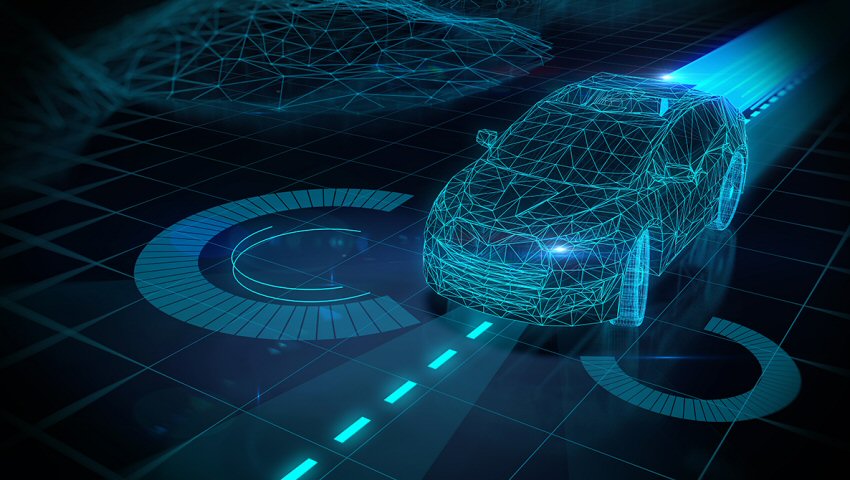 How Much Tech do Drivers Really Want?
In just the last week, Automobili Pininfarina and Deutsche Telekom have unveiled the world's first globally connected electric hypercar and Jaguar Land Rover has created a smart city hub that will allow real-world testing of connected driverless cars. Those are just two of several announcements about the latest technology for cars that keep coming thick and fast. But do carmakers ever stop for a moment and ask themselves how many drivers (and potential customers) actually want their car to be so technologically advanced and connected to the outside world?
Plenty of technology is good
Don't assume for a moment that a case is going to be made here against in-car technology and that we should all be driving old cars with wind-up windows, MW radios and eight-track cassette decks. There's an awful lot of tech in today's cars that we should all be thankful for, such as electric windows, climate control, ABS brakes, power steering and fuel injection to name just a few. You might even think items such as heated seats, auto-dimming headlights, rain-sensing wipers and 200-way power-adjustable driver seats are what make car driving bearable these days.

Surely though, even those of you who can't even think of buying a new car anymore unless it has a heated steering wheel will agree that in-car technology is in danger of going a little too far at times?

Essential, or just annoying and unnecessary?
Before we even touch on driverless cars and cars that are connected via Wi-Fi and Bluetooth to everything and everyone, let's look at some relatively common tech that could already be seen as unnecessary or just downright annoying.

Two pieces of modern technology that can be really annoying, and that could be seen as going too far, are lane-departure warning and automatic emergency braking features. If you're one of those people who are not especially comfortable driving a car at times, you could possibly just about make a case for automatic emergency braking. However, if you think these systems are fool-proof and you intend to rely on them I suggest you do a little research and think again.

Lane-departure warning has proved a step too far for me, however. I had a 2016 Kia Sportage until a couple of years ago, and I'd wholeheartedly recommend one to anyone thinking of buying one. It was an excellent SUV and great value for money, but the lane-departure warning system drove me crazy as it sent a judder through my steering wheel every time I crossed the white line in town on two-lane streets where cars are parked on both sides of the road, and you couldn't drive down the street if you didn't cross the white line.

Even if you're on a motorway, if you have to rely on lane-departure warning and automatic emergency braking to keep you safe then I suggest you reassess whether you're a suitable person to be driving in the first place.

Where is all this going?
Now we come to the really cutting-edge stuff, and a lot of this comes down to whether you actually want to drive or to be driven instead. Even stuff like the safety features already mentioned have come about as a result of driverless technology being developed, and there's plenty more to come. But what about those drivers who don't want every feature of their car controlled via a touchscreen or their mobile phone?

We're constantly being told that young people are not bothering with cars or even learning to drive these days, so who is all this connected technology being designed for? I know plenty of drivers in their 50s, 60s and 70s who don't even want DAB radio and have no idea what Apple CarPlay and Android Auto compatibility even means.

If you just want a car that's simple, straightforward, reliable, affordable and good to drive, what are you going to do in the evermore connected future? I can tell you what people will do they'll increasingly turn to older used cars instead.

With the government now rumoured to be bringing the banning of the sale of new petrol and diesel cars forward by another 10 years to 2030, and with new cars becoming increasingly connected and autonomous, the used car market is going to boom like never before. A very good friend of mine has just left a large car dealer group and set up his own used cars business, and it increasingly looks like a very smart move.