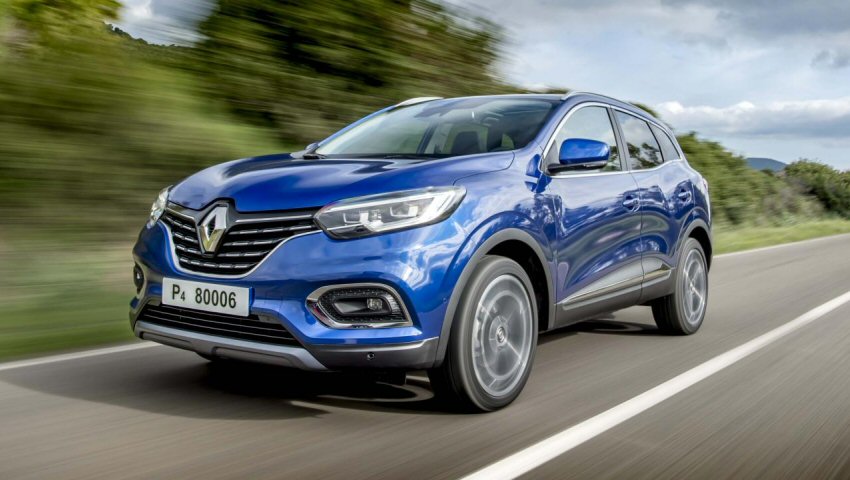 A couple of SUVs you should take a look at
Whether itís for space, height, road presence or ease of access offered by an SUV, youíll want to know youíre choosing the best. So, with that in mind weíve compiled a small list of SUVs you should be on the lookout for.
Nissan Qashqai
By combining the height of a 4x4 with the running costs of a hatchback Nissan hit the nail firmly on its head with the Qashqai. Itís got stylish looks, lots of space and offers and easy driving experience. The Qashqai is therefore somewhat of a default car for many buyers and the 2020 version is the best yet.

Mercedes GLC
If only the 3-pointed star will do then the Mercedes GLC is the SUV for you. Itís based on the C Class saloon and has just as luxurious an interior while the driving experience is both comfortable and smooth. Simply sink into the GLCís supportive seats and you can waft along in true SUV comfort.


Volvo XC90
If your budget can stretch to it then youíll find the Volvo XC90 an excellent 7-seater family car. Itís genuinely luxurious inside with a minimalistic high quality dashboard and is very comfortable to drive too. Thereís even a hybrid model that gets favourable company car rates.


Jaguar F-Pace
Youíll need a healthy budget if youíre in the hunt for Jaguarís first ever SUV but we have to say that the F-Pace is well worth it. Its handsome exterior looks are matched by its stylish dashboard. The interior space is generous while the F-Paceís driving experience is one of the best that SUV money can buy.

Dacia Duster
The Dacia Duster is a Bonafide SUV but itís also one of the cheapest cars you can buy today, let alone of the cheapest SUVs. Ok, some of the dashboardís materials and ergonomics maybe a little sub-par but thereís no fault in the driving experience which is both comfortable and competent.

Citroen C4 Cactus
If youíre after an SUV with its own sense of style then look no further than the Citroen C4 Cactus. Those air-bumps on the doors look both cool and defend against dense and crowded car parks. The comfortable driving experience and economical engine have won it many loyal fans.

SEAT Ateca
The SEAT Ateca is an SUV made for keener drivers as itís a genuinely engaging car on the road. SEATís first ever SUV is also a sharp looker while the excellent and broad engine range means that itís easy to find the right model for you.

Renault Kadjar
The Renault Kadjar is closely related to the Nissan Qashqai but it has a bigger boot and a longer warranty than Nissanís trend-setting SUV. The Kadjarís engine range and driving experience is similar though making it the perfect companion to family life.

Skoda Kodiaq
7-seater SUVs donít come much cheaper than the Skoda Kodiaq but donít go thinking itís a bargain-basement 4x4. The Kodiaq is both well made, well equipped and decent to drive. Its handsome looks and driving position leave you in no doubt as to its assertive SUV credentials.

Peugeot 3008
You can tell that the Peugeot 3008 is something special just by looking at it. Step inside and youíll see that the radical design not only looks great but works brilliantly. Both passenger and luggage space is plentiful while the driving experience is spot on. The high-spec models are truly luxurious.

So, there you have it, a couple of SUVs that we recommend you take a look at. Make sure you start your search by heading to DesperateSeller.co.uk.