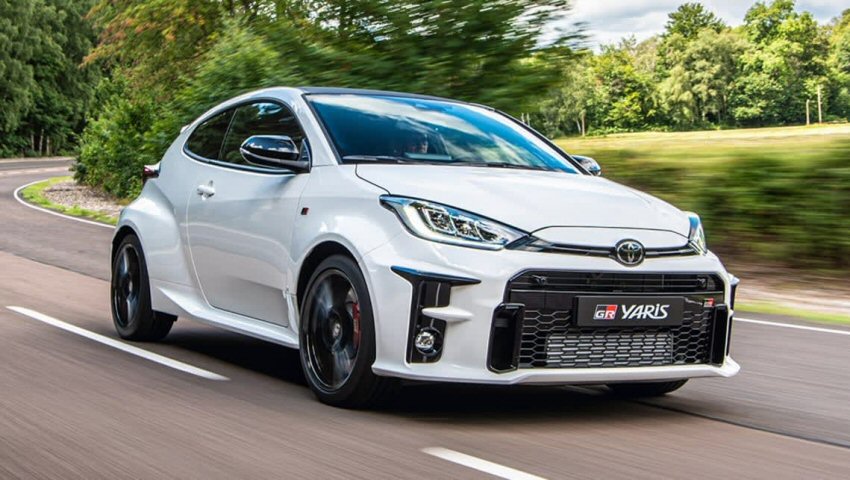 Dont believe the hype
Not just a classic Public Enemy track but a question as to whether we buy into the online buzz made around a newly launched vehicle or an "of the moment" classic car. The internet, mainly YouTube, has given us a plethora of opinions on motor cars and anything else you care to imagine.
I might have succumb to the hype as I've just placed an order for a new Toyota Yaris GRwith circuit pack. Having watched all the reviews, especially from the ones I trust, read the blurb from Toyota, spoke to a good friend then sorted a comfortable monthly. I called Medway Toyota and read out the long number. These cars are selling fast and for very good reason, it is a very special car and one that, according to every reviewer, should provide the driving pleasure I crave. At the same time I sold my Prodrive pack Classic Impreza Turbo, which has been a brilliant companion and a great analogue driving experience. Will I get more enjoyment from a car that's over four times the value? Hard to quantify without a few days behind the wheel of the GR but it does open the question as should you buy a rated used or a hyped shiny new.

Searching through DesperateSeller.co.uk classifieds, I found a few similar types of vehicle. Mitsubishi EVO Ralliart versions for around £15k, many Subaru Impreza variants for around £10k and a selection of 2.5 Ford Focus RS's for around £20k, all rally inspired potential suiters. Although none of these have been reverse engineered from motorsport to road, like the GR. The numerous positive reviews on this car got me in the zone and the hype around it sparked my appetite for watching as much content as possible. This highlighted one of two things, firstly, not everyone can be wrong on the verdict of his car and secondly, there is a range of quality out there. Just having some equipment, time on your hands and an opinion doesn't automatically make you a credible source of advice and can invariably form conjecture.

For me, an established journalist that can actually drive, has a well-judged turn of phrase and not afraid to upset a manufacturer is the person I listen to the most. Someone who's knowledgeable and has a passion for his or her chosen subject will frequently speak sense. I have met a few people during my vehicle-orientated carer that I had secretly thought, just stick to your day job. But they have actually made a moderate success of what they do, gauged by the audience size they pull on Youtube. Does that mean anyone can do it? Maybe it does if you have the passion, time and money. The influencer/blogger/Tuber, whatever the term, has become the new feed of information. Long gone is the weekly Autocar subscription dropping through my letterbox, but a subscription to the channel instead. I still subscribe to EVO Magazine, have done from day one as it cemented my love of cars and driving like now other read.

If you are thinking about your next used car, use a wide range of research from tried and tested sources, get different opinions from friends and car fans, but, if it feels right, once due diligence is completed, follow your instinct. Fortunately for us all I won't be appearing on Youtube despite having a great face for radio and some of the credentials meeting my own criteria. But if you do fancy a new Yaris GR, Supra or any Toyota, shiny or previously enjoyed then get in contact with Medway Toyota, use my name and you will get looked after, I have been promised. But don't just take my word for it.