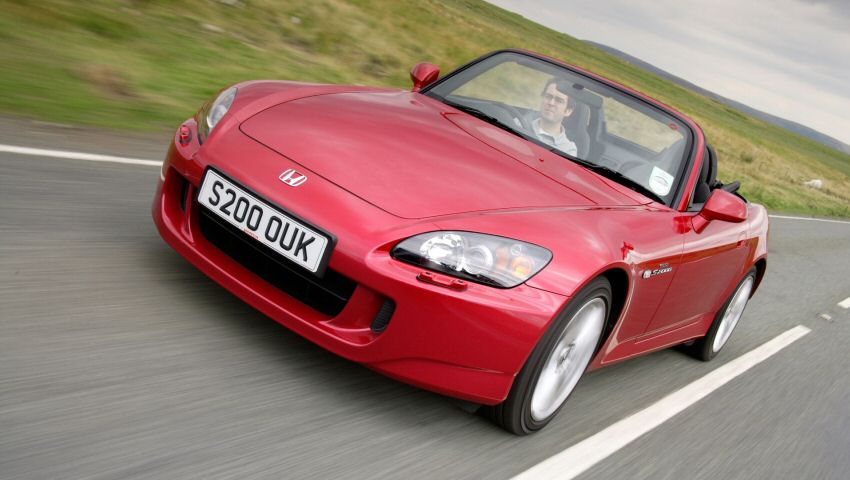 Just a used car or a future classic?
Although most of us buy used cars for commuting to work, taking the kids to school or doing the shopping, there are other reasons for buying a used car. You might want something affordable that's a little different, you might want a project to work on, or you might want to own something today that you couldn't afford when it was current or that wasn't practical for you back then. You might even think you're investing in a future classic by buying a used car with more than a few years on its back, but are you buying a future classic or just a bundle of trouble?
What is a Classic Car?
There are two recognised thresholds for classic car status here in the UK, but they're not necessarily what you'd think. A car is generally eligible for classic car insurance once it reaches 20 years of age or older, but for classic car road tax exemption, a car has to be 25 years old or older.

Of course, just because a car is old doesn't mean it's what most people would think of as a classic. Around the corner from my house, there's a 1989 fourth-generation Ford Escort in a combination of off-white and rust. It qualifies for both classic car insurance and classic car tax exemption, but it's only worth its scrap value and is definitely what anyone in their right mind would think of as a classic.

A Few Examples
They say that beauty is in the eye of the beholder, and that's certainly the case when it comes to cars, especially ones that are no longer in production. While it's easy to anticipate a future classic from the likes of Aston Martin, Bentley, Porsche, McLaren, Ferrari and other supercar manufacturers, it's a lot harder to identify one from volume manufacturers.

If I were to pick a couple from my childhood, I'd say the Triumph Stag, Dolomite Sprint and even the old Rover 3500 invoke evocative memories for me, but I'm not talking here about cars of that sort of age. I'm talking about cars that are no longer in production that you can pick up cheap that you can enjoy now and continue to enjoy for many years to come, even if you already have something newer already in your garage.

A good example of what I'm talking about is the second-generation Saab 9-3> convertible, which went into production in 2002 and was discontinued in 2014. You can pick them up from as little as a grand or less with fewer than 100k miles on the clock, but even a late model with full history and low miles will only set you back about £7,000. In the right condition and the right colour, the 9-3 convertible is still a stunning car and will probably stay that way for many years to come.

Other examples could include the Honda S2000, Land Rover Discovery 2, Toyota Supra or the Mitsubishi 3000GT. Another is the Toyota MR2, which although now old enough to officially qualify for classic car status, doesn't command true classic car prices.

The Downside
For the same reasons you probably wouldn't want to buy something like a 2005 Ford Mondeo with 175k on the clock for £395 unless you were desperate for a car as cheap as possible, you might want to think twice about one of the ˜future classics˜ I mention here or one you might have in mind yourself.

Regardless of how many fond memories they evoke or how much you've always wanted to own one, these are still used cars with a lot of years and probably a lot of miles on their backs too. If you're prepared to put up with ongoing maintenance costs and inconvenience then fair enough, but otherwise, you might want to steer clear.

The older and the more miles a car has on its clock the more trouble and more expensive it's likely to be to keep on the road. And if you are thinking of having one as your daily driver you can forget about luxurious such as DAB radio, torque vectoring and Apple CarPlay and Android Auto compatibility.