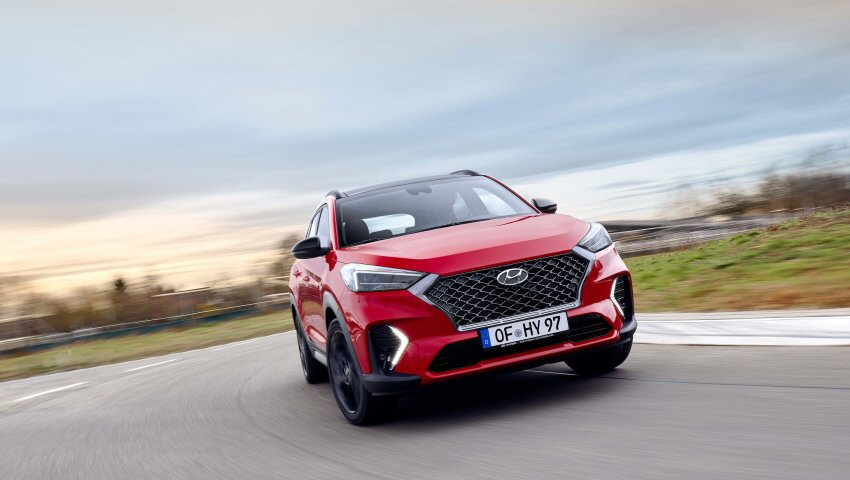 A close look at the 2020 Hyundai Tucson
If you're in the market for a stylish SUV that offers value for money and practicality, then the Hyundai Tucson should be on your shortlist.
There is a lot of kit onboard, and it's a nice car to drive with responsive engines.

This is the third generation of the Tucson and a facelift in 2018 boosted its attractiveness.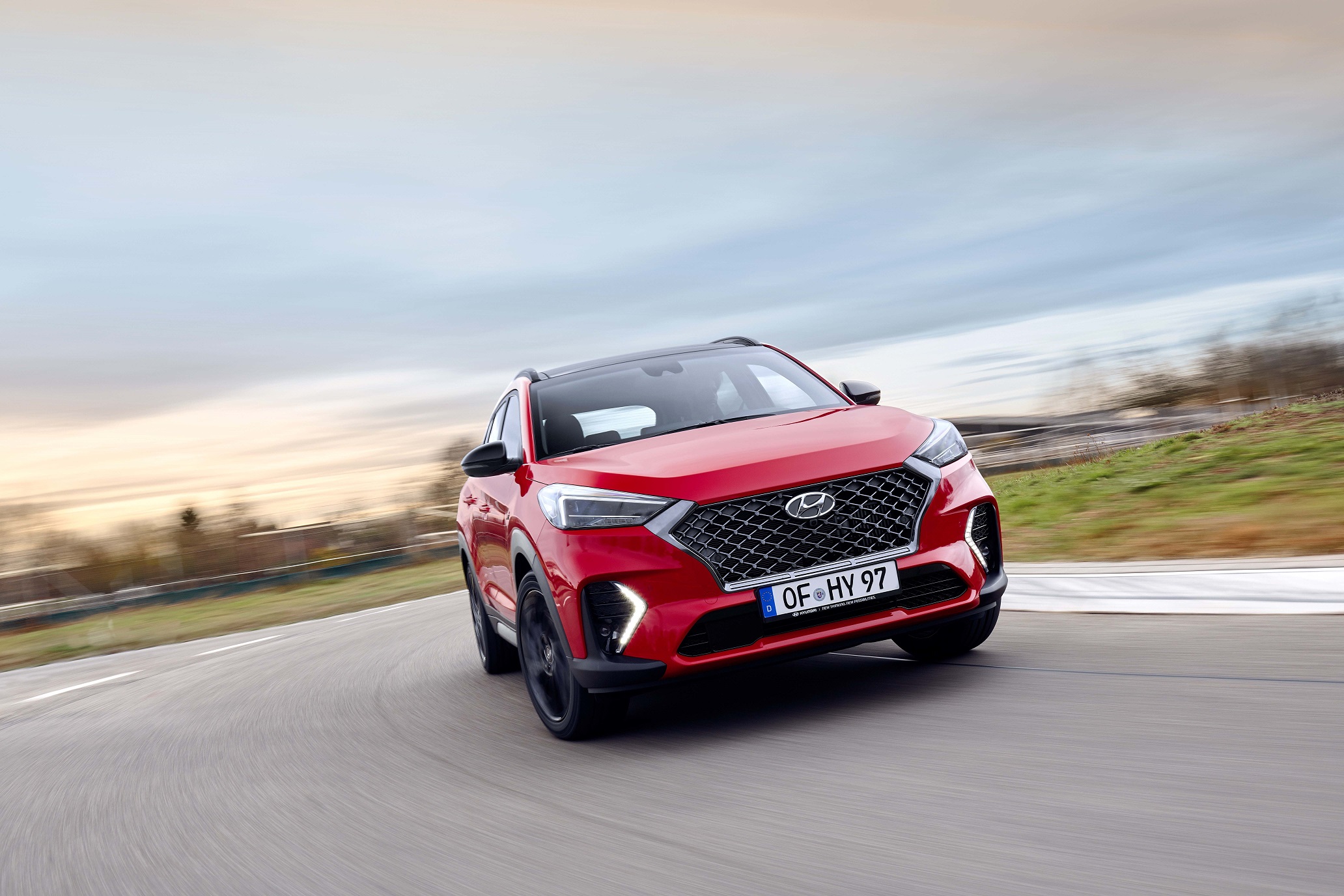 The Tucson also makes for a decent alternative to the likes of the Peugeot 3008, Renault Kadjar and the Seat Ateca.

Hyundai Tucson is a rival for the Nissan Qashqai
The Hyundai Tucson is also, at a push, a rival for the Nissan Qashqai - though it needs more driver-appeal to overtake one of the UK's most popular cars.

For the money, the Tucson features Apple CarPlay and Android Auto compatibility, a DAB radio, alloy wheels, Bluetooth connectivity and dual-zone air conditioning.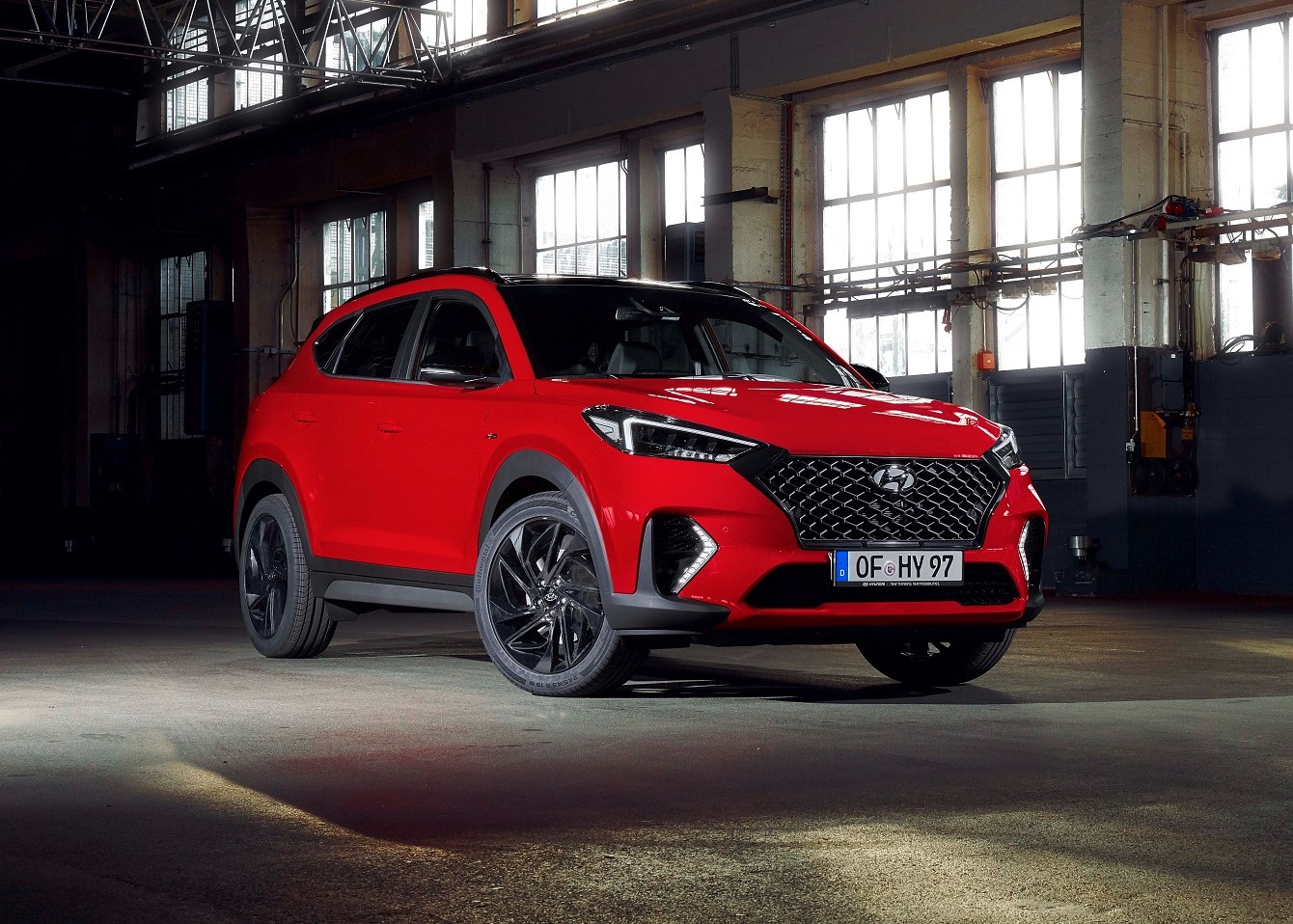 There is also autonomous emergency braking fitted on every model and LED daytime running lights.

The safety credentials for the Tucson are also underlined with its five-star Euro NCAP crash safety score and there's plenty of room for four people in what is a spacious cabin.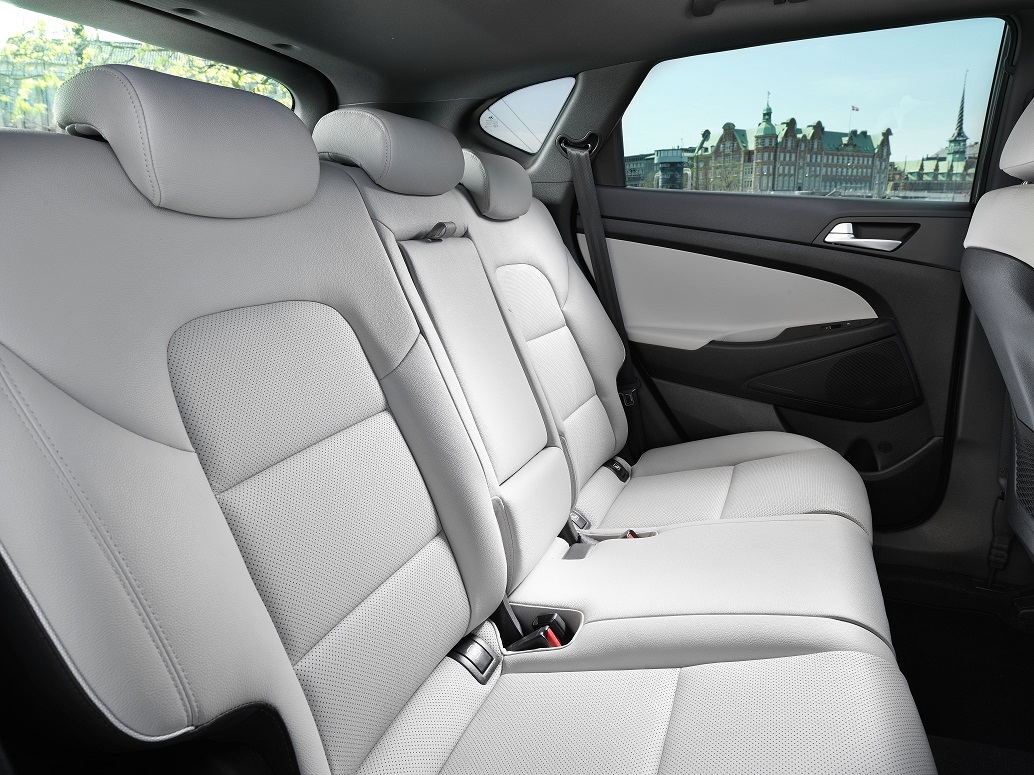 The boot is also larger than the Qashqai's and don't forget there's the five-year unlimited mileage warranty to consider - which most rivals are hard-pressed to match.

Petrol and diesel engines for the Hyundai Tucson
Under the bonnet, there's a choice of petrol and diesel engines for the Hyundai Tucson. There's also a mild hybrid offering.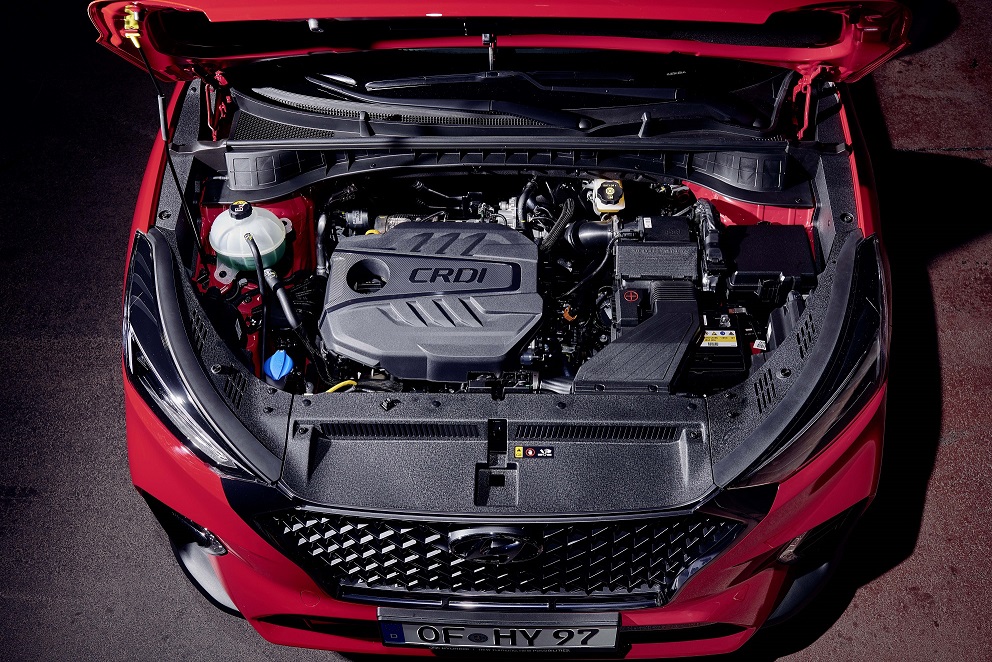 There are two petrol engines with either a 1.6-litre unit producing 130 bhp, or a turbocharged engine delivering 175 bhp. They return a claimed 35-39mpg – we say 'claimed' because we got nothing like that.

There's also a diesel choice with the 1.6-litre engine delivering 113 bhp and returning economy of 54 mpg with the manual box. In the automatic transmission guise, economy is 52 mpg.

If, as growing numbers of people are fancying, you would like a mild-hybrid SUV with a bit more oomph, then there is a 2.0-litre diesel hybrid producing 182 bhp with a 48V battery and which returns 43 mpg – which still feels disappointing though the performance is quite impressive (it's very fast from a standing start in Sport mode).

The Tucson offers a well-made and comfortable interior
Unfortunately, Hyundai is one of those brands that most people will turn away from but for the money, the Tucson offers a well-made and comfortable interior and lots of standard equipment.

It's also a good-looking car with powerful engines to deliver decent performance.

Unfortunately, the Hyundai Tucson offers two different driving experiences.

Around town, the steering is a bit vague when compared with premium rivals, but it is still a reassuring car to drive.

However, out on the open road, the Tucson comes to life with the excellent suspension delivering a comfortable and smooth drive.

Tucson's driving abilities make it one of the best crossovers
It also needs to be clearly stated that the Tucson's driving abilities make it one of the best crossovers to get the behind the wheel of – and that's saying something.

There is an excellent 'Drive Mode Select' system with the Sport mode delivering a brisk and rewarding performance.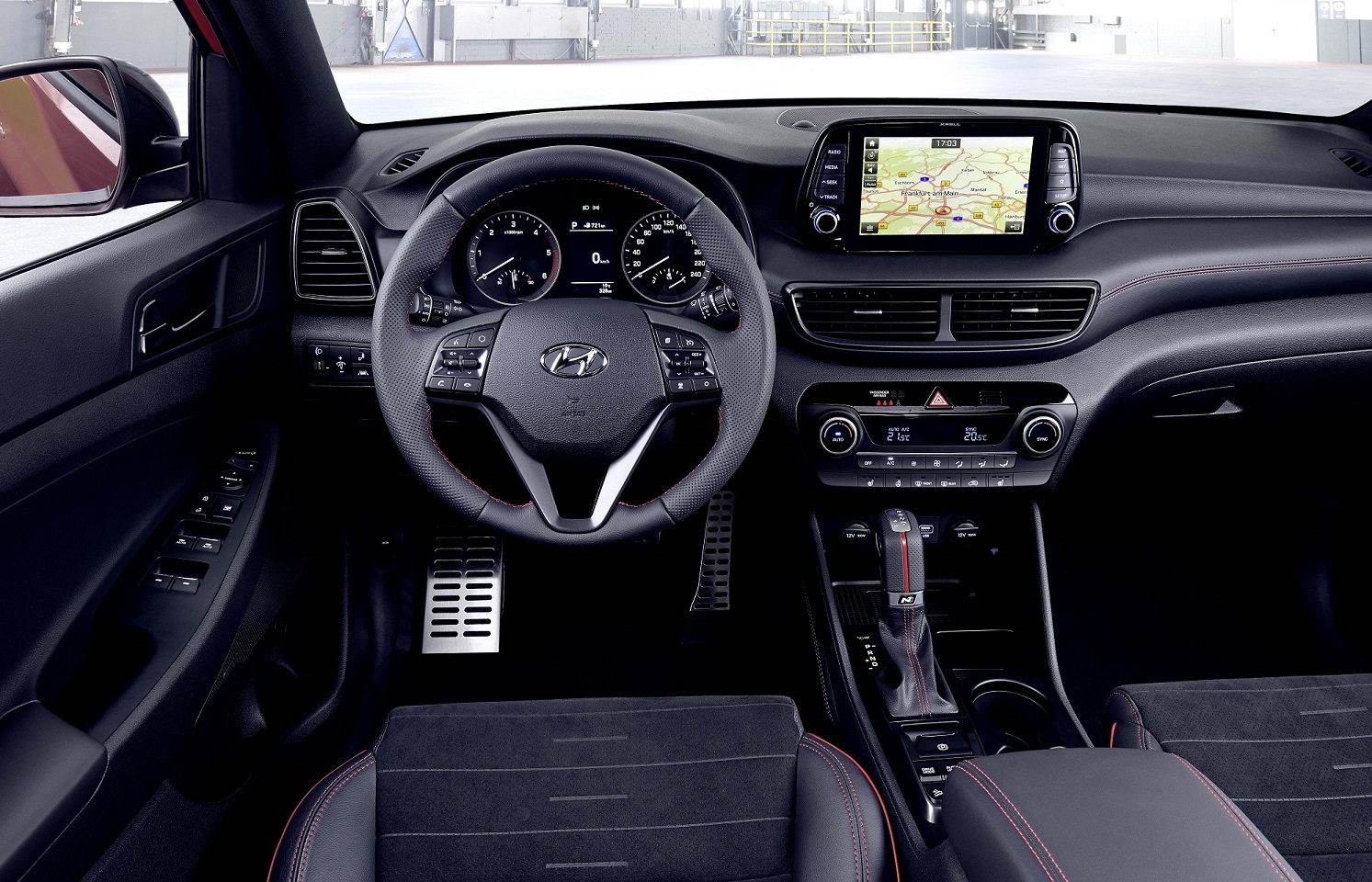 The interior has also been well-designed, and the overall finish and feel is impressive.

Hyundai have used plush materials, and everything feels robust and well-made – it's certainly good enough to take the punishment a family may hand out.

The controls are easy to reach and are well laid out, and this set-up is an improvement on the previous incarnation, the Hyundai ix35.

There's an easy-to-use the infotainment system (with dated graphics) and it is a feature on all five trim levels.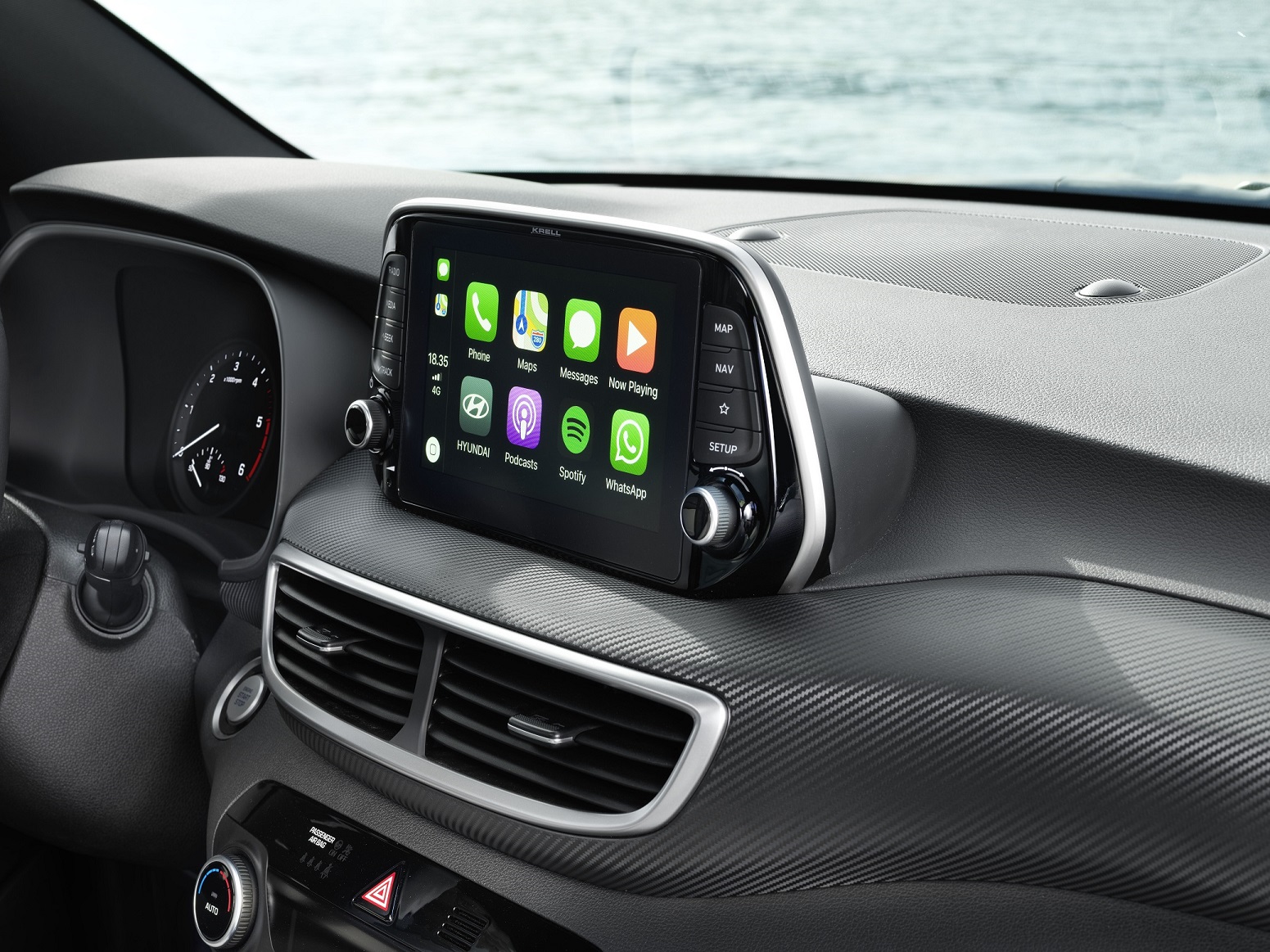 Parking camera fitted to the Tucson range
There is also a useful parking camera fitted to the Tucson range as standard – which is good because you will need it to overcome the poor view through the rear window.

There's also rear privacy glass, a leather trimmed steering wheel and the autonomous emergency braking feature is a useful one to have if you're carrying children on a regular basis.

Other models feature a twin-exhaust on the diesel models, larger alloy wheels, an 8-inch touchscreen complete with satnav and front and rear parking sensors. Some models also have sporty-looking body kit added.

Drivers should also look at the Premium model which adds blind spot detection and with the Premium SE there is around-view parking cameras, ventilated front seats, a powered tailgate and panoramic sunroof.

Also, the Premium SE offers a self-parking function which can be a hair-raising experience. There's an awful lot of steering wheel turning being made by the car's automated system - more than other manufacturers have their offering do - which means you may sometimes decide to park it 'old school'.

The options list is fairly short since Hyundai is trying to boost sales and market presence with a hard-to-beat package.

The Hyundai Tucson is a stylish SUV
Essentially, the Hyundai Tucson is a stylish SUV with a lot to recommend it: it's a reliable offering with a comfortable ride and the overall package impresses. It's up against some premium badges but, for the money and the warranty, the Tucson gets a thumbs up from the DesperateSeller.co.uk team. Find your perfect car from our wide array of used Hyundai Tucson cars for sale

The DesperateSeller rating: 4/5.