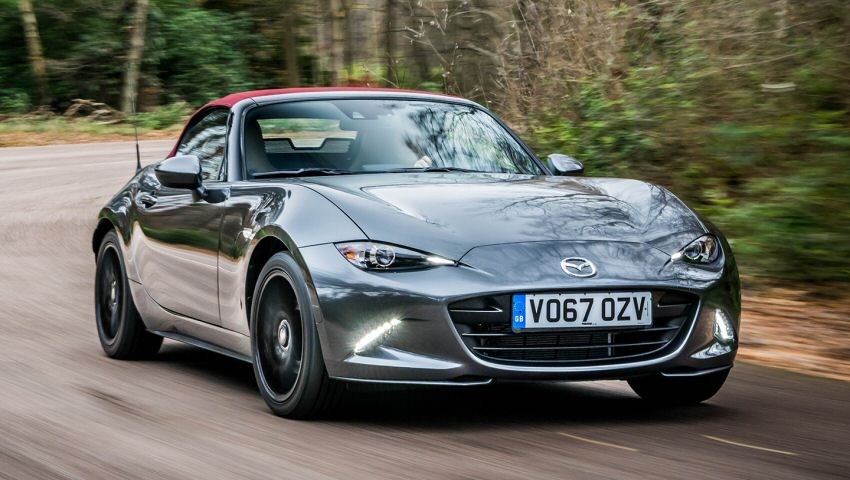 Our pick of the best rear wheeled powered cars
This is our list of some of the best rear-wheel-drive cars you can buy on the DesperateSeller.co.uk website right now. This list isnít going to be specifically about the sportiest, the fastest or the most exciting cars available today Ė although some of them certainly are. What it is going to be about is some of the best cars available on DesperateSeller.co.uk that happens to send all their power to the back wheels.
BMW 5 Series
First in our list is the BMW 5 Series which is, not to put too much of a finer point on it, pretty much faultless. This car is amazingly comfortable and refined yet really fun to drive. Itís spacious inside while the build quality is immaculate. On top of all of this BMW has the best infotainment system in the business. The pick of the engine range is the 530d. Itís a silky six cylinder diesel that pushes out 261 bhp (brake horse power) yet it will still average over 40 miles to the gallon (mpg) in real world driving. Then, thereís the BMW M5. Now technically this is a car that normally sends power from its thundering twin-turbo V8 to all four wheels. However, if you turn off all of the assist systems then what you get is rear-wheel-drive only. Itís for this very reason the M5 also gets a pass from us!

Jaguar XE
Iím sure youíll understand that the Jaguar XE has long been one of our favourite small posh saloons. A range of updates in 2019 introduced a high-tech entertainment setup which meant it could finally compete with the class-leading Germans when it came to in-car tech. The one area where itís never lacked talent is from behind the wheels and thatís why it makes our list. Along a twisty road this car is brilliant fun. In fact, thereís a lot of coupes and sports cars on the car market that the XE makes feel sort of boring. Yet, it does all of this while carrying five people and a decent haul of luggage.

BMW 3 Series
As good as the Jaguar XE is it still canít topple the BMW 3 Series from the compact-executive throne. This is a car that really can do it all. For starters, itís so brilliant to drive. The XE might just edge it for steering response but the beamerís chassis is better balanced. Itís a car thatís both comfortable and refined while the engine line-up is class-leading. The same goes for the infotainment system. Although itís not got Android Auto itís about the only thing we can say thatís bad about it.

Porsche 911
If the 3 Series is the perfect saloon then then Porsche 911 is the ultimate performance car. The rear-engine and rear-wheel-drive layout is a formula that Porsche have constantly tinkered with since the first half or the last century. Itís now got to a point where it can use its own engine position to its advantage. The traction is so strong in the regular Carrera and Carrera S models that you wonder why thereís a four-wheel-drive option at all. The balance is wonderful too as is the grip while thereís a range of six-cylinder engines and the best dual-clutch automatic gearbox in the business.

Mazda MX-5
We couldnít complete this list without mentioning the Mazda MX-5. In our opinion itís the best rear-wheel-drive car youíll find on the DesperateSeller.co.uk website. The original MX-5 took inspiration from British cars from the 1960s so itís no surprise that it never feels more at home than riding along on one of our twisty British B-roads with the roof down on a rare sunny day. Itís both light and nimble so any input the driver makes gets an immediate response. The suspension offers up enough body-roll to feel a beautifully balanced chassis load up through the turns. Because the MX-5 is only the same width of a Ford Fiesta, and even shorter, it means that itís possible to throw it along your favourite road with glee and still maintain your social distance from other road users. Then thereís the engines. Both the 1.5 and 2.0 litre units love to rev and their paired with a brilliant six-speed gearbox. You get perfectly positioned pedals so youíve got the perfect excuse to flick through the gears! Best of all it offers all of this without breaking your bank balance.

If you looking for a rear-wheel-drive car then thereís plenty of choice available right now on the DesperateSeller.co.uk website.