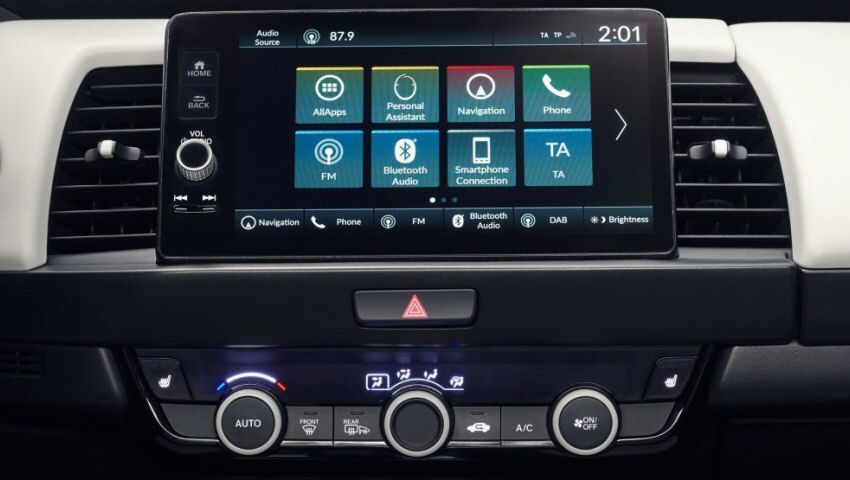 Honda Makes U-Turn on Touchscreens
When you hear the news that a carmaker is going to move away from touchscreen controls and go back to proper analogue buttons and switches, at the moment, you might think it's something to do with coronavirus and personal hygiene issues. It isn't, of course, but it's impossible to not view everything through that particular lens right now.
Vehicle manufacturers don't really change things overnight, even in the grip of a global pandemic, as fundamental design and technology decisions for new cars are made months or even years in advance of their eventual release.

New Honda Jazz
In fact, the news about a move away from some touchscreen controls came out as details were announced about the new version of the Honda Jazz. Although Honda is going in a futuristic direction with the new Jazz only being offered with hybrid powertrains this time around, the Japanese auto giant is going in entirely the opposite direction in another way by ditching some touchscreen controls and reverting to hard buttons and switches.

This will be the fourth generation of the Honda Jazz, and it will be powered by a similar dual-motor hybrid system as the current CR-V Hybrid. However, some of the controls for things like the air conditioning and heating systems will migrate away from the touchscreen and back into real buttons and switches.

Swimming against the tide
Manufacturers are falling over themselves to integrate our vehicles and smartphones as much as possible these days, and there haven't been too many dissenting voices over recent times as more and more onboard systems are controlled by a touchscreen.
After all, you only have to walk down the street to see how so many people are glued to their screens these days, even if it can sometimes be a threat to their safety as they're not looking where they're going. It appears, however, that Honda has realised there may be a problem here, and that it's even more of a problem in a car than it is walking down the street.

To explain the thinking behind the decision to move back to hard controls, Jazz project leader Takeki Tanaka told autocar.co.uk: ˜The reason is quite simple - we wanted to minimise driver disruption for operation, in particular, for the heater and air conditioning. We changed it from touchscreen to dial operation, as we received customer feedback that it was difficult to operate intuitively. You had to look at the screen to change the heater seating, therefore, we changed it so one can operate it without looking, giving more confidence while driving.˜

Now, Honda isn't explicitly saying it's a safety issue there, but you can soon add two and two together and extrapolate that having to look at a touchscreen to change the temperature when driving isn't safe.

My experience
Now, I have to admit that I absolutely love new technology, and the more of it there is in a car I'm looking at the more likely I am to buy it. When I was looking at a new Kia Sportage in 2016, I was appalled at the rows of ugly, old-fashioned hard buttons that I thought ruined the look of the dashboard.

However, I then remembered the Peugeot 308 I'd just got rid of and how it was almost impossible to change the heater and air circulation without pulling over as they were all operated through the touchscreen. As long as Honda makes the controls stylish, I for one will welcome this minor U-turn in design philosophy.