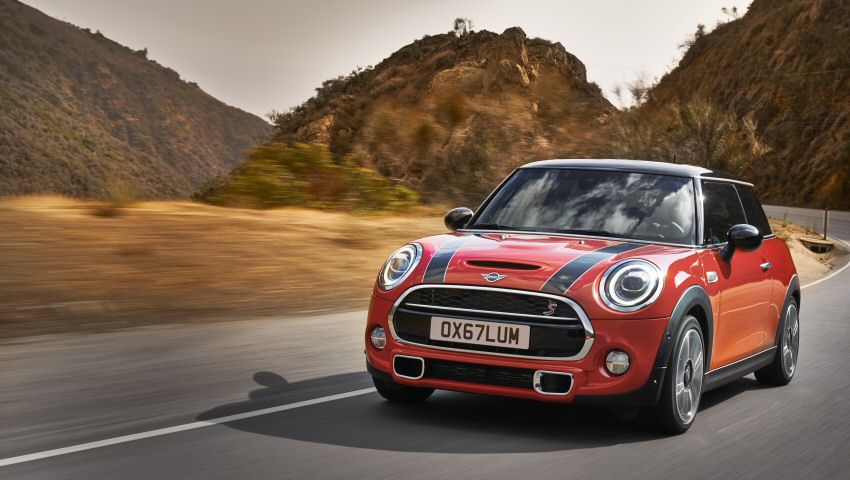 The 2020 Mini Hatch is an affordable and fun car
It's a well-established British motoring icon that sells around the world in huge numbers and while the design is looking dated, there's still a lot to like about the Mini Hatch.
Firstly, the model delivers an excellent and fun driving experience with the much lauded go-kart handling still apparent but like the best things in life, it now has a maturity to match the larger and tech-heavy offering.

Secondly, the list of personalisation options is impressive - Mini was one of the first carmaker's to introduce this, so buyers could create a car specific to their needs.

Despite this level of personalisation, there is still a strong demand for used Mini hatchbacks and for the money there is a lot of car to enjoy.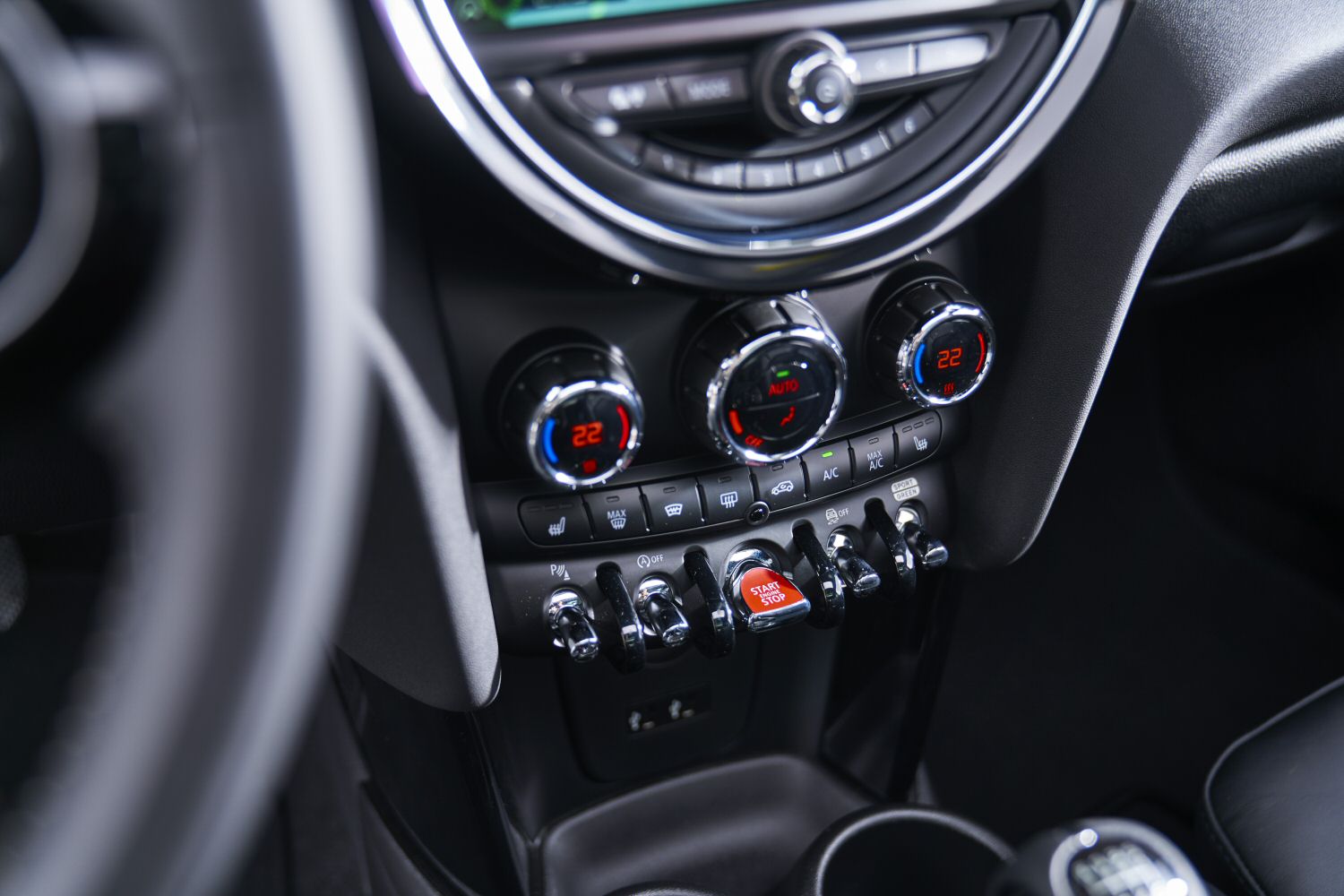 It's still a cheap small car to run and it still a very stylish interior, but the space for the rear seat passengers in the three-door version leaves a lot to be desired.

Indeed, if you are carrying adults in the rear seats regularly, then make sure you are not travelling for long journeys before they (quite rightly) unfriend you. Or simply opt for the five-door Mini which has a little bit more leg space.

Mini Hatch is available as a convertible
Along with the three- or five-door models, the Mini Hatch is available as a convertible and the much larger Countryman and Clubman models.

Don't forget that the Mini Electric is a battery-powered impressive offering for those who really want to boost their green credentials in a car that loses none of its agility with an electric motor.

For the money, the Mini Hatch is up against the Volkswagen Polo and the Audi A1 and it is head and shoulders above the ridiculously outdated Fiat 500.

The latest Mini is larger than the model it replaced, so it's a more comfortable offering, particularly for those in the front seats. There's also a decent-sized boot.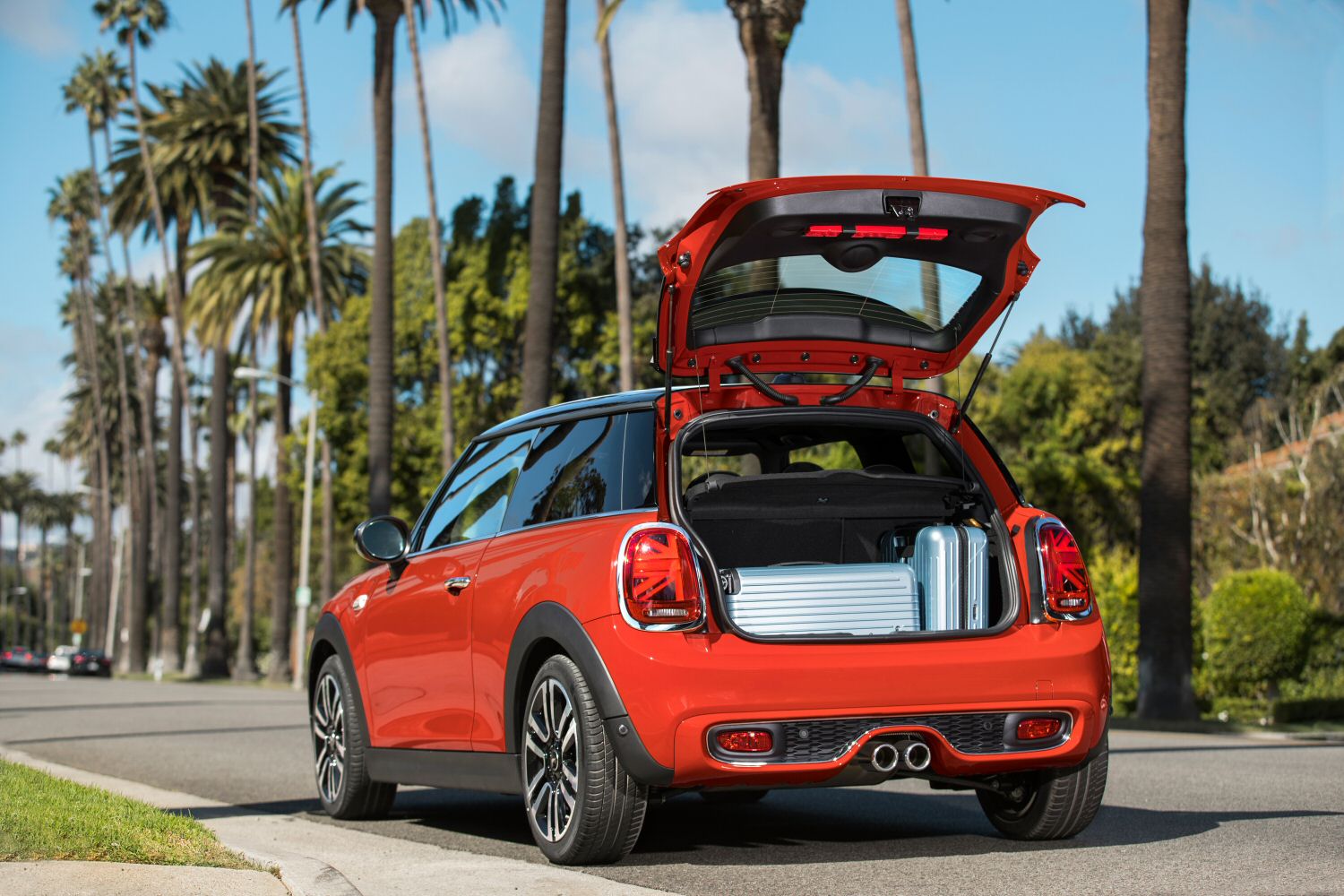 The latest revamp also saw the introduction of Union Jack-style rear LED lights which may not be to everyone's taste but they do look stylish. There's also a Union Jack logo displayed on the floor when you open the door at night.

The Mini is essentially a small BMW
While the Mini is essentially a small BMW - the new 1 Series shares the same platform - there are lots of design cues that come from the original car so the designers have paid homage to what was a cracking little British offering.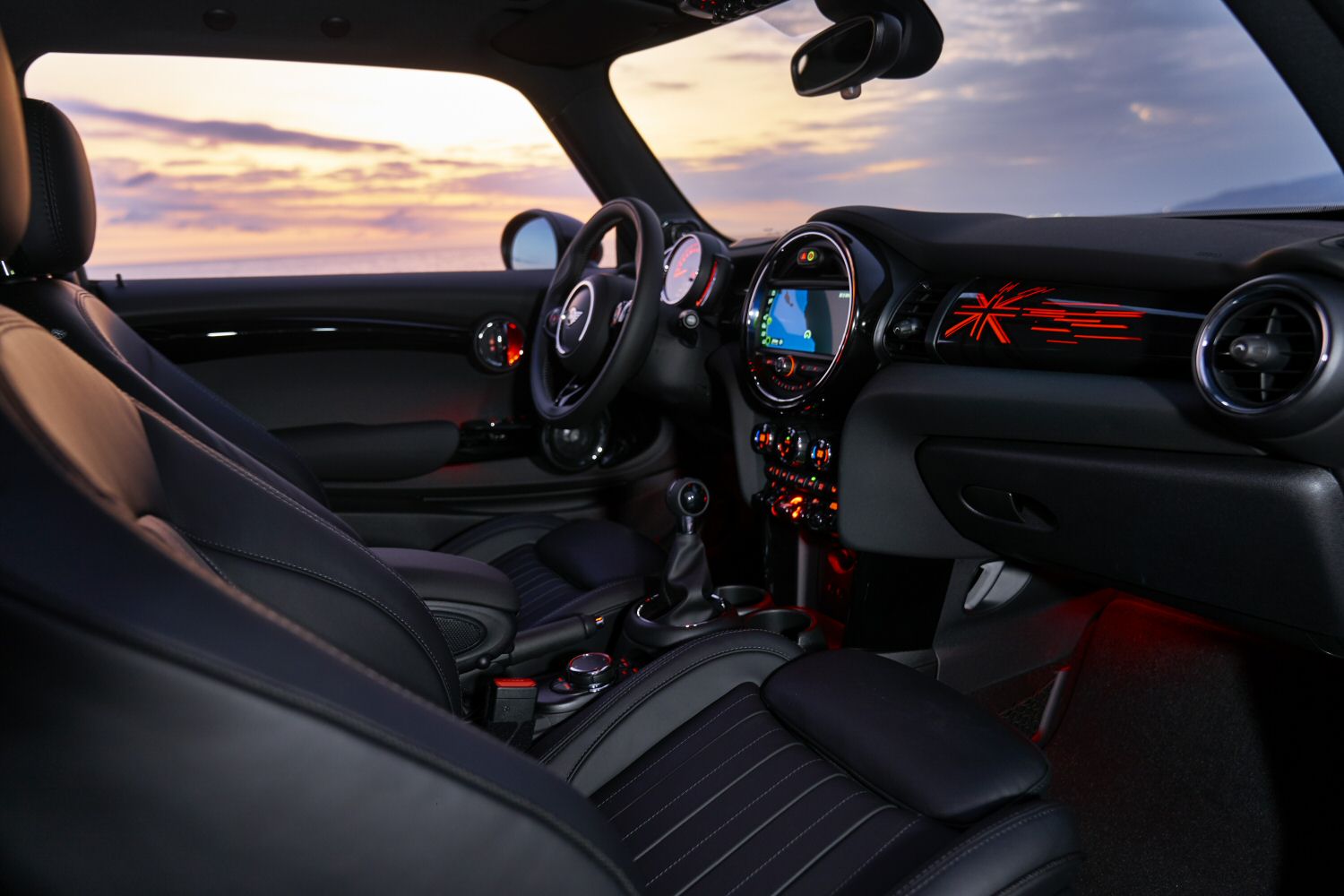 The big difference is that today there is a lot of modern technology on offer - and most of it rivals more expensive and larger cars.

Under the bonnet, there's a range of peppy engines to choose from with the three-cylinder John Cooper models delivering the punchy performance that will bring a smile to your face.

All of the engines deliver nice, smooth performance and the John Cooper Works model delivering 231hp is simply a pocket rocket, though the Cooper model with the 136hp petrol engine is probably the smartest choice for all-round performance, particularly at low revs.

Standard equipment includes a 6.5-inch colour touchscreen, Bluetooth connectivity and a multifunction steering wheel.

Personalisation list for the Mini Hatch
The personalisation list for the Mini Hatch includes the opportunity of having a word, name or numbers added to the scuffle trim - that's the plastic bit to the side of the indicators on the car's front wings. It's a quirky offering but a nice idea for those who want to name their car, for example.

For anyone wanting a well-equipped classic looking offering, then the entry-level Mini is for you because the options list delivers a great opportunity to personalise your car to an incredible degree.

Further up the range comes the John Cooper Works creations complete with sports suspension, body kit, cruise control and other 'hot hatch' inspirations.

One of the downsides to the Mini Hatchback is the price tag and if you go overboard with the personalisation options, then you're treading into the territory of larger, better-equipped cars for the money.

Despite this, the Mini Hatch is an affordable and fun car that deserves to be shortlisted for those who want a responsive and agile handling motor with great performance - especially if they will not be carrying adult passengers on the rear seats on a regular basis. Don't just take our word for it, check out the used Mini Hatch cars for sale on DesperateSeller.co.uk right now.

DesperateSeller.co.uk rating: 4/5