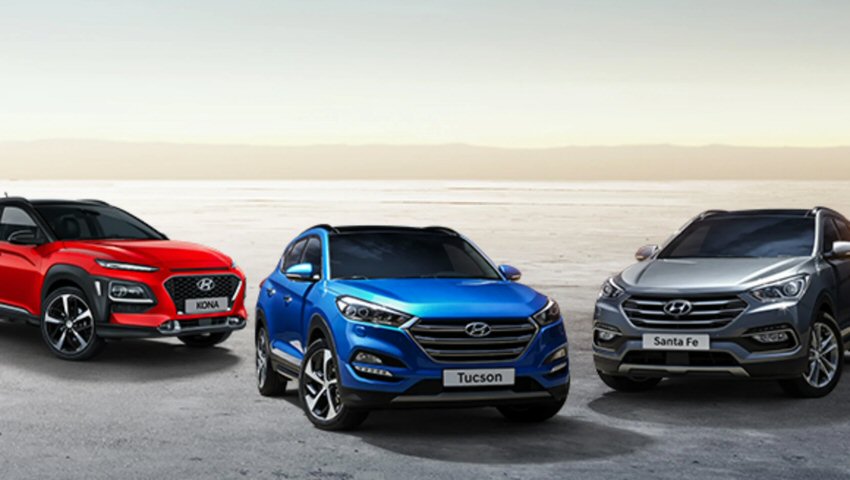 Are We Giving Hyundai Enough Love?
We're only a month into the year and there's plenty of bad news around for the car business, especially when it comes to new car manufacturing and sales. Despite this, Hyundai has already scooped no fewer than six media accolades for its new and used models already this year, but are we giving the South Korean automaker the love it possibly deserves.
2021 accolades so far
Already in 2021, the all-new i10 has been named What Car?'s Best Small Car for the City, and then we had the previous generation of the i20 being named as First Car's Used Car of the Year as a 'safe, reliable and easy to drive' car for new drivers. Hyundai's small car wins continued to be racked up with carwow naming the i10 as its Best Small Car.

Electrified Hyundai models are also gaining recognition with two awards for their plug-in hybrid and fully electric vehicles in January. The IONIQ Plug-in Hybrid won Company Car Today's PHEV of the Year award for the third year in a row for its refined driving experience and fleet-friendly running costs, while WhichEV chose the funky Kona Electric as its Best Hatchback EV for 2021.

Old habits die hard
When most people think of buying a new or used car they'll immediately gravitate towards a relatively small number of well-known brands. If they're looking for a luxury model it will probably be BMW, Mercedes or Audi, and the usual mass-market suspects will be Ford, Vauxhall, Toyota, Volkswagen and Honda. Some will be a little more daring and consider the likes of Seat, but they're just another brand under the VW Group umbrella.

There's nothing wrong with the aforementioned big brands and they produce a lot of very good models, but just as SUVs have taken over the world and pushed saloon cars into the wilderness, there's a bit of a shift in the power balance between vehicle brands. If a completely new brand comes along it's certainly not easy to gain a foothold in the global market and establish a following among buyers, but it appears to be even harder for a known brand to reinvent itself.

Most people looking to buy new or used cars will be aware of Hyundai, but many will still have the idea that the Hyundai is a company producing cheap and cheerful models that are probably not of anywhere near the same quality as the car brands they've been buying for years. That certainly was the case a little over a decade ago, but if you haven't taken a closer look at the South Korean automaker's lineup in recent years you really could be missing out.

Then and now
Hyundai and Korean sister company Kia used to make some seriously forgettable cars, although they were very affordable and the actual quality wasn't too terrible for the price either. However, Kia transformed its fortunes with the new Kia Optima and Sportage models around 2011 and Hyundai did the same with the launch of its second-generation Tucson around the same time.

The Hyundai Tucson is a great illustration of just how far the brand has come. The first-generation model was produced between 2004 and 2009 and it's fair to say it wasn't the most desirable of models, then or now. However, the Tucson underwent a massive transformation for the 2010 model that made it much more desirable and then Hyundai knocked it out of the park with the third-generation Hyundai Tucson in 2015.

You don't have to go far in the UK to see a third-generation Tucson on the road and it's not surprising as it's attractive, modern, well-equipped and affordable. A new fourth-generation Tucson has just been launched and it's even more stylish than the model it replaced.

Where's the love?
Hyundai doesn't just make affordable mass-market models these days either. The company has made some impressive strides towards the luxury market with its Genesis models and more recently the Nexo, and it even has a performance N brand to excite buyers these days.

If you want a really solid, great value used vehicle you'll have to go a long way to beat a Tucson, an i10, i20, Kona or a Santa Fe, but most people will still begin their online search with Ford, Toyota, Peugeot, Nissan or VW.

Forget what you think you know about Hyundai (or Kia for that matter) and give them a look. They may not be at a level to rival Audi, BMW or Mercedes if that's the kind of vehicle you're looking for, but that's not what they're trying to be anyway.

The Ford Fiesta, for example, might still be the go-to model in its class and the UK's biggest-selling car for as long as most of us can remember. However, a well-equipped Fiesta can get expensive these days so you might be better off looking at what the Hyundai i10 has to offer for a lot less money.

Hyundai deserves more love as a brand than it probably gets right now, and if you give any of its models since 2010 a closer look I think you'll agree.