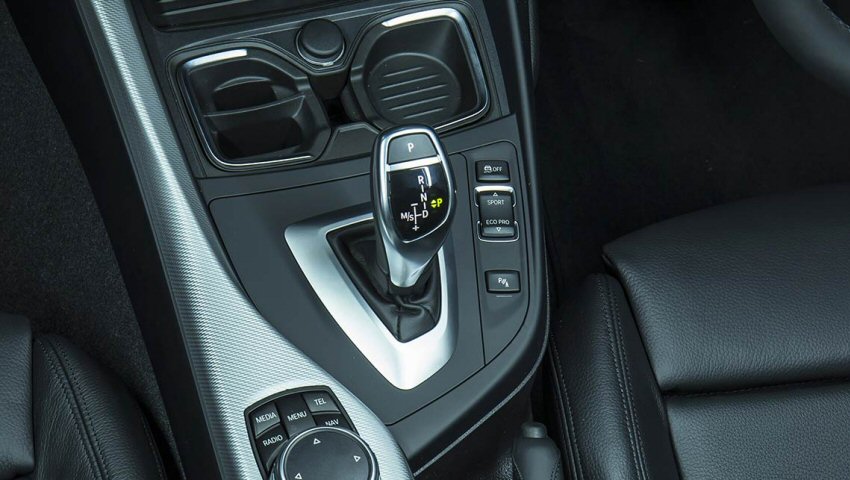 Do You Know Your CVT from Your DCT?
Here in the UK, we're a little bit different from many other countries when it comes to our attitude to automatic gearboxes in our vehicles. When the last batch of comprehensive data on the subject was released it showed that although the number of new vehicles sold in the UK with automatic gearboxes had risen by 70% in the previous ten years, automatics still only accounted for 40% of new cars sales. In the United States, however, only 13% of new vehicles offered for sale at the moment are even available with a manual transmission option.
Whether we like it or not, it wonít be too long until almost every new vehicle sold in the UK and everywhere else will be an automatic of some sort, but that raises an important question. Do you even know that there are different types of automatic transmission, and even if you aware, do you know the difference between them? Do you know your CVT from your DSG, your DCT from your S Tronic, or your Select-Shift from your Tiptronic?

Aren't they all the same?
For the average driver who just sees their car as a way of getting from one place to another, all the above are automatics. Unless you are a hardcore petrol head or you are buying and out and out sports car, it really doesnít matter whether your car has a CVT, DCT or a DSG. All it means to the normal driver is they donít have to worry about changing gears or using a clutch.

Although there are quite significant differences between some of these types of gearboxes, a lot of confusion is caused because manufacturers like to give their particular automatic a proprietary name. For example, although Ford offers its cars with Select Shift gearboxes, that's just the Ford name for an automatic. However, CVT and DCT transmissions are different from traditional automatics, although it shouldn't mean much to the average motorist anyway.

When is an automatic not an automatic?
CVT is an acronym for Dual Clutch Transmission, and these are perhaps the automatics that are least like traditional automatics. Instead of all those greasy gears that make up a traditional automatic, a CVT uses belts and pulleys to deliver seamless gear shifting. One of the big benefits of this system is a lack of that jerking you experience when a manual or a traditional automatic moves from one cog to another as a different gear is selected.
Amazingly, a lot of people don't like that so some CVTs have now been designed to simulate that feeling of changing gear. CVTs are also quite fuel-efficient, but one downside is that early versions did tend to be a little loud. Japanese manufacturers have been the standard-bearers for CVTs for some time, but they're now becoming increasingly prevalent.

What's a DCT then?
DCT stands for Dual Clutch Transmission, and it's another system the average driver wonít be able to tell from any other sort of automatic gearbox. I wonít bore you with technical details about separate shafts, the lack of a torque converter, or these being dry transmissions where you'll never need to change the gearbox fluid, but the idea is a DCT delivers a more seamless shift than a normal automatic.

Top-quality DCTs can be pretty good, but mass-market ones can be noisy and the shifting can get rough as the unit wears.

DSG?
Some will argue that a DSG (Direct Shift Gearbox) is different from a DCT, and the fact that it isnít dry and you do therefore have to change the transmission fluid periodically suggests it is. One again though, if youíre looking to buy a car and it has a DSG it will feel just like a DCT or a regular automatic.

The rest?
We then come to things like the S Tronic, Tiptronic, Select Shift and the rest, but these are all pretty much automatics that offer the option of some element of manual control. Some will allow you to select certain gears using the main shift lever, but most will have paddles on the steering wheel for going up or down the gears in a semi-automatic manner. They donít offer true manual driving as the clutch is still automatic.

My advice
If youíre buying a brand new car today, it's basically just a choice between automatic and manual when it really comes down to it. If youíre looking at a used car though, I'd definitely spend some time driving a CVT if it's a few years old. This isnít because they wear badly or anything like that it's just that some early CVTs were pretty awful and even a non-enthusiast will very much notice a difference between one of those and any other type of automatic. Whatever transmission you prefer make sure to head to DesperateSeller.co.uk where we have a massive selection of used cars for sale.