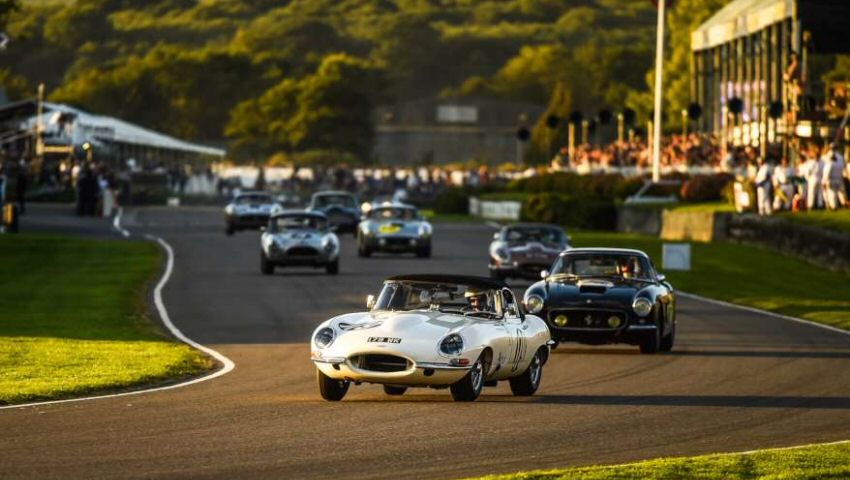 The show must go on
So. Another year over (we hope you had a wonderful Christmas!) and a new year lies before us. And what better time could there be to remind you of some of the car events coming up in 2020? After all, every motoring enthusiast loves a good car show, whether it's to ogle at the glorious technology, or to revel for an hour or two in the company of like-minded people.
And there's a lot to choose from. So many, in fact, that the choice can be bemusing. So we thought we'd list a few that our customers here at Desperateseller.co.uk tell us are particularly enjoyable. It's not a comprehensive list, but we've tried to include something for every taste.

Race Retro 2020 (Stoneleigh Park, 21st- 23rd February)
Is this the first 'proper' car show of the year? Yes, say many petrolheads, it is. Well, whatever - it's certainly a lively, fun and highly engaging event, which – as the name suggests – places an emphasis on classic race and rally cars. You'll find a wide range of cars and accessories on display, as well as a live Group B rally stage.

The Goodwood Festival of Speed (Goodwood, 9th - 12th July)
Described by the organisers as "The largest motoring garden party in the world", this is a unique summer weekend that brings together an incredible mix of cars, stars and motor sport 'royalty' to create the largest car culture event anywhere. Recommended by F1 legend, Sir Stirling Moss, for "the atmosphere, the people, the enthusiasm, the cars, the whole ambience of the place", we'd say it's one of the must-see events of the year.

Harewood Classic and Vintage Hillclimb (Harewood, 6th June 2019)
Not so much a traditional car show event, as unarguable evidence that most vintage car drivers are about as mad as a dozen hatters. Utterly bonkers. But there's no denying that it's a lot of fun. The event, held just outside Leeds, features everything across the value range of classic cars, from the everyday Austin 7 - the 1930s equivalent of a Mitsubishi Mirage- to priceless Bugatti racing cars worth more than a million pounds.

Isle of Mann TT (6th June - 12th June)
Not, as you almost certainly know, a car show as such, but a series of motorcycle races, which have been held on the Isle of Man in the early Summer (May/June) of most years since the inaugural race in 1907. Often called one of the most dangerous racing events in the world, it's not for the faint-of-heart, and it's pretty much the Holy Grail of motoring events for speed demons.

CarFest North and South (North: Bolesworth, 24th - 26th July South: Laverstoke Park Farm, 24th – 30th August)
The brainchild of DJ and Top Gear host, Chris Evans, CarFest North and South are extremely well-attended, which is great news for the charity the events are designed support - Children in Need. Although cars take centre stage, food and music are given a high profile, too, which makes the events a great day out for all the family. When you're not admiring great cars, you can be dancing to a variety of fantastic bands, both old and new.

Silverstone Classic (Silverstone, 31st July-2nd August)
What's the Silverstone Classic about? Well, it's about classic cars being thrashed around Silverstone. And while that much may be somewhat self-evident, what isn't quite so obvious is the sheer SCALE of the event – it includes a car auction, aerial displays, a music gig - and enough shops to satisfy Kim Kardashian on a shopping spree. Prices, by the way, start from £35 a day, though there is no charge for children under five.

Donington Historic Festival (1st-3rd May)
Spread over the three-day Bank Holiday weekend, this festival features a series of races between classic racing cars driven by drivers who seem to be unaware of just how valuable some of the machines are. It's a genuinely exciting event, at the perfect venue for a series of hard-fought races.

These, of course, are just a few of events you might like. There are many others. And if you like looking at cars – especially cars that are great value, and which you might want to buy – why not try our used car section. This is an 'event' that's available every single day of the year!