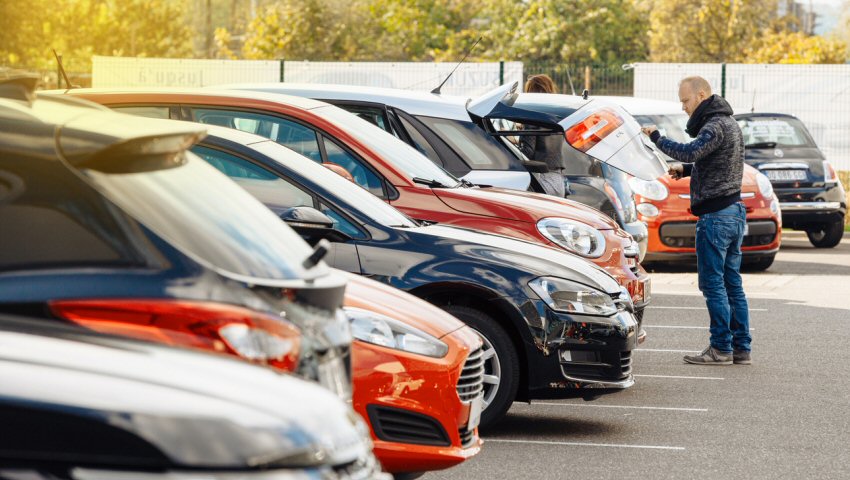 Choosing your new ride
As a new year just begins and the resolutions are decided, one of them might be to change that aging car outside. Maybe you've had time to reflect and browse over the holiday period and have finally come to this conclusion Life would be better in a newer, more reliable carriage. What that replacement will be is influenced by many aspects, budget, space, intended use. These are just some of the practical ones, however, we tend to make decisions emotionally. Something you have always wanted to own, because it looks good, a reflection on how well you are doing, or simply a status symbol. A replacement car can fulfil your prerequisites perfectly if you choose well.
Currently there are some great offers on new cars with healthy incentives, strengthened for quarter one to help kick start 2021. Manufacturers have many juicy carrots to dangle. Offers like free servicing, substantial deposit contributions and subsidised interest rates. They need to move metal and currently with less demand, the potential buyer benefits. Also, in our changing times, financing with a guaranteed future value is a worthy feature. A quick scan of the market brings up a few choice new car deals, for example A new BMW 530e saloon, £7k contribution and 2.9% APR. New Volvo V60, £5479 contribution and 0% APR. Going Electric? The all new VW ID-3 is a good choice, hand over £2k and pay £349 a month, maybe a Kia Soul EV, 7 years warranty, 3 years free servicing, £1k contribution and 0% APR. Even smaller cars like the new Vauxhall Corsa has a great offer. If ordered online you can claim 3 years servicing, 1 years insurance, 2 years roadside assistance and £1500 deposit contribution at 3.9% APR. Be mindful when reviewing all the offers, update with your true annual mileage, use a comfortable term (statistics show most people change their car just after 2 years) and balance the input and monthly accordingly. The headline offer is always the lowest miles and most effective term and deposit on a base car.

Alternatively, look for a car that's already had its initial depreciation hit, as a general rule the steepest depreciation curve happens in the first 2 to 3 years of a cars life. So, a 3 year old, previously enjoyed example could be out of warranty. Some cars have longer, Toyota gives you 5 and Kia 7 years. It's worth noting that without adhering to the rigid service schedule the warranty will be invalid. Buying second hand from a franchised dealer will give you the balance or a full year's manufacturer warranty along with their multi point inspection regime. Independent dealers generally provide 6 months and if you're buying privately its worth considering a personal inspection and warranty package. A private purchase is a whole new article for another time but there are some real bargains out there if you have the time to look and ability to act fast.

Nestling between brand new and used are Pre-reg cars. Pre-registered is when the supplying dealer has already registered the new car, this is normally done to achieve the wholesalers target thus unlocking the bonus money. Effectively you are buying a second hand new car as you will be the next keeper on the logbook. These can have massive savings off list, for example a new Pre-reg Peugeot 108 saves you over £5k from list. Synonymous with the high mileage company car driver, the Vauxhall Insignia, gives you nearly £7k off list. I helped my Dad buy a pre-reg BMW 3 Series diesel back in 2008. We saved nearly £10k from new list price! The only caveat is you don't benefit from any of the new offers including subsidised funding and higher final guarantees, and of course you're the second owner.

Do you use your current car as a part exchange? Go to a separate online purchaser, or sell privately? Actually, get as many values as possible. Entering your registration as instructed by Phillip Schofield or using the "sell my car for cash" tab on DesperateSeller.co.uk will generate a value subject to appraisal. In addition, lots of selling platforms will give you a price guide, have it valued with the dealer network, they mainly use CAP (Computer Auction Prices) as an industry standard and will appraise your car for you. Generally the hassle of selling privately time, safety, current restrictions will negate most of the potential extra cash you might or might not get back. However, if your game, check out "The perfect Private sale" on DesperateSeller.co.uk for some tips.

We all might have a bit more time on our hands now, use it to do your homework. Speaking from experience, clued-up customers who know the market will benefit from a better deal. Take a look out the window, now could be a great time to change that ride.