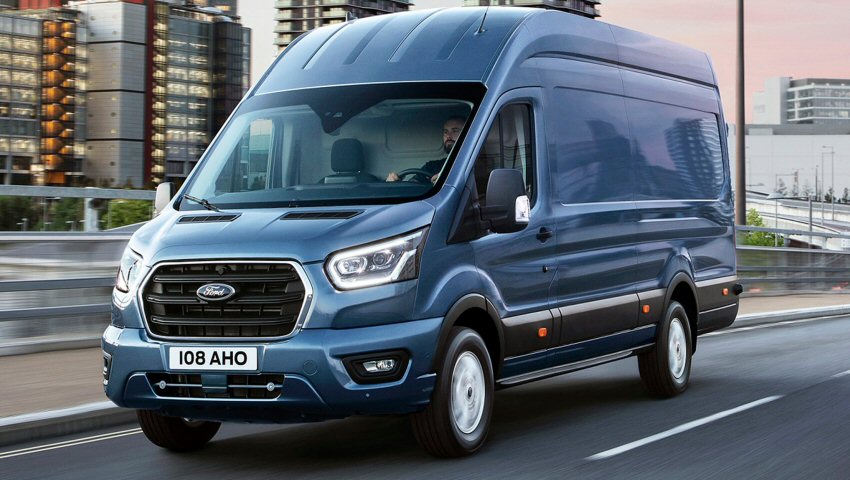 Vantastic!
If you need a van for work and you have a passion for motorised transport then modern vans can combine function and fun. In times gone by the work van was simply an extension to the tool box, in fact a place you kept the necessities to carry out your daily duties. How it drove and what it looked like were inconsequential to the criteria.
When I was much younger, many of my friends had apprenticeships or worked in the trades and the van was a basic transport that carried the equipment. I remember helping a friend for a few weeks in the summer holidays who had a job as a builders mate. Nigel, known as naughty Nige, was that builder and the proud custodian of an end of life ex British Telecom Commer van. The Commer FC, launched in 1960 always looked inherently unstable as the wheels were located well inside the body. When loaded with sand, tools and a cement mixer it struggled making it up any incline. This inefficiency was proven with a job we had at the top of a hill. Once fully loaded it was the cement mixer and I that were jettisoned to enable 2 trips to reach our destination. The 4pm decent home was a real nail bitter, rattling around with an untied cement mixer, relying on brakes that would have trouble stopping a Raleigh Grifter. I was delighted to see my parents, unusual for a teenager.

The VW Transporter van in T5 generation contributed to the trend in modern cool vans. The T range started with the iconic split screen vans and campers from the 1950's. A good friend had a lightly modified 5 cylinder T4 and now a T6 Highline Combi van. 10mm lowered with removable rear seats, DVD player, Navigation and a car like drive it really is multipurpose with the looks to match. Searching the DesperateSeller.co.uk classified's you have the choice of Transporters ranging from £2k to £50k, with some lovely examples available. If it is not a VW you desire then maybe the workforces' choice, a Ford Transit. Ford make Transit Custom versions with the M-Sport gaining a body kit, racing wheels and a special interior. I found a lovely MS-RT example in white with 10k miles, ready to carry a Snap-On box, wets and a Lotus Cortina historic race car on its tow bar. Ford led the way with fast vans building the 1971 Transit Supervan. A GT40 Chassis, 400bhp V8 and 150mph. This publicity stunt was replicated with two more versions in 1984 and 1994. Also in 1994, Renault, with the help of Williams replicated this with the Espace F1 (not technically a work van but worth a mention) Using a V10 800bhp F1 engine and technology, it made 60mph in 2.8 seconds with 4 people strapped in, that must be the ultimate van conversion.

Back to today and manufacturers have been a little late in coming to the market with electrification of vans. We will see Mercedes Benz, Nissan, Volkswagen, Vauxhall and Ford amongst others marketing offerings available from next year. For me, the best new van on the horizon comes from Geely-owned LEVC. They already make the well designed and engineered Hybrid Electric London taxi. It has been converted into a work van. This combines practicality and style, future proofing the trades transport into the 21st century. As a piece of design it delivers, literally. With the motor industry's rapid pace of change it is interesting to see how we will interpret the van and indeed its demand for the transport of goods. One thing I am confident is that it will certainly be a safer and a more comfortable place for summer holiday helpers, tools, sand and cement mixers.