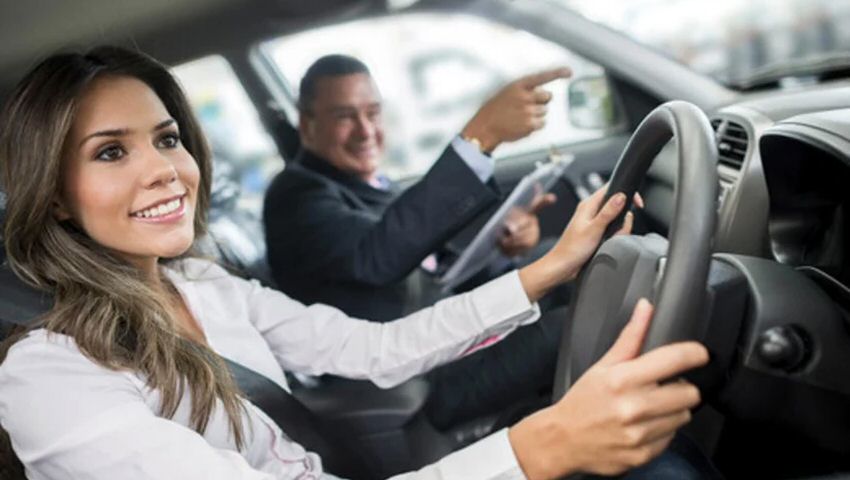 Are Test Drives Really Necessary?
As we take the first tentative steps towards life getting back to something like normal after the coronavirus lockdown, some things are a long way from being normal. Car dealerships are among the first non-essential businesses to be allowed to reopen, but strict social distancing measures have to be in place that will make test drives a real problem. The thing is though do you really need to take a test drive before buying a car and are they much use to you if you do?
The ˜New Normal˜
Dealerships are not going to be able to conduct test drives in the way that was so much part of the car-buying routine in the past, and that leaves them with two choices. One option is to not offer test drives at all, and the other is to allow buyers to take the car out for a drive on their own without a member of staff accompanying them. The first option could put buyers off completely, and there are obviously insurance issues with unaccompanied test drives.

Do You Need a Test Drive?
In my experience, test drives are a bit of a mixed bag. On the one hand, they're a great opportunity for the dealer to sell to a very captive audience, but some customers are so self-conscious and nervous that they actually get little or nothing out of a test drive at all. Some customers can't wait for the test drive to be over to end their driving being subjected to the unwelcome scrutiny of a stranger.

Even if the customer isn't nervous or self-conscious, how much do most people get out of a test drive? Do they know what they're looking for, and how much will they learn during a short drive on a route handpicked by the dealer to show the car off at its best? Those unaccompanied test drives could be a lot more useful from the customer's point of view, but I think you need to drive a vehicle for a couple of hours or more to get a real feel for it.

If it's a brand new car you're looking at, I'd say you learn most of what the average driver needs to know just by sitting in one in the showroom. Is the seat comfortable? Can the seat be adjusted to suit you? What's the outward visibility like? And so on.

Out of the last three new cars I've bought, two of them were ordered online without me even touching one before it was delivered to my door, never mind taking a test drive. There isn't really such a thing as a bad new car these days, but used cars are an entirely different matter.

The Used Car Issue
Unless the used vehicle you're interested in buying is an ex-demo model with a few hundred miles on the clock, I'd say you absolutely must take a test drive before buying. No two used cars are the same, even if they are exactly the same model, in the same colour, the same age, and with the same amount of miles on the clock.

There are so many things that could be an issue with a used car, which is why you really do need to try it out. The car you're interested in might look in great condition with full service history, but are there any squeaks or rattles, is the steering true, does it pull to one side, is the suspension banging when you go over a bump, is there a funny smell inside? I could go on.

Some online sellers are trying to encourage consumers to buy used cars online and have them delivered without seeing them or driving them beforehand. There are some strong guarantees in place, to be fair, but it's not a way I'd ever buy a used car.

The truth is that a lot of buyers take a test drive because it's part of the sales process and it's just what you do when you're buying a car, isn't it? If you're buying a new car and the dealer can't offer you a test drive at the moment, I wouldn't let that put you off. If it's a used car you're interested in though, I wouldn't buy one without driving it first.