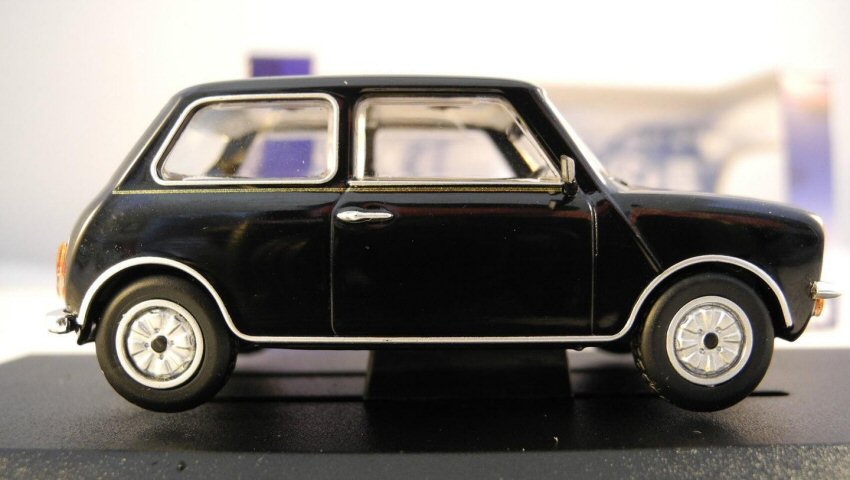 First Chariot of Freedom
If you, like me, have a teenage child looking ahead to taking the wheel then it's an important decision choosing their first car. Back in the late eighties with my 17th birthday only months away I already had my first car as a static decoration on my parent's driveway.
I had decided way before that it was a Mini that I wanted, specifically a Mini Cooper. A small, light tuneable car that had out handled larger machines in motor race battles across the UK. And, the Cooper had front disc brakes. I also loved fast Fords but a mk1 RS1600 Escort was sadly just a fantasy. After searching I found my ideal car, a 997 Cooper in old English white only to have it condemned by my dad's car dealer friend. Eventually it was a black Clubman 1100 that made it to the driveway.

The car covered many miles on that driveway whist I was 16. Started, revved, reversed and then driven forwards again and again, nearly every day. Desperately wanting to get into 2nd gear the white garage door and the law were suppressing my fun.

My daughter doesn't share the passion but she is super keen to get her provisional and has already mastered the art of clutch control and changing gear so it's down to me to acquire her first freedom chariot. From experience it shouldn't be a shiny new showroom purchase but a good quality used car. Nowadays it's the dreaded motor insurance cost that plays a big factor in the decision process along with safety, things that didn't register when I was 16 going on 17. Now as a responsible parent the requirements change.

There are lots of choices on the market and using DesperateSeller.co.uk's First Car drop down you can scroll through many small affordable cars for sale. Popular for new road users are Fiat 500's, KIA Picanto's, Ford KA's, VW Polo's, Vauxhall Corsa's and the list goes on. Some light research uncovers the 3 best insurable cars for new drivers The Peugeot 107, Citroen C1 and Toyota Aygo. However, you might still be looking at a policy premium costing more than the car. I was recently asked to find a Toyota Aygo as a first car for a family friend, this gave me first-hand experience searching for potential suiters. The Aygo was favoured due to its cheap insurance and perceived reliability. One of the price variables was colour, white held a premium whilst blue was at the lower end. I had found the perfect car with good history, at a sensible price and no immediate spend needed only to be told she couldn't live with the colour. Frustrating but I get that image is everything when you're young.

The first car is going to have a scrape, scuff or parking misdemeanour, that's inevitable. So a cheap and cheerful, safe car will be my choice. For example Skoda Citigo with Group 2 insurance and 5 star NCAP safety rating or a Toyota Aygo with 4 star NCAP safety rating and Group 2 are on the short list. I mention "safe" frequently as I shudder when recalling the risks I took in the pursuit of showing off to my friends. Thankfully times have changed with technology but I still want the comfort in providing a safe environment should she want to copy dad running late on the school run. Joking aside I know the best safety device is always the driver, ability to read the road, confidence in handling a car and fluid in the operation of the controls thus allowing the mind to concentrate on the road. This is why we should all get our, soon to be a motorist, teenagers behind the wheel. Mercedes Benz World, Silverstone and "Young Driver" are among the many places you can give them that experience. With controls mastered its then onto choosing that mechanically sound, safe car that can take a few knocks along the way, but most importantly it must be in the right shade of white.