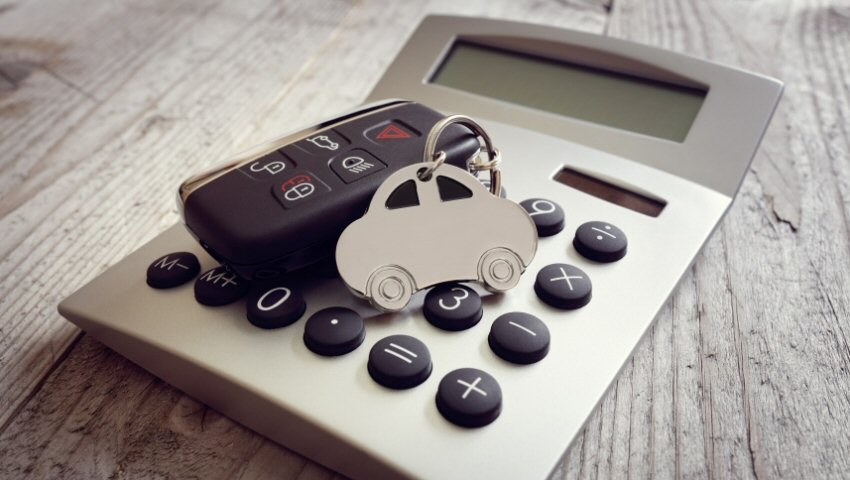 Calculating your next fun car
If you're anything like me then you will have a weakness when it comes to cars. An evening's trawl through the classifieds on desperateseller.co.uk and other popular motoring sites will instigate your internal "Man Maths" calculator. This special device fitted from birth is triggered once we come across a vehicle that is: A, Deeply Desirable. B, Out of reach financially and C, difficult to justify owning.
This calculator squints the eye and makes it kind of work, with the weekly posh coffee purchase, mobile phone insurance cancelled, the numbers start to stack. However, after a good night's sleep with dreams of your first journey still lingering, the day after reality kicks in overriding your "Man Maths" calculator. The process repeats and to note, gets worse with alcohol.

In all seriousness if you are searching for a second or fun car, you have lots of choice. As I have mentioned before, you can liberate enjoyment from lower value cars, for example the Mazda MX5. Also known as Eunos in Japan and Miata in the US. Produced from 1989 to present, early examples can be bought from £1500. With its front engine, rear wheel drive layout, 50:50 weight balance and engineering simplicity all combine to make it predictable and fun on road and track. A similar choice is the Toyota MR2 with its mid-engine layout, playful chassis balance and rear wheel drive it is also a great steer. In addition, the Honda S2000 and just in price range, Nissan 350Z are also good alternative rear drivers for around £5k.

The art of driving a front wheel drive car differs to the skill set needed for a rear drive layout. It's best to avoid too much power through the front wheels as anything over 250bhp starts to work against you, the mk1 Ford Focus RS's legendary torque steer characteristics typifies this. Front wheel drive (FWD) is generally a safer bet so many choose this configuration. Keeping to a budget, £5k would give you access to a wide variety of fun / track cars. I would recommend a mk6 Fiesta ST, Renault Megan R26, Renault Clio cup 182 and Honda Civic Type R. Personally, I would choose the Honda Integra Type R. It's a little out of the budget, examples range from £8k - £20k with a choice of a UK (DC2) or later import only (DC5) versions. I had one of my best annual trips to the Green Hell in 1999 driving my, just purchased, DC2 Integra Type R. Swallowed tight in the red bucket seat with just my forehead showing in the rear view mirror of the car in front, it felt like I was on my way to the BTCC grid. It proved to be one of the best FWD cars I've ever driven on track, lovely balance with a hint of "lift of oversteer" high revving VTEC drama matched to a well-judged 5 speed manual.

If your budget stretches and you want to go all out for that focused track machine then it has to be special, impractical, fast and very rewarding. Look no further than the iconic Caterham 7. Designed by Colin Chapman of Lotus and launched in 1953, built with a lightweight spaceframe chassis clothed in lightweight aluminum panels it's been, like the Porsche 911, mainly unchanged for over 60 years. It's a car that ticks all those boxes and importantly, its ownership cost is surprisingly low. Using the equation Purchase price, less sale price, plus running costs it's great value for money. Speaking from many years' experience as an employee, customer and works race driver I can tell you there is no other four wheeled machine that provides the thrill vs ownership cost of a Caterham.

Whatever you choose to purchase by normal means or your internal calculator, make sure it has a good service history as it's likely the last owner would have used it for the same purpose that you're buying if for. In addition, I would factor in a set of tyres suitable for the intended use and make sure the brakes are in good order. If you're going to show it a circuit then add fast road pad material and higher temperature fluid, definitely get the tracking and geometry aligned, all of which will make the car feel better to drive. Your internal calculator will also remind you that you only live once so do it whilst you can before sensibility, legislation and electrification make it unviable, even with Man Maths.