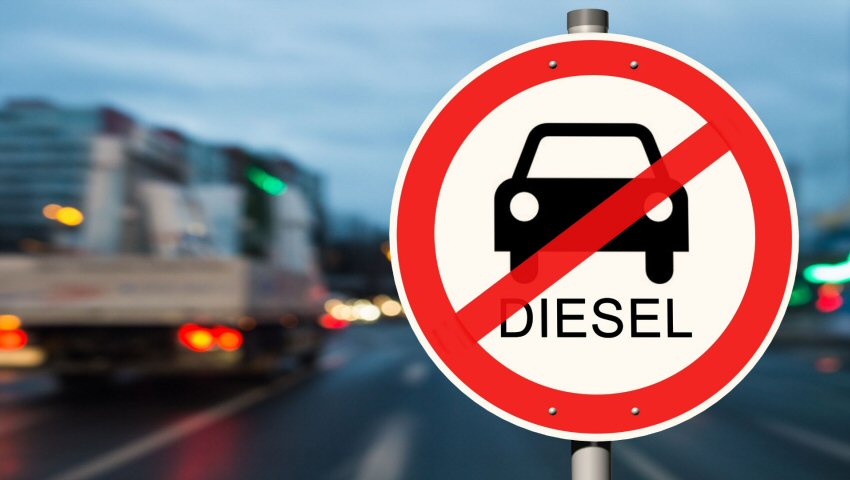 Calls to Ban Diesel, Petrol and Hybrid Cars Earlier
We've already had the UK government saying it plans to ban the sale of new petrol, diesel and hybrid cars here by the year 2040 and then bring it forward to an even more unachievable 2035. We also know even that's not good enough for the eco-fanatics at Extinction Rebellion who appear to want all forms of transport banned by a week on Tuesday. Not to be left out in the banning bidding wars, the Labour Party has now announced that it wants to see sales of new petrol, diesel and even hybrid vehicles outlawed by as soon as 2030.
Labour's plan
Labour Shadow Minister for Climate Change, Matthew Pennycook, called for the date of the ban to be brought forward by a further five years in a letter to the Secretary of Transport. In the letter, Pennycook claimed this ˜ambitious but achievable goal˜ would even ˜create jobs, cut carbon emissions and reduce pollution.˜

The party has since released a statement saying, ˜'Studies suggest that manufacturing batteries to replace internal combustion engines, for instance, would boost direct employment in the automotive industry from about 170,000 jobs today to as many as 220,000 by 2040.˜

Of course, there's nothing wrong at all with the overall desire to clean up the environment and make our air cleaner, but do any of these plans stand up to proper scrutiny? Let's be honest here for a moment. Most of you will have heard the quote: ˜no plan survives contact with the enemy,˜ even though the original quote from German Field Marshall Moltke the Elder was actually, ˜No plan of operations extends with certainty beyond the first encounter with the enemy's main strength.˜

It's all well and good setting these targets, but what about how the Great British public will react to such draconian impositions?

Potential Reality
For a start, what about the effect this would have on sales of hybrid and plug-in hybrid vehicles, which are generally seen as a bridge between fossil fuel-powered vehicles and electric vehicles and already a 'greener' alternative to petrols and diesels? Why would anyone buy these expensive models if they were going to be banned at the same time as internal combustion engine cars?

The price of buying a new car from January 1st 2030 would rocket as electric would be the only option from that day, and new electric models will still be more expensive. In the run-up to the cut-off date, there will likely be a clamour for petrol and diesel cars to beat the ban, and people will then hang on to them for a lot longer than they'd usually stick with the same car to avoid having to pay more for an electric car.

As cars age, they become less and less efficient and less and less kind to the environment, so an increasingly ageing car population could be a disaster for the environment. There's no way the government would be able to actually ban petrol and diesel cars people already own, surely?

Questionable claims
It's by no means an understatement to say I could write an entire book about the questionable nature of many of the claims those on the environmentalist side of the argument makes about electric cars versus those with internal combustion engines. I'm therefore not going to attempt to cover even a handful of them here.

There is one that stands out in this move by Labour to call for the ban to be brought in by 2030 instead of 2040 that I must contest though, and that's the one about boosting direct employment in the automotive industry by 170,000 jobs today to as many as 220,000 by 2040 through the manufacturing of vehicle batteries.

The overwhelming majority of electric car batteries are made in South Korea, Japan and China. If we go from the current 1% to 2% of new cars sold in the UK being electric to 100%, does anyone in their right mind think manufacturers will get the price of new electric cars down by shifting production of batteries to the UK from the far-east?

The government, Labour Party, Greenpeace, XR and the rest can call for bans on fossil fuel cars all they like. Unfortunately, these plans have a few years to go before they come in proper contact with the enemy the UK car-buying public. Find your perfect used car with DesperateSeller.co.uk.