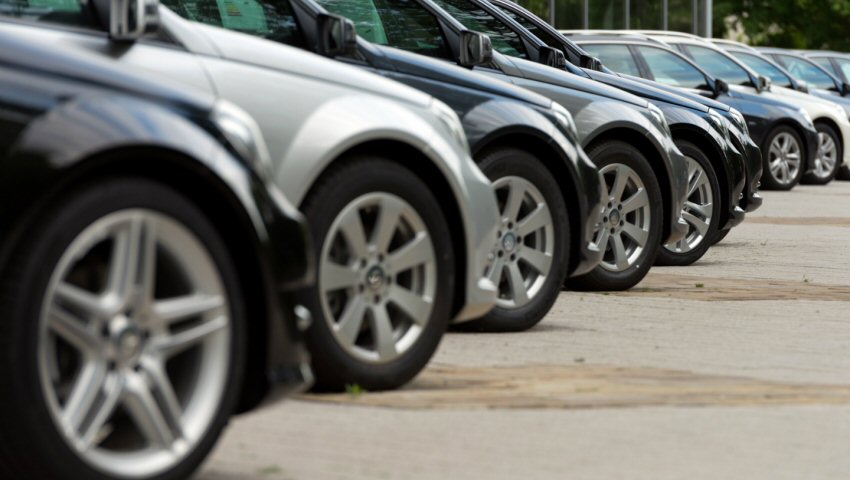 Why the Used Car Market is so Resilient
Every cloud has a silver lining, or so they say, but perhaps a more accurate statement would be "every person's cloud has a silver lining for someone else?" That's certainly how things are looking in the car sales business as Audi announces what its CEO, Markus Duesmann, is describing as a "crisis upon a crisis."
Audi woes
Just as new car sales have started to recover with the last couple of months of 2020 proving better for new car sales than forecasters had expected, Audi finds itself having to cut production and put as many as 10,000 of its employees on furlough. The problem isn't a slowing of customer demand or customers not liking the cars the German automaker is producing. The problem is a lack of semiconductors or computer chips as most people refer to them.

As well as furloughing all those unfortunate workers, the move means Audi is now expecting to build around 10,000 fewer vehicles in the first quarter of 2021 than it had intended to produce.

Semiconductors are an increasingly vital component in the production of modern vehicles because they're an intrinsic part of infotainment systems, driver aids and many other electrical components. As well as being crucial for vehicle production, computer chips are currently in particularly high demand due to the pandemic-driven popularity and demand for consumer electronic devices such as games consoles, laptops and tablets.

Of course, if Audi can't get the components needed to build vehicles it has to stop production, but it's not just an Audi problem by any means. Honda has now paused production at its Civic factory in Swindon for the third time in two months due to a lack of components, and even Toyota's Chinese production lines were hit by similar problems recently too.

The silver lining
There have been two hugely challenging periods for the economy over the last 12 or 13 years that have caused immense challenges for the motor industry here and abroad. The global financial crisis and now the coronavirus pandemic are the sort of catastrophic events we'd probably expect to come around once in a generation, not within just a few years of each other.

While the new cars business continues to suffer repeated blows to its attempts to get back on an even keel, the dark cloud over the new car side of the industry has a very silver lining for those who deal in used cars.

Used cars have many advantages over new cars in times like these. For a start, they are more affordable than their brand new equivalents, but now we also see the big advantage they have in terms of them being more readily available than new cars. If you need a car you can be confident you can go online today and get pretty much any vehicle you want and be driving it before you know it, even in the current situation. If you want a brand new vehicle, on the other hand, you'll either find yourself in a take-it-or-leave-it situation with what's left in the showroom or you'll have to wait for an unknown period of time to get exactly what you want.

A lack of supply of new vehicles also means there's less incentive for dealers to offer good discounts to customers, and that makes new cars even more expensive and further increases the attractiveness of used cars. This problem hit the new motorcycle business in the middle of last year and saw many dealers refusing to discount new bikes in any way as they had no idea when they'd be getting any more new ones to offer for sale. Now the same thing is happening to cars.

Of course, used cars are not getting any cheaper at the moment as they're so in-demand, but at least you can shop around and get yourself a decent deal as there are plenty out there. And let's face it a lot of us don't have anything else to do at the moment either so why not?