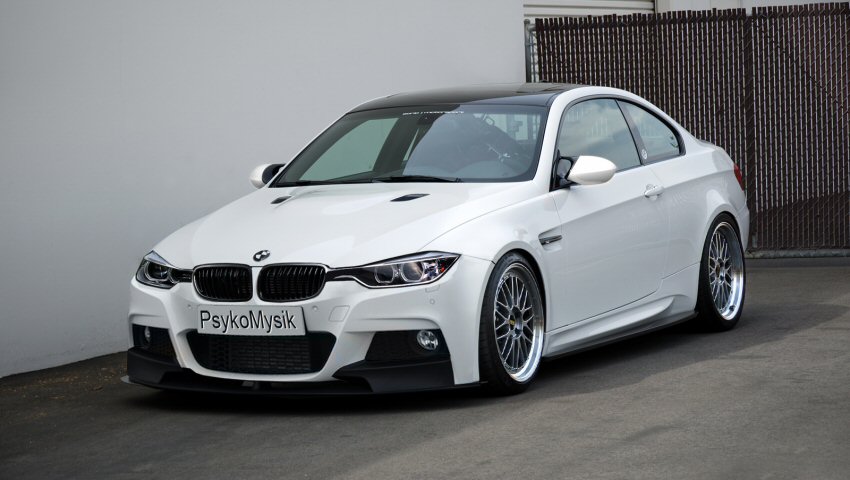 Stock or mod?
Manufacturers spend millions on research and development of a new model, along with many miles testing it in mundane and extreme conditions to prove the design. Volkswagen Group is allocating around 50 billion Euros in developing their electric car assault, with ID.3 the first line of attack.
With such investment, a new motor vehicle should have aced its design brief but consumers still have an appetite to make modifications. The changes are mostly to improve the performance or aesthetics. Upgrades ranging from a distasteful wrap to a full rebuild for an out and out track weapon. Modification of the motor car has developed since its launch back in 1886 and nowadays there are a vast range of companies offering all sorts of upgrades.

Depending on your point of view, you could make your car look like a childís cartoon drawing by giving it to Liberty Walk or breathe new life into an old favorite as a ďRestomodĒ using one of many great companies who re-engineer. A Restomod combines the restoration of an older or classic car with modern running gear. Alternatively, simply treat your daily to a new set of quality tyres and a 4 wheel alignment. The latest craze is instilling electric power to a classic design and itís a fast growing business. The Swind E Classic Mini caught my attention, it expertly combines the charm of the original Issigonis design with modern running gear and electric propulsion. With a whispering range of around 125 miles it just might be the perfect city car. One of my personal favoritesí comes from a company called Alfahollics, in the form of the Alfa Junior GTA-R. The Alfa 105 series Giulia GT Junior racer is already a thing of automotive beauty. When combined with modern lightweight workings it makes a very special package, if you love cars and havenít seen the reviews, go search. A revy throttle bodied engine with 240bhp, and weighing in at around 830kg provide a superb mix of dynamics and ascetics.

Companies like Singer, Eagle, GTO Engineering and Cyan Racing are among a few who use this formula to make beautifully re-engineered classics. Sadly these financially out of reach creations are things of dreams for most of us, but making a few modifications to your car is very popular. Even my first car was being modified (badly) before I had a licence. In fact, all my cars have had upgrades or modifications of some sort, but I have never bought a modified car. However, if you are looking to buy a stock vehicle to modify then generally speaking an already converted example is financially beneficial. I went with a friend to look at a track ready manual E46 BMW M3. This slightly rough example had covered nearly 100k miles but benefited from proper mechanical upgrades Aluminum AP Racing brakes, Ohlins adjustable suspension with all new bushes, rebuilt engine, new boot lining, the list goes on. Collectively totaling way over the asking price, it was a bargain according to its sum of parts. I also nearly owned a friends Porsche Cayman with turbo charger, suspension and brake upgrades. I didnít break tradition but the cost vs purchase price was again very evident.

It boils down to a few factors, intended use, budget and the objective. These will determine what, if any, modifications could be actioned. As mentioned, itís unlikely you will get the return on your investment but youíll benefit from a bespoke vehicle thatís personal to you. From a private reg to a full roll-cage they can represent you as an individual. If thatís true I need to first play the lottery, win, then find a Ford Escort Mk1 RS1600 and make an appointment with Retropower. Gordon Murray has just had his Escort Mk1 restored and modified with exquisite detail, retaining the soul of the original with modern workings. Itís a very tasteful bit of kit, cleverly executed by the team at Retropower.

With the holiday season approaching and, depending on where you live, imposed restrictions. The online browse or search for the ideal car will be a common theme. Whether that is an upgrade, replacement or a car youíve always wanted, happy searching. Hereís to a welcomed new year hopefully driving the modified or stock car of your dreams.