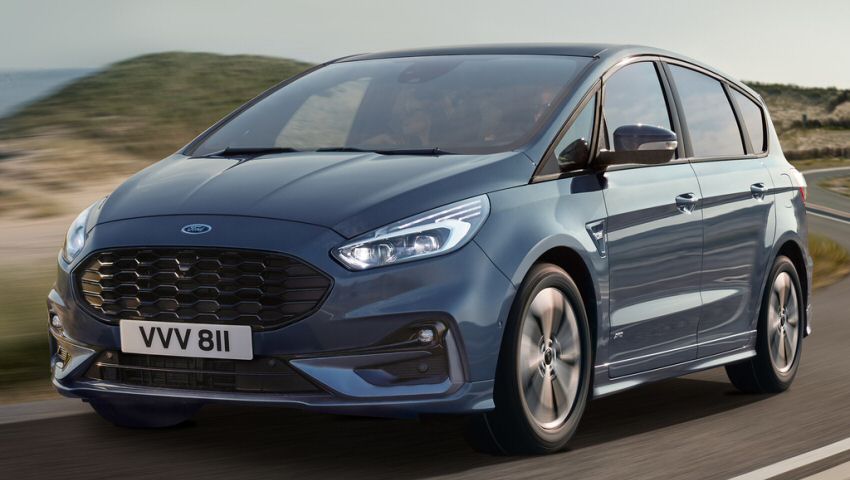 The 2020 Ford S-Max still has plenty of fight in it
Fordís pair of MPV offerings come in the form of the van-like Galaxy and the slightly smaller but massively practical S-Max.
The S-Max was introduced to buyers back in 2015. The 2020 model is now in its second generation though it hasnít been left unchanged. In fact, the S-Max along with the Galaxy were recently facelifted to incorporate a revised front grille, 18-way adjustable seats and increased levels of technology. However, with the MPV market not as popular as it once was we have to ask whether the S-Max still deserves a great deal of attention. Also, is it a car that stands out against its rivals such as the SEAT Alhambra and Volkswagen Touran. In this article weíre going to find out.

Overall, the S-Max is a pretty handsome car that looks a far less van-like than other MPVs such as the Ford Galaxy. This is mainly down to the sloped roof-line which makes this big Ford look a bit more dynamic than most rivals. The car we tested was in the top-spec Vignale trim and had high-end touches such as exterior chrome and 19 inch 10 spoke alloy wheels. Itís these features that help give this version a particularly premium look when compared to other S-Max trim levels such as the sporty ST Line and the standard Zetec.

The inside of the S-Max has a really high-end feel to it thanks to good levels of premium materials. This is especially evident on areas such as on the arm rest, door arm rests and seats. In fact, the seats are extremely comfortable and offer a decent amount of support. There are still some cheap plastics to be found dotted around the cabin though they are mainly found in the region of the central console. However, aside from this the model feels well screwed together and surprisingly luxurious. The touchscreen infotainment system which is fitted to this car certainly isnít anything out of this world though itís quite responsive, clear and easy to use. The head and leg room you get in the S-Max is pretty generous throughout although the rear most row of seats well prove a tad tight for taller adults. Saying this, the seats in the second row do slide back and forth the help improve things greatly.

When you take a look inside of the boot on the S-Max and youíll find an impressive 700 litres of space with the third row of seats folded flat. However, if you put the seats back in place then this number drops to just 285 litres which is still a pretty decent amount of space for a 7-seater car. With both the third and second row of seats folded flat the boot then opens you up to a whopping 2000 litres which will comes as great news for those car buyers that are looking to use their S-Max as uber-practical load luggers. If this isnít enough then thereís always the larger Ford Galaxy.

Take the S-Max out on the road and buyers will find a car that can both entertain on a twisty B-road, which is something most MPVs can do, and also excel as a comfortable motorway cruiser. This car really is a great all-rounder and feels just at home navigating busy streets as it does when sprawling in the countryside. As a jack of all trades when it comes to driving experience the S-Max is easily a class contender, perhaps even leader, in this area.

The S-Max is offered with just one diesel engine, a 2.0 litre unit with 187 brake horse power (bhp). This punchy powerplant can be had with either front-wheel-drive or all-wheel-drive depending on your preference. The model is also offered exclusively with an 8-speed automatic transmission. Fortunately, this gearbox is smooth, relatively responsive and more than adequate for this type of car. The 2.0 litre unit under the bonnet aides the S-Max in providing buyers with relatively low running costs. Ford claims that the S-Max will return a decent 43.5 miles to the gallon (mpg) on a combined cycle and emits just 134 g/km of Co2. While these arenít exactly class-leading figures the S-Max provides an economical machine thatís great for long distance journeys.

With the ever rising popularity of SUVs in todayís family market is could be easy to say that MPVs are a dying segment. This being said, cars like the S-Max proves that the class still has quite a lot of fight left in it. The S-Max is a car thatís extremely practical, usable and great to drive. Weíd have to say that itís a car thatís easily amongst the top MPVs on sale today. If you like the idea of this particular MPV then take a look at the used Ford S-Max cars for sale we have available on DesperateSeller.co.uk right now.