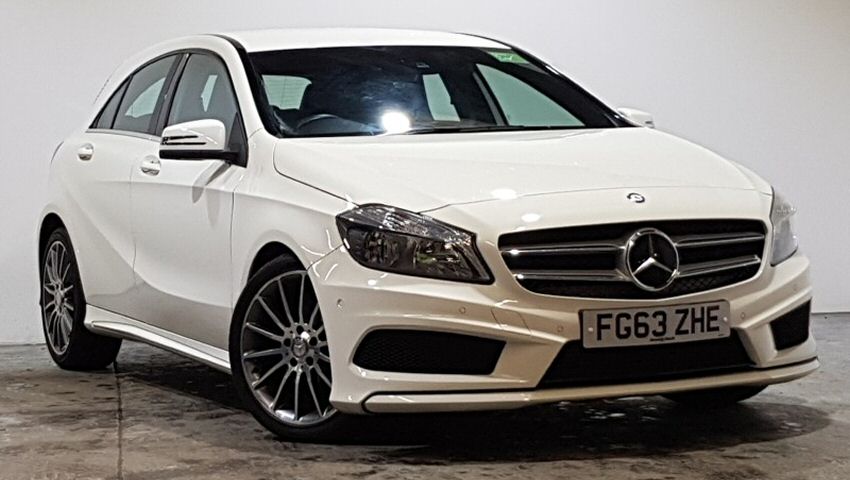 Caught in the classifieds: The 2012 Mercedes Benz A Class
A feature we call, Caught In The Classifieds, involves a member of our team scouring the DesperateSeller.co.uk website for a used car that stands out. It will usually be a car that we believe is underrated and provides excellent value for money. This week itís a car that serves as a rival to the BMW 1 Series and Audi A3. Itís the 3rd generation Mercedes Benz A Class.
The fact that weíre comparing this car with such rivals is key because the 3rd generation model is far more conventional in design that its cutting-edge predecessor. This car was built between 2012 and 2018 and underwent a minor facelift in 2015.

Sit in the front and youíre greeted with a dashboard thatís typically Mercedes in both look and feel. So, thereís a beautiful tablet-like central screen fixed above the equally beautiful circular air vents. Itís in the front that the A Class really starts to make sense with the quality and style that you expect of something from the Mercedes stable. Itís worth noting that if the car youíre looking for doesnít have sat-nav included then you can add it easily enough by buying the relevant SD card and placing it in the port under the central screen. When Mercedes switched over from the shape of the old A Class to this newer model it introduced us to a strange boot opening where the light intrude on the sides. The rear doors arenít the biggest either but once you sit in then youíll find that thereís quite a decent amount of space. In terms of specifications even the basic SE trim includes essentials such as air conditioning and Bluetooth phone connection. Move up the ranks towards trims like the Sport and AMG Line and you get extras like climate control and more aggressive body styling.

The 2012 A Class was popular with both private and fleet buyers so thereís a good range of both petrol and diesel models to choose from. From these itís the diesels that are the more flexible and have more mid-range pulling power. For the smoothest ride we would recommend finding an A Class with 16 inch wheels. Better still would be one of the post-2015 facelifted models particularly if itís equipped with adaptive suspension. With regards to handling the 2012 A Class favours grip over agility but itís a car thatís still perfectly competent.

If you want a really fast A Class then scour the DesperateSeller.co.uk website for the AMG 45 version. With its 2.0 litre turbocharged petrol engine and four-wheel-drive it will fire itself from 0-62 miles per hour (mph) in a fraction over 4 seconds. However, for most buyers theyíll be looking for a car with lower running costs and therefore weíd recommend a diesel. These will return about 50 or 60 miles to the gallon (mpg) whereas a petrol version would provide you with around 35 to 45 mpg. All these figures are perfectly acceptable for a car of this type. There have been a couple of significant recalls for the A Class so when youíre making an enquiry about one itís worth checking that any work that was required has been done.

If youíre after an affordable car that has decent running costs, a classy interior and the prestige image you get from a premium brand then the 3rd generation A Class could be the right car for you. If it does take your fancy then start your search for used Mercedes Benz A Class cars for sale at DesperateSeller.co.uk.